When I was kid, there were very few weekends I would even remotely consider waking up early in the morning for after a long week at school. The second or third weekends of February usually made the cut.
It's remained the same years later, as I'm planning on setting my alarm this Saturday and Sunday for the 2017 NBA All-Star Weekend festivities in New Orleans, which unfortunately for us here in the Philippines, takes place during a much earlier timezone. Ask any basketball-loving buddy of yours, and he or she will tell you that All-Star Weekend is arguably the most exciting event of the NBA regular season.
With that in mind, here's a primer on the upcoming events taking place.
Young talent on display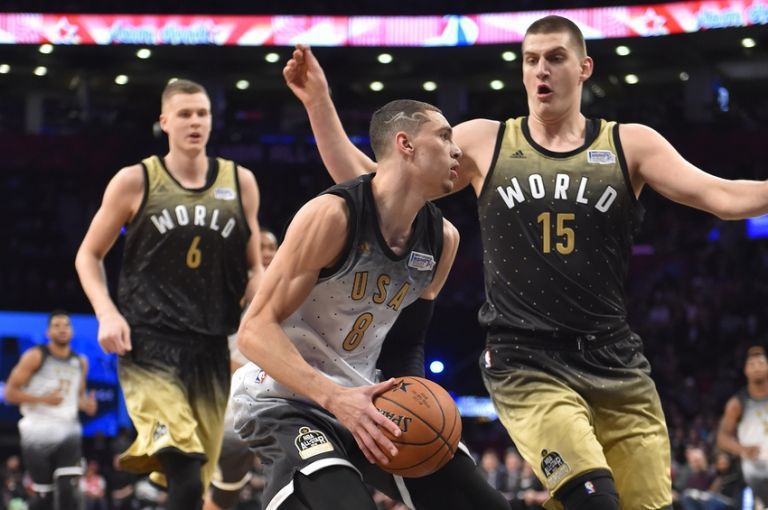 The All-Star festivities begin with a showcase of the young stars of the NBA divided into two teams: Team USA and Team World. Solid sophomores like Devin Booker, D'Angelo Russell, and Kristaps Porzingis will be in action, as well as spectacular rookies such as Brandon Ingram and Malcolm Brogdon. Warning: Joel is injured, but will be around NOLA and may or may not have a shirt on, dancing to Meek Hill.
Like the All-Star Game, the BBVA Compass Rising Stars challenge doesn't feature much defense, so expecting solid competition isn't ideal. But with the future generation of NBA talents displaying their skills, what's not to like? I'm in the mood to see Karl-Anthony Towns break some ankles.
Here's a link to the full line-ups of both teams.
Big man or guard, who cares? It's about skillzzzzzz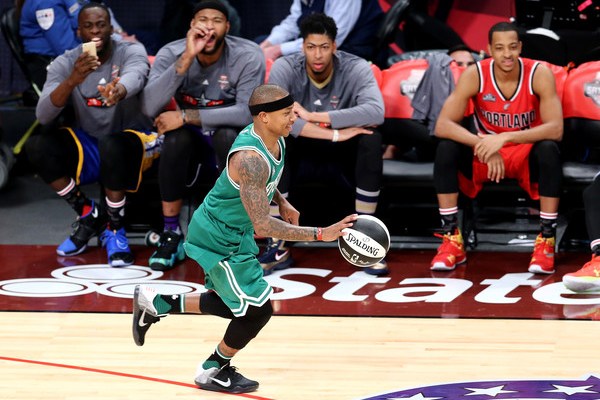 One of the great things about how the NBA has modernized is that today's big men are no longer limited to doing all of their damage in the post. Gone are the days when centers were bounded to dominating opponents in the block, ala-Shaquille O'Neal.
Premier bigs such as Towns, DeMarcus Cousins, and Anthony Davis can hit jumpers, use crossovers to attack from the perimeter, and even bring the ball down as playmakers. Those talents of theirs will be put to the test when they compete in the Taco Bell Skills Challenge, which will also include top-tier guards like Isaiah Thomas, John Wall, Devin Booker, and Gordon Hayward. Add Nikola Jokic and Porzingis to the list as well.
Who's your money on? I'm going to go with Thomas. Hurray for the little guys!
BOMBS AWAY!
Before the last half-decade, the Three-Point Contest of All-Star Weekend was always considered the appetizer to the main course of the Slam Dunk Contest. But in the past few years, the long-distance competition has arguably been just as exciting.
Klay Thompson returns this year to defend his crown against a list of challengers which include the winner from 2013, Kyrie Irving. Joining them are Eric Gordon, Kyle Lowry, Wesley Matthew, CJ McCollum, Kemba Walker and, wait for it, SWAGGY P!
It's tough to select a champion from here, but the wise money is still on Thompson to retain his crown. They do call him a Splash Brother for a reason, after all. I say that with a heavy heart because I pray to the basketball gods for us to witness a Nick Young victory (one can dream).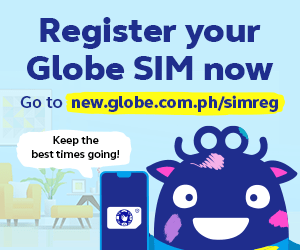 Will it have the same allure?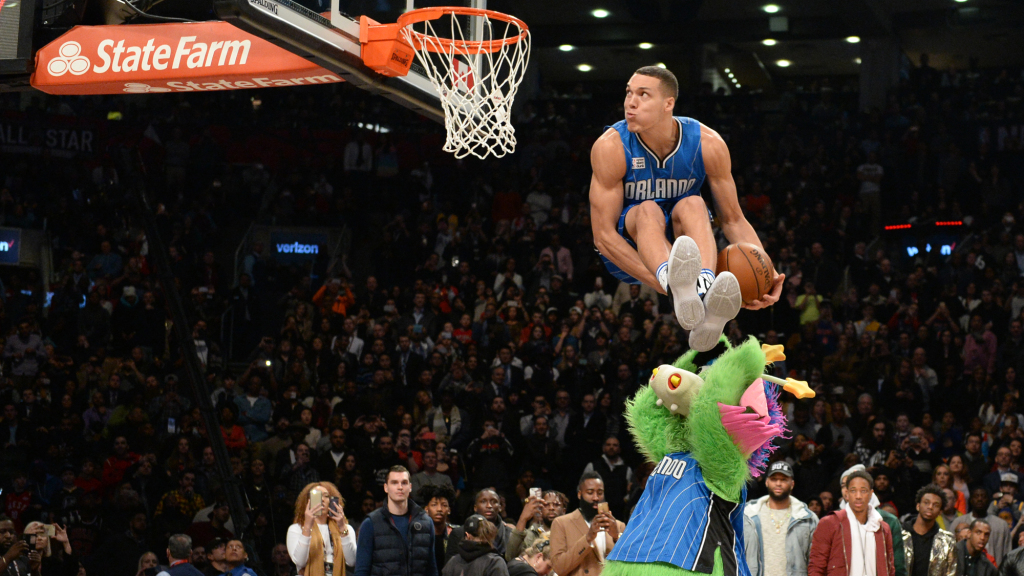 Last year's Dunk Contest – which was a great mano-e-mano showdown between Zach LaVine and Aaron Gordon – was considered the revival of what was once the undisputed most exciting event of All-Star Saturday night (Sunday morning in Manila). For this year, the injured LaVine is absent, but Gordon, last year's runner-up (and deserving winner to the eyes of many), will aim to win the trophy.

Out of his 3 opponents – DeAndre Jordan, Derrick Jones Jr, Glenn Robinson III – only the Clippers' big man provides a big-name challenge. The other two are athletic, but unproven, which should make Gordon the runaway favorite. The question is, will it be a one-man spectacle? What a buzzkill it would be, if that is the case, given how fun the Dunk Contest in 2016 turned out to be.
Hopefully, they actually try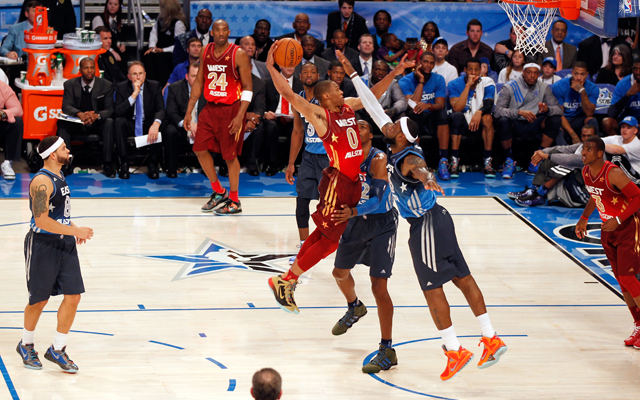 One of the reasons why the All-Star Game's watchability has gone down over the past few years is because players of both teams, frankly, don't even try on defense. The contest has become something of a glorified shootaround, where the big names from both East and West teams just fire away from long range and throw down highlight slams.
Not that those aren't fun, of course, but it would be nice to see both sides give some effort on the defensive end so it can at least be a competitive game towards the end of the fourth quarter. Who wouldn't want to see Kevin Durant and LeBron James, guarding each other on every possession, with the pride of their respective conferences on the line?
First-timers are always fun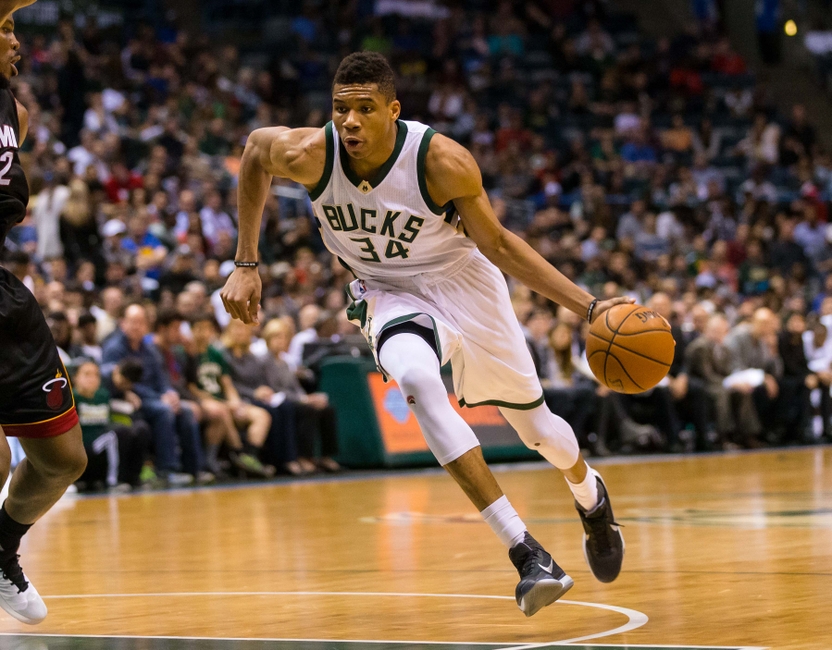 This year's All-Star Game has 3 newbies on the court: Giannis Antetokounmpo, Hayward, and Jordan. Boston's head coach, Brad Stevens, is also coaching the East team for the first time, an honor well-deserved after the job he's done with the Celtics.
With all due respect to Hayward and Jordan, it's Antetokounmpo who fans are really eager to see make a debut. This is a dude who can dunk from the free throw line, can reach one side of the court to the other in like 3 or 4 steps (he's got like Godzilla limbs), and basically do a hundred other amazing things. What an exciting prospect that he finally gets to showcase his talents in such a larger stage.
Will Russ make it three straight?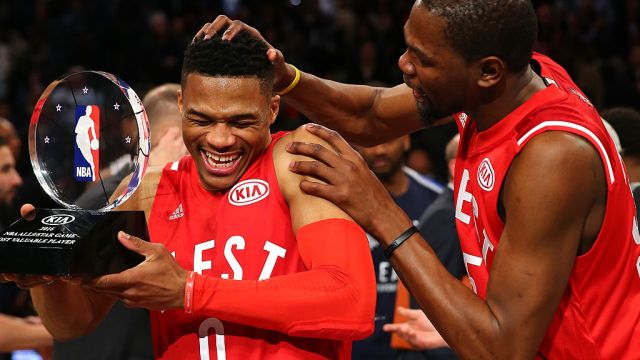 Russell Westbrook will enter this year's All-Star Game having been the MVP of the event in the last two years, aiming for a third straight time. Not even Michael Jordan has reached that feat.
Given Westbrook's play and mentality, it's safe to say he's going for that award again while trying to lead the West to another win. If there's one person you can trust to not treat the All-Star Game like it's only a free-for-all practice session, it's the triple-double machine from OKC whose engine is always at its highest motor.
Uhm… awkward much?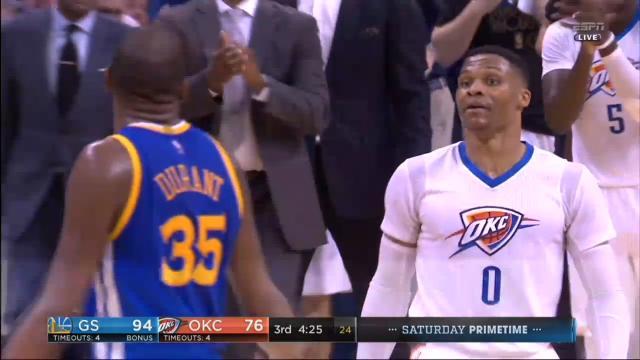 One thing Westbrook will have to deal with, however, is being reunited with his ex-bae, I mean, teammate, Kevin Durant. Making matters worse, Durant will be in the All-Star Game with his new BFFS Steph Curry, Draymond Green, and Thompson. Poor Russ, the lone ranger.
How will Westbrook and Durant greet each other? Will there be whispers of "cupcake?" Will the two even pass the ball to each other? A little extra drama wouldn't hurt.
What are you most excited about on this year's All Star Weekend? Tell us about it below!