Hey gang! Valentine's Day has come and gone, another day when we celebrated our cheesy love for our better half. Or maybe another day we wished botflies would infest the armpits of the people who broke our hearts, or another day when we chose to be bitter over the lack of having an entitled love life that we probably got drunk and jerked ourselves off to sleep. Kidding. Or are we?
Though relationships or having a stable love life isn't a constant in life, one thing is for sure: the world will not stop serving us our dose of bat-shit insanity. Starting with:
Movie theaters keep finding cucumbers after "Fifty Shades Darker" screenings because people are gross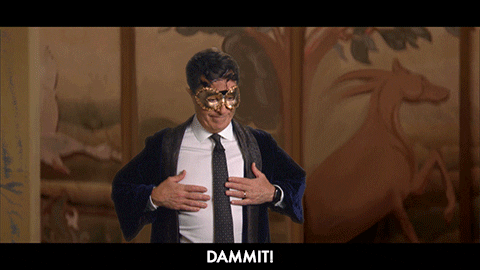 Your mom, tita and basic friend probably hyperventilated when news that a "Fifty Shades of Grey" movie sequel was going to be released. The movie averages a 9% review rating on Rotten Tomatoes and 33 out of a 100 on Metacritic, with the common consensus between "so bad it's good" and "so bad I want to stab my eyes out with an ice pick." Still, bad reviews couldn't deter people from watching the movie, and some people could barely contain themselves that they started to pleasure themselves at movie screenings with…cucumbers.
Sydney's Hayden Orpheum tweeted a photo of a theater usher holding a cucumber with his BARE hands. We would've used gloves, but whatever. That guy has some big brass balls and deserves a raise.
That awkward moment when you find a cucumber in the cinema after a Fifty Shades session…😳 pic.twitter.com/FafcJX5gFB

— Hayden Orpheum (@haydenorpheum) February 13, 2017
Norway theater Fredrikstad Kino posted another photo of the cucumbers, asking people to claim the vegetables if they want them back.

PR stunt or not? Whatever the case, if you're going to take yourself to Pleasuretown, please, please do it at home. None of us want to have a sticky movie theater.

Speaking of Pleasuretown…
Sex shop recalls sex toy for risks of "prolonged use"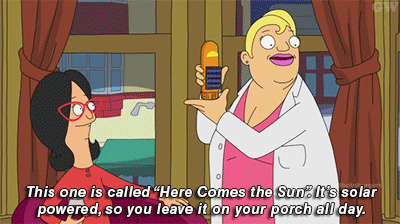 Over in the UK, a chain of sex shops is recalling one of their vibrators over concerns they might be damaged over prolonged use.
Sex shop chain Ann Summers recalled their Black Power Wand, citing reports of the toys' wires being exposed at the base from prolonged use. The company is also asking customers who bought the wand to return them to the store for a full refund. Now that's customer service.
The big question is how do you define or quantify "prolonged use?"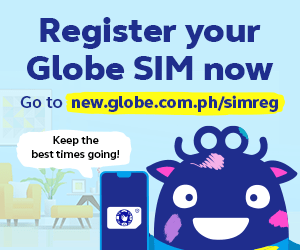 Dolphins are getting high off blowfish because they're just like us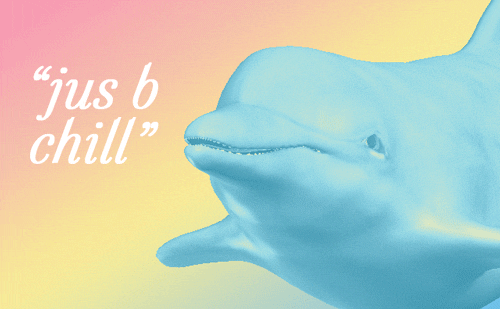 In nature-is-fucking-awesome news, scientists have found that dolphins like to get high from ingesting blowfish toxins. While we humans like to down a pint of beer or a glass of wine or smoke some dank kush after a long day, dolphins like to puff-puff-pass blowfish after their ocean adventures.
Murdoch University researcher Krista Nicholson notes that there have been several records of dolphins interacting with blowfish. Blowfish possess the toxin tetrodotoxin which is present in their skin, flesh, and internal organs. Said toxin can be lethal to predators and humans.
.
The 2014 BBC documentary "Dolphins – Spy in the Pod" features dolphins chewing on a blowfish and passing them around. If they strictly enforce the "pass it to the left hand side" rule, we're not sure. The documentary states that small doses of the toxin can produce a narcotic effect for the dolphins. However, Nicholson says that small doses of the toxin only makes the dolphin feel numb, not necessarily high.
Dolphins better be careful though. Blowfish might be a gateway drug. Pretty soon they might start injecting jellyfish into their blowholes.
Arizona inmates can bring their own lethal injection drugs to executions because reasons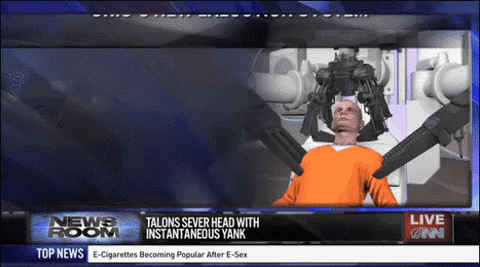 Apparently, the US is having a nationwide shortage of lethal injection drugs. To remedy this problem, Arizona correction officials revealed a new protocol: inmates can bring their own. In a report by Vice, defense attorneys can bring their own drugs, as long as "get enough pentobarbital to "successfully implement" a one-drug protocol, or enough sodium thiopental for a three-drug protocol." Further provisions state that the drugs must be obtained from a "certified or licensed pharmacist, pharmacy, compound pharmacy, manufacturer, or supplier."
The problem? These drugs aren't exactly easy to get. And getting them could be illegal. Speaking to the Arizona Republic, Dale Baich from Arizona's office of the Federal Public Defender, says "This is a bizarre notion that calls for actions that are both illegal and impossible. A prisoner or prisoner's lawyer cannot legally obtain these drugs or legally transfer them to the Department [of Corrections]. Under the federal Controlled Substances Act, we cannot imagine a way to obtain the drug. Those that obtain controlled substances illegally go to prison."
Arizona hasn't executed anyone since 2014, and the state has 119 inmates on death row.
Priest asks congregation to drink rat poison to prove they're invincible, which of course they're not
In South Africa, priest Light Monyeki from Grace Living Hope Ministries wanted to prove that his followers' faith was so strong that they're immune from death. Monyeki then filled a bottle of water contaminated with rat poison and poured it down the throats of willing followers.

Unsurprisingly, some of the followers complained of having stomach pains shortly after, with five of them dying later on. 13 more were taken more to the hospital, with Monyeki denying any responsibility, saying "too much of any good thing can be bad.

In what universe is drinking rat poison a "good thing?" The incident is now being investigated by police and no arrests have been made as of this writing.
Women try to sneak 13 pounds of horse genitals into the US because WHY THO?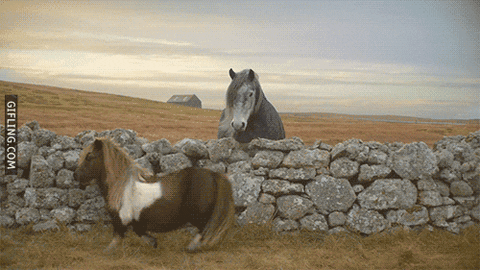 At the Washington Dulles airport, US Customs and Border officials seized 13 pounds of horse genitals being smuggled into the country.
The packages (hue hue hue) came from two women traveling from Mongolia. In addition, the women also attempted to smuggle 42 pounds of horse meat and 3 liters of yak milk.
Horse meat is prohibited from entering the US unless it comes with a government certification. Otherwise, it's considered as "unknown ruminant meat" and is seized to prevent the spread of foot-and-mouth disease. Horsemeat from Mongolia is prohibited.
Neither of the women was arrested, but the contraband was incinerated. Funny enough, one of the women claimed the horse genitals were to be used for "medicinal purposes." HOW?
What in the hell was Cee Lo wearing to the Grammys?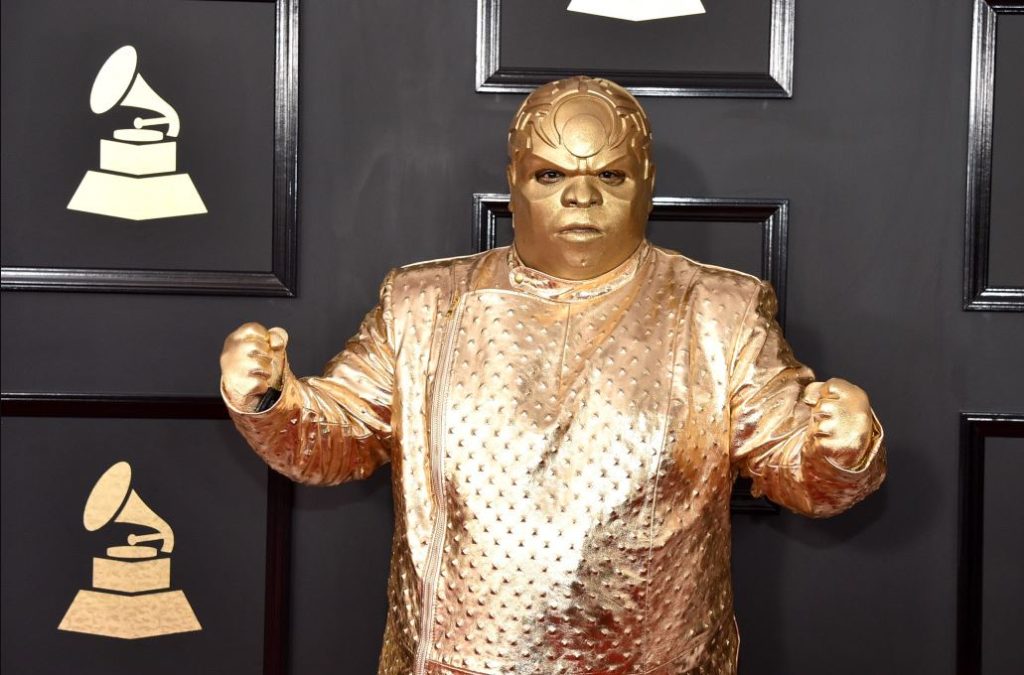 Cee Lo Green went to the Grammys looking straight-up like a cross between a Ferrero Rocher wrapper and Goldar.  In a video speaking to TMZ, Cee Lo denied that it was him at the Grammys.
.
"That's somebody else altogether, man. I heard a lot about the guy, all the trouble he's making. I'm becoming a fan, he doesn't like me as much though," said the singer.
Cee Lo also says that the person in the gold ensemble was actually Gnarly Davidson. Incidentally, Gnarly is Cee Lo's alter-ego for whatever reasons and used the Grammys as publicity considering he just released a new track back in December. Gnarly also posted an Instagram photo it's now Gnarly, not Cee Lo.
No news yet if he's appearing on the new Power Rangers movie.
Kim Jong Un's half-brother has been assassinated and people are SHOOKT
Exclusive pictures of one of the two North Korean poison needle-wielding female operatives who killed Kim jong-nam https://t.co/UzSJkjSw50 pic.twitter.com/dqIpAJ8w7R

— Malay Mail (@malaymail) February 15, 2017
Kim Jong Nam, North Korea Supreme Leader Kim Jong Un's half-brother, has been assassinated in Malaysia. He was attacked in the Kuala Lumpur airport and died on his way to the hospital.
South Korea says that Pyongyang is behind the incident, with officials saying that two female assassins murdered the exiled half-brother. The exact details of the murder are still unclear. Officials are saying that he was either poisoned with someone putting a laced handkerchief over his mouth, or injected with a poisoned needle.
Since being exiled, Kim Jong Nam has been very vocal with his criticisms of his country's current regime, saying that his brother's reign will ultimately end in failure.
Authorities have been able to capture one of the suspects. Strangely enough, the suspect was wearing a shirt that said "LOL" in the front, in what could be the most millennial assassin ever. Still, it could be the scariest thing someone who's going to kill you will wear.
There's cold, there's ice-cold, and then there's assassinating someone while wearing a shirt that says LOL. pic.twitter.com/BA2t7w41iB

— shauna (@goldengateblond) February 15, 2017
That assassin is a straight-up, ice-cold savage.
What was the weirdest of the week for you? Tell us about it below!