8 Things We Learned From The First Trailer to Black Panther
Jun 22, 2017 &nbsp • &nbsp Matthew Arcilla
The trailer to Black Panther dropped last week, racking up 89 million views in under 24 hours. For such a lesser known character, it might be difficult to imagine why, but as the first entry in the Marvel Cinematic Universe to feature a black lead, the movie will bring some much needed color to a film genre that has struggled with racial diversity.
That being said, it's also an important movie to comic book nerds, who all know the pivotal role that Black Panther plays in the Marvel Comics universe, despite his late entrance into the MCU. That being said, it remains to be seen what this movie will be, as the eighteenth installment of this dense, sprawling pop cinema mythology. So let's see the eight things we learned about T'Challa's solo movie debut in this trailer.
Everett Ross and Ulysses Klaue return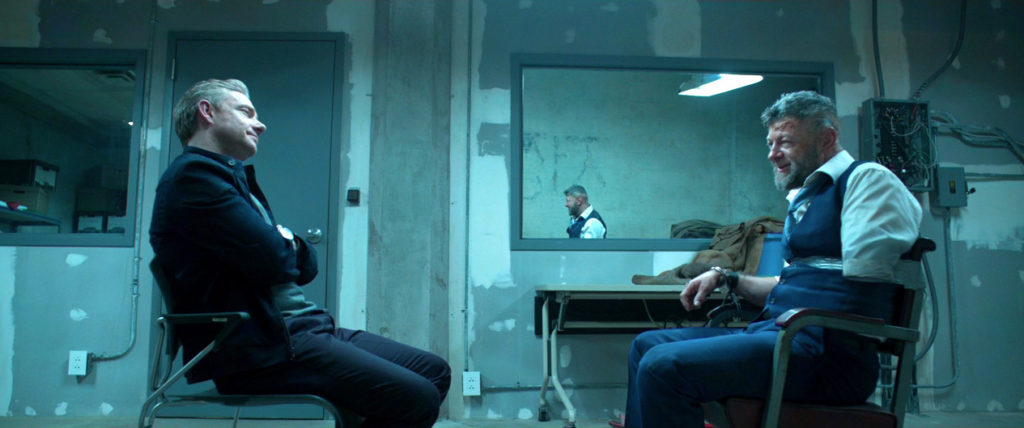 These two guys might just be the only white characters of note we'll be seeing throughout the film, but they still play a key role in its story it seems. Martin Freeman plays Everett Ross of the CIA, who we briefly met in Captain America: Civil War. Here he's staring down Ulysses Klaue, a smuggler and all around ne'er-do-well, played by Andy Serkis, reprising the role from Avengers: Age of Ultron. In the comics, Both characters frequently find themselves involved in the ongoings of Wakanda.
Wakanda is the fabled El Dorado…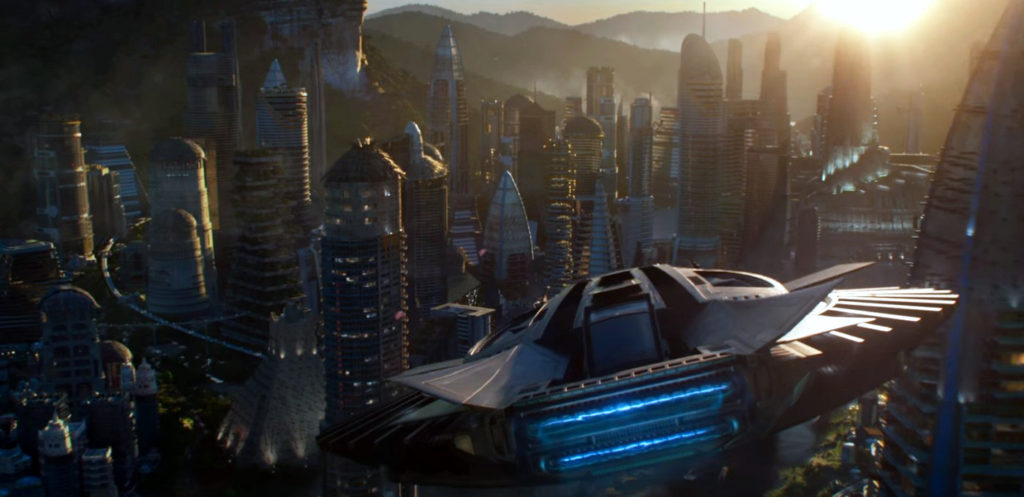 …and like Tahiti, it's a magical place. Klau reveals to Ross that he's one of the few outsiders who has seen Wakanda, the homeland of T'Challa alluded to in Captain America: Civil War. And that he's one of fewer who have made it out alive. While Wakanda is seen as a Third World nation, it's a technologically advanced society. It's the 'El Dorado' that explorers have been searching for in South America, but turns out they were looking in the wrong continent.
The Black Panther is bulletproof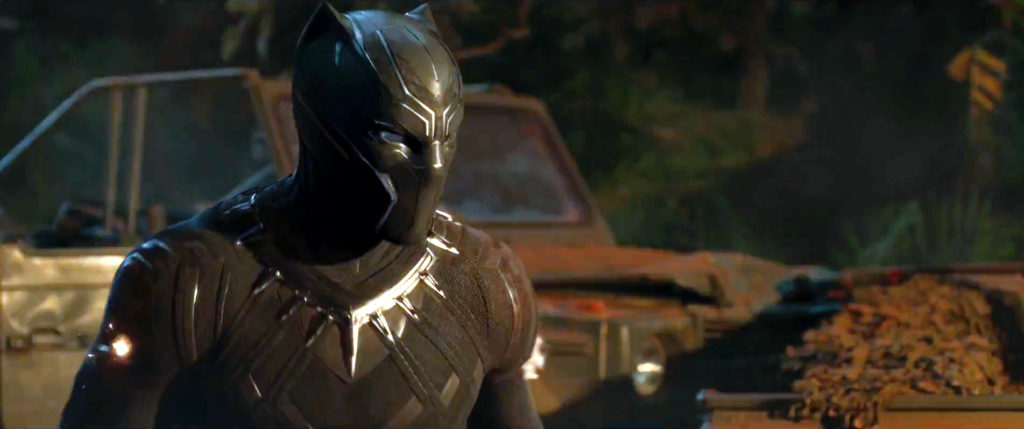 Our first glimpse of the Black Panther (Chadwick Boseman) in action once more is like watching Batman gone wild. The Black Panther executes some panic inducing takedowns and it's difficult to tell if he even flinches behind that mask, but one thing is for sure: the suit is bulletproof, as live fire simply bounces off it. Now physically impervious heroes aren't uncommon, but like Luke Cage, but this evokes the kind of real world violence that black people experience.
Forest Whitaker stars as Forest Whitaker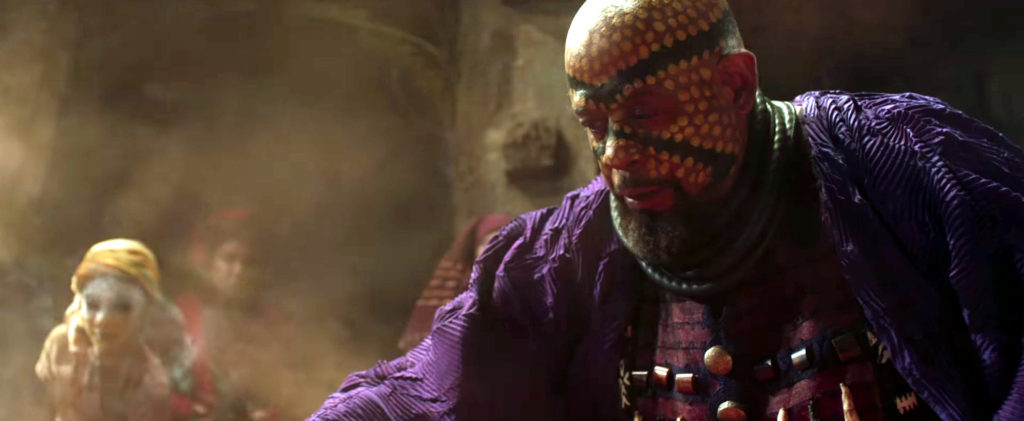 Forest Whitaker has always been a respected character actor from movies like The Last King of Scotland and Ghost Dog, but in recent years he's practically black Obi-Wan Kenobi, especially in movies like Rogue One: A Star Wars Story. In this trailer, we see him sporting distinctive facial make-up and beautiful purple robes. It's all part of his role as Zuri, a Wakandan elder and adviser who serves as a secondary father figure to T'Challa. No word yet on what his "Save the Rebellion! Save the dream," line will be.
Michael B. Jordan makes for a hot and trim Killmonger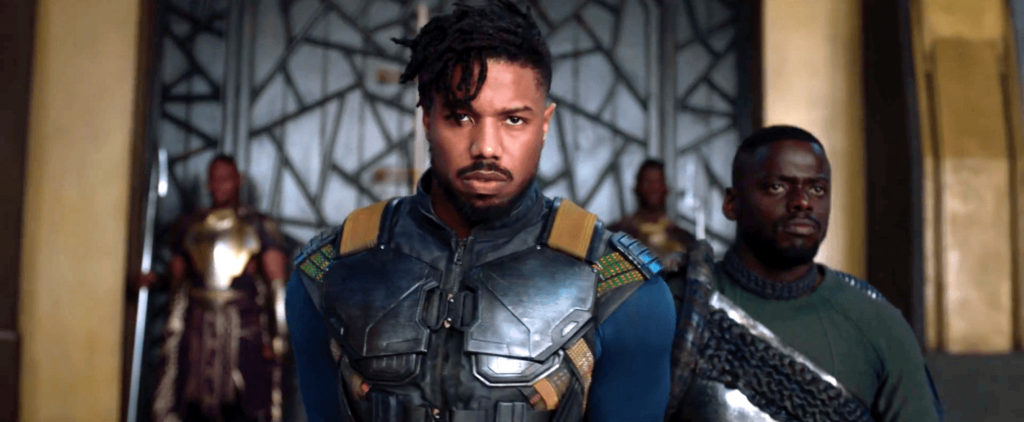 It was already well publicized that Michael B. Jordan (Fruitvale Station, Creed) would be playing Erik Killmonger, a militant exile with very different ideas for Wakanda's future. In the comics, he's depicted as a triple XL hunk of beef, but in this movie he's looking more like a lean cut. He'll still be sporting the animal mask to some degree though, cause we see it earlier in the trailer when he busts out Klaue.
Bad-ass black women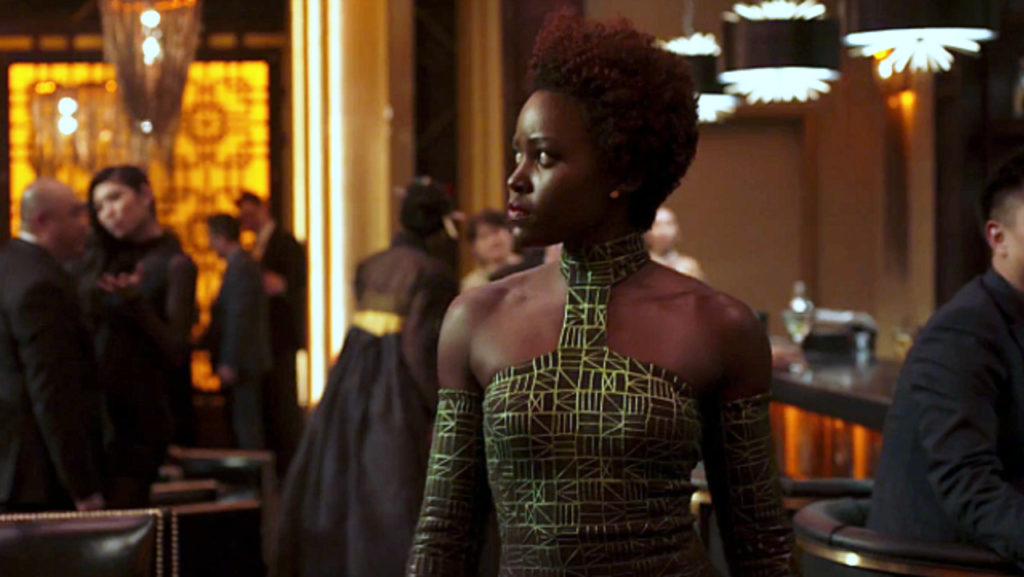 We get a glimpse of some ladies kicking ass in a casino. Danai Gurira (The Walking Dead) and Lupita Nyong'o (12 Years A Slave) play Okoye and Nakia, respectively. Members of the Dora Milaje, they are an all-female fighting force that serves as the royal guard. It's not the most enlightened tradition as they also serve as the king of Wakanda's wives in training, though T'Challa does away with this tradition in the comics, and I suspect he'll do the same in the movie.
It figures that T'Challa's Father figures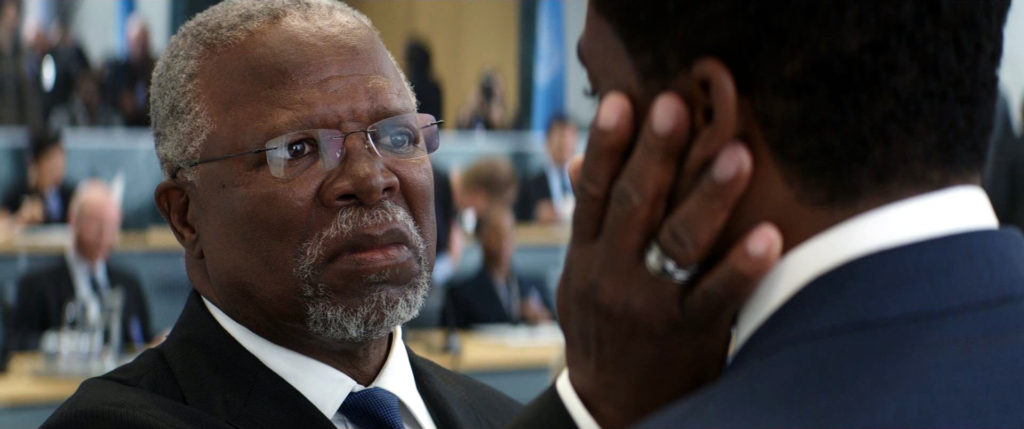 Those of with a good ear for voice over – I'd like to think I do – is the voice of John Kani (Coriolanus) who played King T'Chaka in Captain America: Civil War. He supplies with the lines "You are a good man with a good heart. And it is hard for a good man to be a king," underlining the difficult lines that T'Challa and the Black Panther will straddle. It's unlikely we'll see a lot of T'Chaka in this film, so if he figures at all it'll be in flashback scenes, but who knows?
The Panther Suit Is No Mere Costume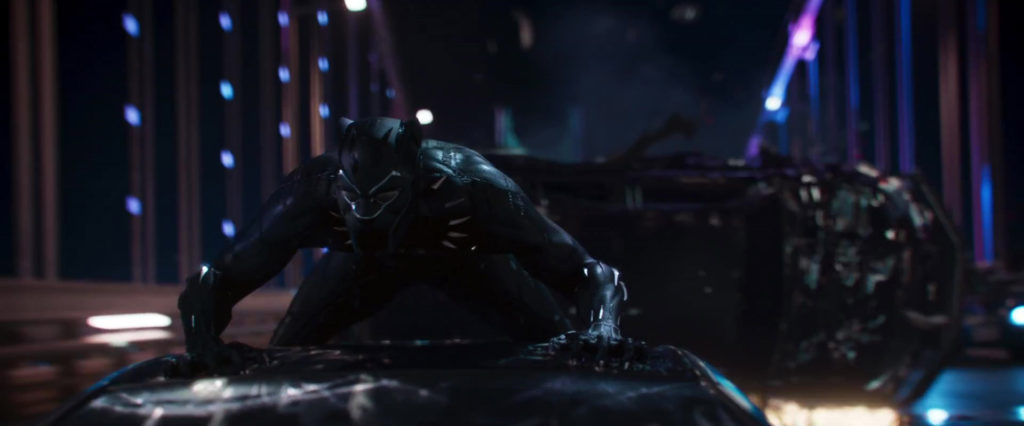 Underneath that bulletproof exterior, it's easy to conclude that the Black Panther suit is just a battle costume. But remember, Wakanda is a magical place, where the rare element known as vibranium is plenty and the technology is unique. We've already seen the Black Panther flip cars in Civil War, but in this trailer we get to see him fire some purple energy blast. Boseman even told Entertainment Weekly that the suit has the power to absorb energy. Pretty fricking sweet.
What do you think of Black Panther? Share with us your thoughts below!