We are at least a month away from the President's next SONA,  but today marks the first year of President Duterte. Like most Filipinos, we take the bad with the good. It feels like we are precariously walking on a tight rope, and we always hope for the best. Which is why we are sure that the next SONA is going to be colorful, it's going to be hard to look away from; but ultimately, it's going to be tough to expect anything, because our President is anything but unpredictable.
Still, here's a wishlist of things we want him to cover in his upcoming State Of the Nation Address, flanked by what we're likely going to get instead.
A promise of renewed fervor in fulfilling his duties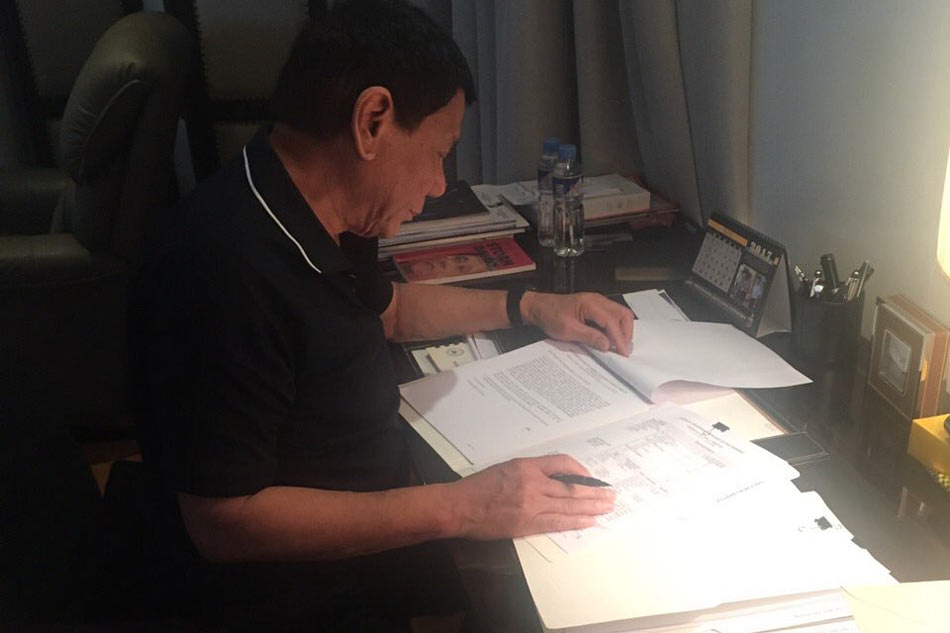 After calling in sick for six days before resurfacing, then pulling another disappearing act for close to a week, the least we could hope for is for the President to renew his vigor in fulfilling his duties. A one-day absence was often more than enough for us to get antsy, so President Duterte is pretty lucky that it took us five to even take notice.
What We'll Likely Get Instead: Admonitions that his down time is "none of our business."
A reconciliation with the VP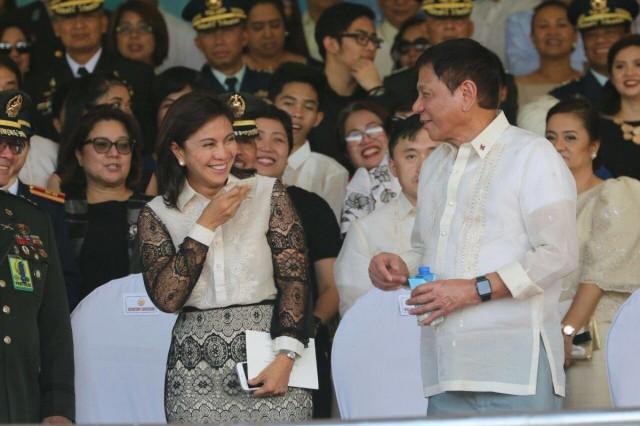 The VP is almost every bit as polarizing as the President is, but has always been, on multiple occasions, shown a willingness to work with the President if only she were given a fair chance. After the kerfuffle regarding cabinet meetings, and after explaining the nuance that dissent is not disloyalty, it would be nice if the two top leaders of our country could just push the drama aside and work towards the betterment of the country.
What We'll Likely Get Instead: Not a single mention of the VP unless it's about her looks.
It seems wishful thinking at this point to hope for a reconciliation when people resent the VP for doing the things the President was supposed to be doing in the first place. It would be nice to see what both of them working together could possibly accomplish, but it seems that's not in the cards.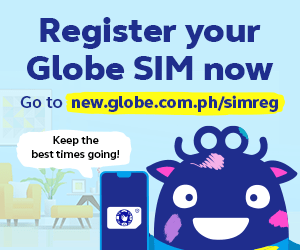 A concrete solution to Marawi
The Marawi crisis is far from over, yet even with Martial Law in place, we're still having a lot of difficulty dealing with a relatively small group of terrorists. Worse, because of Martial Law, if ISIS didn't take notice of the Maute group before, they just might now.
What We'll Likely Get Instead:  Justifications for Martial Law, and reminders that we're not from Mindanao, so let's just shut up about it.
A definite plan of action in dealing with China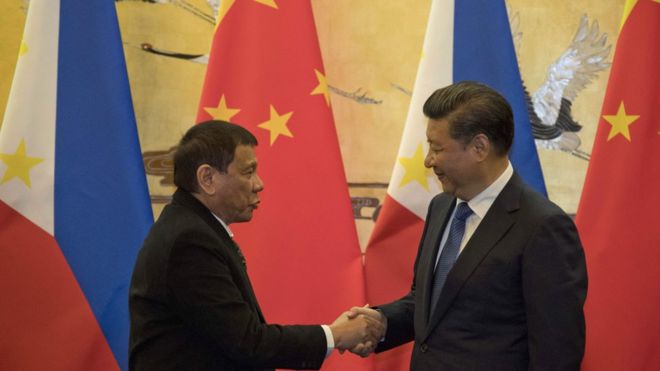 Nobody wants a war, but we not only won an international arbitration, we also have our sovereign rights that we can't just cede to China. Diplomacy is the art of upholding our sovereignty while not angering the emerging superpower. If nuance and delicate work is beyond the scope of our foreign affairs team, then why are we putting up with them for not doing the one job they're supposed to?
What We'll Likely Get Instead: More kowtowing to China.
That jet ski is never going to get ridden.
A smart solution to the traffic situation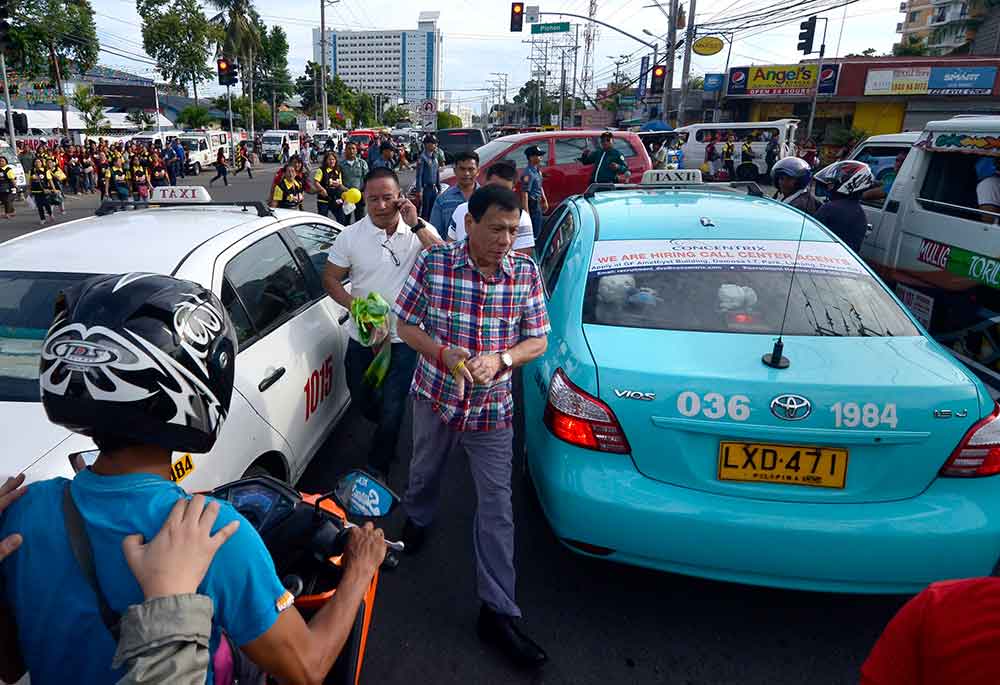 It's been a year, and yet the traffic situation that the Duterte administration inherited from the Aquino administration is still the same, if not worse. The fact that we have to put up with insipid propositions such as double number coding  to deal with the traffic volume issue is plain ludicrous.
What We'll Likely Get Instead: Good news about our economics. Just like Mar Roxas, we will be inundated with how our traffic situation is a small price to pay for the economic progress we have accomplished under the current administration. In fairness, there are infrastructure coming up.
Specific returns of investment on his foreign trips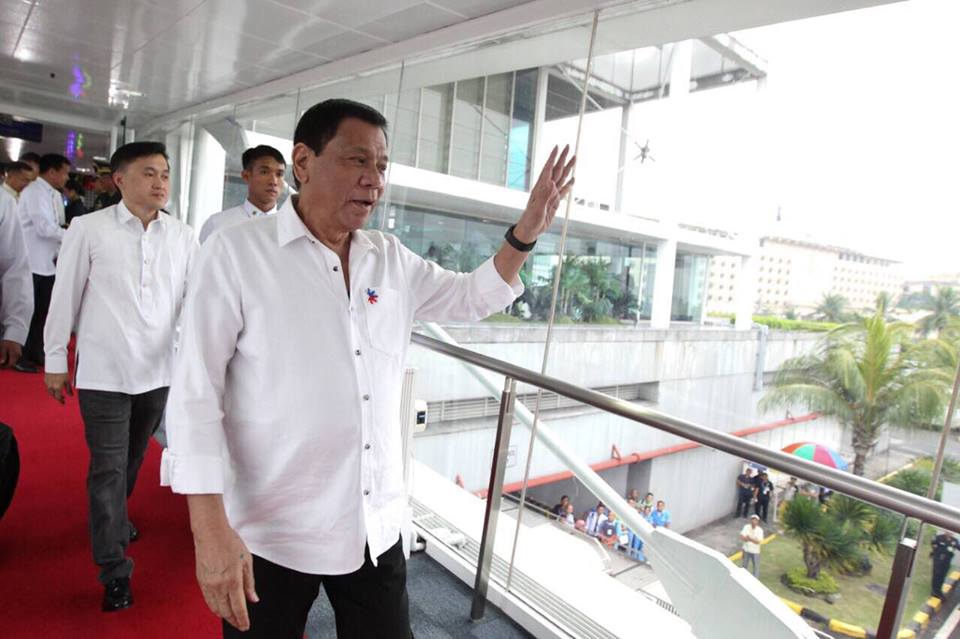 We know that it costs quite a bit for the president to travel, and while we don't begrudge his expenses on his trip, it seems a bit ostentatious for him to always have a large entourage wherever he goes. It's those large groups going with him that shot up his travel bill that we, the people, are currently footing with our taxes. We at least want to be assured that all of that is not for naught.
What We'll Likely Get Instead: A lecture for the media to stop doing its job of looking into things of public interest.
An EO to re-fund and re-implement the RH Law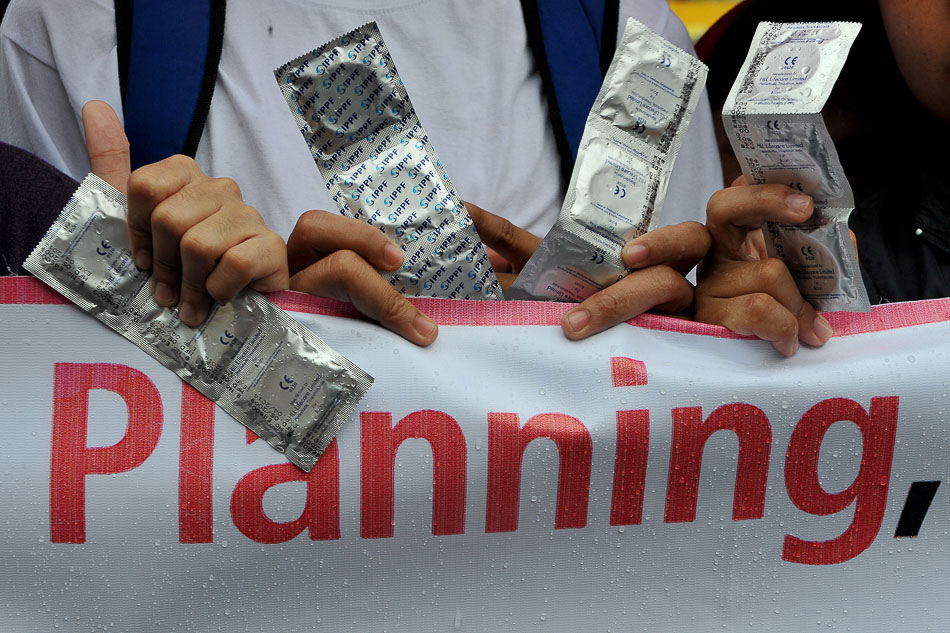 The President has previously  emphasized the need for full implementation of the RH Law. Instead, here we are, a year later, still wondering about that.
What We'll Likely Get Instead: More empty rhetoric about the RH Law.
Instead of an EO, it would be safe to expect the president to mention the RH Law once, say it is still important, then never bring it up again for the rest of his SONA.
A timetable outlining the end of the drug war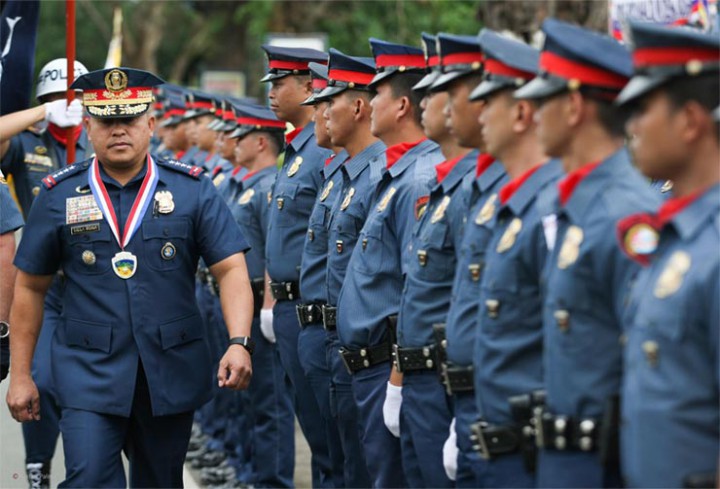 Fine. We have lowered our expectations and no longer intend to hold him to his promise of eradicating criminality within 3-6 months. It's impossible. It won't happen. But we can't keep having a drug war that doesn't seem to work if the number of supposed drug addicts keeps going up every time they insist on  the importance of the war.
Considering that a lot of these suspects end up dead, why would the number of addicts be going up when an all-out war is going on? Either those numbers are made up, or it should be clear that the all-out war is simply not working out the way they thought it would.
What We'll Likely Get Instead: At least five "putang ina's." At least.
What are you looking forward to the most on the President's SONA? Share them with us below!