Batman Day 2016, Take Two:
8 Things You Didn't Know About Batman

Better late than never, Philippine comic shops will be celebrating Batman Day on October 1st, with free comics, signings, and cosplaying fans filling comic shops in honor of the Caped Crusader. In honor of the occasion, here are eight facts you may not have known about the world's favorite Dark Knight Detective:
8. His Co-Creator Got Screwed Over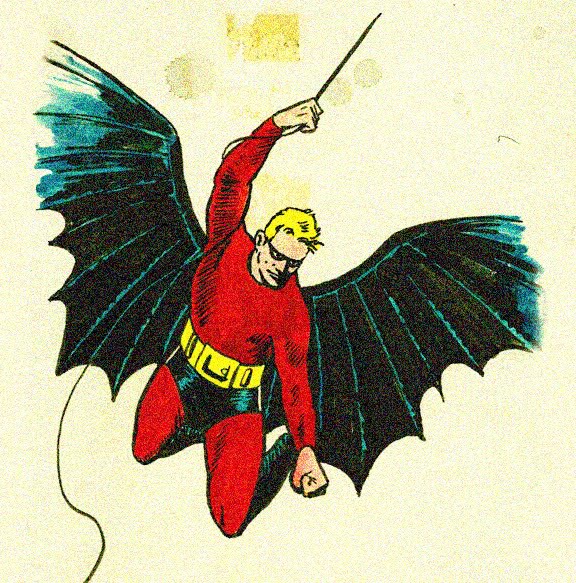 Following the introduction of Superman in 1938, the powers-that-be at DC Comics (then known as National Comics Publications) decided they wanted more superheroes, prompting writer-artist Bob Kane to create "The Bat-Man". Originally imagined with what basically amounted to a Superman outfit (albeit rendered in red) with a black domino mask and a pair of stiff wings, artist Bill Finger altered the outfit before publication to become what we now recognize as the traditional Batman costume, adding the cowl and gloves, and changing the overall color scheme to better suit a shadowy crime fighter. Kane would go on to take all the credit for Batman's creation and design, along with all the subsequent fame the claim would bring; Since 2005, San Diego Comic Con has presented the Bill Finger Award annually to wrongfully ignored comic book professionals.
7. Alfred started out as a bumbling amateur detective.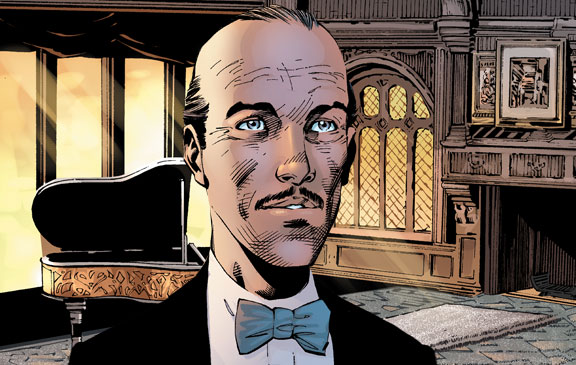 Rather than the gentleman's gentleman (Batman's Batman) he is now almost-always portrayed as, Alfred Pennyworth was presented as fat, clumsy, and kind of a nuisance when first introduced in the comics. Frequently getting in the way and bungling his way into solving crimes, Alfred was redesigned in his first year into a lean, refined, and mustached butler to better match the live action portrayal of the character from the 1944 Batman serial.
6. Luke Skywalker wasn't supposed to be Batman: The Animated Series' Joker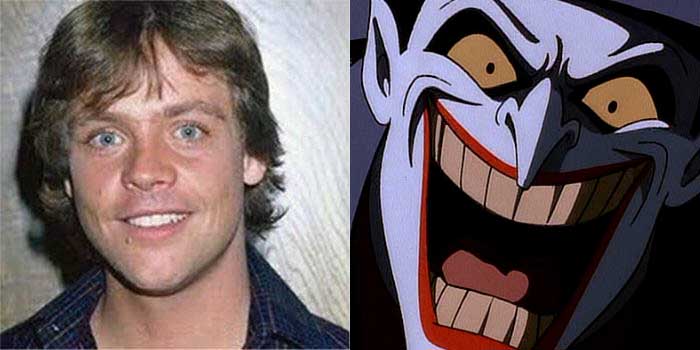 These days, fan-favorite Jedi Mark Hamill is well known to fans as one of the finest actors ever to play Batman's arch nemesis, having voiced him since 1992 across Batman: The Animated Series, Superman: The Animated Series, Batman Beyond, Justice League, Static Shock, and the Arkham Asylum series of video games. But this very nearly wasn't the case, as Tim Curry was originally hired to voice the Clown Prince of Crime. When the producers felt that Curry's portrayal didn't quite fit their vision of the character, Hamill was all too happy to assume the role, his playfully maniacal portrayal becoming so popular, he's still at it 24 years later, most recently in The Killing Joke's animated animated adaptation.
5. Mr. Freeze started out as a cheesy gimmick.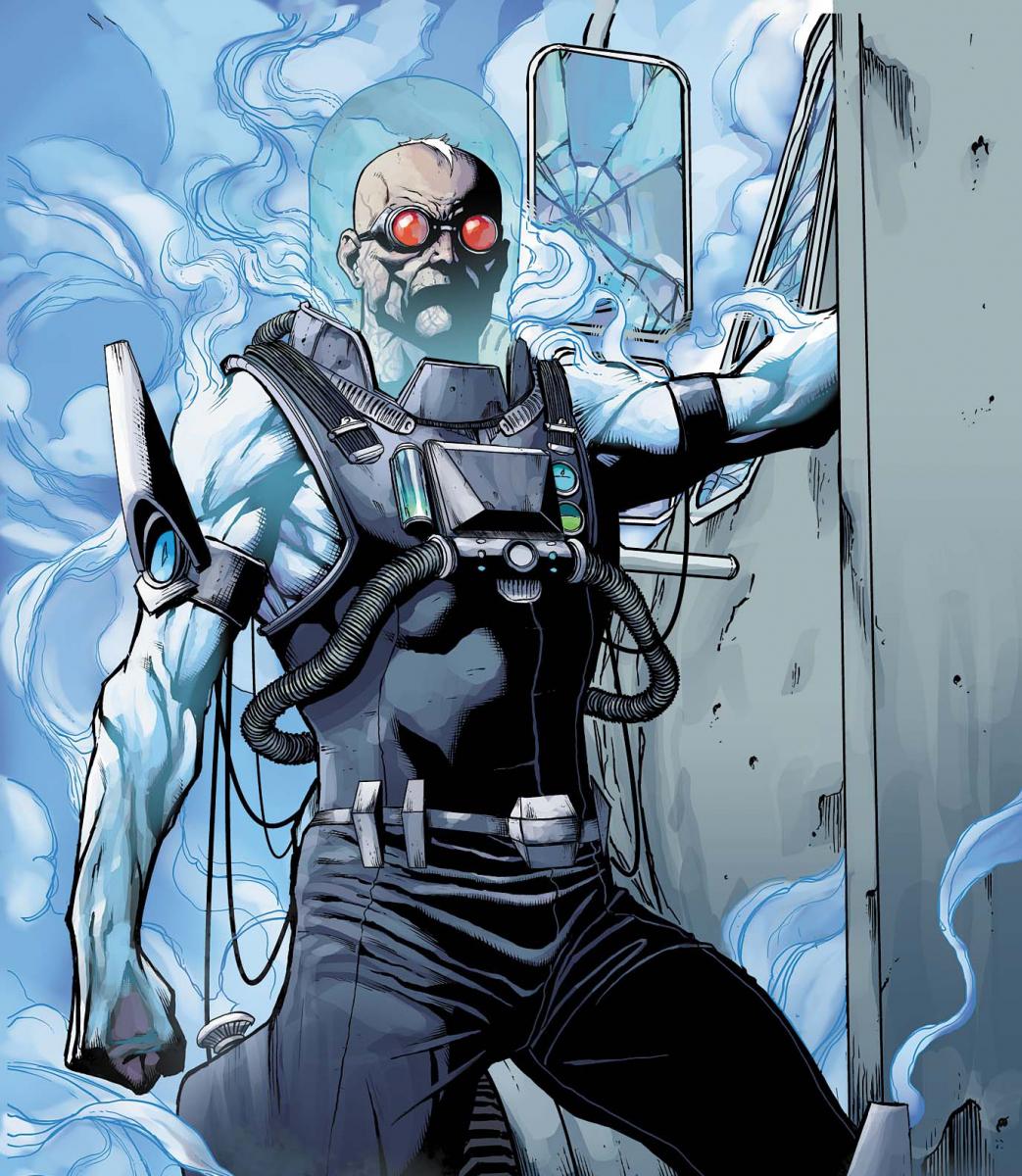 Originally introduced as "Mr. Zero" in 1959, the currently-emotionless Mr. Freeze was a run-of- the-mill villain in a garish green outfit who just happened to have a cold gimmick. The classic 1966 TV show would re-imagine him as "Mr. Freeze", and the name found its way into the comics in 1968, but it wasn't until 1992's Batman: The Animated Series that the character was elevated from punchline to tragic villain. In fact, the Emmy Award-winning Heart of Ice episode that introduced Freeze's new backstory proved so popular, it would influence all subsequent depictions of the character (except for the time Arnold Schwarzenegger singlehandedly made him cheesy again for 1997's Batman & Robin, but the less said about that, the better).
4. The fight sequences in the Arkham Asylum video games started out as musical rhythm games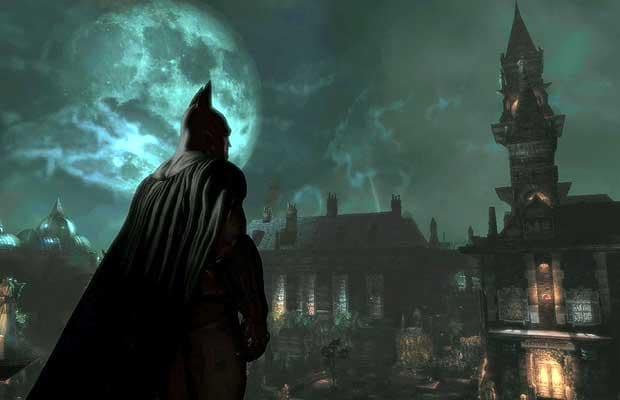 Nearly everybody who's ever tried one of the Arkham Asylum video games has praised the series' brilliant combat system, which allows the player, as Batman, to string together quick fluid motions in direct response to enemies' attacks, making each fight a thrilling cinematic experience. Visually, the approach was so successful that it influenced Zack Snyder's handling of Ben Affleck's warehouse fight scene in Batman v Superman: Dawn of Justice.
As effective and influential as the combat system eventually became, savvy gamers will notice that the action-reaction mechanics actually have a lot in common with rhythm games like Tap Tap Revolution and Guitar Hero because the fighting portions actually started out that way! Fortunately, the game designers realized early on that Bat-fans probably didn't want to spend every fight reacting to colorful circles sliding across the screen. Good call, guys!
3. Batman Returns really, really pissed off McDonald's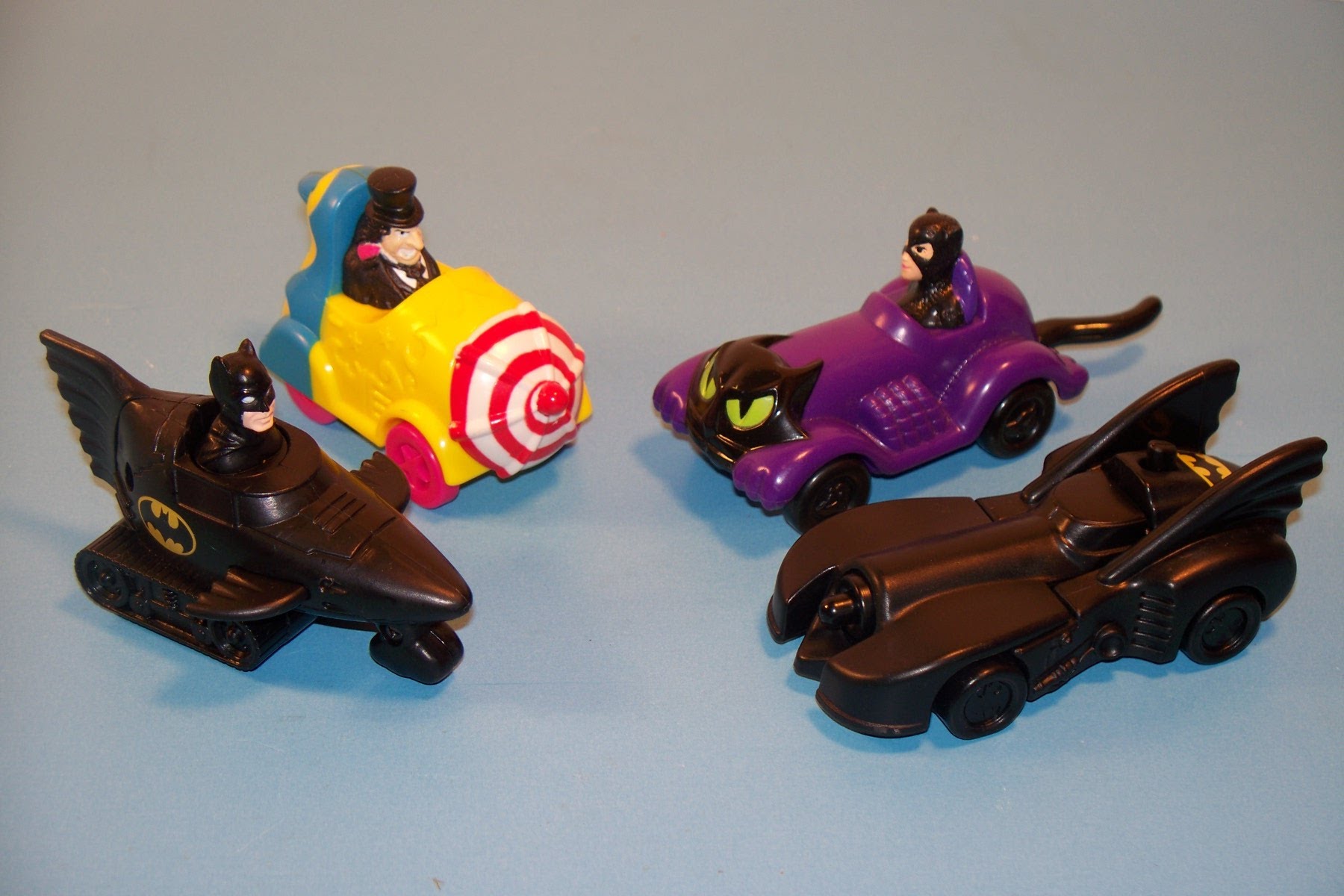 Following the blockbuster success of Tim Burton's 1989 Batman movie, everybody wanted a piece of the (bat) pie when the sequel, Batman Returns, came around. McDonald's commissioned an entire line of adorable Happy Meal toys in support, only to regret the decision when the movie was actually released. Apparently, the family fast-food giant had issues with a disfigured birdman using clowns to kidnap children out of their beds and dragging them into the sewers to be murdered. Who would have thought?
2. Adam West and Burt Ward played Batman and Robin in live action 10 years AFTER their TV show was cancelled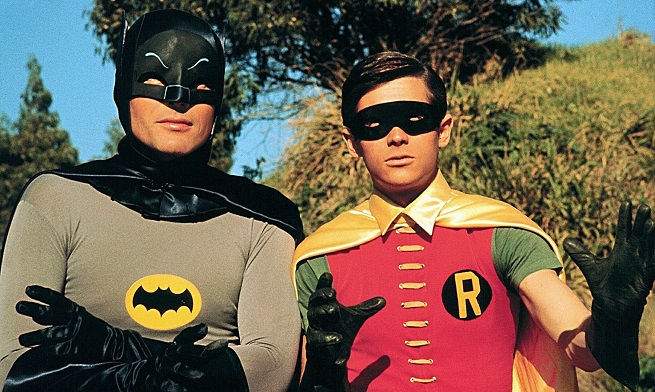 In addition to starring in 1966's deliberately campy live action take on the Dark Knight, it's well known that Adam West and Burt Ward voiced the Dynamic Duo across several 70s cartoon series. What isn't as well-known is that West and Ward returned to their iconic roles in live action for 1979's 2-episode special, Legend of the Superheroes. For those who thought that they looked awkward in their Batman and Robin outfits back in the 60's, their 1979 physiques did nothing to change anyone's mind.
Fortunately for those with a soft spot for the classic show, West and Ward are back in action as their 1960s selves – this time in ageless animated form – in the upcoming film, Batman: Return of the Caped Crusaders.
1. Michael Keaton pioneered Batman's smoky eyes.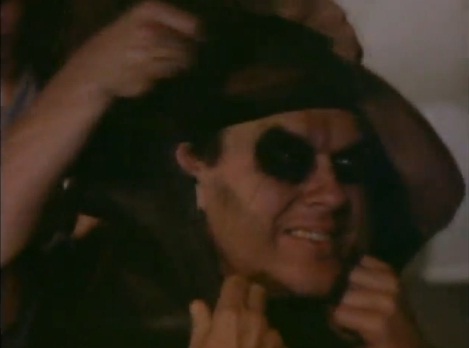 Ok, this is one you'll never unsee: every single live action Batman from Michael Keaton onwards has black makeup smeared all around their eyes and eyelids to prevent any skin from showing through their cowl's eyeholes. And yet, whenever that cowl is removed (or ripped off by an angry Kryptonian, in Ben Affleck's case), the makeup magically vanishes. We don't know about you, but the idea of Bruce Wayne taking time to apply a smoky eye-look whenever Gotham needs him is hilarious.
Got any more Batman trivia? Share them with us below!