I Wasn't Informed! | Things You Wish You Knew Before You Started Working

By Tynne De Leon

Not too long ago, you were cramming for your thesis' final defense and now here you are; dressed to the nines and working your ass off for that new pitch.
Oh, how time flies! While you're finally working with professionals and doing grown-up stuff, you can't help but wonder how there's still so much in this world you don't know, and how you wish you realized that fact earlier. Some things you just have to learn the hard way. As it dawns on you that you've never been this clueless about your life, you hear Chris Martin singing "Nobody said it was easy," in your head.
In-between spilling coffees, printing documents and tons of follow-up e-mails, here are things you wish you knew before you dived into the real world: *cue Twenty One Pilots' "Stressed Out"*
8. Stress is the new normal.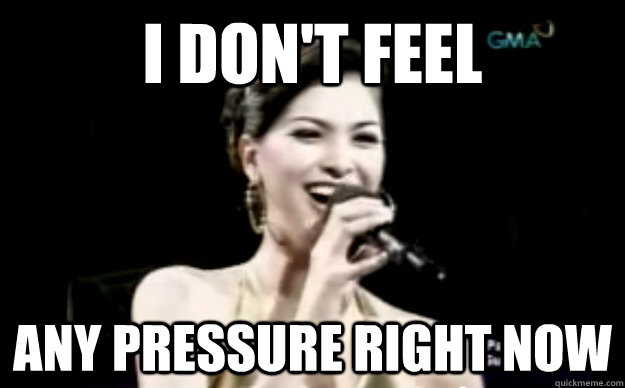 "Choose something you love and never work a day in your life." Pfft. Wrong! This is the first hard lesson you will learn. Sure, you love your job, but everything comes with big responsibilities. Know this: You're going to get stressed regardless; it's just a matter of how you deal with it.
7. 8A.M. is not your high school 8A.M.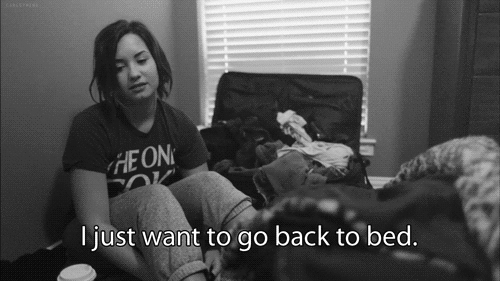 If you thought high school has already trained you to wake up early—surprise, things are a lot different now. If you can skip classes before to catch up on your sleep (bet you did!), it doesn't work that way in the real world. You'll have to work your ass off for 8 straight hours, unless you want your work to suffer.
Tip: Vitamins are your best friend.
6. Commuting is a serious bitch.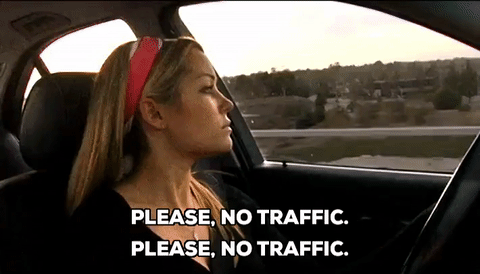 If your school is just a ride away from home, then you'll be waking up to the biggest nightmare of your work life. You're going to get used to it, but you'll hate it forever. It will seem your commuting time is more tiring and stressful than your job. Load up your smartphones with tons of feel-good music.
5. Don't be an attachment Barbie.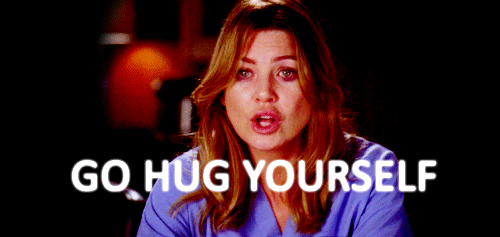 If in school you are stuck with the same people for years, the workplace is a whole lot different. You'll meet all kinds of people along the way, but they are not meant to stay forever. People come and go, and it's okay.
4. Don't overthink every single thing.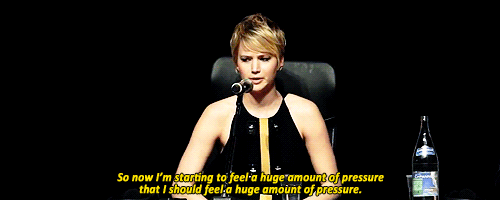 Your first job is also, unsurprisingly, a series of firsts, so you're bound to commit mistakes. And they will gnaw at you. But stressing out about them will not make the situation any better. Fret not and just do better the next time. After all, what doesn't kill you makes you stronger.
3. Learning never ends.
Remember, in college, when you would always mutter, "I just want to be done?" Newsflash: you are never done. There's more to learn when you go out there, and it's a never-ending process. It's exciting and scary at the same time. But we can say the same about roller coasters. And we find ourselves falling back in line to ride that sucker again and again.
2. Never, ever compare.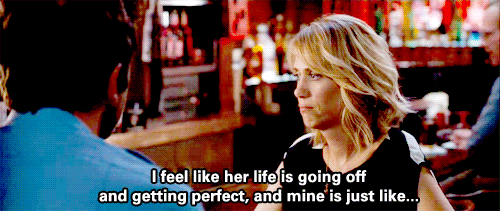 Most people become unsatisfied with their jobs when they start comparing themselves to others. It's a bad habit, but sometimes you can't help but always think about life's unfair circumstances. Keep this quote by James Oppenheim in mind: "The foolish person seeks happiness in the distance; the wise person grows it under his feet."
1. Your job is your life.
You're supposed to be off the clock during weekends, but there are times when you'll be in front of your working laptop on a Saturday night, or maybe thinking about a strategy for a proposal on a Sunday morning. But as they say, "Love your job!" While it pays the bills, still, it undoubtedly fills your soul. There comes the love and hate relationship with your career.
Well, my friend, you're caught in a landslide, and there's no escape from reality. This is the life! While there can be big rocks along the way, still, there are the joys of being an adult. You just got to explore them. *winks* Welcome to the real world!
And when life gets you down, you know what you're gonna do?

Any grown-up truths you wish people have told you before? Sound off below!