There are moments of genuine creature feature bliss on Crawl, so much so that the crazy bastard in the row behind you just might be unable to hold his fearful screams, complete with sustain and decay (as aptly described by my companion that night), and also start kicking your seat like a 12-year-old at a rollercoaster, like we experienced at the block screening.
It's a nail-biter that was birthed by Alexandre Aja's Franco-gore sensibilities, brilliant pacing, and just two actors in what is essentially an isolated room thriller. Everything you loved in the remake of the mutant redneck rampage of The Hills Have Eyes, the B-movie genius of Piranha 3D, and 2013's Horns (sans the nuanced story by Joe Hill) are here.
Maze-Runner alums Kaya Scodelario and Barry Pepper play the estranged father and daughter who get trapped inside their house during a Florida hurricane and must survive by fighting off giant alligators as the storm approaches to destroy everything in its path.
A solid meat-and-gristle kind of movie that's as quick as a gator roll, there's a lot to recommend in this thriller that will please fans of fine B-movie fare.
DADDY'S GIRL TO THE RESCUE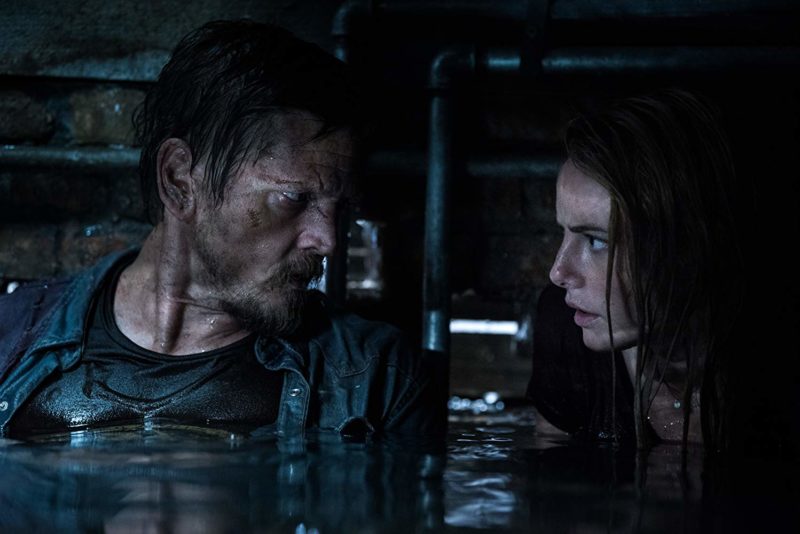 Kaya Scodelario plays Haley Keller, a gloomy and despondent varsity of the college swim team who we later learn has been estranged from her father.
Scodelario recently wowed audiences with her thespian acumen as Ted Bundy's wife Carole Ann Boone in the Zach Efron-led Extremely Wicked, Shockingly Evil and Vile, but there's not much of that nuanced drama required here beyond putting up a brave face and pining for her daddy's love. We simply see a display of athleticism establishing her ability as a great swimmer. That is, if she could just get her mental focus in sync with her technique in the water.
After frantic calls between Haley and her older sister, she fears the worst and decides it's best to ignore evacuation orders to search for daddy, despite the massive Category 5 hurricane looming over her Florida hometown.
BRING OUT THE BEASTS
There's no beating around the bush and playing hide-the-monster here, after a quick focus on the sign of a gator farm as Haley is driving, she traces her missing father's whereabouts to their old home, picks up the family dog (tragically named Sugar), and finds Dave Keller (Barry Pepper), gravely injured in a basement crawl space.
As quickly-paced as a whipping reptilian tail, Haley and Dave realize they are trapped not just by quickly encroaching floodwaters but by two enormous gators that have presumably gotten loose from the nearby animal farm. Fortunately they are too big for some crawlspaces in the basement and the two manage to find some sanctuary in the tight corners.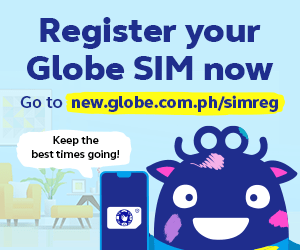 FLORIDIAN FAMILY PSYCHOTHERAPY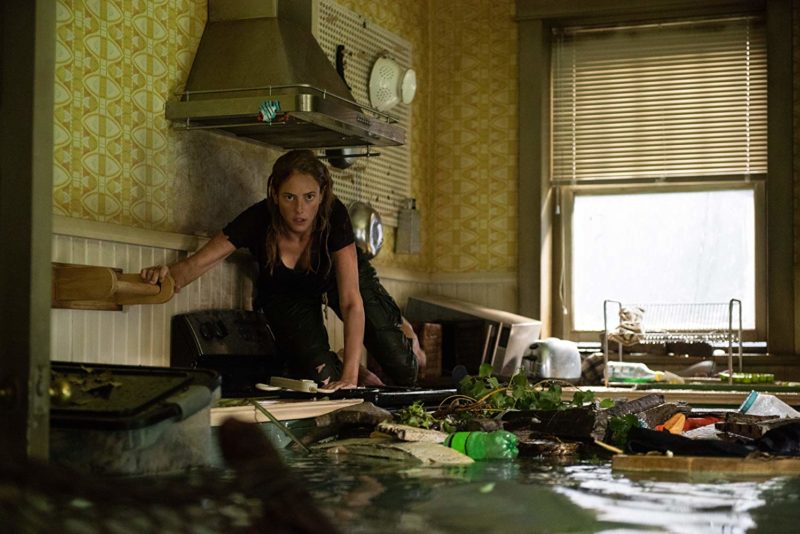 The rising water level is the least of their fears as the gators prevent them from leaving the basement. Haley and Dave quickly find that they need to confront each other's insecurities, doubts, and lack of trust in each other if they're to work together to survive and escape before the brunt of the storm hits.
Dave has coached Haley as a competitive swimmer since she was a child but they both had a falling out before she hit college because of his absenteeism and depression. Haley for her part has since bristled at what she now sees as her father's attempts to live vicariously through her swim career, though she's obviously suffered without his coaching since they were estranged.
OUTRUN THE GATOR?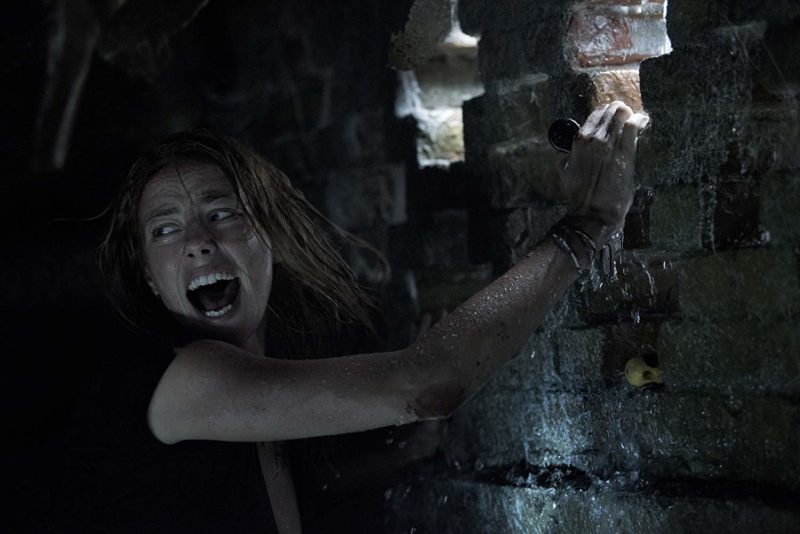 As the gators chase Haley and Dave across the house, the two must need to outwit and sometimes outswim the predators. Many of the scenes quickly bust the myths that gators are known for, like "always run zigzag to confuse and escape a gator on land," which apparently is just a way for you to be showing aggression and staying in their territory longer. Though deceptively slow, gators can explode and charge in an eye blink, reaching a running speed of 25mph in extremely short bursts. So run fast and straight if you see one on land!
DON'T GO LIMP!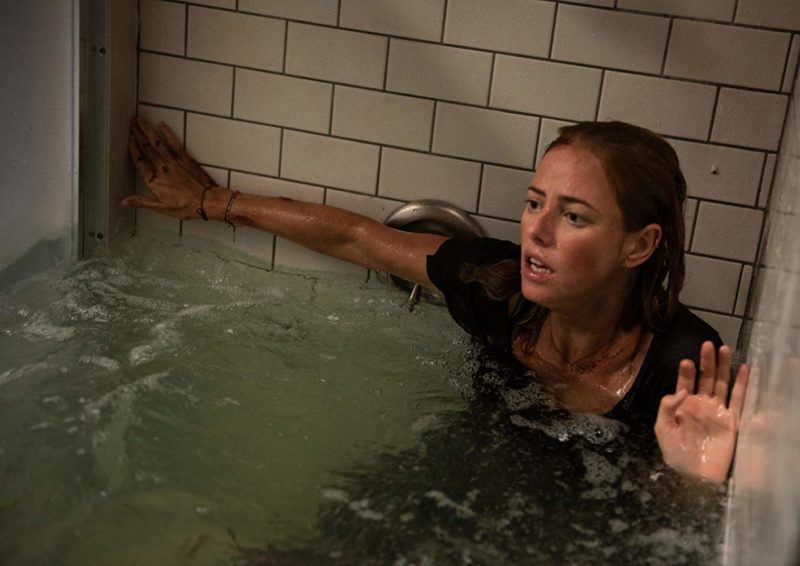 Another myth that's busted in Crawl is that the idea of going limp or playing dead will work on a gator when all that does is make it easier for them to get their jaws on you, a mouth that has 80 razor sharp teeth at any given time with a bite force of up to 2,125psi (a human bite has an average of 162psi), and once they do they'll get you in a death roll—a well nigh inescapable maneuver where they spin underwater to not only stun prey but also get it deeper into its jaws.
Animal and reptile experts advise you to fight for your life and keep up the attacks when a gator gets you in its bite. The more aggressively you fight the more the creature may decide that you're not worth the hassle and let you go. How? The tip of their snout is very sensitive, so hit them there or try to get them in an eye to loosen their jaws.
THEY CAN CLIMB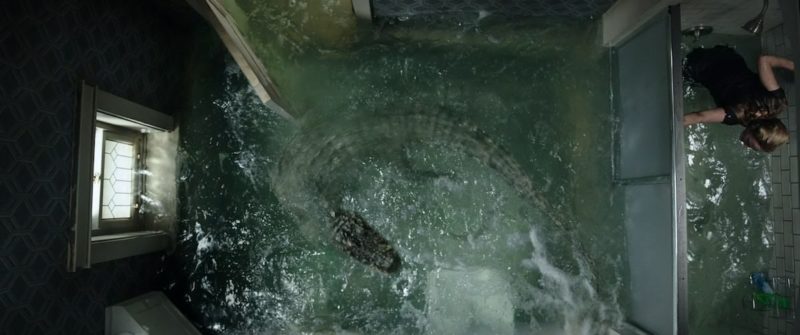 Florida is teeming with more than a million gators and there are short fences all over houses that face the swamp and the water, owing to the myth that gators are lousy climbers and jumpers. On the contrary, alligators have powerful tails to help them push their bodies up and young gators hav been known to be especially dexterous climbers. Gator escapes have been known to occur where an adult animal jumped over a pretty high fence to break out from captivity. Dave and Haley recognize this and try to stay away from places where a gator might jump them from the water.
AND, YEAH, THEY SEE YOU

Alligators have been around for over 37 million years and during that time they've developed natural night vision, see better than average in low light conditions, are especially adapted to see movement of potential prey animals, and can even track prey in total darkness.
They do have a few drawbacks: one is that their blind spot is right in front of their nose, another is their cardio on land—since a well-fed adult gator can reach up to 15 feet long and weigh up to 1000 pounds, that' s a lot of weight to drag around. And though they tire easily on soil, on water they can hunt in total dark and swim with a speed of up to 20mph without tiring.
In one scene, Haley decides to hide underneath and behind a dock pole but the gator spots her and puts her swimming speed to the test.
STOP SPLASHING

While experts also advise that families with young children steer clear of waterways at nighttime (since gators can't tell the difference between a kid and prey animals), it's really during nesting season (June and July in the US) that people need to steer clear of gators, since a female will almost certainly charge if you get near a nest.
While underwater, crocs and gators both hunt their prey on the surface through splashes. So if you drop in the water, swim slowly and quietly enough so you they mistake you for driftwood and you may have a chance to get away.
During the storm, Haley and Dave efficiently use the force of the rain's splashes to mask their movement, making for one of the most intense moments in the movie.
All photos courtesy of United International Pictures
"Crawl" is now showing in Metro Manila theaters, rated R-13 by the MTRCB.