Dear Pinoy Parents,
This Is How Kids
Are Dating Nowadays
By Wincy Aquino Ong

When was the last time you had a conversation with your kids about matters of the heart? If ever you had one, was it decent? Awkward? Weird?
Don't worry. Kids nowadays are pretty much tough nuts to crack. What more the things that goes inside their heads when it comes to the thorny subject of love?
Have no fear, here at 8list, we interviewed several anonymous Millennial correspondents so we could get inside the secret dating lives of these kids! Read on and be aghast…
8. Relax, the Ninja Party is an urban legend.
Before you give disapproving looks and question every parenting decision you ever made, take a deep breath and sip that chamomile tea.
Come on, every generation has their own version of the Caligula-inspired party, right? 'Fess up: Wasn't wife-swapping parties the in thing during the Macapagal Era?
But yeah, before you burst a vein, know that Ninja Parties—orgies where kids wear ninja masks so they could enjoy alcohol-fuelled sex in anonymity—is at best, a tall story, perfect for water cooler conversations.
Or is it?
7. Everyone is a stalker.
Do you see your kids hunched over their phones every waking moment, typing and scrolling their precious lives away—even while on the dinner table? Chances are they're online dating, or to be more precise, stalking their crush. Yeah, that's how cyborg-people feel the waters.
"Hey, miss, may I get your number?" is an expression that might as well have been used by a Taong Tabon. Nowadays, all you need is a name and a Google search bar.
But credit should be given to them for being smart when it comes to sorting the wheat from the chaff. It's surveillance! It's savvy HR skills! It's product testing!
Get this: Social media accounts are like a series of resumés that goes under intense scrutiny. They could lose interest in someone when they find out his grammar is horrible or if she kind of looks like a man from a certain angle.
So, yes, before boy meets girl as meat-and-bone entities, chances are they already know each other's favorite Marvel movies and worst childhood traumas.
Let's call it "love before first sight".
6. The condo is the new dating place.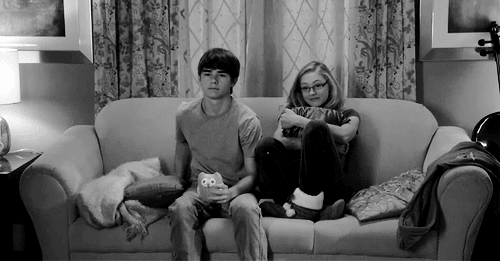 Gone are the days where suitors will line up in the sala sipping Zest-O tetrapaks while you help your virginal daughter do her make-up. Also, to them, clandestine meet-ups in bowling lanes and movie theaters are old-people activities.
Nowadays, it's all about the Netflix-and-chill at the condo—where they're away from the prying eyes of Tito and Tita and where there's a sofa where they can…ahem…sit down and enjoy some popcorn.
In fact, a sign of a true friend is when she'll rent out an extra room in her place to kabarkadas who knocked back one too many bubblies and are credit card-less to book a motel.
Provided, of course, they bring the pillowcases to the Laundromat the next day. Yeesh!
5. Motels = freedom!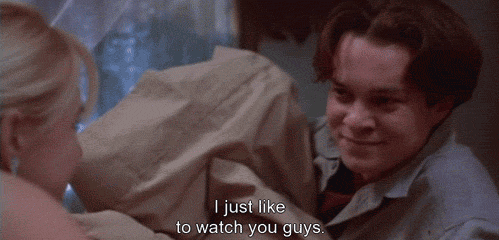 Speaking of motels, they're no longer the dark and smoky rooms that we'd picture in our heads, where seven kinds of AIDS thrive in the bed sheets. For kids living in Roman Catholic households, they're the last pockets of freedom that can be had for as low as 300 friggin' pesos!
From Eurotel to Victoria Court to Sogo, their choices are aplenty. With Uber services, keeping things secret is now easier because the driver will drop the kids off inside the closed garage. And yeah, the rooms are clean and some even have the kitschiest of themes. (Cirque du soleil, anyone?)
Hey, but what if they don't have 300 pesos to spare? Well, the good ol' classic still works for them—the parked car by the bushes.