As busy students and hard-working young professionals (yuppies), gadgets that can keep up with our daily lives are a necessity. The whirlwind of presentations, reviewing, reading articles, taking notes, and even coffee shop studying sessions are made easy if you have the right laptop to help you.
A young professional myself, I am overly familiar with these struggles. That's why when HP launched one of their newest laptops, the HP Pavilion x360, I was eager to find out how it could suit my lifestyle.
A laptop you can bring anywhere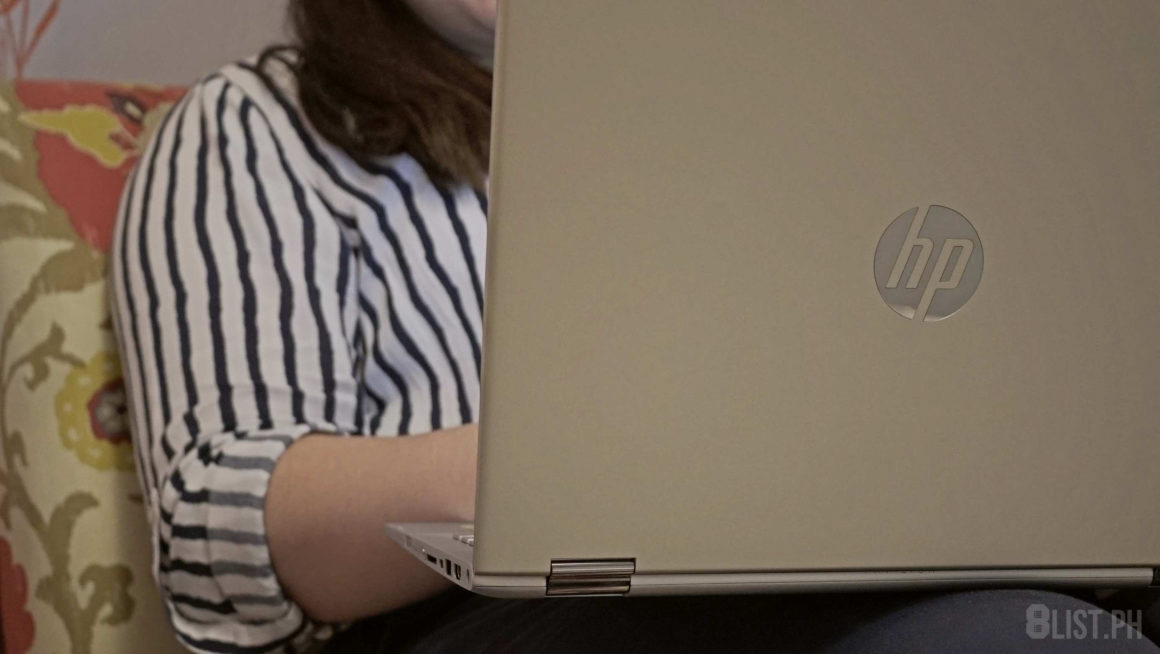 One of the first things I look for in a laptop, aside from specs that meet my standards, is its weight. Since laptops are arguably the most crucial gadget you'll ever have during your college and working years, mine needed to be lightweight so I can bring it with me anywhere.
HP Pavilion x360 offered me the freedom to take it with me wherever I went. Its lightweight, portable design and long battery life allows me to work at coffee shops or even by the beach side, ideal places where I could work more productively than in an office setting.
Planning tasks and goals made easier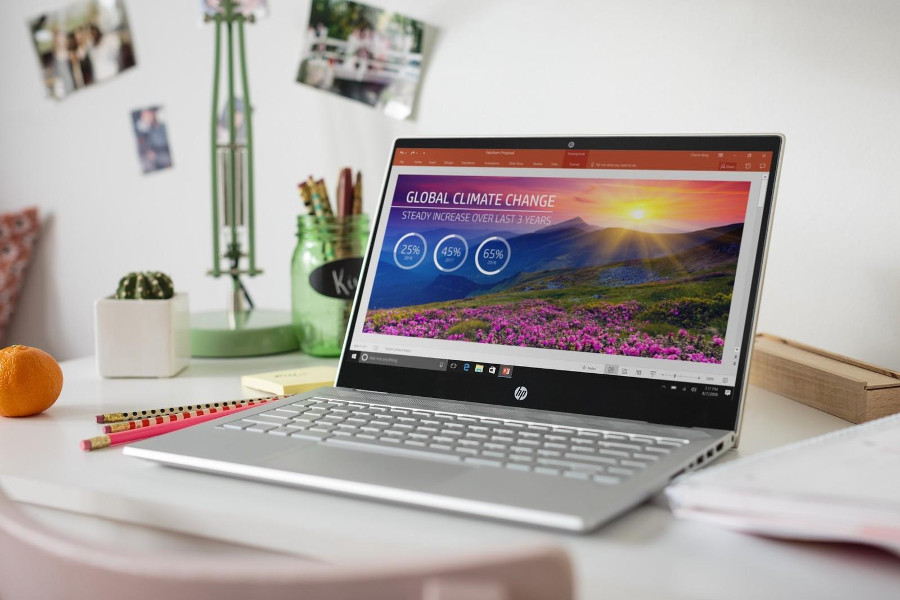 As a writer, planning the next articles and mapping out topics is a weekly task. HP Pavilion x360 helps me plan my team's weekly tasks and goals easier. It even has four engaging modes you can work with depending on your needs: laptop mode, tent mode, tablet mode, and stand mode. You can convert your laptop into any of these modes and plan away!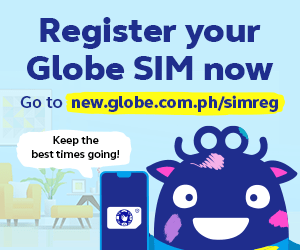 Mornings are for coffee and reading updates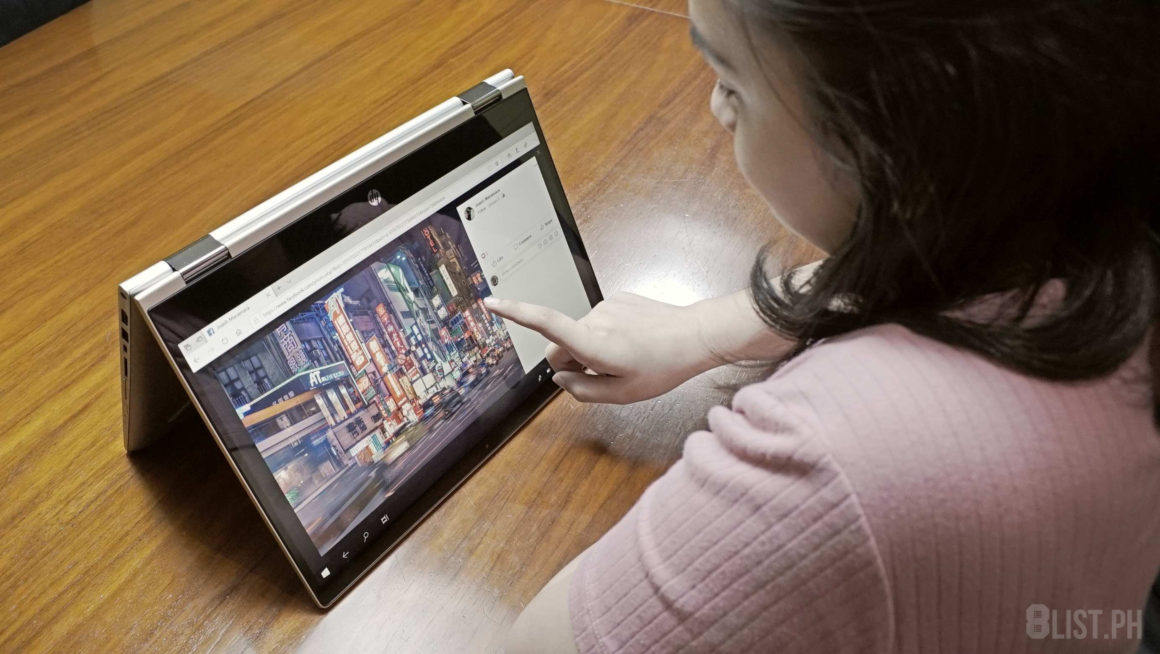 The stand mode combined with the touch screen gives me freedom to read articles from the web every morning while simultaneously doing other things. It's also a handy mode when I'm applying make-up! I simply place the laptop in stand mode on my vanity; it helps keep dust and powder away from the keyboard.
The tablet-laptop feature helps with taking notes during meetings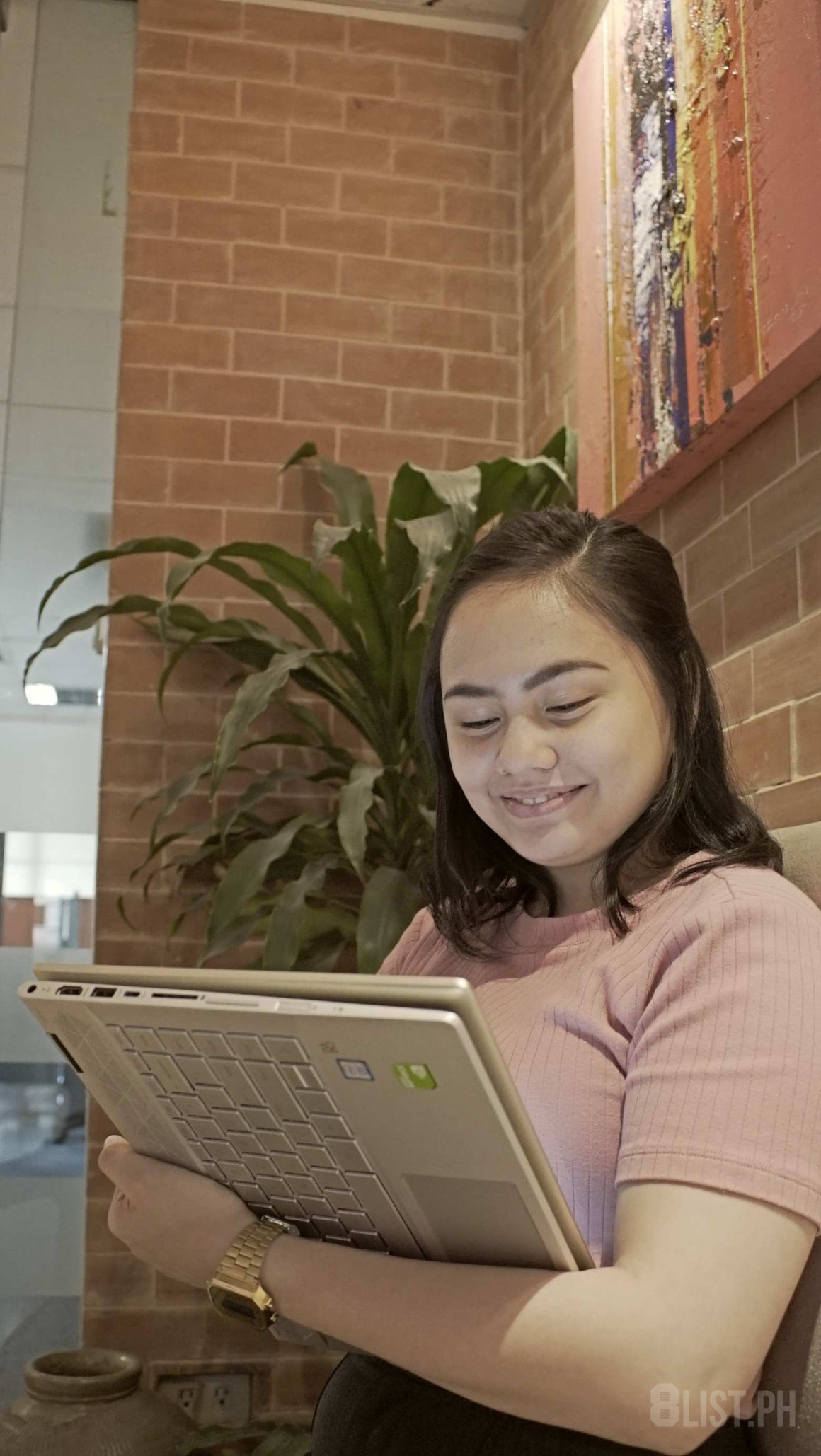 You'll never be afraid to be on-the-go with the laptop's tablet mode. Flip the screen all the way through and you're instantly free to take down notes even while standing! The smooth glide of the stylus over the screen has made it better for me to quickly jot down important stuff during meetings.
My artist friends loved sketching their ideas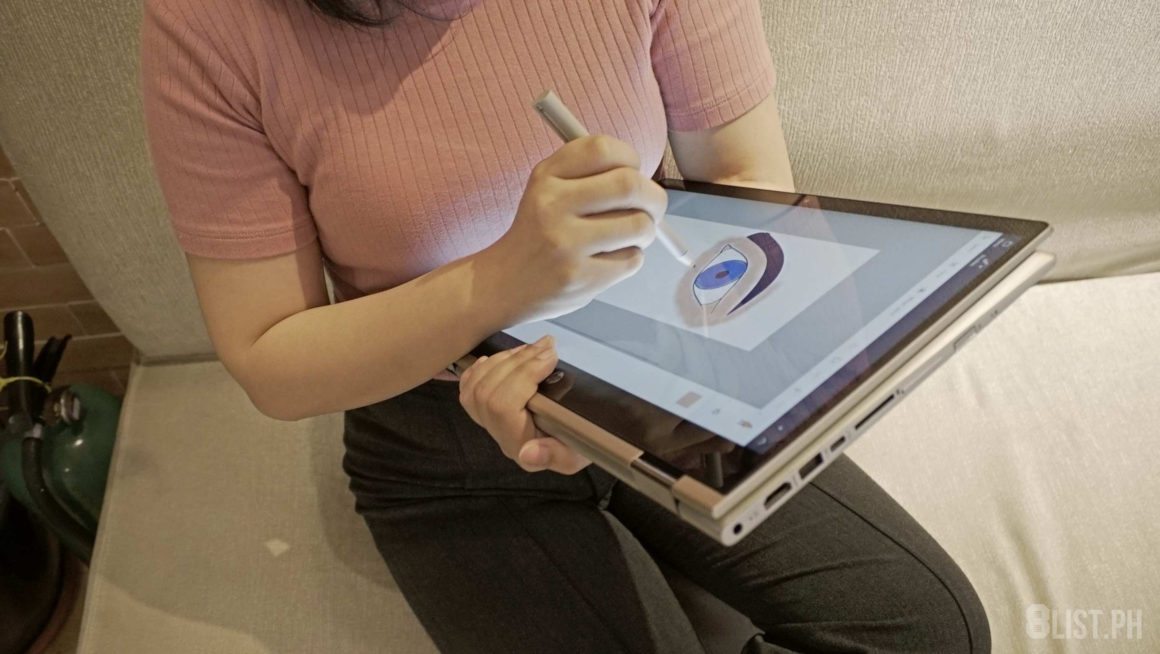 Artists are free spirits that require a new environment to inspire them every now and then. I was glad to know that my animator and painter friends have all loved sketching using HP Pavilion x360! They get the freedom they need to go anywhere they please, put the laptop in tablet mode, and sketch away.
Presentations are made even more convenient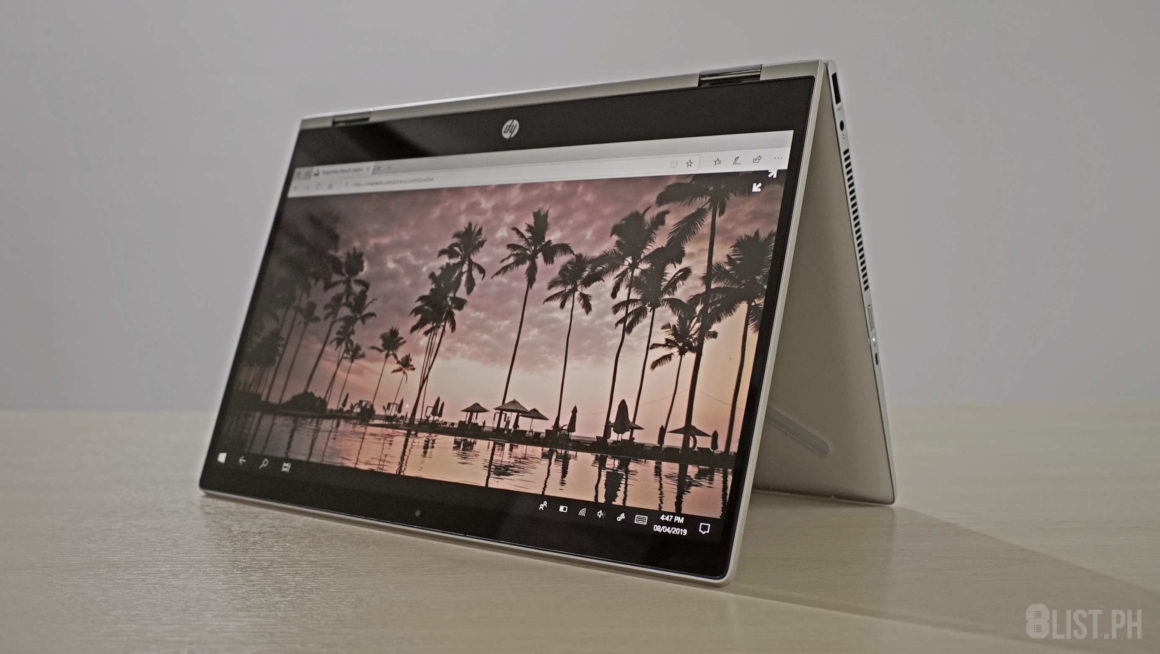 With the multiple meetings I attend each week, most require presentations. If projectors aren't available, I just conveniently flip the screen to the tent mode and go through slide shows and deck presentations. It's even better for college classroom reporting, especially when you're in that one classroom without a projector!
Getting a breather by catching up on movies and series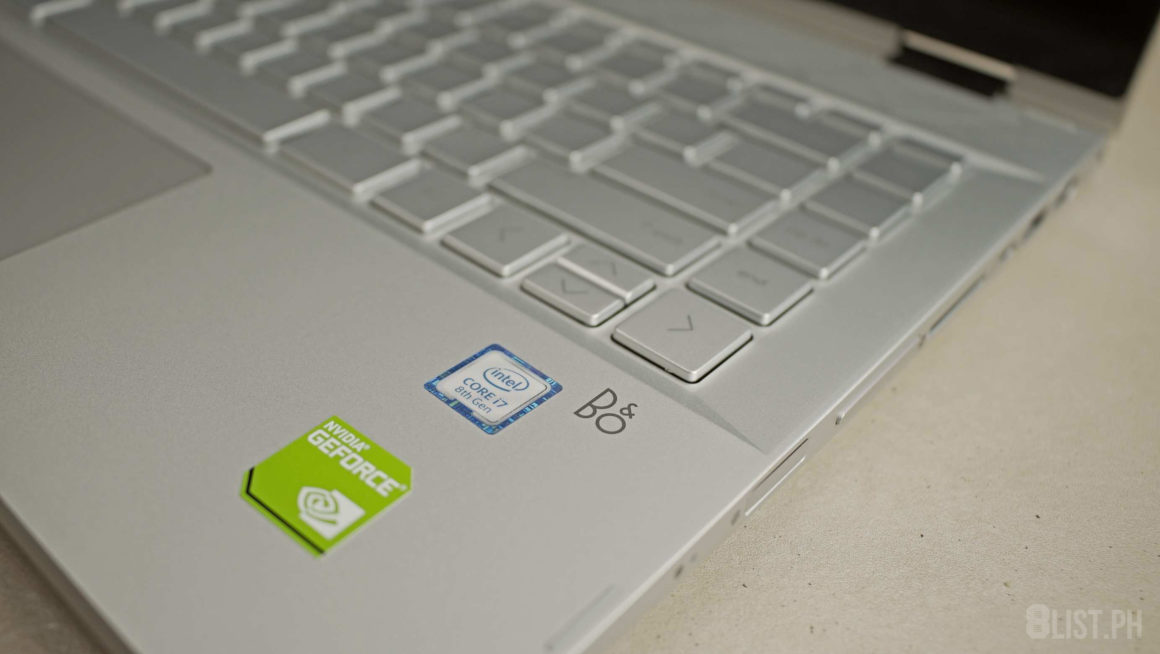 Sometimes the best part of my day is the part where I come home after a long day, crawl on my bed, and get lost in my favorite series. The built-in Bang and Olfusen speakers ensure I get an immersive experience watching my much-needed entertainment.
The keyboard is backlit!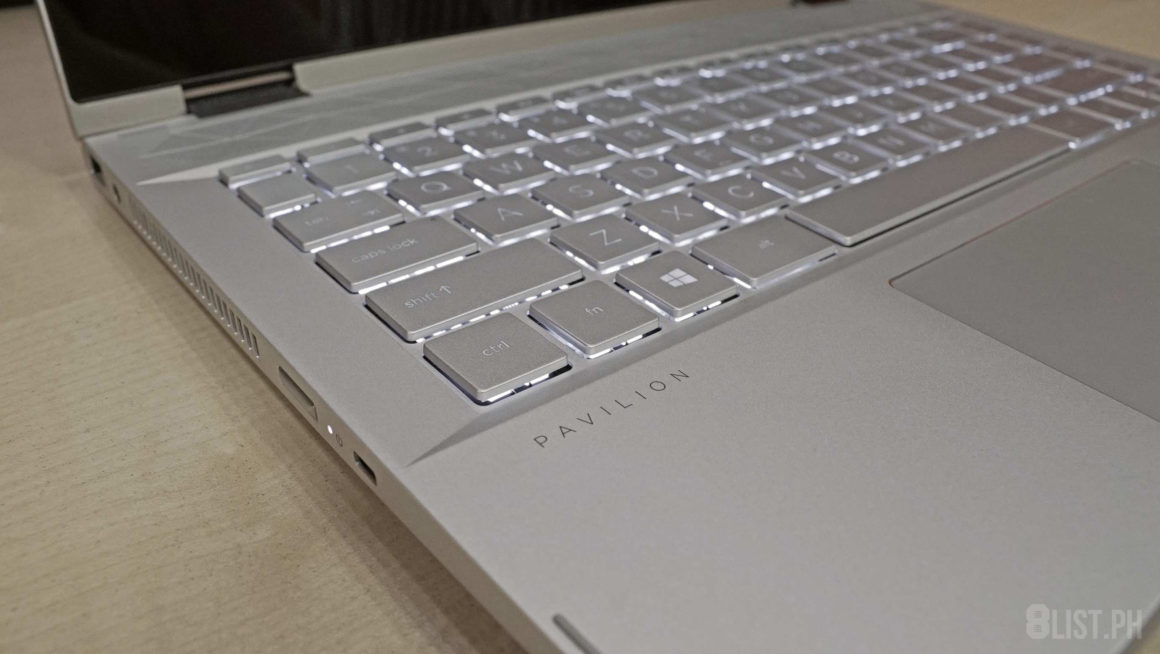 One of the things the excited me the most in using my HP Pavilion x360 is its keyboard backlit feature. Most of the laptops I've used in the past didn't have this so I had to resort to turning on lamps when I work in my room at night. Now I can work in any setting I prefer – even in dim rooms.
Creativity knows no leaps and bounds or even limits to a gadget. Using HP Pavilion x360 has made me realize that the right laptop can work wonders in your professional and even student life. Keep looking for things that inspire you to do what you're passionate about while helping you achieve your tasks and see results.
HP Pavilion x360 comes in Natural Silver, Silver Metal, Pale Gold, Gold Metal, and Sapphire Blue colors and in 14" and 15" sizes. Purchase yours now at HP stores nationwide or online at HP Philippines' official Lazada store!
For more information on HP Pavilion x360, check out HP Philippines' website.