8 Times We Didn't Deserve Keanu Reeves
May 24, 2019 &nbsp • &nbsp Kevin Christian L. Santos
Bill and Ted's Excellent Adventure. Point Break. Speed. The Matrix trilogy. John Wick.
Keanu Reeves has an impressive career under his belt. What makes us love him even more is the fact that he's an awesome human being. You've probably seen those sad Keanu memes and read stories of how nice Keanu Reeves is, considering the cards he has been dealt all his life. He's basically a human golden retriever. Kind, warm, gets along well with everyone but doesn't eat his own poop or lick his own balls.
Fellow all-around mellow fellow Fred Rogers once said, "When I was a boy and I would see scary things in the news, my mother would say to me, 'Look for the helpers. You will always find people who are helping.'" And that's what Keanu is, out here doing good in his own way.
The world is a terrible, terrible place. Heck, we're even reminded that thieves run our government. But even though life may be cruel, we get peace of mind knowing that people like Keanu are doing their part in making the world a better place. Here are just a few times when we didn't deserve him.
1. Keanu went out of his way to give a fan an autograph
In honor of John Wick 3 I have a Keanu Reeves story.

— James Dator (@James_Dator) May 17, 2019
Keanu came to the movie theater I worked at in Sydney in 2001. He was working on the Matrix series at the time. It's a quiet, Wednesday morning — almost nobody is seeing movies.

— James Dator (@James_Dator) May 17, 2019
I'm working the box office, bored as hell and suddenly this dude walks up in jeans, a leather jacket and a horse riding helmet. A full ass, weird equestrian looking helmet. It takes me a solid 30 seconds to ignore the helmet and realize it's Keanu Reeves

— James Dator (@James_Dator) May 17, 2019
He wants to buy a ticket for "From Hell," the Johnny Depp movie. I'm so fucking star struck I do what any sensible 16-year-old does and tell him I'd like to give him my employee discount. This means he needs to sign my sheet and therefore I have his autograph

— James Dator (@James_Dator) May 17, 2019
"I don't work here," Keanu says. Seemingly confused by my offer. I'm flustered and just charge him the normal price. Kicking myself after for not getting his autograph

— James Dator (@James_Dator) May 17, 2019
2 minutes later there's a knock on the door behind me that leads into the box office. I assume it's my manager. It's Keanu.

— James Dator (@James_Dator) May 17, 2019
"I realized you probably wanted my autograph," he says. "So I signed this." He hands me a receipt from the concessions stand that he signed on the back. He then casually throws an ice cream cone in the trash can and sees his movie

— James Dator (@James_Dator) May 17, 2019
I realize later that he bought an ice cream cone he didn't want, just to get receipt paper so he could scribble his autograph for a 16-year-old idiot.

— James Dator (@James_Dator) May 17, 2019
What a guy! That's a waste of ice cream though.
2. Keanu Reeves, wedding crasher
Best #Wedding Picture EVER!
Moray & Maura recently got hitched in New York and were #photobombed by a rather scruffy chap passing by.
We think Moray looks way better than #KeanuReeves in his stylish @slanjkilts Modern Inglis #tartan #kilt and Midnight Blue Crail kilt outfit!! pic.twitter.com/tL5vqG2DL7

— Slanj Kilts (@slanjkilts) August 22, 2018
Much like Bill Murray and Tom Hanks, Keanu Reeves also has a knack for crashing weddings. He showed up in a photo with newlyweds Jarrod Camara and Leslie Walker in California last year.


Image via: HuffPost
Speaking to the Huffington Post, the groom's brother Jordan Camara said "My brother went over and Keanu got right up and shook everyone's hands and then did that awesome pose for the picture. He was just as calm and cool as you would think he'd be and he was happy to take a picture with them. It was really just a couple minutes right before the wedding but it made the bride and groom super happy right before they tied the knot."
3. That time he hung out with fellow stranded passengers
https://www.instagram.com/p/BvezzRDBSQd/
Keanu Reeves was in a bit of a kerfuffle in March when his LA-bound plane was forced to make an emergency landing in Bakersfield, a town two hours away from Los Angeles. Instead of raising hell, Keanu made the most out of a bad luck and took the time to hang out with is fellow passengers, even explaining the situation to them.
#keanureeves stuck in Bakersfield and doing customer service😂😂😂
Thanks freebrianrea pic.twitter.com/tjsSlOZItv

— Lainey S. (@CircleK_Fans) March 24, 2019
That time when your flight out from #GDC almost crashes and you have to emergency land in a remote airport but at least Keanu Reeves is having as bad a day as you are. pic.twitter.com/XSPa1wlNuO

— Amir Blum [Unboxed] (@CheesyJedi) March 24, 2019
He can be heard saying "People who can unload the bags won't be here for three hours. The vans will be here in an hour so if you want to hit the road and deal with your bags later or deal with customer service and get it delivered later. Maybe."
Some passengers boarded the van with Keanu on their way to LAX. The van ride looked pretty fun, with the John Wick star entertaining passengers with some fun facts about Bakersfield and even played "Bakersfield sounds" from his phone.
4. He willingly takes pay cuts for the sake of projects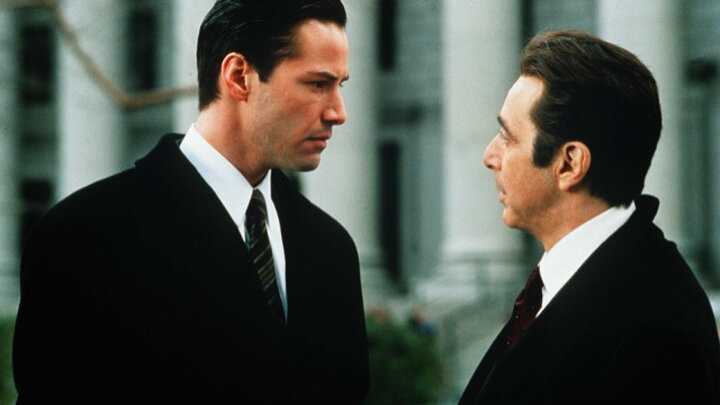 Image via: HuffPost
Keanu Reeves might be the most un-Hollywood actor there is. He doesn't let his fame or ego get in the way of his movies. He took a huge pay cut (millions of dollars) for Devil's Advocate so the project could afford Al Pacino. He also took a pay cut for The Replacements so they could bring in Gene Hackman.
Let's not forget the fact that he gave most of his earnings from The Matrix to the film's costume and special effects teams who he felt deserved it.
Speaking to Hollywood.com, Reeves said "Money doesn't mean anything to me. I've made a lot of money but I want to enjoy life and not stress myself building my bank account. I give lots away and live simply, mostly out of a suitcase in hotels. We all know that good health is much more important."
5. He made friends with strangers at a gas station and never forgot even during the height of fame


Image via: Giphy
Keanu did a Reddit AMA, and he shared a story that will warm your heart.
"For a long time in Los Angeles when I first moved there, when I was 20 years old, it was such a new world and so I saw some guys at a gas station once who had hockey equipment in their car, and I asked them what they were doing, and they said they were playing street hockey, so I asked them if I could play. So I became involved in a street hockey game that took place every weekend for over 10 years, every weekend, red versus black. We would take holidays off and sometimes summers, but the game was going on for over 10 years. That was cool to be a part of. It was a cool thing to have happen. Made some friends."
Now, he would become one of Hollywood's biggest stars in those 10 years. That didn't stop him from being a friend slash regular street hockey playing dude to the friends he made.
6. Fans share stories of how cool Keanu is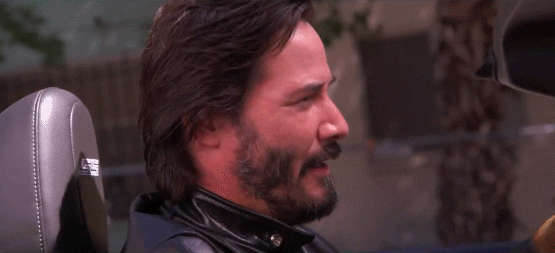 Image via: Giphy
Reddit is a gold mine for stories of how nice Keanu is. Though some are unverified, give it a read, it'll give you a case of the fuzzies. Some of our favorites include the time he gave a woman a ride because her car broke down:
"A friend of mine told me that she was once stranded on the side of a highway outside LA when her jalopy broke down. She had no cell phone (that was before most people had cell phones) and no way to call for help. Then a nice black porsche pulls over and as you can guess, it was Keanu. He tried to help her jump start the car and when it didn't work, he called AAA for her. When they towed her car, he offered her to drive her home, which she accepted. He drove about 50 miles out of his destination just to drive her home. She told me she hoped he would hit on her but he didn't, he was just a gentleman, dropped her at her house, gave her his phone number and told her to call him if she needed further help." — lovemyax
That time he'd regularly buy meals to people working on the set:
"Back in the late 90s and fresh out of college I got my first job as an assistant prop designer on the set of Chain Reaction (Keanu was a supporting actor with Morgan Freeman). EVERY DAY for the last few weeks of filming, Keanu treated the stage hands and "grunt workers" (including myself) by taking us out for free breakfast and lunch. He was genuinely a very nice guy to work with.
"Since then, I've worked on about 30 different sets and have never met an actor as generous and friendly as him. Most actors I've seen and worked with are total douches who always think they are better than us. Keanu on the other hand, at the very least, was socially approachable and definitely kindhearted.
"That was one example (that involved me directly), but (on the same set), I remember him going out of his way to give my friend a ride to the repair shop to pick up his car… I'll write more as I remember, but its been a while." — bo2dd2
Or that time he gave $20,000 to a set builder:
"A family friend builds movie sets, doesn't design, is one of the poor dudes that just builds. Anyways he worked on the set for the Matrix and Keanu heard about family trouble he was having and gave him a $20,000 Christmas bonus to help him out. He also was one of the only people on the set that genuinely wanted to know peoples names, would say hello and mean it, and would talk to people as they were his peers and not below him just because they were practically making nothing to build a set. I've never heard anyone say Keanu is douche, seems like the nicest person in Hollywood from a second hand experience." — kahi
7. He has a secret cancer foundation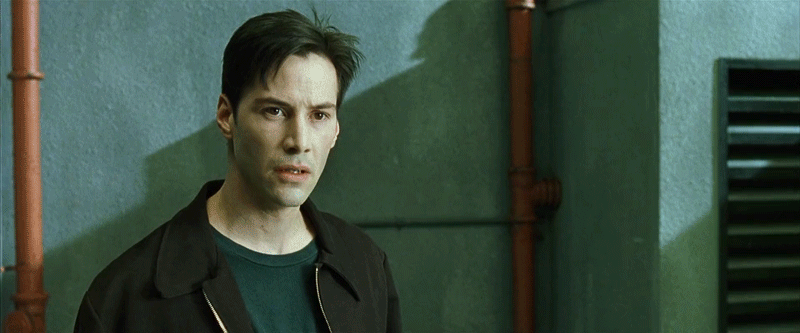 Image via: Giphy
Some people donate to charities to build their image and clout (ehem politicians ehem), while some do it simply for the sake of doing good. Keanu's the latter.
When his younger sister was diagnosed with cancer in 1991, Keanu acted as her primary caregiver. Speaking to Woman's Day in 1999, Kim said "Keanu helped me so much through my illness. When the pain got really bad, he would sit with me and hold my hand, and keep the 'bad man' from making me dance. He was supporting me and comforting me all the time, even when he was away." Kim has been in remission since 1999 but it did left a lasting impact on Keanu. He's been constantly donating to charitable causes, and even started his own cancer foundation in honor of his sister. He has refused to attach his name to the charity. Speaking to Ladies Home Journal, Keanu said "I have a private foundation that's been running for five or six years, and it helps aid a couple of children's hospitals and cancer research. I don't like to attach my name to it, I just let the foundation do what it does."
He's shown immense kindness to those in need. To him, it's no big deal.
8. When he gave us this gem
Stephen Colbert: "What do you think happens when we die, Keanu Reeves?"Keanu Reeves: "I know that the ones who love us will miss us." ❤️

Posted by Spotflik App on Thursday, May 16, 2019
No words needed.


Image via: Giphy
What's your favorite Keanu Reeves story? Sound off below!