Pat yourself on the shoulder, you survived another week. And what a week it was! To end this one with a bang, check out the weirdest things we've seen on our timelines.
Is Camille Prats part of Jamill?
You might have brushed on the drama YouTube content creators Jamill found themselves in earlier this week. Camille Trinidad and Jayzam Manabat's relationship hit a rough patch (read: cheating scandal) and the internet has put their two cents in the issue. But instead of supporting Trinidad, many took to social media to tag Camille Prats instead.
"Just to clarify something that started out as a joke/meme that I think lead to confusion, ibang Camille po iyon," the actress posted on Facebook. "Appreciate your kind messages guys but you got the wrong 'Camille'."
She might be referring to this meme below. This Camille already has a husband who is faithful to her, thank you very much.
Chillnuman pantry? Really?
We've seen
too many spinoffs
of the original Maginhawa community pantry but this is the first time it's something this bizarre. The intentions are nice but in the middle of a pandemic, it's borderline inappropriate. "People are literally starving and we as private individuals are trying to address VERY REAL AND VERY URGENT concerns," said one
viral post
on social media criticizing the chillnuman pantry.
Of course, we're not party poopers, go ahead and drop by if you want. Just know that unlike actual goods in community pantries (and lugaw), alcohol is not essential.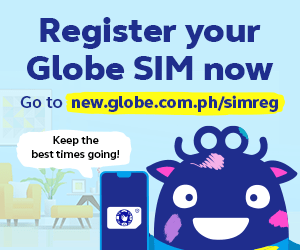 Father names his son after his favorite work department
Just how much free reign should you give dads when naming their kids? This Indonesian guy's wife certainly regretted letting him pick the name this time. He named his newborn son "Dinas Komunikasi Informatika Statistik" which directly translates to Department of Statistical Communication. Yep, his son is named in tribute to his favorite workplace. What do you think the kid's nickname will be?
It almost sounds like that one meme.

This Pinoy's name is unbelievable
Would you rather be named Department of Statistical Communication or have the longest name ever? This Pinoy has one of the craziest, longest names ever, with 40 names! He even said his passport name reached two pages and his birth certificate had an overlapping text. Jokes on his parents though, if they want to call him by his name they'd have to say all 40 of it.
Wait, this isn't a community pantry?
This guy saw a table laden with goods and went for it. Can't blame him since there are now more than 300 community pantries nationwide with almost the same contents as a normal sari-sari store.
Why did 'Satan' trend?
Did he really liken Patricia to Satan? P16B of the National Budget to this kind of logic. https://t.co/E4MRhmPRD1

— Karen Davila (@iamkarendavila) April 21, 2021
It's unusual to be called a demon after attempting to help the entire nation and succeeding. 'Satan' was in local trends this week and it's not because of Lil Nas X's Nike collab that contained drops of human blood. (That in itself was pretty disturbing TBH). The name trended after Lt. Gen. Antonio Parlade Jr. compared Ana Patricia Non's community pantry initiative to the devil.
"Isang tao lang, si Ana, si Patricia 'di ba? Same with Satan. Si Satan binigyan ng apple si Eve. Doon lang nagsimula 'yun, du'n lang nagsimula 'yun," said Parlade in an interview with One News.
I can't believe this comparison :

The community pantry organizer and Satan.

Everyone living in this country is doomed 🤭 https://t.co/0dpZ2pGjeM

— Tony Leachon MD (@DrTonyLeachon) April 21, 2021
He was questioning why so many community pantries popped up all of a sudden. Let's just say the entire thing had everyone collectively scratching their heads.
People pitch abuloy for Nueva Ecija man who is still alive
How would you feel if your neighbors started gathering money for your funeral while you're still alive? The family members of an ill man in Nueva Ecija felt insulted. The Fausto family found out their barangay official asked the neighborhood to gather abuloy for their father who was very much still alive and is just at the hospital for treatment.
In the barangay official's defense, someone informed him that the man passed away. The Municipal Local Government Operation Office urged the Fausto family to file a case against the official.
Is this a new Mogu Mogu flavor?
Who can resist an entire liter of Mogu Mogu just chilling in your refrigerator? This netizen found out the hard way that he should be smelling bottles before drinking. Instead of the sweet, Mogu Mogu lychee, it was actually pink vinegar. And instead of the chewy nata de coco, the floating stuff were bits of onion. Expectation vs. reality hit this guy hard.
Check us out on Facebook and Instagram and be the first to know about the latest news and coolest trends!