There's just so much good news this week of people banding together to help those in need. The community pantry movement has snowballed into hundreds of mini pantries across the country and Angel Locsin's is just the latest in a long line. Take a look inside the community pantry she put up for her birthday bash.
Angel is celebrating her birthday by giving back
View this post on Instagram
Just like Darna, Angel continues to find ways to help fellow Pinoys. The actress took to Instagram to announce her awesome way of celebrating her 36th birthday party (her second one in quarantine) — a community pantry! Angel's community pantry, like the hundreds before it, was inspired by Ana Patricia Non's Maginhawa community pantry.
"Bilang pagpupugay sa bayanihan ng mga Pilipino at sa mga nagtayo ng mga community pantries sa iba't ibang bahagi ng bansa natin, I decided to celebrate my birthday tomorrow by putting up a community pantry," she wrote on Instagram.
A community pantry or a grocery store?

The photos she uploaded were nothing short of amazing. Rows upon rows of milk, canned goods, coffee sachets, sugar, condiments, rubbing alcohol, and vitamins. There were even bags of rice and trays of eggs. Think of your local mini-grocery store giving everything away for free all in the name of helping those in need. That's exactly what the spirit of community pantry is all about.
Yay Wednesday! | The Internet is Having Too Much Fun With 'Community Pantry Sisters' Memes
Yay Wednesday! | The Internet is Having Too Much Fun With 'Community Pantry Sisters' Memes
Kyzia Maramara | Apr 21, 2021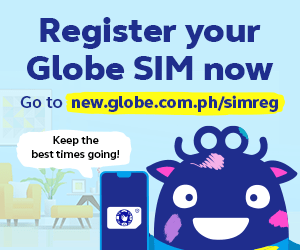 Nope, it's not a birthday party
Lol sana, though birthday pantry po ito, hindi po birthday party. wala ring pong cake at lobo na ipamimigay 😁

Paalala lang po: Lumabas lang kapag importante, pumila kapag kailangan :)

May covid pa rin po sa paligid kaya kailangan maging maingat 🙏🏻 https://t.co/AM0dkibIEh

— Angel Locsin (@143redangel) April 22, 2021
Angel's community pantry is located in Titanium Commercial Building, 36 Holy Spirit Drive, corner Don Matias St., Don Antonio Heights, Brgy. Holy Spirit, Quezon City.
If you're looking for birthday cakes and lechon, you won't find them there. Angel herself reminded everyone planning on dropping by to observe proper health protocols. We're still in the middle of a pandemic, folks so keep your distance.
Angel has a birthday twin
Coincidentally, Angel shares a birthday with
Vice President Leni Robredo
herself. The Veep is 56 years old today and she is celebrating hers in quarantine after being exposed to a security guard with COVID. VP Leni tested negative but health protocols are health protocols and, to be a good example, she plans to complete her quarantine.
The VP's supporters are celebrating her special day by distributing free lugaw to the people in line at the Maginhawa community pantry.
This isn't the first time Angel has helped out
Angel Locsin is the only one who is consistent about her philanthropic efforts ever since the pandemic started. Raised over 11M for hospital tents, pooled 6M from Shop & Share donations, and now, she's organizing a community grocery. Err, community pantry. We don't deserve Darna. pic.twitter.com/cHc9Ai1jl5

— Jim RN|PH (@JimGumboc) April 22, 2021
No, Angel isn't doing this for clout. She has been actively helping out fellow Pinoys since the start of this quarantine. Remember back in May when she raised funds for mass testing? She raised P11 million through her #UniTentWeStandCampaign which provided specialized tents for hospitals. Angel supports a lot of causes and works silently to help them. That's how you know she isn't doing these things for fame, she's doing it out of a genuine desire to help.
PSA: It's Nearly 2021 — Why Are People Still Body Shaming?
PSA: It's Nearly 2021 — Why Are People Still Body Shaming?
Meryl Medel | Nov 17, 2020
Netizens flood her with thanks and greetings
A living proof that we don't need to have superpowers to help. Happy Birthday to the Real Life Darna, Angel Locsin! @143redangel pic.twitter.com/UhzPxhl9PG

— Official Team Angel PH (@teamangelph) April 22, 2021
Asia's Hero of Philanthropy

Happy Birthday Darna Angel Locsin! pic.twitter.com/aKOLXeU2mo

— Official Team Angel PH (@teamangelph) April 22, 2021
SINASABI KO SA INYO IF YOU HAVE TO STAN ONLY ONE FILIPINO CELEBRITY, IT SHOULD BE ANGEL LOCSIN!! pic.twitter.com/tflXjrEr4j

— Kevin (@itskevmosby) April 22, 2021
Other celebrities were also giving back
View this post on Instagram
Gabbi Garcia also set up her own community pantry this week and it had boxes of free goods including free dirty ice cream. "This is to inspire everyone that despite the situation, we can all help each other in our own little way," she said on Instagram.
Although Erwan Heussaff didn't post about his own contribution, netizens still noticed it. He gave a monetary donation of $2000 (roughly P96,810) to the Maginhawa community pantry online fundraising.
while lorraine badoy, parlade, and the rest of ntf-elcac had countless accusations and red tagging…

the #CommunityPantryPH just raised $10,792 usd!!! i just need to mention this celeb guy who silently supported this cause. mabuhay ang mga organizers ng mga community pantries! pic.twitter.com/8R2YPfB5S5

— josh (@juswatiyan) April 21, 2021
Meanwhile, more community pantries crop up nationwide
It started with the Maginhawa community pantry but it won't end there. There are now dozens of community pantries that go beyond the basics. There's one in
Davao
for contraceptives and another one in Antipolo for refillable condiments. This movement of kindness knows no limits. Did you know a community in
Timor-Leste
was so inspired that they put up their own pantry? It's heartwarming to see so many people coming together and proving that bayanihan is stronger than any crisis.
Check us out on Facebook and Instagram and be the first to know about the latest news and coolest trends!