So good news, the dumpster fire that is 2017 is about to end. This whole year felt like getting your toe stubbed on a daily basis. Good riddance.
As we welcome 2018, let's take a look at some of the strange happenings closing the year. As if 2017 wasn't weird enough already.
1. The Lochness Ness Monster is apparently real and is currently on vacation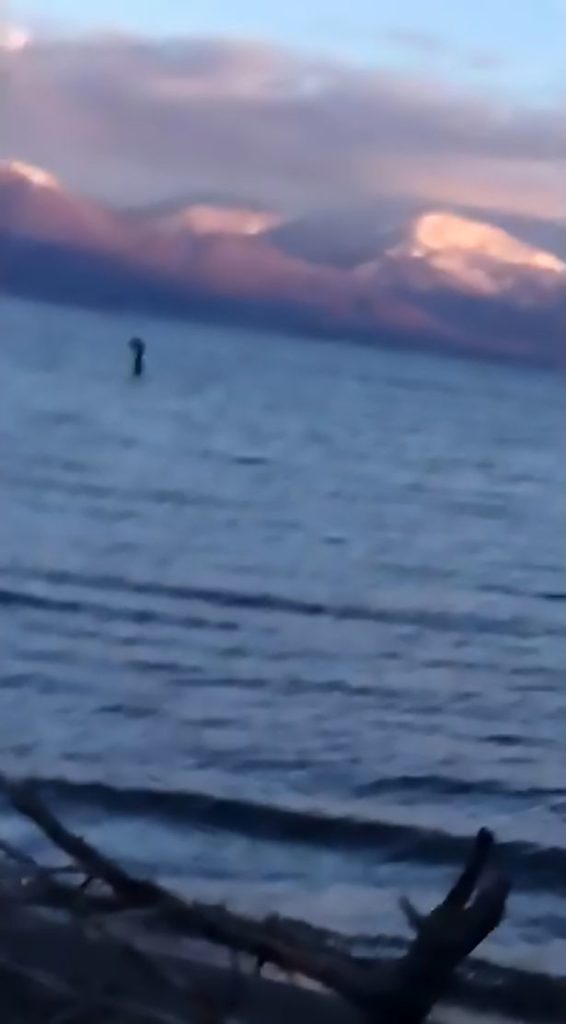 So apparently the Loch Ness Monster is totally a real thing. Only at this time of the year, it's left its home in Scotland and moved to Great Pespa Lake in Albania instead. Why? Because sea monsters need to go on vacation too.
Funny enough, a video from five years ago also showed the creature chilling in the lake. Must be a big fan of Albania.
While many locals believe in the existence of a sea monster dwelling in the lake, some residents just believe it to be a giant catfish.
2. Woman claims to hear God, turns out to have brain tumour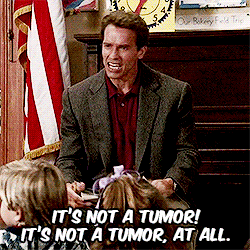 A woman from Switzerland claims that she could hear God speaking to her. It turns out she has a brain tumour.
When researchers at the University of Bern scanned her, an MRI machine discovered the tumour growing in her brain. Professor of Psychiatric Neuroscience Sebastian Walther said: "The tumour was located on a network that is vital for speech perception, so voices. That was responsible for religious feelings."
The woman started to experience serious religious feelings. She would even harm herself to be able to listen to the voices.
The tumour was found in the woman's thalamus, which caused her to be delusional and display signs of schizophrenia. Hence, the hallucinations and hearing disembowelled voices.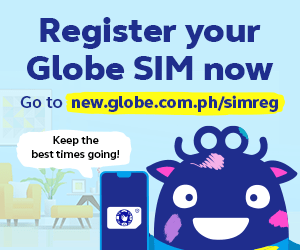 3. Woman rode motorcycle naked, got fingered on the street, and punches blind man because she's a trainwreck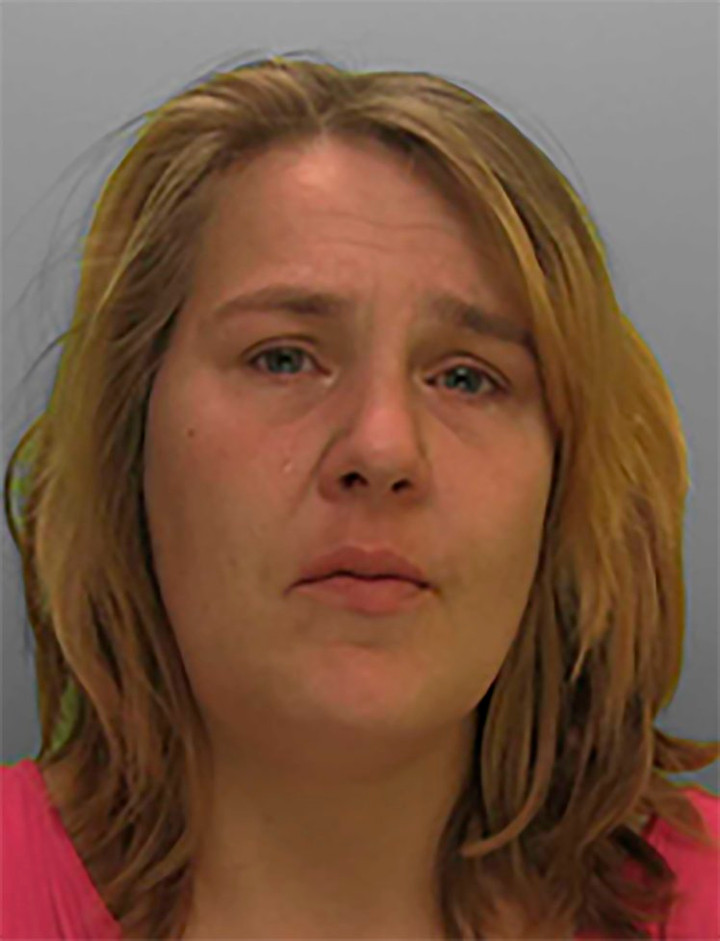 Over in England, 36-year old Natasha Claus got handed a 13-month jail term for riding a motorcycle naked through the streets of Woking, engaging in a sex act in public, and for punching a blind man.
Prosecutor John Upton said she was being fingered by a man in July 29 of this year. He also told the court that Ms. Claus had a habit of taking advantage of vulnerable men. She got into an argument with one of the said men and attacked him. Since the man was legally blind, he couldn't tell if Claus struck him with a hand or fist.
Her defense mentioned that Claus was addicted to inhaling butane, to which Judge Moss to tell her, "your life's a mess."
He adds, "You are a mess. Your life is a mess. I spoke to your son earlier and it is a testament to something in your son's life that he's never been to court and finds this whole situation awful."
She's basically 2017 as a person. A terrible, terrible person.
4. Box of horse manure addressed to US treasury secretary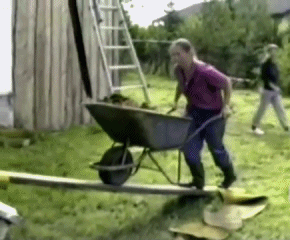 This season of giving, here's a perfectly shitty gift idea for our government officials.
A gift-wrapped box of horse manure was found near the home of US treasury secretary Steve Mnuchin. It even came with a card that said the box was from the "American people.
A Secret Service official said they were aware of the incident but declined to comment further.
5. Giant penis mural pops up in New York because reasons
In New York city a huge penis mural was erected (heh heh) on an apartment in the Lower East Side. However, it was painted over two days later after the building's landlord complained.
The painting was commissioned by local street art organization The New Allen and was made by Swedish artist Carolina Falkholt.
Speaking to The Guardian, Falkholt said her work was about "not feeling ashamed of your body and who you are as a sexual being". "I usually paint giant vaginas, pussies and cunts and since I had just finished one on the side of a five-storey building, I felt like a dick was needed. The wall space on Broome was a perfect fit for it. To paraphrase [the artist] Judith Bernstein, if a dick can go into a woman, it can go up on a wall," she added.
Reactions to the art piece was mixed, with some saying that it made them comfortable while others said it was amusing.
6. Man rigs door to electrocute pregnant wife because he's a douche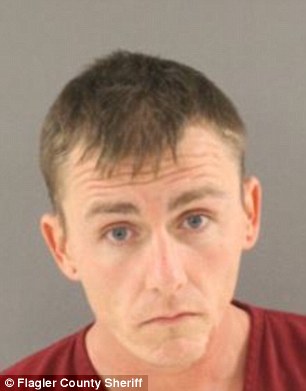 In douche of the week news, Michael Scott Wilson from Florida was arrested and is accused of rigging a door to electrocute his pregnant wife.
His father in law called police to do a security check on Wilson's home after the latter made some suspicious statements. When officers arrived, they found the door to be barricaded and its handle to have burn marks. When they kicked the door down, officers say there was a large spark and found a "booby trap." Heh heh booby.
Police believe that he attached electric devices on the door's handle. Investigators say that Wilson was planning that she uses her house key while holding the handle to electrocute her. Good thing his wife did no such thing and was left unharmed.
On a Facebook page apparently belonging to Wilson, he labels himself as "widowed." Now that's shocking news.
7. Man arrives home seven months after being cremated
44 year old Sakorn Sacheewa from Thailand walked back into his home unannounced after seven long months. The problem? He was supposedly dead and cremated, with his family even identifying the body.
Speaking to the Bangkok Post, Sacheewa's stepbrother, Charoen Lekdi said that police asked them to pick up Sakorn's body. They said he died of a digestive disease at a rented room. When the family looked at the body, it was swollen and unrecognizable and they noticed that the teeth were different. They say that Sacheewa has two front teeth missing. When they pointed this out to an official, they just urged the family to take the body home. The family then held funeral rites for the Sacheewa.
When Sacheewa arrived home, the family was shocked. They even kept touching him to make sure he wasn't a ghost. Sacheewa says he has been working on a fishing boat since January of last year, and that someone stole his identification card. He made the decision to return home after learning of his alleged death.
Which now begs the question, who the hell did they cremate?
8. Best friends of 60 years are actually brothers
Best friends of 60 years Alan Robinson and Walter Macfarlane recently learned they were actually brothers after a DNA test.
They were born 15 months apart in Hawaii and met in the sixth grade. Macfarlane never knew his father while Robinson was adopted.
To find out about their ancestry, Macfarlane went on a DNA-matching website. He found a match, someone with identical X chromosomes with the username Robi737. Funny enough, Robinson's nickname was Robi and flew 737s for Aloha Airlines.
It turned out that Robinson also used the same website to search for his roots. They later learned that they have the same birth mother.
"This is the best Christmas present I could ever imagine having," Robinson said.
The two have plans on traveling and spending retirement together.
No, we're not crying. It's just raining on our faces.
Are you happy 2017 is almost over? Tell us why on a length-wise piece of paper!