Hey gang! Good news: it's the weekend! Waking up and deciding if you REALLY need to go to work and instead fulfill your passion of being a professional dancer will have to wait until next week. The bad news: the comments section of any news article is still a cesspool. and there are obvious signs that the world is going to shit. On the other hand, there's still tons of weirdness to keep your mind occupied.
That said, let's take a breather and take a look at some of the weird news happening this week. Starting with…
1. Most-likely horny man steals sex doll from adult store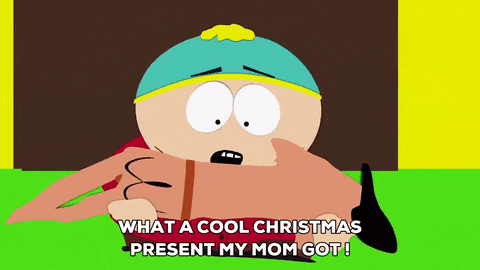 Over in Australia, police are on the hunt for a man who stole a sex doll valued at AUS $4,500 or roughly Php 171,000.
CCTV footage shows that the man charged through a security barrier with a fire extinguisher and bolt cutters. The man then disappears into the Sexyland adult store. Seconds later, he is found carrying Dorothy, a 5'5" sex doll.
Police have released pictures of the man and doll in question (see above) and urged anyone with any information about the incident to contact them.
That said, never underestimate a horny man. Being sex deprived can do crazy things to your brain. Talk about a HARDENED criminal? Right? Right? No? Moving on then…
Speaking of sex…
2. Woman breaks up with boyfriend, has sex with ghost
The best way to get over an ex? Meet someone new and sit on their face. Just kidding. You may want to try what this woman did though.
26-year old writer Sian Jameson decided to have a fresh start after leaving her long-term boyfriend by moving to Wales from North London. She moved into an 18th century fully furnished cottage in the countryside. Speaking to Metro, she said "The owner had even left books and paintings. One painting, in particular, caught my eye – it was above the mantelpiece in the main room and was of a handsome young man and dated 1820." She enjoyed the peace and quiet until something strange happened.
Months after moving, she woke up to find a "good-looking, dark-haired man" lying next to her. "As I faced the wall, I slowly realized I wasn't asleep and, suddenly I was frozen with fear. I felt a hand on my waist but the touch was strange – light and cool."
She soon realized it was the man in the painting.
Sian said: "We started to make love. He was very gentle and stroked my body tenderly. During the lovemaking, I sensed all kinds of things about him – his name (Robert) and he lived (over 100 years ago)."
She said the experience lasted an hour and they fell asleep in each other's arms. When she woke up, Robert was gone.
This brings a totally new definition to "ghosting." What a dick.
In more kinky ghost news…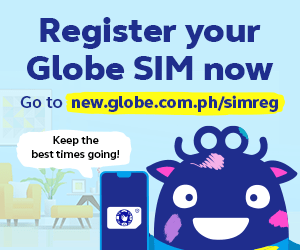 3. Woman claims to have had sex with 20 ghosts because of course she did
Robert probably left Sian for this ghost-stealing hoe.
27-year-old Amethyst Realm, if that's her real name, is a "spiritual guidance counselor" who claims to have had sex with 20 ghosts. Also, she also prefers them to men.
Appearing on the British show ITV This Morning, she claims to have had her first experience 12 years ago.
"It started as an energy, then became physical. There was pressure on my thighs and breath on my neck. I just always felt safe. I had sex with the ghost. You can feel it. It's difficult to explain. There was a weight and a weightlessness, a physical breath and stroking, and the energy as well."
She's also looking have some ghost babies. She says "I've done a bit of research into phantom pregnancies. There's a possibility that it is a ghost in you, but people don't know how to carry it to full term."
That said, don't do drugs.
4. Sex toy Christmas crackers are a thing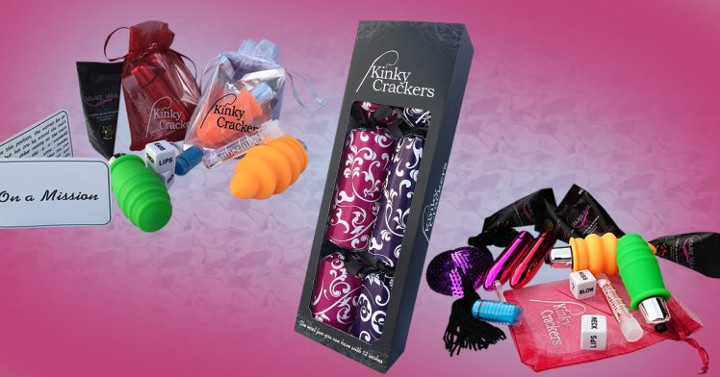 Looking for a gift para sa kaibigan mong malandi or sa tita na lagi ka na lang tinatanong kung kelan ka magkaka-asawa at anak e punyeta naka-ilang asawa na siya gago pala siya e. We've got the perfect gift for you!
Introducing Kinky Crackers, sex-themed crackers that come with a risqué surprise! Said surprises are kinky toys to use on your…things.
The High Roller crackers come with a set of rolling dice, vibrating tongue ring, and more. The Sensations crackers come with a bullet and cocktail-flavored massage oils because who wouldn't want to lick massage oils?
Shop now here. Make sure you label them properly. You wouldn't want your mom to get it by mistake. That's going to make Christmas reaaaaaally awkward.
5. Forget Hawaiian pizza. Candy cane pizza is the new monstrosity
'Tis the season…to be jolly, my dudes.

(An @TheRealAsswolf tribute, with an @DiGiornoPizza contribute) pic.twitter.com/xXrmG1ZkvU

— david sanchez (@gotham146) December 2, 2017
As a sign that we stray farther and farther away from the light every single day, a man decided to ruin a perfectly good, cheesy pizza by melting candy canes on it.
Captioning his abomination with "Tis the season…to be jolly, my dudes," his tweet caused some very violent reactions.
— laurits🎄 (@fetchpml) December 6, 2017
Y'all ruined my life pic.twitter.com/AMXXypgKf1

— Rhandeezus 💆🏾 (@brown__sugaaa) December 6, 2017
— chrimbles fowler (@Sir_Fowler) December 3, 2017
— Anna Scholl (@Scholl5Anna) December 6, 2017
People who like pineapple on pizza and people who actually have good taste must unite to combat this evil.
Christmas and more importantly, PIZZA is cancelled until you learn how to behave.
6. Care to try the Invisible Box challenge?
challenge accepted pic.twitter.com/QQ1JWbkXx0

— ariel (@arielo1220) December 2, 2017
If you thought planking was too easy, or if your dad told you to quit lying face down in a pool of your own tears and try to be more productive, you might want to try the Invisible Box Challenge.
But what is the Invisible Box Challenge? You have to touch an "invisible" box, and then make it seem as if you're stepping over this invisible box. Stepping on the invisible box while your other foot jumps over it sounds simple right?
Not exactly:
Good try @maggiemass14 pic.twitter.com/WdvQ7SsGz0

— Maley Moak (@MaleyMoak) December 3, 2017
Much older. Much heavier. Much shorter box. First try. Maybe not… terrible? Lol pic.twitter.com/XkfQRegZZS

— Will Presti (@WillPresti) December 3, 2017
A for effort 😂 pic.twitter.com/XY1zOEBWhC

— Cièlo Diaz (@heavendiaz23) December 3, 2017
Dude that shit ez pic.twitter.com/fNQT72O04b

— Francis (@feerancis) December 3, 2017
Challenge accepted pic.twitter.com/JdOKKdzhXB

— Holly (@HollyStier) December 3, 2017
Can you do it?
7. PNP Drug Enforcement Chief says they don't need body cameras since "God" is their body camera
PNP drug enforcement chief: No need for body cameras, we have God

Philippine National Police Drug Enforcement Chief Joseph Adnol says cops don't need body cameras because their 'camera is God.' FULL STORY: https://www.rappler.com/nation/190540-pnp-drug-enforcement-group-deg-body-cameras-god?utm_source=Facebook&utm_medium=social&utm_campaign=Inhouse_video&utm_campaign=nation

Posted by Rappler on Wednesday, December 6, 2017
Hoo boy.
After outrage over the deaths of Kian delos Santos and Carl Arnaiz, the option of strapping body cameras to police officers for the sake of transparency was brought up. Heck, it was even backed up by PNP chief Ronald Dela Rosa.
PNP Drug Enforcement Group Director Chief Superintendent Joseph Adnol, however, had a different tune.
Speaking to interviewers, he said, "For me, there really is no need for a body cam, our camera as policemen is God, 'yun ang pinaka-camera natin na tinitingnan tayo."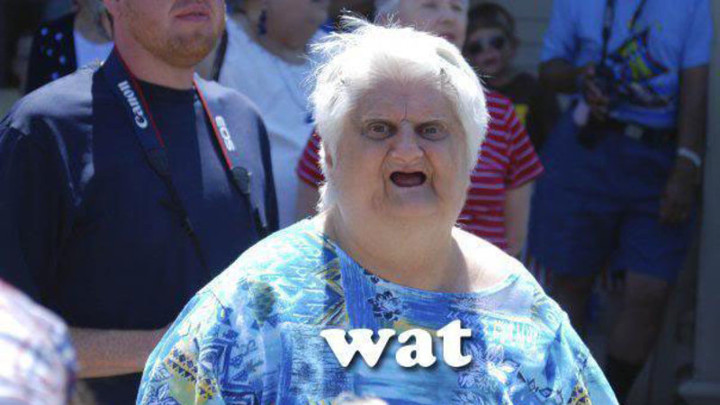 So I guess this means we have to request God for the footage for police operations? Or maybe we can ask God to testify in court for the alleged killings? The PNP Drug Enforcement Group Director Chief Superintendent, ladies and gentlemen.
8. Marlene Aguilar claims President Duterte is a reptilian because WAT
According to Marlene Aguilar, the real President Duterte is dead and has been a reptoid alien in disguise.
Where did she get proof of her claims? Why, her CIA contact and the reptoid aliens she was in contact with, of course! She's now challenging the alleged reptilian president to disprove her claims.
Words fail us. Read her Facebook post.
Is the weird life the real life? This country's making us want to drink.
What did we miss? Tell us below!