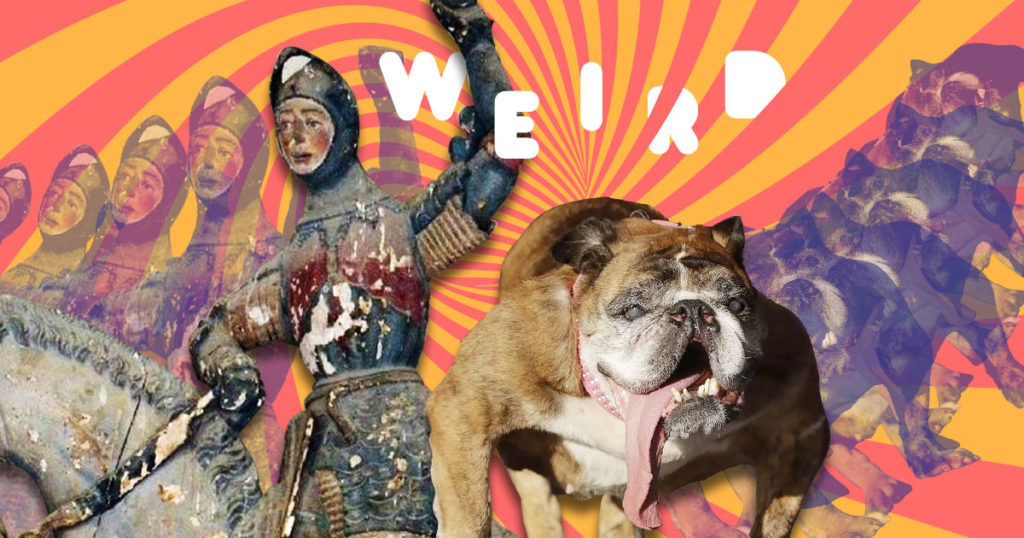 This Week in Weird News:
Who Says Dogs are UGLY?
By Desiree Pore

Ranking dogs based on their adorableness is okay, but ranking them because of their ugliness? Show us the person who initiated this ridiculous idea! Check out who won the 'World's Ugliest Dog' competition and more on this week's edition of "not this again?!"
Yup, There's Actually A Competition for the Ugliest Dog in the World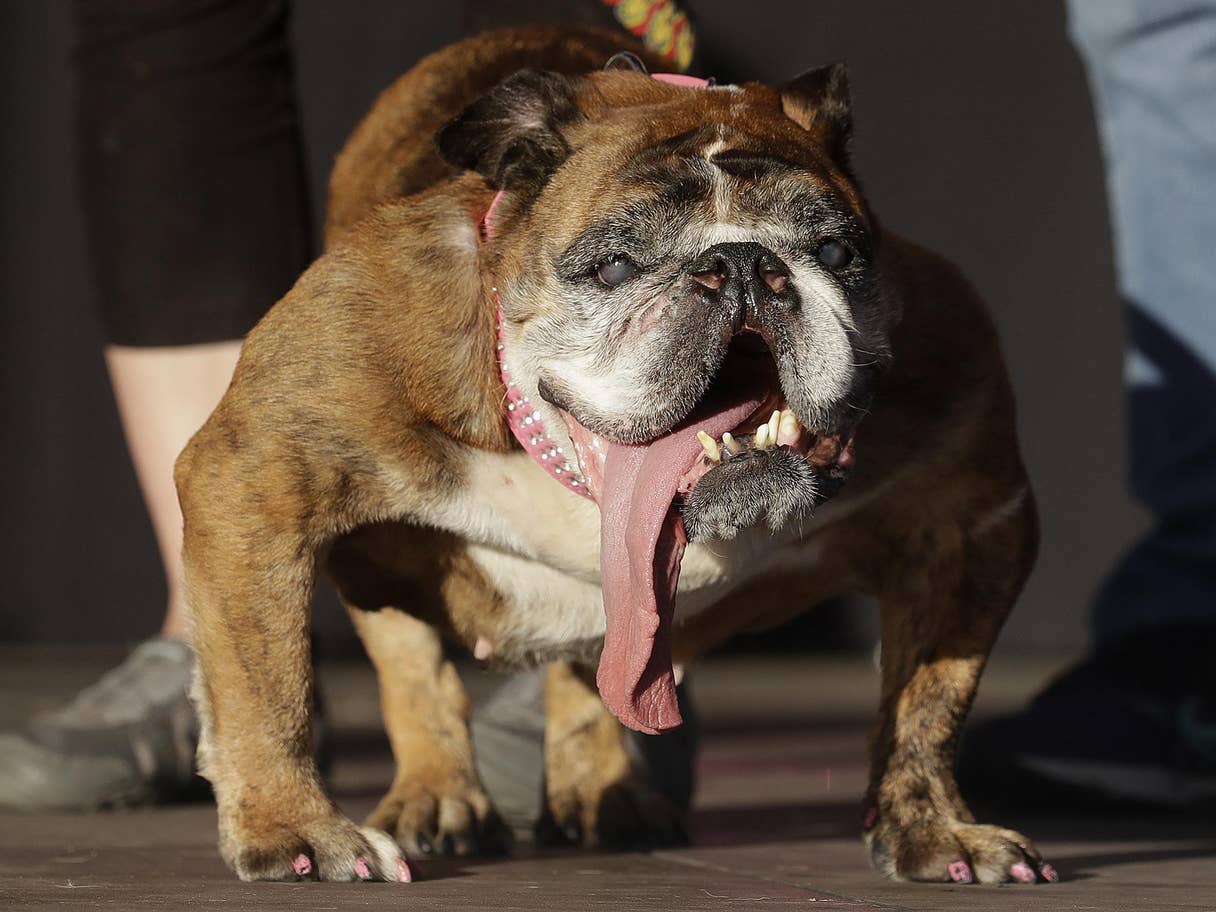 9-year old English bulldog Zsa Zsa was recently named as the 'World's Ugliest Dog' thanks to her noticeable features such as her long tongue that almost touches the ground and crooked teeth. Her owner, Megan Brainard, bagged a hefty $1, 500 sum for her win.
This Prankster Etched a Schlong That Can Be Seen From Space
There's another 'wonder of the world' that mankind can be (sorta) proud of: a penis was drawn in a dry lake bed by a prankster in Victoria, Australia. The dick is so big that several Google Maps users spotted it and left reviews.
A 16th Century Sculpture Was Restored, Only to End Up Looking Like A Grade School Artwork
Church sculptures are considered to be sacred and should be given the highest honor, but apparently the crafts teacher didn't get the memo: Spanish conservationists were angered when a 16th century wooden sculpture of a knight was left looking like a basic grade school artwork. We can say for sure that that person is now f-i-r-e-d.
A (Naked) Man Who Defied the "No man is an island" Saying Forced Back to Society
Masafumi Nagasaki, an 82-year old man who's been living the hermit life for 29 years, has been forced back into civilization. He arrived in the island of Sotobanari in 1989 and has since lived with only by himself.
He wasn't always naked though; a strong typhoon destroyed all of his belongings when he first got to the island, thus being naked ever since. Authorities evicted Nagasaki from the island because of his ailing body.