We're pretty lucky we get a good amount of sunshine for most of the year. We get that, plus a regular cycle of airfare and tour promos, and a host of exciting activities and destinations to explore. There aren't a lot of excuses to not take advantage of the outdoors. So, invite the gang and get planning! Tick these activities off your bucket list.
Ride an ATV in Rizal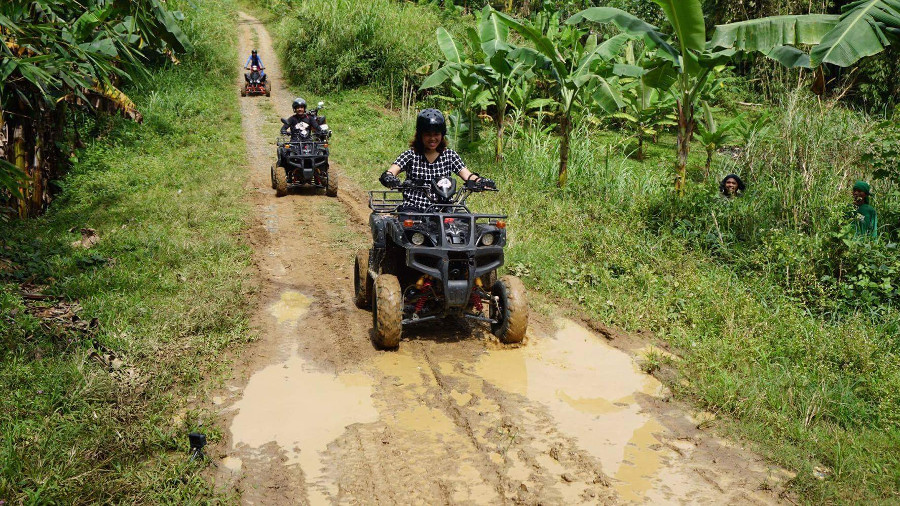 The province of Rizal is a paradise to nature dwellers and thrill seekers alike. If you're both, then you have to go try ATV adventure in Tanay ASAP.
Drive an all -terrain vehicle by yourself and pass through muddy trails, scenic forests and clean rivers. You can choose from their different trail packages starting from P1,500 per person, which includes a quick tutorial, plus guide assistants throughout your whole ride. This one will make you feel exhausted but the fun feeling of passing by local communities, rocky terrains and scenic bridges is an experience that's one for the books.
Try different water activities at Aqua Planet Water Park in Clark, Pampanga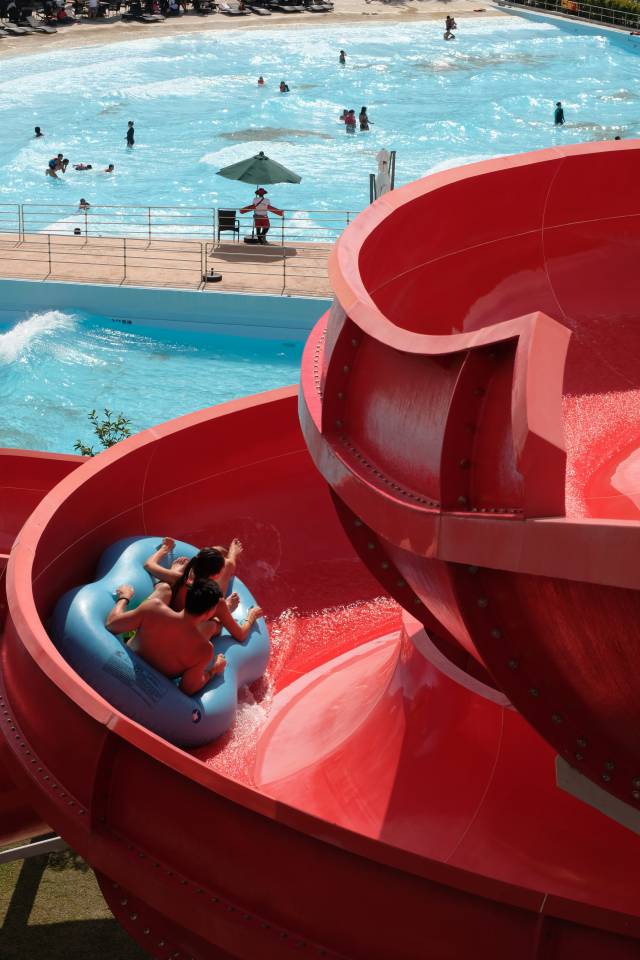 The hot season is here again, a great excuse to hit the beach! Water theme parks are making a comeback, and now's the best time to explore them. Located inside the Clark Freeport Zone in Pampanga, Aqua Planet is one of the biggest theme parks in Asia. You will need an energy boost to try out all the different water attractions, such as the wave pool, flow rider for the surfing enthusiasts, huge slides for the kids and kids-at-heart, and a lot more.
Go on a night hike at Masungi Georeserve, Rizal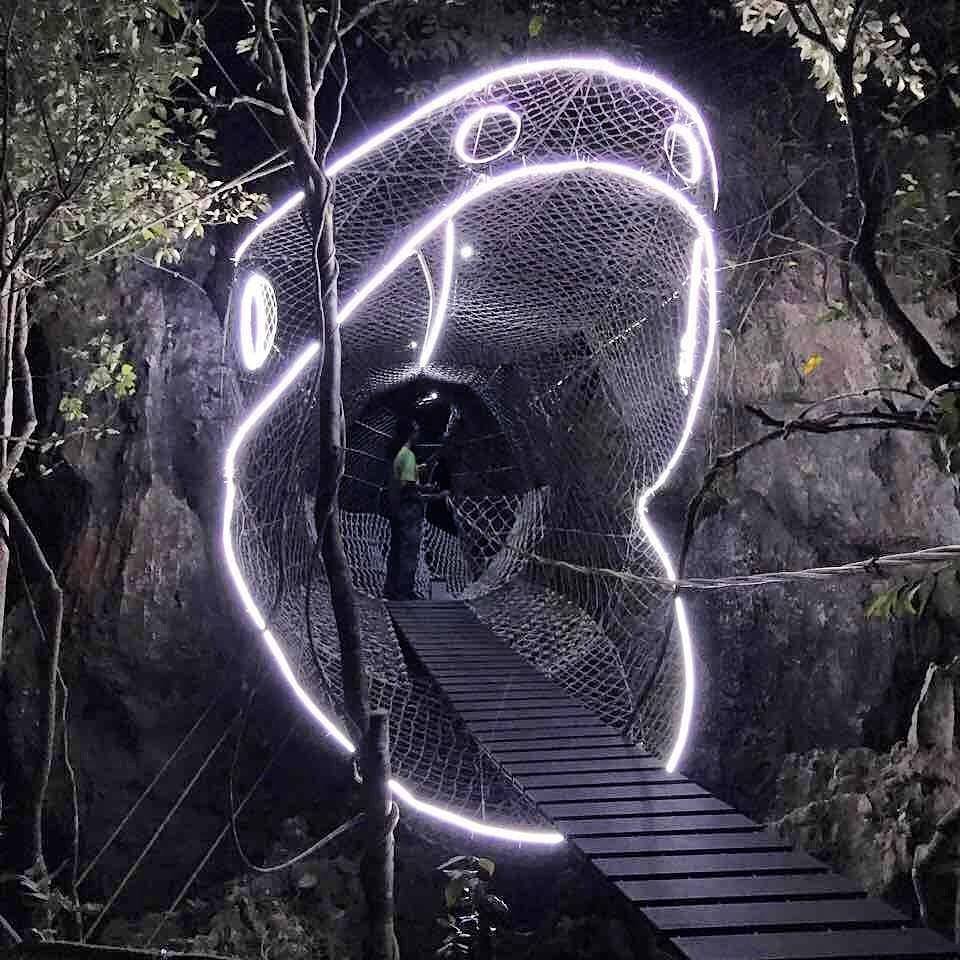 You're probably familiar with Masungi Georeserve, a conservation area nested inside the rainforests of Rizal. Their discovery trail that lets you go through caves, natural trails, and karst landscapes is an exciting outdoor experience that deserves a spot on your bucket list.
Do you know that you can also book for a night hike? It's highly recommended for regular and beginner hikers and watching the forest come alive at night is a sight to behold. Tip: stay focused and alert on the trails!
Experience city kart racing in Circuit, Makati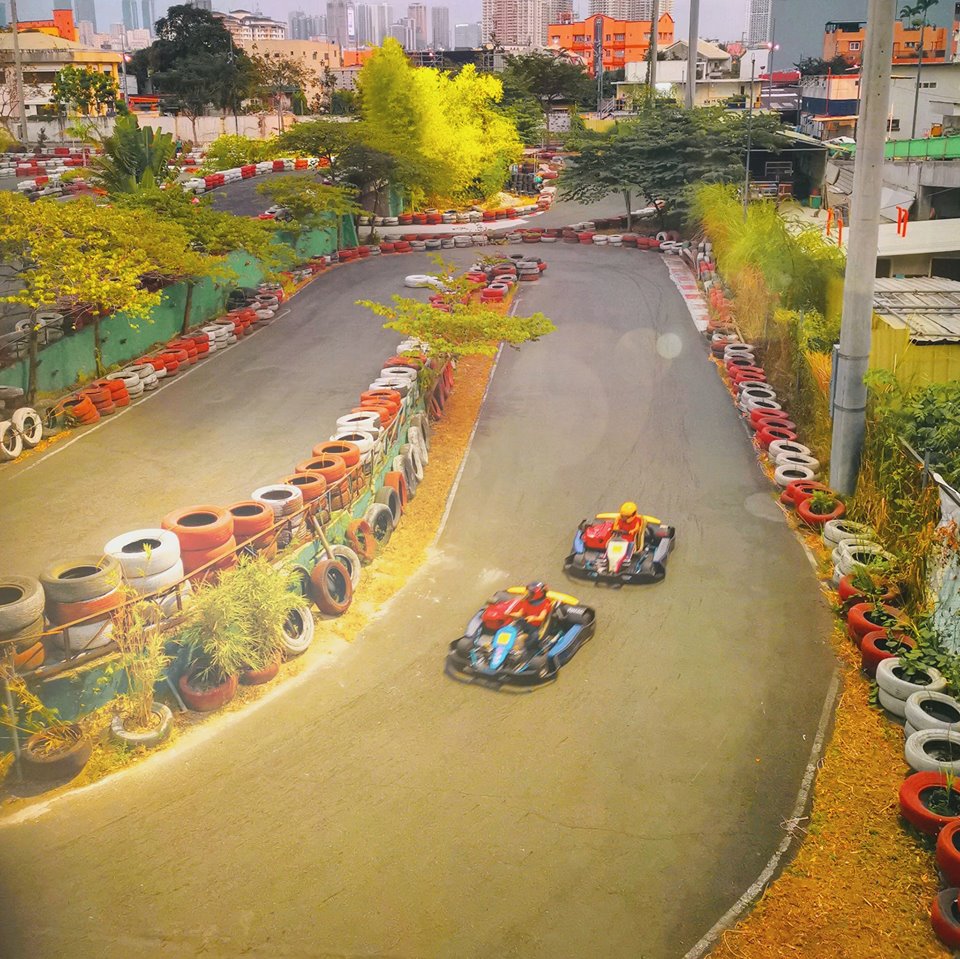 Remember riding those bumper cars you enjoyed as a kid? Now here's an adult version: go-karts! Invite your friends to go city kart racing at Circuit Makati, and drive through the 650-meter karting racetrack that utilizes a Formula 1 timing system. Yes, that means you get to drive like a real car racer here!
Go wakeboarding at Republ1c Wakepark in Nuvali, Laguna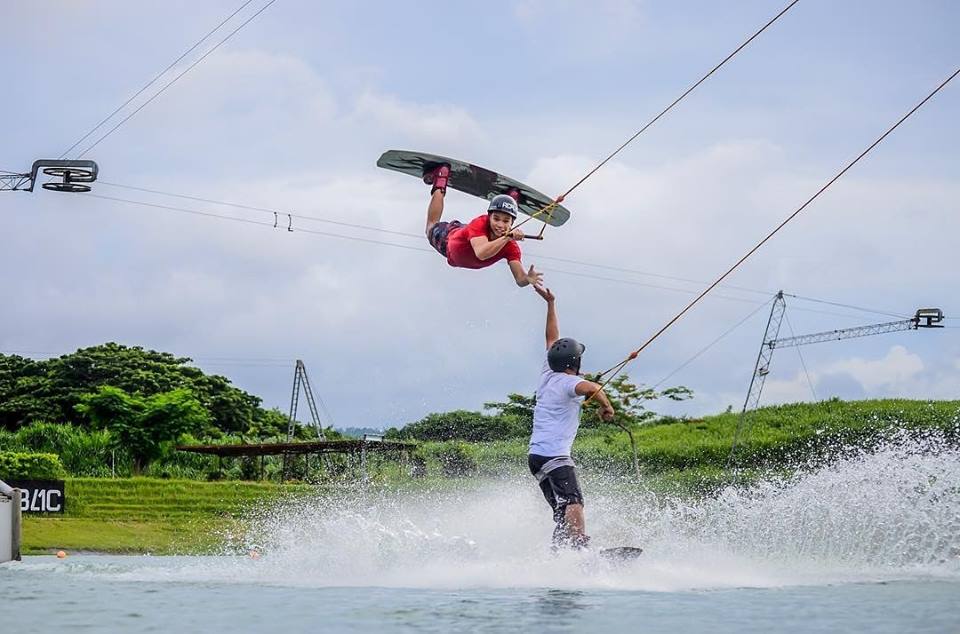 Here's another watersport to tick off your list: wakeboarding. This sport will require a lot of energy because you will be towed by a high -speed motorboat while gliding on the water. In Republic Waterpark in Nuvali though, a cable will assist you instead of a boat. Taking off is easier here since cables slowly accelerate, ideal for beginners. You will get exhausted, but who knows, you might enjoy it so much that you'll want to enroll in a class!
Try indoor cycling at The Bike Playground in Circulo Verde, Quezon City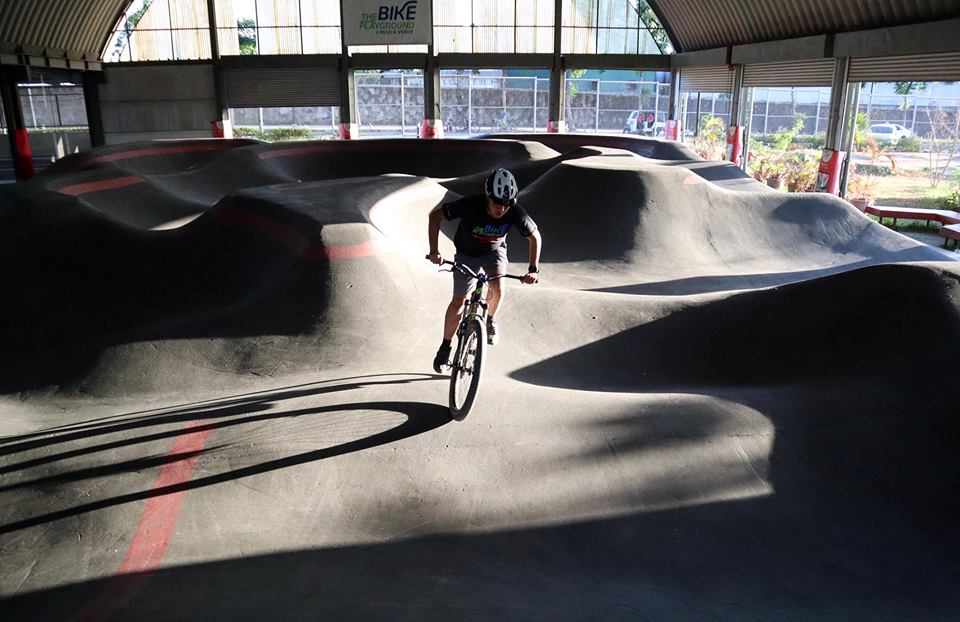 Cycling is a fun activity, but if you want to take it to another level with more challenging humps, then head to The Bike Playground in Circulo Verde.
It's the first indoor asphalt pump park in the country which gives you the same thrill as the biking trails in the mountains–probably even more physically and mentally challenging. The facility also has an outdoor track with uphill ramp and short tunnels to complete your biking experience. You can also hire an instructor to teach you some tricks and help you stay focused.
Go sandboarding in Paoay, Ilocos Norte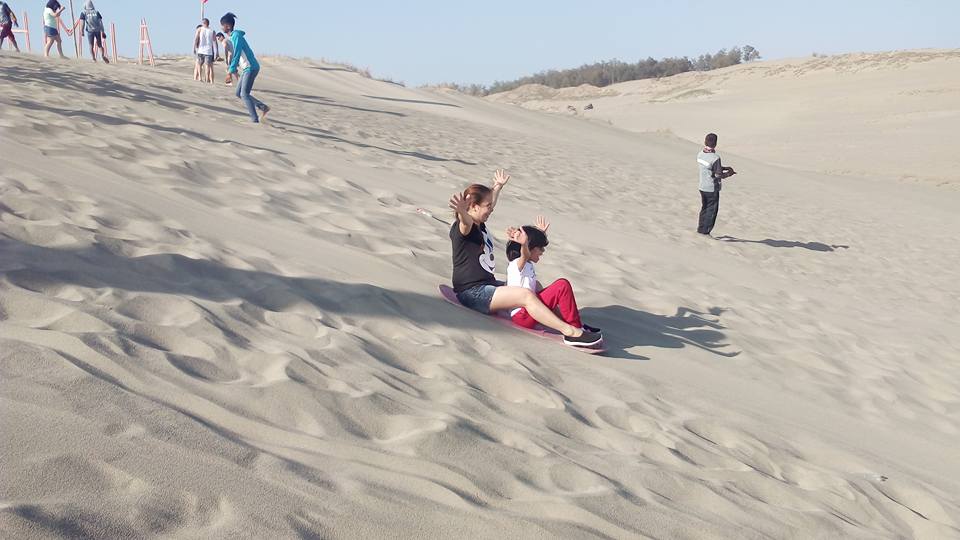 While snowboarding is an impossible sport in a tropical country like ours, sand boarding can be a great alternative. Invite your squad to a trip in the north and slide through the picturesque sand dunes of Ilocos Norte!
Sandboarding is generally safe, so you and your friends can experiment on different ways to ride the sand. Plus, the 4×4 and ATV ride are some of the most exciting parts of this trip. Don't forget to take lots of photos and drink vitamins to give you an energy boost!
Battle with the water rapids at Magdalena, Laguna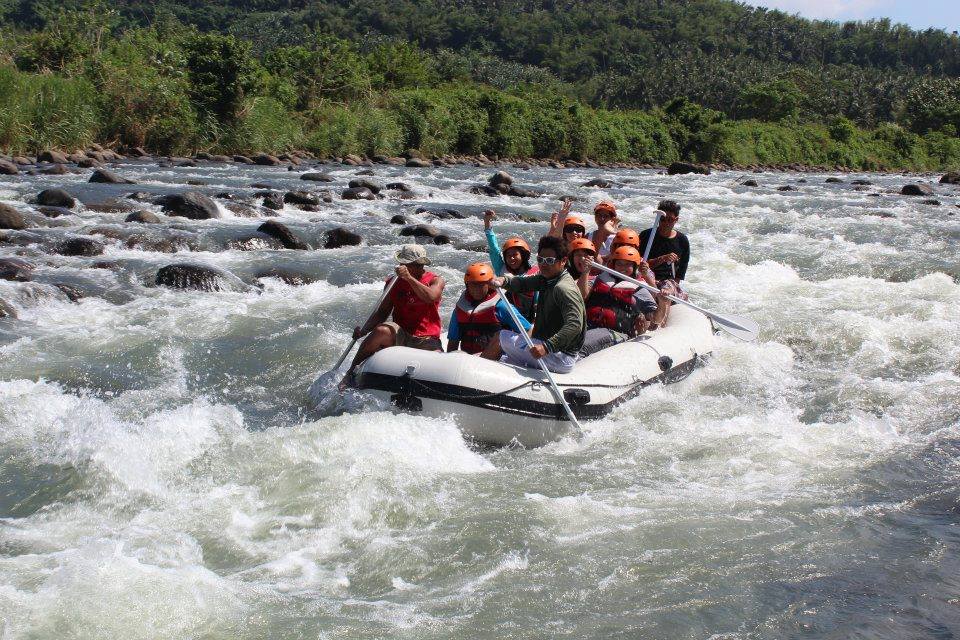 If your idea of an adrenaline activity involves going through rough waters, then river rafting may be for you. This heart-pumping activity will test your strength and mental sharpness, and even challenge your barkada's teamwork as you paddle across river rapids while riding on a raft.
The trick here is to stay focused while still having fun. Balanac River in Magdalena, Laguna is perfect for beginners. You can even go on a swim along Balanac dam! If you want more challenging rapids, you can also try the sport in Davao and Cagayan de Oro.
Conquer these travel challenges with Multivitamins and Minerals (Berocca Performance) on hand! Berocca's ingredients are delicious mix of vitamins and minerals to give you enough energy to help maintain your physical and mental performance on those big days. Take one when you're feeling tired, to fill up on Vitamin B and help give you the extra energy you need. Bring it with you on whatever adventure you choose to take this summer!
What's on your bucket list this year? Share them with us in the comments section below!
ASC Ref. Code: B181P081419B
L.PH.MKT.CC.08.2019.0599