Coca-Cola has ingrained its DNA in the Filipino culture to the point that celebrations aren't complete without a Coke bottle on the table. And we simply find it irresistible, whether it's a hot sunny day or an afternoon snack, an ice-cold Coca-Cola remains to be the most iconic drink that we all enjoy especially when it's with friends and family which truly reflects their slogan, "Hindi Kumplete Kung Walang Kasalo." Here are a couple of times when Coke made moments better.
8. The "AHH" Effect
There's only one way to describe the feeling of gulping a bottle of coke and that's no other than saying "AHH" impulsively.
7. Affective Christmas ads
.
Coca-Cola surely knows the right formula on how to make our hearts melt with its moving ads every Christmas.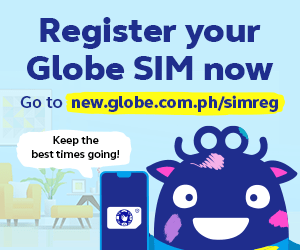 6. Running at the sari-sari store
Remember those times during a celebration when your mom realizes that there's no bottle of coke on the table yet, and tells you, "Anak, takbo ka naman sa sari-sari store para bumili ng coke!"
5. A hard day's work
There are just really those random days where you crave for coke after a long and stressful day, but a can of coke makes everything feel a little bit better after.
4. Coke collectibles
Those weeks where you summoned all the effort to collect its multi-colored can glasses—ahhh, how long has it been, six years?
3. The joy of sharing
Remember those moments where you spent quite some time searching for the Coke bottle with the name of your friends or crush?
2. The perfect combo
There's no better combination to Coke than a plate of Lucky Me's Pancit Canton, together they make life's moments much better.
1. The Filipino way
What's the best way to enjoy Coke? Buy it in a sari-sari store and tell manong or manang, "sa plastic na lang po." Ahh, the nostalgia.
How has Coca-Cola made your life better? Share your story below!