We're calling it: this year's Miss Universe will be one of the most "beautiful."
As a pageant fan myself, I have always been thrilled by watching our representatives in the Miss Universe pageant every year. But this year, it's more than that. And it has never been this exciting.
Here are the reasons why this year's Miss Universe will definitely be one for the books:
8. The Philippines is this year's host country
As a country full of pageant fanatics, it's a wonderful time to be alive! It's time to hold our "Proud to be Pinoy" banners up high and be proud not only of our candidate, but of our country itself.
7. Bretman Rock and Venus Raj will host the red carpet
If you don't know who Bretman Rock is, seriously honey, you are missing out. This Pinoy online personality from Hawaii will take over the red carpet of one of the biggest pageants in the world, and we can't wait to witness how he'd slay it. He will be joined by no other than Venus Raj, a major major crowd favorite when she represented the Philippines in the pageant last 2010. These Rock and Raj combo is something to look out for.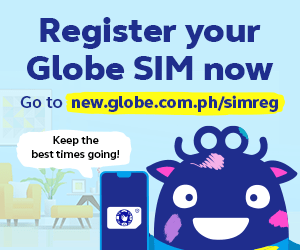 6. Miss Universe 1994 Sushmita Sen will be one of the judges
You read it right: one of the most famous Miss Universe titleholders will be one of the judges, and she's finally coming back to the Philippines after 23 years! Manila is a special place for Miss Universe 1994 titleholder Sushmita Sen, since this is where she was crowned. We can't wait for this classic queen to set her foot on the pageant stage again, this time as a judge.
5. Dayanara Torres will make a comeback to the country
Among all beauty queens, Miss Universe 1993 Dayanara Torres is undeniably one of the most loved by Filipinos. She did a lot of movie and TV projects in the country after her reign, and she treated the Philippines as her second home for four years. We surely missed this Puerto Rican beauty, so imagine our excitement when she announced her comeback as one of Manila Genesis talents this 2017. The date of her return hasn't been confirmed yet, but her constant hints on her Instagram page is making us stoked for the possibility of her gracing this year's pageant, especially now that it will be held in Manila. Oh, memories.
UPDATE: She's here!
4. Everyone can have a say on the winner thru voting via Miss U apps
Since WGE/IMG acquired the rights of Miss Universe from Donald Trump last 2015, the pageant has introduced a lot of changes, including the launch of official and partner apps for more audience engagement. For one, the Official Miss U app offers a lot of exclusive behind the scenes look of the pageant, as well as live shows and exclusive games. You can also vote for your favorite contestant thru this app. Download it here.
The pageant also partnered with VODI, a free messaging app, to be the official global fan vote sponsor of the competition. Voting details will be announced later this week, so download the app now and stay tuned for updates!
3. The pageant's format will be revamped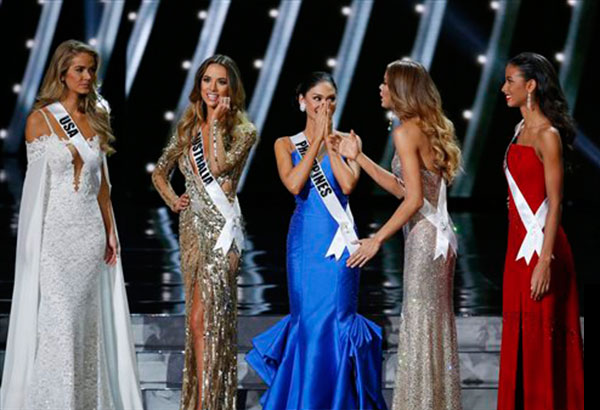 As announced on their official website, Miss Universe will follow a new format by starting with the top 12 pre-determined finalists, instead of the original top 15 for the first round. They will then move on to the swimsuit round. Nine contestants will be chosen from the twelve, based on the average scores of the judges and the fan votes—a criterion which was first implemented last year. Following the evening gown competition, six out of nine will be chosen based again from the combined scores of judges and fan votes.
These top six will then head to the Q & A portion, compared to the usual top five, and will leave only three contenders for the final round. In the Final Look, judges and home viewers will determine the winner by ranking them based on their overall performance.
2. Major TV networks will converge to bring us "the Universe"
While Solar Entertainment Corporation is the official media partner of the pageant, you can also watch the live telecast of the coronation night on ABS-CBN, GMA and TV5 at 8 a.m. of January 30, Monday. A primetime replay will also be shown on ETC at 8 p.m. The preliminary competitions—the swimsuit and long gown—will air on TV5 this coming January 27 and 29, respectively.
Meanwhile, the replay of the coronation night will be aired on ABS-CBN and GMA on February 5.
1. Miss Universe 2015 Pia Wurtzbach will have her final walk in her home country
More than being a coup for the Philippines, Wurtzbach's reign as Miss Universe exemplifies the fruit of  hard work and a dream come true. Her final walk on the 30th will bring so much inspiration to people: seeing this queen conclude her reign in the place where all her dreams began.  Not only will it be an extra special day for us Filipinos, it will be, for sure, an emotional day for our queen, Pia Wurtzbach.
What makes you excited for this year's Miss Universe? Tell us below!