It's still technically the month of love. You may have spent Valentine's Day groaning "When kaya?" at every bouquet-filled social media post on your timeline, or perhaps you were one of the lucky ones being taken on a dinner date, but no couple is more "Sana all!"-worthy than Spider-Man stars Tom Holland and Zendaya!
This best friends-turned-couple first met on the set of Spider-Man: Homecoming way back in 2016. Their on-screen chemistry immediately sparked dating rumors, but the pair finally got together and confirmed their romance after they were spotted sharing a kiss in the summer of 2021. As the couple went public with their reel-to-real romance, they also shared a bunch of cute moments together making our #TomDaya hearts happy. Here is the sweet roundup of our favorite Tom Holland and Zendaya moments just in case you wanna test your *~kilig~* meter today. 
When they called each other "my MJ" and "my Spider-Man"

It's a tradition for Tom and Zendaya to share Instagram birthday posts for each other. The two never missed a birthday and it later became a proof of how their relationship has grown over the years. From calling her "mate" to "my MJ", Tom is proud to show the world that their on-screen chemistry is much more swoon-worthy behind the cameras!
Zendaya expressed how proud she is of Tom's success in his Spider-Man trilogy. Along with that, a euphoria seemed to engulf the TomDaya stans when she wrote "my Spider-Man" in her Instagram caption. Honestly, these two will literally kill us all with their cuteness!
Whenever Tom flexes Zendaya on Instagram
View this post on Instagram
Tom has shown off several pictures of Zendaya before, but after the couple made things official, the succeeding posts about Zendaya hit different now. Most recently, he posted a photo of Zendaya on the Dune red carpet (see above), and also congratulated her for winning the CFDA Fashion Icon Award in November. What a supportive partner! Naol.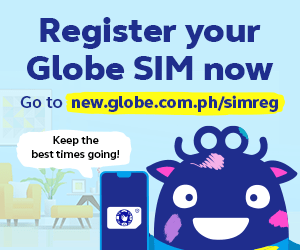 When Tom swooned over Zendaya's beauty
"There she is, looking beautiful, might I add. As ever," Tom told the reporter at the London premiere of Spider-Man: No Way Home. The way he talks about Zendaya is so sweet. We are in tears!
When Tom paused the interview to watch Zendaya's arrival
I mean, the whole world would stop for Zendaya. She's just THAT girl. We really couldn't blame Tom for stopping mid-interview to watch her arrival. He's literally her biggest fan!
When Zendaya wrapped her hand on Tom's waist while out and about in London
The cute gesture sent stan Twitter into a frenzy. Check out this Twitter thread that pretty much sums up all our feelings: 
zendayas hand on his waist pic.twitter.com/LgA1KrHLBK

— d (@notkingdeficit) January 24, 2022
Jacob Batalon being a third wheel to Tom and Zendaya in every interview
We can't say that we expect otherwise, but there's no other possible explanation for this. Treat yourself to a marathon of Spider-Man interviews then you'll understand. 
Zendaya calling Tom "sweetheart" and "idiot" in a matter of seconds
We've witnessed how these two can't stop making each other laugh whenever they are together. During a Buzzfeed guesting with Jacob Batalon, Tom accidentally said "Buzzqueed Fizzes" instead of "Buzzfeed Quizzes" and it sent the trio into a fit of laughter. Zendaya leaned on Tom and muttered "Oh, sweetheart." Much to our amusement, she later called him an idiot for being so chaotic.
When they watched matching jerseys with each other's names
DON'T TELL US TO BREATHE pic.twitter.com/jWY2dzhCvg

— hourly tomdaya (@tomdayahourly) February 18, 2022

Yup, this world is TomDaya's romcom, and we're all just living in it.
Dudes questioning his whole life pic.twitter.com/Bp5AYYI6K7

— Jupiter (@FluidAsWoter) February 18, 2022

Same feels.
Follow us on Facebook, Twitter, Instagram, Tiktok, and YouTube for the l8est entertaining, useful, and informative lists!