When you think of JRPGs, the first things that come to mind are the huge titles like Final Fantasy, Dragon Quest, Persona, and Kingdom Hearts. But there's more to the JRPG world than these big franchises, and there are relatively good ones that get vastly overlooked. If you're a big fan of JRPGs, then you should definitely check out these titles.
1. Odin Sphere: Leifthrasir

Available on: PlayStation 4, PlayStation Vita
One thing about this Atlus/Vanillaware game is that it's the overhauled version of the original Odin Sphere on the PS2. They've heavily improved the gameplay by making it smoother, less clunky, and varied. The entire setting is unique because it focuses on Norse mythology but with a Japanese take. Another plus (I guess) in this game is that it also includes the original game. Getting a physical copy may be difficult, but that's why digital copies exist.
2. Actraiser Renaissance

Available on: Switch, PlayStation 4, PC, Android
This 90s Enix (now Square Enix) SNES game may not be a pure action RPG, but it integrates several genres like city building (although not as in-depth) and platforming, making the gameplay a unique experience. While the original game's classic style was already great, the remake adds new story elements, a tower defense part, and it's more streamlined and relatively easier to play compared to the original version. Downside? The graphics aren't that great, but it's fun and addictive.
If You Didn't Play These '00s Video Games as a Kid, Did You Even Have a Childhood?
If You Didn't Play These '00s Video Games as a Kid, Did You Even Have a Childhood?
Kyzia Maramara | May 22, 2020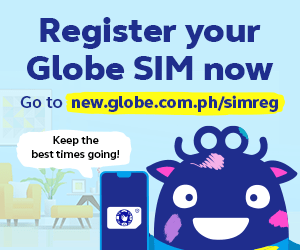 3. Radiant Historia: Perfect Chronology

Available on: Nintendo 3DS
This Atlus game was originally released for the Nintendo DS and was ported to the 3DS with added content and new character art. This version adds a new storyline which is considered to be another true ending. The great thing about this game is the ability to time hop to different dimensions and times and correct history. The best aspect of this game is the story; it almost feels like Chrono Trigger, but its storyline is more towards politics and war.
The gameplay is basically turn-based, but you can "push" or "pull" your enemies to take advantage of multiple attacks. If you still have a 3DS, better grab this game soon since the eShop will be shutting down in 2023 and the physical copies are pretty expensive. The only downside with this game is that the 3DS version is pretty grindy when it comes to obtaining money and you may have to buy the DLC.
4. SaGa Frontier

Available on: PS4, Switch, PC, iOS, and Android
Developed by Squaresoft (now Square Enix), SaGa was a popular series in Japan back in the 90s, but it remained relatively niche everywhere else. The original series basically spun off from Final Fantasy II, retaining the level scaling (meaning enemies grow stronger with you) feature and lack of levels. The series is notoriously difficult (especially Romancing SaGa 2 and SaGa: Scarlet Grace) and there are dead ends (bad leveling).
Originally for the PlayStation, SaGa Frontier's scaling isn't as intense, and it's the easiest in the series as there are overpowered skills in this game. It plays like a turn-based RPG, but you learn the skills randomly by using various attacks. If you enjoyed the aesthetic of Final Fantasy VII, then you'll definitely like the look of this game.
5. Arc the Lad: Twilight of the Spirits

Available on: PlayStation 4
This strategy RPG is surprisingly fun. Even if you're not a fan of strategy RPGs, you should definitely take a look at this game. It's not your traditional strategy game but rather it plays like a hybrid turn-based game. Compared to traditional strategy RPGs, you can grind here and regular encounters are usually faster than your traditional strategy battle. You can grab this PS2 classic on the PlayStation Network.
6. Xanadu Next
Available on: PC
From the creators of Legend of Heroes and Ys, this niche-r series is also part of the Legend of Heroes sublineage. This Falcom game is probably the closest to a Japanese take on Diablo. The game can get a bit difficult and the graphics might be a bit old but it's definitely fun and interesting, not to mention it isn't that long (15 hours). You can grab this game via Steam.
7. Crimson Shroud

Available on: Nintendo 3DS
Another interesting RPG, Crimson Shroud is a Japanese take on D&D. Although short (less than 10 hours), this Level-5 game is unique because it plays like a pen and paper RPG where your game is determined by dice rolls. There are relatively no moving cutscenes, so the story is told via still shots. If you loved Final Fantasy XII, Vagrant Story, Final Fantasy Tactics, or basically the Ivalice concept, then you should definitely check out Crimson Shroud because it's made by the same guy who made those games (Yasumi Matsuno). Grab it for the 3DS before the eShop shuts down in 2023.
8. Earthbound

Available on: Nintendo Switch, Nintendo 3DS
If you've played Undertale and have been following Toby Fox, then you might have heard of this game, as Fox took a lot of inspiration from it. This turn-based game is set in a '90s Americana setting with a lot of oddities, so it doesn't look like your typical Japanese RPG. The cute graphics and the quirky humor are what made this game a niche favorite and to this day has a lot of fans. You can grab this game via Nintendo Switch Online through the SNES application.
Which of these underrated Japanese RPGs are you going to try playing next?