Ah, the Internet. Such a conflicting place to be. One minute you're scrolling through your timeline filled with bardagulan on politics and showbiz and the next everyone's laughing at the same thing. The latest inside joke? Toni Gonzaga's rendition of Sia's "Titanium" she sang at a BBM-Sara campaign rally. Previously, she sang Katy Perry's "Roar" but that's an inside joke for another time. Netizens noticed that Gonzaga always seemed to call on the crowd to sing "sabay sabay" with her during the highest parts of the song. Thus, a meme was born.
Singer-actress Toni Gonzaga sings "Titanium" at the campaign rally of Marcos-Duterte tandem @PTVph pic.twitter.com/Cweht7z6wF

— Daniel Manalastas ⎊ (@DA_Manalastas) March 11, 2022
She is titanium.
Here are the funniest sabay sabay memes we saw on our timelines:
The (un)official score
When did the lyrics change?
Learning chemistry

Educational naman pala.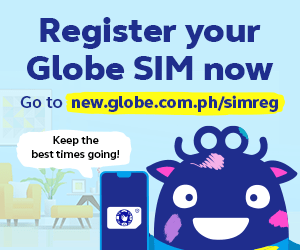 Daming gagawin!
We do not claim this energy.
Daming prob5!
problema ko parang titanium

sabay sabay

— vico blanco (@vicentejian) March 17, 2022
Sana yung pasok ng pera ko parang titanium rin. #SabaySabay
This reenactment that seemed too real
HAHAHAHAHAHAHAHAHAHAHHA SABAY SABAY!! pic.twitter.com/7yJYJYgUiQ

— JM  (@jmblrmn) March 13, 2022
AC Soriano's reenactment almost looks like the real thing. 
The Gen Zfied lyrics
I'm talking loud 📢 not saying much 🤐catherine ano ba? 😤❓❓ I'm bulletproof 🔫🦺 nothing 🙅‍♀️to ✌️lose fire away🔥 fire away 🔥 Ricochet 🎯 you take your aim 🔫fire away 💥 fire away 💥 you shoot 🏹me down 👇 but I won't fall 😪I am ti— ⛓️SABAY SABAY 🙌🙋‍♀️🙋‍♀️🙋‍♀️🙌🙌

— chingu brainrot posting (@chingoals) March 15, 2022
I mean, if you didn't understand the lyrics, here it is.
Normalize sabay sabay
normalize saying "sabay-sabay" when/instead of reaching high-notes

— . (@sntnaevis) March 15, 2022
When you pretend to have a concert in the shower, you know what to do.
Cannot unhear
at this point, singing titanium without the ''sabay sabay'' part feels wrong

— pola (@fluckycheeto) March 17, 2022
Sing it with me! "I am titani– SABAY SABAY!"
how to listen to titanium without hearing 'sabay sabay'😭

— juliebee (@jlnneee) March 16, 2022
Gonna remove this from my playlist now. 
What do you think of Toni Gonzaga singing "Titanium"?
Check us out on Facebook, Instagram, Twitter, TikTok and YouTube, to be the first to know about the latest news and coolest trends!