We can only dream of traveling right now as travel restrictions continue to be observed. Even the International Air Transport Association (IATA) has predicted that international travel might not be back to normal until 2023. But that doesn't mean we can't see the world anymore; we can still do that virtually, at least. As we continue to stay indoors, check these travel documentaries and series on Netflix and you might pick up places to visit when traveling is safe again:
Expedition Happiness
Expedition Happiness is a 2017 documentary about a couple who takes on an epic road trip with their dog. Musician Mogli and her filmmaker boyfriend Felix Starck refurbished an old school bus into an old trailer and traveled across North America. Two free spirits, a dog, and the desire to discover something more.
Tales by Light
If you love photography then you would enjoy this series. Get a glimpse of the art and minds of some of the world's best photographers as they capture the world through their lenses. Each 30-minute episode shares stories behind capturing powerful images.
These 2020 Memes Perfectly Capture How the Year Took a Wrong Turn
These 2020 Memes Perfectly Capture How the Year Took a Wrong Turn
Ina Louise Manto | May 26, 2020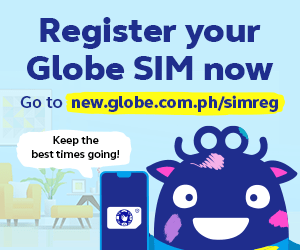 Paul Hollywood's Big Continental Road Trip
Paul Hollywood is a The Great British Bake Off judge and race car driver. In this series, he takes an adventure across Europe where he discovers what makes each special through cars. As a classic car enthusiast, Hollywood explores each country through classic cars. He is joined by guests who share their expertise in cars, car manufacturing, and the like.
Dark Tourist
Traveling often includes visiting the best places each location has to offer. However, New Zealand filmmaker David Farrier takes an interesting way of discovering places in Dark Tourist. Dark tourism is a subset of tourism where travelers visit places that are often associated with death and destruction. From the disastrous nuclear explosion in Fukushima to Pablo Escobar's old neighborhood, David Farrier will bring you to places that aren't exactly in everyone's bucket lists.
Street Food Asia
You know what people say: to experience a city to its fullest, live like a local. And oftentimes, you'll find the most authentic dishes on the streets. Street Food Asia is a mouth-watering documentary that celebrates heroes of local street food on the continent. From the hawker stalls of Singapore to wet markets of South Korea, see each of the city's vibrant culture and stories on what makes their street food so special.
Ugly Delicious
Ugly Delicious is a series that combines history, travel, and cooking. Award-winning chef David Chang visits culinary hotspots around the world and breaks down misconceptions about food and culture. He is joined by artists, activists, and chefs as guests. Each episode features one popular dish from a country – its history, how it evolved, and how it's made in different regions.
Pandemic-Centric Films to Binge When You Want to Forget About IRL Disasters
Pandemic-Centric Films to Binge When You Want to Forget About IRL Disasters
Meryl Medel | Mar 24, 2020
Breakfast, Lunch & Dinner
Breakfast, Lunch & Dinner is another show with David Chang as its host. The chef continues to feed his curiosity about food and culture as he travels around the world with A-list celebrities like Seth Rogen, Leina Waithe, and Chrissy Teigen.
The World's Most Extraordinary Homes
The World's Most Extraordinary Homes is documentary miniseries hosted by actress Caroline Quentin and award-winning architect Piers Taylor. Each episode, they feature one extraordinary home that is built to adapt challenging surroundings: from homes built on the side of a cliff to underground ones. The best part is: they get to stay overnight!
What are some of your favorite travel documentaries or series? Share with us below!