Staying at home is probably giving you some cabin fever, and you might be itching to go outside and see new sights other than the four walls of your home. But with the new variant and another stricter lockdown looming over us, we're unable to travel to a different province, much less a different country, no matter how much we want to. For now, what you can do is live vicariously through travel-themed shows that can provide you with a sweet escape after a long day inside your home. If you miss going on a trip, these travel-themed Korean variety shows are a must-watch!
2 Days & 1 Night
You can't put the words travel and variety show in one sentence and not immediately think of the iconic 2 Days & 1 Night, one of the longest-running travel variety shows from South Korea. With its motto being "real wild road variety," the show gives viewers a look into different parts of South Korea while the cast accomplishes different missions to earn perks during their trip. The latest season features Yeon Junghoon, Kim Jongmin, Moon Seyoon, Kim Seonho (yes, from Start-Up!), DinDin, and Ravi. You can watch it on Viu or on KBS' Youtube channel.
The Law of Jungle
Another long-running travel show, The Law of Jungle invites different guests per season ranging from actors to idols to join comedian and show host Kim Byungman on a survival trip in different locations. He has brought stars to New Zealand, Russia, Indonesia, and even the Philippines! You can watch it on Viu.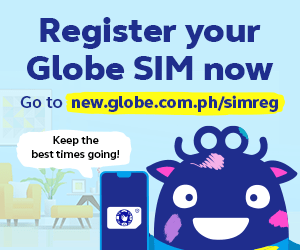 New Journey to the West
This show takes its cue from the Chinese novel Journey to the West, bringing its cast across countries in a journey westward. Before the pandemic, the show brought cast members such as Kang Hodong, Eun Jiwon, Ahn Jaehyun, Lee Sugeun, Kyuhyun, and Mino to countries like China, Vietnam, and Japan. In the latest seasons, the cast went around South Korea. Fun fact: This is the latest brainchild of Na Youngseok (or Na PD as he's usually called), a.k.a. one of South Korea's variety geniuses. You can watch it on Viu.
Thrifter's Guide to Luxurious Travels
Curious about what goes on behind the scenes of a travel tour? Or do you want tips on how to save your budget when visiting a destination? This is where the Thrifter's Guide to Luxurious Travels comes in with its cast working with a limited budget to be able to visit a luxury destination. The show has been to Taiwan, Thailand, Japan, Russia, China, and a lot of countries since it aired in 2017 until it ended last year. You can watch it on Viu.
Over Flowers series
With a title inspired from the infamous K-drama Boys Over Flowers, this travel variety show has spawned over ten seasons and three titles: Grandpas Over Flowers, Sisters Over Flowers, and Youth Over Flowers. The chill and relaxed grandpas and the elegant noonas had younger castmates as tour guides, but the chaotic and adventurous youths only knew of their trip hours before and were basically "kidnapped" so they were forced to work within a limited budget and supplies. The series has brought K-celebs like Yoo Yeonseok, Jo Jungsuk (both of Hospital Playlist), the cast of Reply 1988, and more to countries all over the world including Africa, Taiwan, France, Iceland, and Austria.
Twogether
The concept of this show is pretty simple. Two Asian stars — Lee Seung Gi of South Korea and Jasper Liu of Taiwan — travel across Asia to meet their fans. Except they need to finish missions to do so, and they can't communicate properly with each other due to language barriers. You can watch it on Netflix.
Bon Voyage
Whether you're a fan of Billboard Hot 100 #1 group BTS or not, we're pretty sure you'd find their travel-themed show fun and endearing. Bon Voyage sees the members of the global superstar band travel to different countries while dealing with their own luggage and accommodations and working within a limited budget. So far, there have been four seasons, where they visited Northern Europe, Hawaii, Malta, and New Zealand. You can watch it on streaming platform Vlive and fan community platform Weverse.
One Fine Day
If you want to see more idol groups in travel shows, One Fine Day is a definite must-watch. The show basically takes different idol groups like SHINee, Super Junior, Girl's Day, and GFRIEND on relaxing trips. Except for one season where the show invited SEVENTEEN and put a subheader for the show as 13 Castaways. The members were left stranded on an island village where they had to fend for themselves, which was the complete opposite of the show's original theme. At least they did get to enjoy another trip in Japan a year later (they're the only group to guest twice in the show!).
Follow us on Facebook, Twitter, Instagram, Tiktok, and Youtube for the l8est entertaining, useful, and informative lists!