Hidilyn Diaz's historic gold medal victory in the 55kg category of the women's weightlifting event in the 2020 Tokyo Olympics was a landmark win not only for Philippine sports but for all Filipinos, women, and dreamers. Here's what we learned from this record-breaking feat.
That the underdog can outperform even world sports superpowers
Liao Quiyun, Diaz' second placer in the 55kg division, was the same person who denied her of the most sought-after first Olympic gold medal for the Philippines. Beating a superpower like China, which heavily invests in its sports programs, is a testament that Filipino athletes have what it takes to take the global center stage if they're only given the support they need. Diaz has definitely put the Philippines on the map.
That SEA Games and Asian Games are not the only sporting events we could dominate
Winning medals at the 2005 and 2019 editions of the SEA Games, both of which gave us the homecourt advantage, is not a feat to be dismissed. The road to becoming a powerhouse country in the Olympics is still a long, if not far-fetched one. But at least now we've proven that we've got what it takes to compete.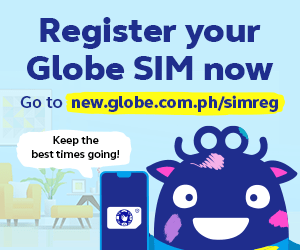 That our world shouldn't revolve around basketball
View this post on Instagram
The Philippines' massive love for basketball is not something we could just bury. No matter how many times we wish Filipinos were taller, it's just the reality that most of us are vertically challenged. Yes, we have the 7'2″ Kai Sotto. We could recruit as many imports as we like. We could make up for our lack of height with our agility.
But as this win shows, it's time to recalibrate our priorities and put emphasis on other sports where we could excel — even with a 4'11" tall woman like Hidilyn Diaz and 5′ man like Carlos Yulo. Diaz is the first female weightlifter to represent the Philippines in the Olympics, and just the sixth weightlifter overall.
These Filipino Athletes Prove that Pinoys are Great at More than Just Basketball
These Filipino Athletes Prove that Pinoys are Great at More than Just Basketball
Kyzia Maramara | Oct 15, 2019
That it takes a village to raise a champion
Here's Hidilyn Diaz, the first ever Philippine gold medalist.#SeeUsStronger @cignaltv #Tokyo2020 @OneSportsPHL @mvpsfph #MVPSportsFoundation pic.twitter.com/lJkcQ2gLkN

— Gretchen Ho (@gretchenho) July 26, 2021
We give Diaz full credit for this historic win, but Diaz herself humbly admits that she didn't do this alone — she credited her win to her team's support and God, never taking all the glory. This doesn't just show humility, but highlights the truth that athletes need support. This brings us to our next point…
That our athletes shouldn't just get support after they win medals
In 2015, the government enacted the Republic Act 10699, which would provide a P10 million reward for any athlete who clinches an Olympic gold medal. Aside from that, several public and private institutions and even personalities have shown their immense support to athletes who have given pride to the country. In fact, a P33 million cash prize awaits Diaz for her superb feat.
But in 2019, Diaz had to practically beg for financial support — and we're talking about the first Olympic medalist the country had seen in two decades. What about other no-name athletes who are undeniable oozing with potential but don't have the means to hone their skills properly? If we're really serious about changing the landscape of sports industry, we should start investing in all of our athletes.
That success doesn't happen overnight
Golden hands of @diaz_hidilyn 🏋🏻‍♀️🥇🇵🇭

Photo by @paodelrosario #Olympics pic.twitter.com/UF68R25wSK

— Gretchen Ho (@gretchenho) July 27, 2021
Diaz's winning performance at the Tokyo Olympics may have lasted just a few minutes, but it took 19 years of backbreaking work to get her to that point. We have no idea what was going through her mind when she broke into tears just seconds after lifting 127 kg, but that moment was the culmination of so many years of blood, sweat, and tears.
That Filipinas are a force to be reckoned with
View this post on Instagram
To have a woman clinch the country's Olympic gold medal speaks volumes. The Filipina is strong, resilient, and a born fighter. Athletic or not, Filipinas are our nation's builders. They aren't just our sisters and mothers. They can do the heavy lifting — even when they're carrying the weight of an entire nation's hopes.
That failure shouldn't stop us from trying
The gold is really in the struggle.

Congratulations!

CTTO pic.twitter.com/oknKPOioBN

— marqdmartianMD (@marqdmartian) July 27, 2021

Diaz came from humble beginnings and started weightlifting at 11, using makeshift weightlifting equipment made of wood, jeep wheel protectors, and blocks of cement. Then at 17, she started her Olympic journey at the Beijing 2008 Olympics. There, she placed second to last among 12 weightlifters. At the 2012 London Olympics, she had three failed clean and jerk attempts, which got her a "Did Not Finish" score.
But she did not let these setbacks break her spirit. During her preparations for the 2016 Rio Olympics, she suffered a major injury but still won a silver medal for the Philippines, ending a 20-year medal drought. And this year, she won the Philippines' first-ever gold medal — at age 30, at that. Diaz showed us that if you've got a big dream and you seriously want to reach it, giving up should never be an option.
What did you learn from Hidilyn Diaz's historic Olympic win? Share your thoughts with us!