Travelers face a new difficulty with the requirements needed to enter a destination, especially since each city or province had varying rules and requirements. But the Inter-Agency Task Force for the Management of Emerging Infectious Diseases (IATF) announced their approval of the standard rules on land, air, and sea travel as drafted by the Department of Interior and Local Government (DILG) and local government units (LGUs). Here's what you need to know if you want to travel within the Philippines anytime soon.
A COVID-19 test is no longer required
In contrast to the requirement from the past few months, the government no longer requires travelers to present a negative swab test result among other documents. However, if the LGU of their destination requires them to undergo COVID-19 testing, travelers must comply. But only a reverse transcriptase-polymerase chain reaction or RT-PCR test will be honored.
No need for travel authority and health certificates
The government's Joint Task Force Covid-19 Shield used to issue travel authorities that were required by LGUs, but with the new standard protocols, it's no longer required. The same goes for health certificates. According to Presidential Spokesperson Harry Roque, only authorized persons outside of residence (APORS) from national government agencies and their attached agencies would need to show "their identification card, travel order, and travel itinerary."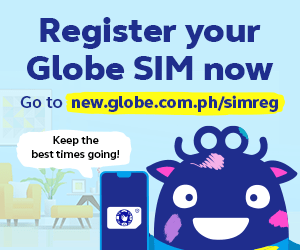 Quarantine is not required
Some LGUs used to require all travelers arriving in their area/territory to be quarantined for 14 days. However, under IATF's new protocols, travelers no longer need to undergo quarantine, that is, unless they exhibit symptoms of COVID-19 when they arrive at their destination. LGUs are likewise required to provide sufficient quarantine facilities at ports and terminals of entry and exit for travelers who would need to quarantine.
A health assessment is required
Instead of required quarantine, all travelers must undergo mandatory health assessment at all ports of entry and exit of their destination. Medical doctors must supervise this health assessment. Should a traveler be discovered to be symptomatic, they would be transferred to the port's quarantine facilities.
StaySafe.ph as a contact tracing system
In the new IATF resolution, the use of the StaySafe.ph app is institutionalized. Instead of paper contact tracing forms and different apps, everything will be integrated into the government's StaySafe.ph. The app can be downloaded on Android, Apple, and Huawei devices through their respective app stores.
S-PaSS to be widely used
For Locally Stranded Individuals (LSIs), Returning Overseas Filipinos (ROFs), Emergency Travelers (ETs), and other travelers during the pandemic, the Safe, Swift, and Smart Passage (S-PaSS) Travel Management System (S-PaSS) would allow them to integrate all their travel details into one single system to help the LGU of their destination to closely monitor arrivals and departures. Travelers can simply apply for their travel requirements within the S-PaSS system.
Minimum health standards must still be observed
Of course, as always, travelers are required to observe minimum public health standards, including the mandatory wearing of face masks and face shields, social distancing, and proper handwashing and hygiene.
Already in effect
Roque announced the new standard protocols for traveling last Saturday, 27 February 2021. He also shared with CNN Philippines that these protocols were already in effect upon publication.
These new standards and more simplified requirements and protocols were approved in hopes of encouraging domestic travel and helping the industry recover.
What do you think of the government's standard protocols for traveling?