YouTube Music proves it's one of the top-tier streaming platforms out there with its myriad of competitive features. It was formerly known as Google Play Music until December 2020 when tech giant Google, with the help of its subsidiary, YouTube, transferred everything to YouTube Music. The platform has official albums, singles, videos, remixes, live performances, and even music videos all available via iOS and Android mobile download or desktop. It looks like any other streaming platform but it does pack a number of unique features that might blow all the other platforms out of the water. You can even try a free 30-day YouTube Music Premium trial if you're skeptical of getting a subscription (P169/mo.).
So if you're a K-pop fan and you woke up this morning to find half of your Spotify playlist wiped, you might want to try an alternative music player. Check out YouTube Music's features below:
You can download music videos

If a song comes with a music video, streaming on YouTube Music gives you an option to watch it from the app itself. Simply press the Video button at the top. And if you absolutely love the music video, you can also download it on the app for offline viewing. YouTube Music automatically downloads videos in Audio Only format but you can go ahead and change that. Tap your avatar and then select Downloads > Settings > Video Quality and choose between 360p and 720p. You can now enjoy your favorite music videos whenever, wherever.
Searching for a song using lyrics

Ever found yourself wanting to listen to that one song but the title slipped your mind? YouTube Music has decided to give our goldfish brains a hand. Just type the lyric you remember (it should be actual lyrics not your version of misheard lyrics) and it will gladly suggest a couple of songs for you so you can sleep in peace. However, if you've only got misheard lyrics to go by, YouTube Music's algorithm will do its best to match it with a few songs.
These Spotify Hacks, Tips, and Tricks Will Change the Way You Listen to Music
These Spotify Hacks, Tips, and Tricks Will Change the Way You Listen to Music
Kyzia Maramara | Jan 28, 2021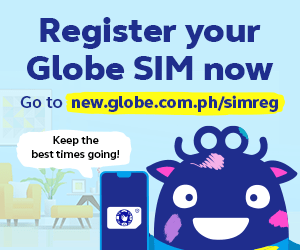 Create playlists and collaborate with friends
Any music streaming app worth subscribing to should have a smooth playlist-making experience. How else are we supposed to create our playlists for our every emotion with ease? With YouTube Music, all you have to do is choose a song, tap on the kebab menu (three vertical dots), and tap Add to playlist. From there you can add to an existing playlist or choose to make a new one.
To be able to collaborate with your friends, go to your chosen playlist and tap Edit playlist with the pen icon. Change your playlist setting to Unlisted and press Collaborate. Send the link to your friends so they can add their songs.
Improving your recommendations

Tired of listening to the same type of songs and seeing similar recommendations? Take matters into your own hands. YouTube Music's song recommendation algorithm is based on artists you like but you can easily change that. Tap your avatar and then tap Settings > Recommendations > Improve Your Recommendations. From there, pick new artists in the bottomless list — if you pick one, more from the same genre will appear like hydra heads. You can also pause location- and activity-based recommendations by going to Settings > Privacy & Location.
Netflix Hacks, Tips, and Tricks You Deserve to Know
Netflix Hacks, Tips, and Tricks You Deserve to Know
Kyzia Maramara | Aug 27, 2020
Wake up to your favorite music


Sorry iOS folks, you have to sit this one out. This feature is only available for Android users, those who have or have downloaded Google Clock on their phones. YouTube Music lets you swap the jarring alarm ringtones for your own playlist of soothing songs to wake up to. Go to the clock app and choose YouTube Music when you set the alarm sound.
Pause search history

It could get annoying when someone else uses your account to search for songs and videos that are totally not in your personal branding and aesthetic. Pretty soon you'll get recommendations on Cocomelon videos and you don't want that. To avoid tainting your YouTube Music experience, go to Settings > Privacy & Location > Pause search history or Pause watch history. This nifty feature will preserve your carefully curated recommendations.
Download songs and get the offline mixtape experience

YouTube Music Premium subscribers can still enjoy listening to songs even without the internet. You just have to tap the kebab menu beside a song or playlist and hit Download. YouTube Music also has a cool feature called Smart Download or Offline Mixtape. If you forget to download your favorite songs, Offline Mixtape has a playlist of automatically downloaded songs chosen based on what you're listening to. Of course, you also have the option to turn it off.
A personalized radio station

Another way to spice up your music recos and discover more tunes is by starting a radio playlist. YouTube Music curates songs similar to the artist or song you started radio on. To do this, go to a song or an artist's profile and tap the kebab menu. Click Start Radio and you'll automatically be redirected to a new, personalized playlist.
What's your favorite YouTube Music feature?
Check us out on Facebook and Instagram and be the first to know about the latest news and coolest trends!