True Beauty is the newest K-Drama taking the internet by storm. Based on the popular webtoon of the same name, True Beauty tells the story of Lim Ju-kyung, a high school student who gets bullied because of her looks. One day, her life changes when she discovers the power of makeup and becomes one of the most popular students in school.
If you want to steal some of Ju-kyung's most iconic looks, we've rounded up some of the best True Beauty looks to copy! Here are some affordable alternatives to Ju-kyung's looks you can purchase online:
Laidback cutie
Lee Ju-kyung's safe place has always been the local comic shop, we all know that beneath her makeup, she's a girl who likes anything but girly stuff. So after school, she immediately heads on over to the comic shop to rent yet another good read, donning a really comfy looking hoodie. Copy her look with this cute hoodie from Shein priced at ₱1,014.
After-school OOTD

Going out with your friends after school? Layer a cable-knit sweater over your uniform or a collared shirt to get an effortlessly stylish look. Get this cute purple sweater at Zalora for ₱1,279.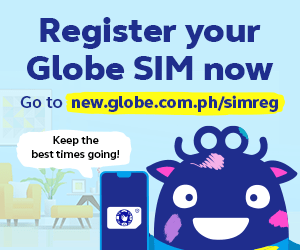 Preppy & Pretty
This cute baby pink cardigan will surely complement your favorite Sunday dress or even your uniform! Like Ju-kyung, you'll surely be the center of attention when you wear this cutesy cardigan. Check out this cute cardigan on Zalora for ₱ 1,199.
Bold and Beautiful

Stand out like Ju-kyung with this cute red sweater! You'll surely turn heads while pairing this top with cute shoes and, of course, a cute bag. Check this sweater out on Zalora priced at ₱2,295.
Movie night look

Want to go watch a movie with your friends? This cute sweater is sure to protect you from getting cold in the cinema. Like Ju-kyung, you'll be fashionable and comfortable while wearing this top. Check this sweater out on Zalora priced at ₱995
Date night

Looking for the perfect date outfit? Like Ju-kyung we're sure you want your swept off his feet. This cute pink dress will do just that. Get this dress out on Zalora for ₱1,198.
Tied with a bow

Want to create that Korean school girl look? Add these cute ribbons to your outfit! People will surely compliment how cute your OOTD is. At just ₱30 you check these out on Shopee.
Finally, get Ju-kyung's makeup
View this post on Instagram
Finally, for your overall look check out this make-up brand that Ju-kyung uses. Colorgram is pretty affordable and is sure to last the whole day. To check out their products, visit this Shopee account here.
Which of these items will you check out first? Tell us below!