Happy hump day! While the world continues to spin even amid everything happening, you're still here doing your job or accomplishing schoolwork. We know how tiring it could be, so why not find some joy in the little things? These small pieces of news might not be as relevant in the bigger picture, but they might make you smile.
Airbnb is offering K-pop idol "classes"
What would you do if you could take a peek into the glamorous world of K-pop idols? You might just discover exactly that because Airbnb, in partnership with Warner Music Korea, is offering their Inside K-Pop experience event, where attendees can enter the world of Korean pop music and learn directly from the people within the industry, including idols themselves!
There are fourteen different experiences or classes that you could choose from, with idols, choreographers, songwriters, stylists, hair and makeup artists, and more leading the event. There's a Monsta X mukbang, a Cravity cooking class, a chill bracelet-making session with The Boyz, and a lot more. The event runs from January 25 to 30, 2021, and only 20 spots are available for each experience. A spot costs USD 20 or approximately PHP 941, and you can book starting on January 21, 2021, Thursday at 7 AM Philippine time (8 AM KST).
BTS is Smart's newest ambassador
After Korean top celebrities Hyun Bin and Son Hye Jin, global superstar BTS finally confirmed that they're the new ambassadors of Philippine telco giant Smart Communications. In the short video, the members introduced themselves and announced their support for "Smart's goal of inspiring people to live their lives with passion and purpose no matter the challenges that lie ahead." They ended with Smart's catchy tagline: "Simple, Smart ako."
ARMYs! You better keep an eye out — exclusive Smart x BTS merchandise might be announced anytime soon.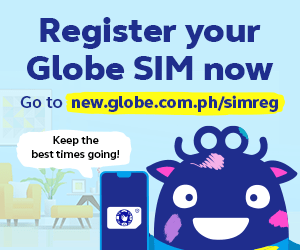 The newly renovated Manila Metropolitan Theatre is set to open this year
LOOK: "Doors of the newly restored Met will be open to all Filipinos from all classes of our society. For this is the people's theater," the NCCA chairman Arsenio Lizaso shared a glimpse of newly restored Metropolitan Theatre, which is set to inaugurate this 2021. pic.twitter.com/fEfhFt6VKU

— NCCA PH (@NCCAOfficial) January 18, 2021
Twenty-five years since its closure in 1996, the Manila Metropolitan Theatre is once again opening its doors to the public after heavy restoration work. On the 500th anniversary of the Victory of Mactan, the theatre will house its quincentennial evening show on April 27, 2021.
"Drivers License" singer is a fan of lumpia
Have you heard of singer Olivia Rodrigo? She's the new girl on your Spotify top songs playlists after her debut track "Driver's License" became the biggest weekly streaming debut on Spotify. The song's got a lot of hugot lines, but this might be the one most familiar to the internet now: "'Cause you said forever now I drive alone past your street."
A fun fact about Olivia Rodrigo? This rising star loves lumpia — yes, the Pinoy lumpia that is a staple in any handaan! In a 2017 interview with Disney Channel for the Asian Pacific American Heritage Month, the singer shared how her paternal great-grandfather came from the Philippines to the US and started a family. Her father continued passing on Filipino food and traditions, which is how she discovered her love for lumpia.
Stop complaining about your internet on punk band Converge's page
Beefing with your internet provider on their social media pages isn't anything new to Filipino netizens, but you've got to make sure you're actually on the right page. After receiving many complaints about the internet service provider of the same name, American punk band Converge has hilariously responded to the comments on their page. Their post says, "Covid has not forced us to become an internet provider in the Philippines yet, but we hope everyone over there gets their internet access back." Pinoys' secondhand embarrassment is real.
Lebron James in Space Jam 2
View this post on Instagram
Nearly 15 years after the first movie came out, Space Jam: A New Legacy is finally coming out this year. And Lebron just gave us a sneak peek! The extremely short 2-second clip shows James and Bugs Bunny looking at a 'beam up' into some kind of spaceship. Like the 1996 movie featured basketball legend Michael Jordan as its lead star, basketball champion Lebron James will be leading the sequel. He stars alongside Don Cheadle, Sonequa Martin-Green, Cedric Joe, and the Looney Tunes gang.
Louis Vuitton is selling a Php 500,000 luxury kite

Luxury brands are always taking the fancy to the next level, just like this Louis Vuitton kite (???). (It warrants all those question marks because seriously???) The kite is described as "a stand-out gift for the outdoor enthusiast" and is made of "technical nylon construction featuring an allover Monogram print." It comes with an "embossed Monogram canvas carry case presented in a standout red shade" and a very hefty price tag of USD 10,400 or approximately PHP 500,000. If you want to check it out, just head on to the Louis Vuitton website.
A Moon Ga Young and Kim Seon Ho reunion may be in the works
View this post on Instagram
According to reports, 2019's Welcome to Waikiki 2 lead stars Moon Ga Young and Kim Seon Ho may be reuniting soon. Both actors are currently in talks to star in an upcoming fantasy romance drama temporarily titled Link. It tells the story of a man who suddenly experiences all the emotions felt by a certain woman. Kim Seon Ho just finished his second lead role in Start-Up. Meanwhile, Moon Ga Young is in the middle of filming the currently airing True Beauty, with heartthrobs Cha Eun Woo and Hwang In Yeop.
What other things made you smile this week so far? Share them with us!