Following Taylor Swift's win at court days ago, something equally epic transpired. And we're not talking about the eclipse. She wiped clean her social media accounts, and all her fans are thrown in a frenzy. What could it mean? To all her loyal Swiftie fans, this could have been clear as crystal. After all it's been 3 whole years after the release of 1989, everybody needs new music from her!
Her more dedicated fans have taken the social media blackout as a start for a new era. Clues have spread all over the internet and we've listed everything down for you from the most logical theories to the craziest!
Social media blackout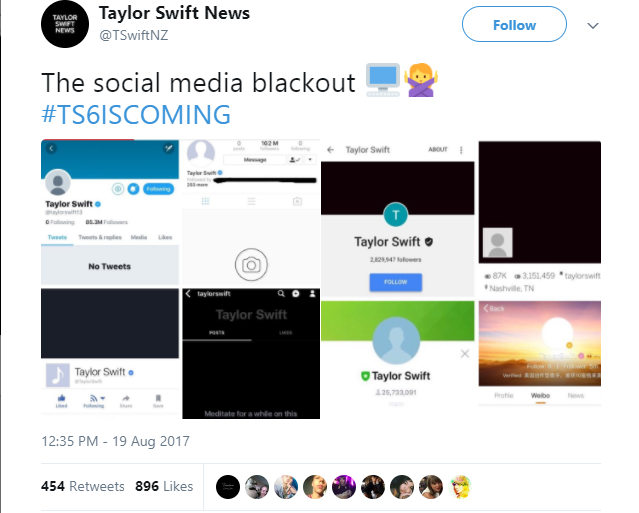 It started with the social media blackout on Friday, August 18, which fans initially thought of was a result of a hack. All of Taylor's social media accounts have been wiped clean and when we say wiped clean, we mean clean. All her pictures, posts, tweets, followings, and even her website! Could this mean she's laying low after everything that's happened to her? (Katy Perry feud, Kanye issue, Tom Hiddleston break-up, court trial over the DJ, WOW THAT'S A LOT). Is she retiring from the music industry? All the Swifties beg to differ because…
She just posted a video
Two videos, rather, and it's convincing everybody that it's a clue to her 6th album. Three days ago she posted a cryptic 10-second muted video of what looks like the tail of a snake or some equally horrific reptile or, if you're unimaginative, an old dirty cable. In just 48 hours it got about 76,000 retweets and 191,000 likes on Twitter. Come on Taylor, what does that mean?!
As if that isn't enough, she posted another muted video of the same reptile. This time it's 20 seconds long. That just led to another wave of fans everywhere decoding the video and connecting it to her life. Some are expecting a third video where they say the full image of the reptile will be exposed.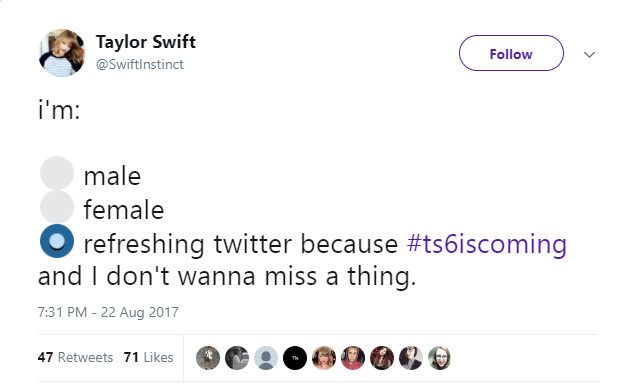 Ssssssnakes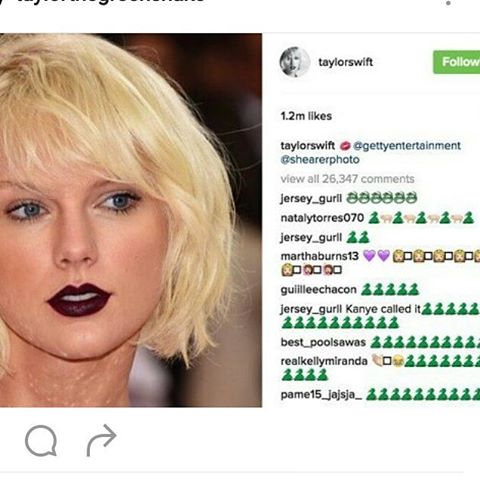 Turns out Taylor has a lot of connection with snakes. We all remember that Taylor Swift hasn't exactly stayed away from the limelight these past few years. She had her break-up with DJ Calvin Harris, her revealing that she wrote "This Is What You Came For" under a pseudonym, the issue with Kanye West and Kim Kardashian, the split with Tom Hiddleston, and also more recently, the court trial with another DJ. Try saying that in one breath!
With all her issues with these other celebrities, the hashtag #TaylorSwiftIsASnake started in 2016 where a lot of people flooded her social media with snake emojis. This was mostly because Kim K defended Kanye West by "exposing" Taylor with a series of Snapchat videos during what was known as National Snake Day.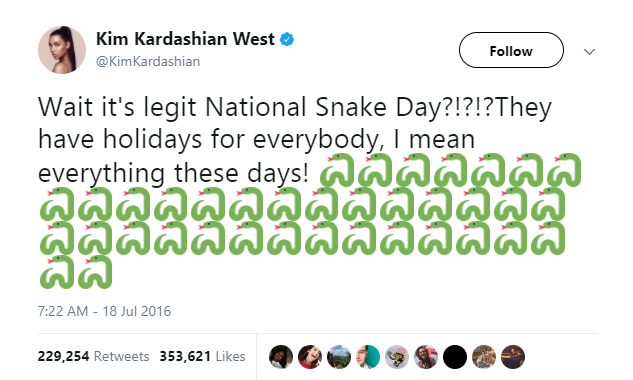 And now it looks like she's making good use of all the hate thrown at her. Well look at that haters, she's using you to make music and money! Kinda like how "Blank Space" worked for her, huh?
Her website says a lot
Of course her website is wiped clean also. But the blank space (no pun intended) can tell you something if you look hard enough. Apparently all the tech whiz Swifties out there found out that the site's coding, when run through a cryptogram translates to "that's what they don't see." Could the fans just be reading into it too hard and making interpretations, or could they be on to something?
In any case, this is the fandom right now: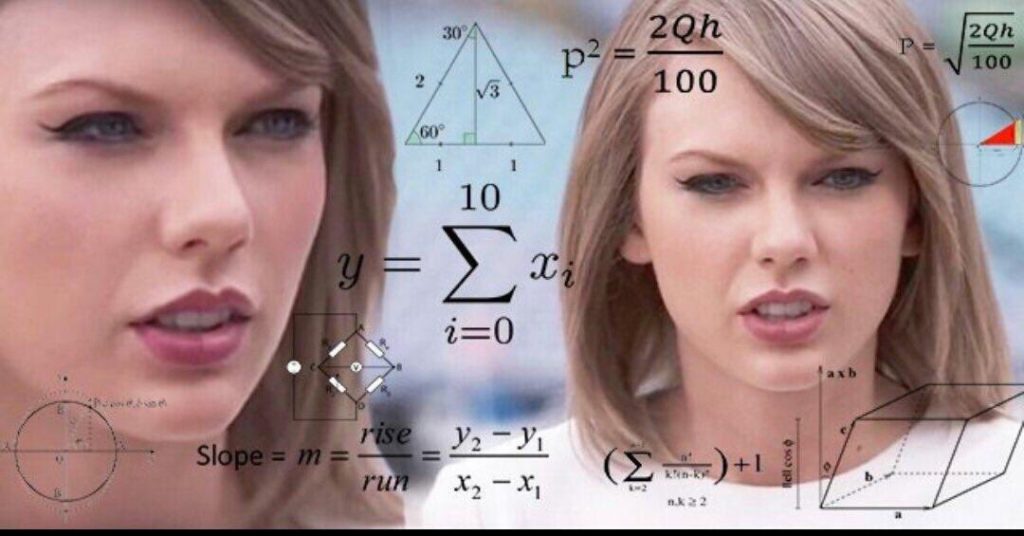 The element of the eclipse, and stars
All her fans are seemingly convinced that her next album will be something about Space, or the Eclipse. Mostly because a solar eclipse just transpired over America, and all these happened close to the eclipse. Taylor also has had a thing for star icons these past few months, her fans say. Kesha had an Instagram post that fans believe is about Taylor.
Also, a javascript called "ivegotablankspace" was found on her blog and it changes the background from black to white…like an eclipse!
Taylor's Tumblr also has a secret in the coding. Her coding includes words like "Saturn," "Earthy," "Blackhole," and the likes. To be fair, this has been around since 2015 but maybe it means something!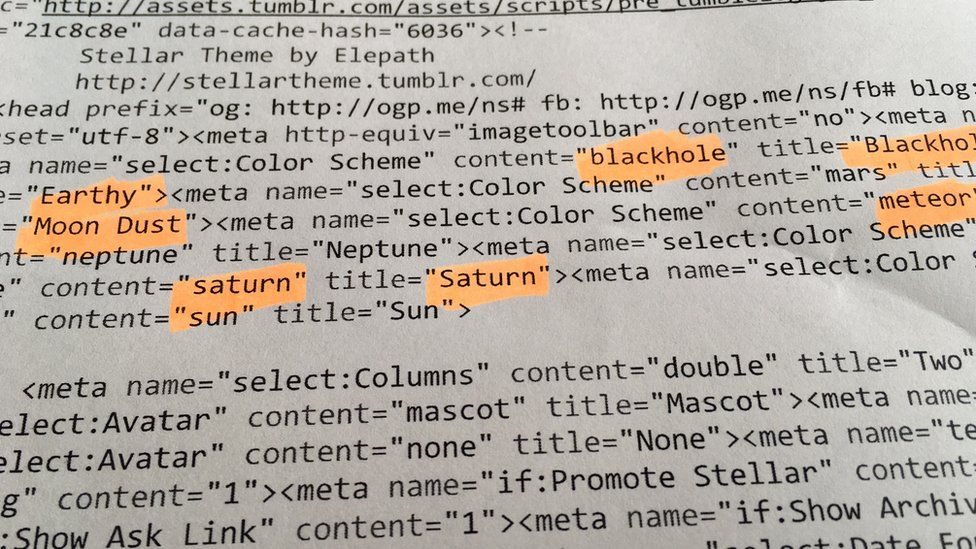 Whatever it is, we're shookt to the core!
Her rumored next appearances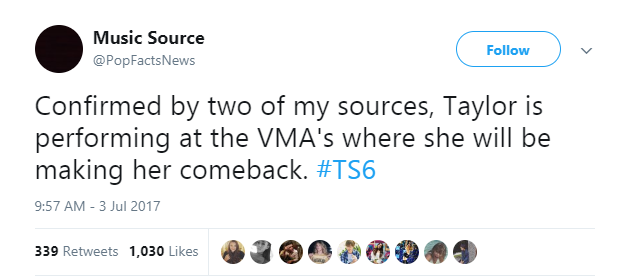 On August 28, Taylor will reportedly perform at the VMAs where her arch nemesis Katy Perry will also be performing. Hmm are we going to witness a truce?
If you search her name on DIRECTV, it shows that she's scheduled for an appearance at Good Morning America on the 31st. Fans say that it's another clue because it will be 13 days then since her social media blackout and 31 flipped is 13. And we all know how much Taylor loves 13.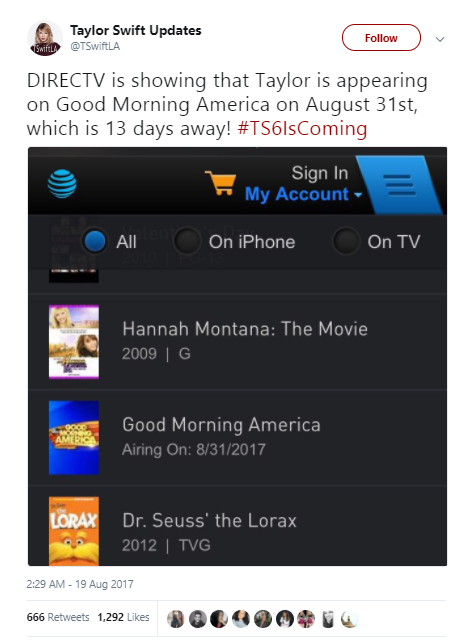 Therefore new music will be released soon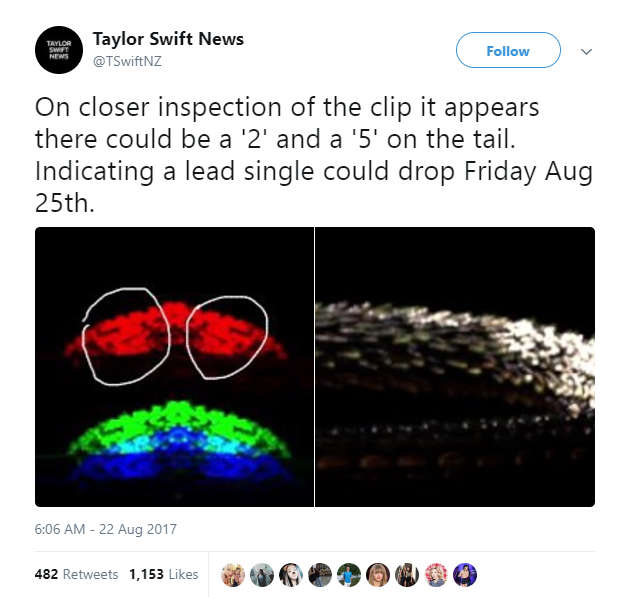 According to US Magazine, Taylor is set to release a new single on August 25 and a new music video will allegedly follow shortly after. This is because Taylor's more investigative fans watched the snake video on repeat and found a number 2 and 5 on the snake skin (whaaaat?).
There is also a song entitled "Timeless" listed under Taylor's name at Genius, a music publishing site. And if you look up a website for timeless.com, it has a banner that says "coming soon." Even James McVey's tweet had the hashtag #timeless on it. If this alone doesn't signal that there's a new album on the rise then I don't know what will.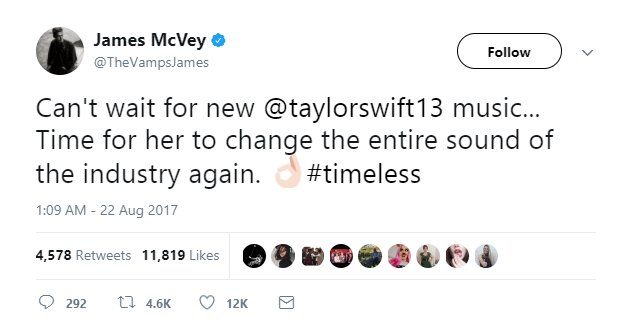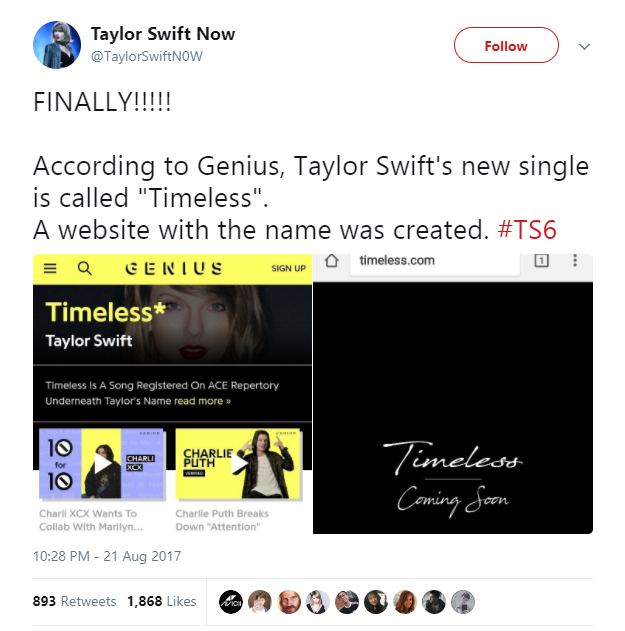 REPUTATION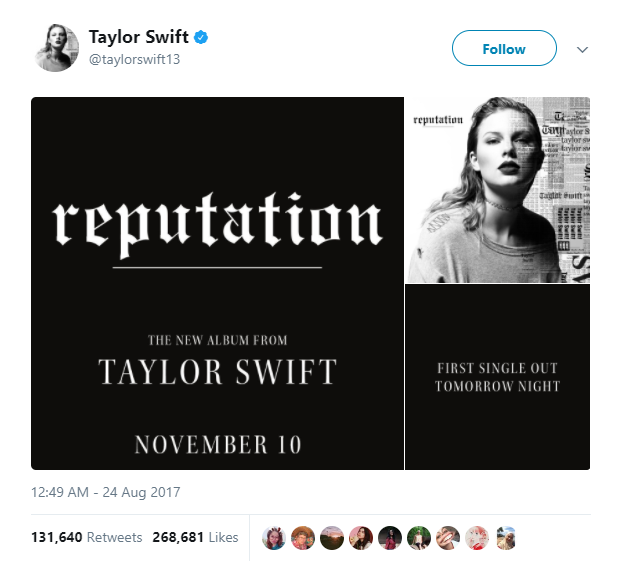 Taylor wowed the world again by dropping a bomb we didn't expect. On August 24, she posted her next album's title and confirmed that we are to be graced with new music tomorrow night! Reputation will apparently be released on November 10 and we're excited AF! Based on the font and the images she posted, Reputation looks badass in every way. Maybe this is to answer all the allegations, bullying, and issues she's encountered during the past year.
We have no clue how this album will sound like, but one thing's for sure, with every TS album we've ever been prevailed upon to listen, we're more than excited for this one (and all the break-up songs it contains). Let's just hope it delivers.
This is the birth pangs of a new album everyone! Or, you know, we could all just be over-analyzing everything and that was actually a video of a dragon.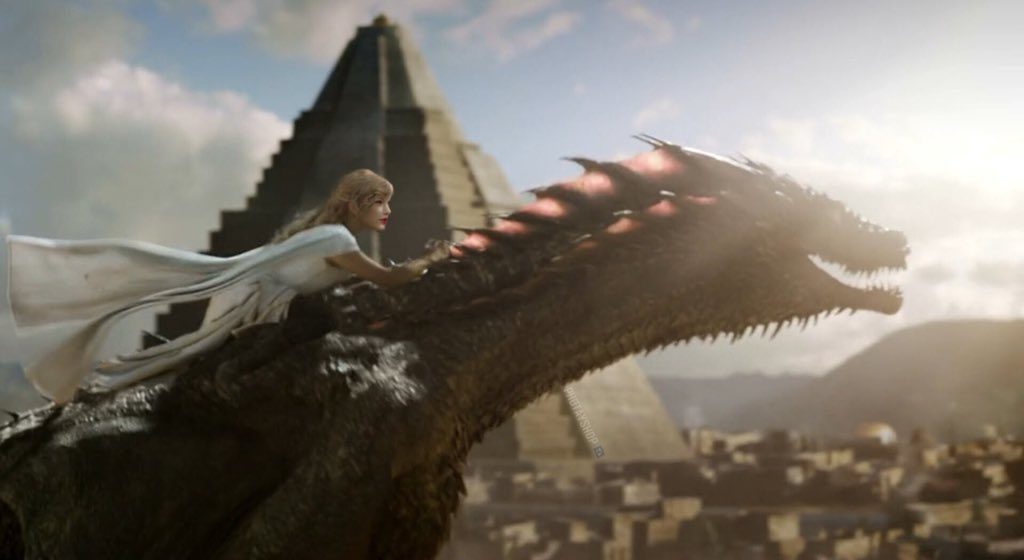 On a scale of 1 to 10, how hyped are you about this? Share with us your thoughts in the comments below!

[/whole] [/row]