MMA can be full of drama, too.
Anybody who watched how returning contender Jon "Bones" Jones massacred interim light heavyweight champ Daniel "DC" Cormier with a head kick and a swarm of strikes at UFC214 last July 29, will also remember DC's look of pure, pained disappointment in himself in his post-fight Octagon interview.
Just in case you needed reminding: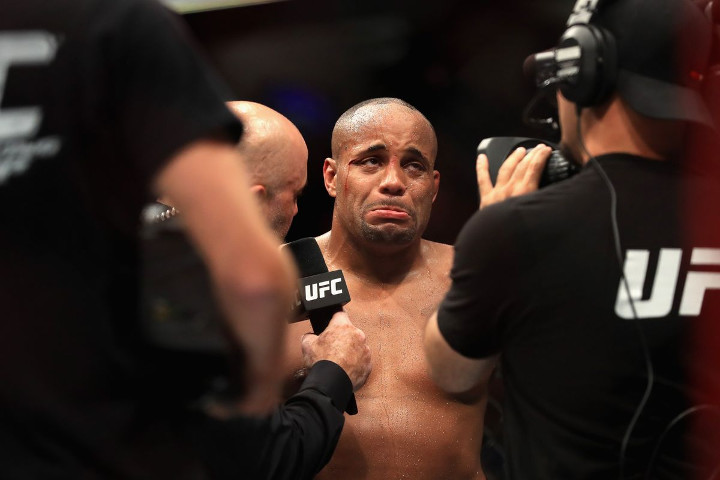 Now it has been reported and confirmed that Jones, arguably one of the best MMA practitioners in the history of the UFC and the sport and certainly the king of the LHW division, has turned up positive for a banned substance from a sample taken in-competition.
While the UFC has not yet stripped Jones of his belt, it has officially "provisionally suspended" him. Though his in-cage performance (other than that rusty, less than stellar fight against Ovince St. Preux) has always been masterful, his personal and off-cage conduct has been marred by a history of drug abuse, drag racing, and a car crash.
Critics and analysts have cited that Jones's biggest enemy is indeed his own impulses and partying ways, greatly exacerbated by his lack of self-control. Presented here, with as little commentary as possible, is proof of it.
Let's look back on the many ways Jones has sabotaged his legacy and career through the years. Cue Radiohead's "Just."
Hurling Off-Air Death Threats in Aug 2014
After a brawl against his opponent and rival Cormier at the UFC 178 media day face-offs Jones' humble, subdued, and good Catholic boy image (Jones has a Philippians 4:13 tattoo) broke like a fragile glass case when, unaware their mics were still hot and recording, Jones suddenly engaged DC in trash talk in the vein of murderous thoughts.
Or read the transcript below:
JJ: "Hey pu**y, are you still there?"
DC: "I'm here, I'm here. You are just the fakest person. I actually admire that you can actually be this fake, and like, when the TV comes on, how you can just change. It's like you're a chameleon. It's awesome."
JJ: "Hey, listen. I'm a professional. That fact that you're a pu**y —
DC: "It's unbelievable. It's unbelievable."
JJ: "The fact that you're a pu**y hasn't changed, but I am a professional."
DC: "It's unbelievable how fake you can really be. Like, you are just such a f**king pussy. My god, it is amazing. It is amazing. But, you know, hats off to you. You've got a great P.R. person, they do a great job with training you because you are just terrible. You're the f**king scum of the earth. You are a terrible human being, but you can sure turn it on, huh?"
JJ: "Thank you."
DC: "God, you f**king —I wish they would let me next door so I could spit in your f**king face."
JJ: "You know I would absolutely kill you if you ever did something like that, right?"
DC: "You could never kill me."
JJ: "Oh, I bet you I could."
DC: "Then you should try, Jon. You really should try, Jon."
JJ: "I would literally kill you if you spit in my face."
DC: "Yeah, let's try that, Jon."
JJ: "Literally kill you."
DC: "Let's try that, Jon."
JJ: "I'm not saying I would fight you. I said I would kill you if you did some silly s**t like that."
DC: "Jon, do you think I'm just going to sit there and let you kill me, Jon? I mean really?"
Testing Positive for Cocaine in December 2014
I bet he just like the smell of it pic.twitter.com/RoJTHsy6Wo

— noad lahat (@Neo_MMA) January 7, 2015
Jones failed an out of competition USADA drug test where the results came back prior to UFC182 where he defended his title for an eighth consecutive time after defeating Daniel Cormier via unanimous decision at the January 3, 2015 event. He was randomly tested on Dec. 4, and results came back on Dec. 23. He tested positive for benzoylecgonine, a cocaine metabolite. And the internet exploded with the memes of Bones's face and more "Jon, get the yeyo!" jokes that lasted months.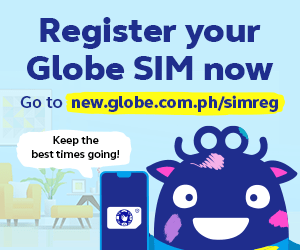 Doing a 1-Day Rehab Stint in January 2015
Almost everybody was hopeful and supportive of Jones (except Nate Diaz, you mad bro?) when he decided to deal with his drug problem and enter rehab. Dana White, UFC president, also breathed a sigh of relief that damage control was due his star performer.
Then we found out he only spent one day at the rehabilitation facility. Why? Three words from the doctor: "out-patient treatment." It was confirmed by his mother, Camille Jones, when she spoke to  WBNG Action Sports: "I'm glad that this happened to Jon, this stopped him in his tracks, this let him know that he may need to change some friends, you know, because everyone is not for you for the best." No shit, mom.
And Jones's takeaway from that experience? Jones told Fox Sports: "So I went to a rehab facility and I did a 24-hour evaluation, where I spoke to three doctors for almost seven hours. We talked about drugs and the role they've played in my life and my upbringing. They came to the conclusion that I didn't need in-patient treatment, so they put me in an out-patient house. I stayed there the next day with a bunch of different addicts. The counselor came to me at the house and he set me down and he said, 'Jon, I really believe that you made a big mistake and that you don't need to live here with us full time, but what I will do is continue to drug test you and to come by your house twice a week, or however often.'"
Hit-and-Run of a Pregnant Woman in April 2015
Just when things were looking up, a rental car crash in Albuquerque made headlines when it was found out that a man, according to the police report, fitting Jon Jones' description left the scene of the crash and the silver SUV that had collided with a pregnant woman's vehicle. Same man was seen stopping and then returning to the car to grab a "large handful of cash." Said man then "shoved the cash into his pants" and continued to flee.
That man was indeed Mr. Jones. And the pregnant woman? "She did suffer a broken arm. That is confirmed." If you watch the footage above of the police's body cam search of the rental car, you'll note that they do find a marijuana pipe with marijuana inside it—albeit no other drugs were found. Jones was charged with leaving the scene of a crime and he pled guilty afterwards.
In an interview with MMAFighting.com, Jones confessed about the accident that "I just stepped on the gas when I saw the green light and I found myself driving right into oncoming traffic…" and that he "freaked out" and fled the scene because he assumed the police would think he was driving under the influence of alcohol.
"I just felt to myself, man, I went out last night, I haven't been home yet, I probably still smell like the night before. I need to get myself out of here," Jones said. "This is gonna be terrible, this is gonna be messy. I gotta go. I was afraid, man. I freaked out. I was afraid to talk to the police at the time. So, I just thought I had to get away from this…I got like five yards away from the car and I remember that I had a bowl, a marijuana bowl in my cup holder," Jones said. "And so I knew that if the police found that bowl in my car, then everything was going to be so much worse than I thought it should be. And so I ran back, glanced at the cup holder, and the bowl had flown somewhere in the car and I just took off running again."
At least we know, Jones's cardio was still up to par.
"Drag Racing" in March 2016
A police officer's lapel camera video was released in March 2016 that showed Jones being pulled over in his white Corvette for speeding and then having a discussion about possible drag racing. Jones angrily called the cop a "fucking liar" and a "pig." Then Jones added, "You're despicable." To which the officer responded "I feel the same way about you sir."
Arguably one of the least of his fuckups, Jones was nevertheless charged with five traffic citations for drag racing, an exhibition of speed, license plate obstruction, having a modified exhaust and failing to maintain traffic lanes.
Testing Positive for Clomiphene in June 2016
Not trying 2 come across as a victim if anything Im a victim of my own ignorance & yes this could've been prevented https://t.co/bM0FTB5A9B

— Jon Bones Jones (@JonnyBones) July 18, 2016
Ahead of his UFC200 return, Jones's drug test came back positive for hydroxy-clomiphene. A what? It's an "an anti-estrogenic agent," an "letrozole metabolite," and an "aromatase inhibitor," according to NSAC attorney Caroline Bateman. These are also estrogen blockers, which can potentially act in tandem with performance-enhancers by helping to mitigate their side effects, and are also thought to restart natural testosterone production. Basically, they're a form of PEDs.
All of which resulted in Jones getting pulled off the card and having Anderson Silva take the fight against Cormier on short notice. DC's reaction, when Dana White told him the news was precious and tragic. At that moment we were all DC.
Trash Talk Aplenty Ahead of UFC214
The excitement leading to UFC214, was palpable. I remember the vibe ahead of the fight specially since DC and Bones were up to their old antics, bumming each other out on social media. While neither fighter can be absolved from not being classy, Jones's history of making poor decisions on social media and his very real struggle with his personal demons, has made this round of trash talk  into an absurd circus. Jones has for all purposes stalked and hounded Cormier on Twitter and Instagram.  Which all conflicts with Jones's wanting to be liked, refuting the narrative that "Jones is bad and DC is good" victim theme with all his might.
Testing Positive for Steroids After UFC214 Win
Jon Jones just went back-to-back in the worst way possible. pic.twitter.com/GXB6hi4hlf

— FOX Sports: UFC (@UFCONFOX) August 23, 2017
So, after watching DC get headkicked to heck and congratulating Jones on reclaiming the LHW crown at UFC214, we find out today, the morning of August 23, that the twentysomething champ has been doping with steroids.
According to the initial report from TMZ, Jones tested positive for Turinabol, an anabolic steroid, that was collected from a sample after his weigh-in on the day of July 28. Turinabol has been a drug that was linked to a state-sanctioned doping program involving Olympic athletes from East Germany in the 1960s up to the 1980s.
This is the second time Jones has been in trouble with USADA after that positive drug test at UFC 200. Right now, Jones has been provisionally suspended by the USADA, although the UFC (as of yet) has yet to strip him of his title.
And Cormier's, the guy from whom Jones took the title, reaction to this new development?
"It's hard to find words to describe how I'm feeling right now. I'm disappointed to hear the news. It's very emotional… In my mind, on July 29, I competed and I lost," Cormier said in an interview with MMA Junkie. "I thought Jon Jones was the better man that day. I don't know what to think anymore. I can't believe we are going through all of this again."
Me, neither. And so is the rest of the MMA world. Why, Bones, why?
To be fair, there is still a grace period for fighters who've tested positive to be heard and appeal their case in terms of maybe it's a bad batch or maybe some other facility can test it?
Given his history, though, would you give Jones a chance at this being all a mishandled sample or a mistake of taking something he didn't know would partly contain banned substances (it's happened before), or does this fit in with his profile of self-sabotage and snatching defeat from the unmerciful jaws of victory? Tell us why!
These guys, right now however, sum up my feelings about the whole situation:
#SelfStarredTragedy
Jon Jones is the star of a Greek Tragedy of his own making. He writes it, he acts it, he sells it, he destroys it. He rinses then repeats.

— Naya Rodriguez (@NayaWritesStuff) August 23, 2017
#BonesBeMyUndertaker
When I die, I want Jon Jones to lower me into my grave so he can let me down one last time

— Daniel (@Dan_Lovelady) August 23, 2017
#JonJonesYouAreOurFredo

What are your thoughts on the matter? Share them with us below!