Twitter is both a gift and a curse. On one hand, you get anxiety attacks from all the news, discussions, and ~stupid~ users but on the other, you find comfort in knowing thousands of people feel the same way you do. What exactly do we mean by that? Here are a couple of tweets that prove (quite hilariously at that) we all have mild anxiety as a species but we're going to make it through together. Prepare to feel the connection in your soul!
When you're emotionally constipated
friend: "mag-open up ka na."

me: pic.twitter.com/BHv99YDoRQ

— luigi (@luigipacho) June 18, 2021
Wait, 'di pa 'ko ready mag-kwento!
A post everyone ghost tweeted
I feel like most of us cowrote this pic.twitter.com/1Dco6IrXbT

— Rogue the Masked Bandit (@rogueambit) June 16, 2021
I need 3-5 business to process my emotions.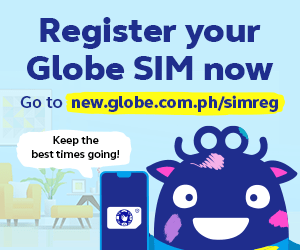 Attachment issues???
my professor scared me for a second pic.twitter.com/vXhYddH0BM

— Hurt CoPain (@SaeedDiCaprio) June 26, 2021
Thanks for that unsolicited attack.
Canceling plans
cancelling plans like "so sorry but it was actually a different, less depressed version of me that made those plans w you last week and the me that i am today doesn't want to go."

— Dana Donnelly (@danadonly) June 21, 2021
My emotions are subject to change without prior notice.
Phone call anxiety is real, people
Me watching the phone ring until i miss the call pic.twitter.com/rxWW1uRepY

— MONA (@RealMona_) July 1, 2021
Mag-text ka muna, pwede?!?!
Millennials in their 30s
Oh god it's too real pic.twitter.com/6HKxKg3muK

— Read Parable of the Sower by Octavia Butler (@JoshuaPotash) July 3, 2021
Yep. This is normal, right?
It's a curse
here we go again pic.twitter.com/vHqSQm9pLo

— flamin nora (@katierpacker) June 19, 2021
Me to my phone: You were supposed to help me be more productive!
Hiding in plain sight
— ✨ (@stfuvienbbn) June 24, 2021
Once again, not ignoring you, just overwhelmed.
Me replying back a week and a half later like "I'm fine and you?" pic.twitter.com/4iGiMaumqR

— Triiad (@triiadx) May 24, 2021
Same energy.
Do any of these posts make you feel /seen/? Let us know which one resonated with your soul the most!
Check us out on Facebook and Instagram and be the first to know about the latest news and coolest trends!