Just like any other fun activity we've picked up during quarantine, it's easy to spend countless hours just scrolling through TikTok. We've seen it all here — crazy dance steps, workout routines, informational videos, unconventional-yet-great-tasting recipes, what have you.
And to some, keeping up with the variety of content online can be quite a challenge. So, vivo — a global smartphone brand and lifestyle trailblazer — created a shortlist of the best TikTok trends to keep an eye on at the moment.
Dating in your…
Many millennials would be familiar with the song "It's The Hard-Knock Life" from the musical Annie. But some Gen Zs would know it as mood music from a popular TikTok challenge. The Dating In Your 20s/30s/40s TikTok trend binds common dating woes based on age groups. And with so many people saying "can relate" every time, the hashtag now has over 100 million views and counting.
What's living in your head rent-free?
Ah, a popular question on the Internet. Now, it's a trend that pops on everyone's Discover page. This one has users sharing videos, photos, and events relevant in pop culture that they couldn't keep off their heads.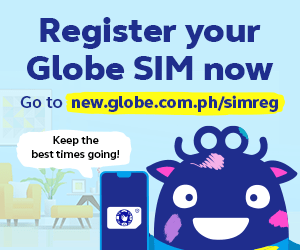 #TellMeWithoutTellingMe
Also known as #TheTellMeChallenge, this trend is a game in which users share meaty personal details or opinions without actually divulging specific information. It's fun because you see people get creative with the way they share something about themselves.
#LearnOnTikTok
More than just plain fun, TikTok is also a platform in which one can find a great deal of educational content. This can span grammar lessons, adulting tips, math equations, and so much more. With this, many audiences from different age groups go to TikTok to find instructive videos, atop fun ones.
#vivoV21MagazineMaterial
It's a lot of people's dream to be on a cover of a magazine. With a new readily available frame on TikTok, they can pose like a pro just like vivo's Master of Candid Selfies Marvin Fojas!
#TheNewPortraitMaster
Popularized by vivo and its brand ambassador Maine Mendoza, #TheNewPortraitMaster trend houses videos that talk about the amazing photography features of the new vivo V21 series. This ultra-sleek selfie flagship phone comes in various kaleidoscopic colors that fit the fun and trendy lifestyles of people today.
Adding to its popping looks are its astounding camera features. With a 44MP lens and Optical Image Stabilizer (OIS) for the front camera, and a 64MP for the rear camera, users can be sure that they can only create the best photos and videos worthy of sharing, every time.
Comes with extended RAM — because memory is important
Aside from its stunning camera features, the vivo V21 series also has an 8GB + 3GB Extended RAM. This means that the phone can access data and programs faster, enabling the user to switch between apps faster and at a smooth rate. Its processor also runs on the MediaTek Dimensity 800U 5G Processor. This platform prides itself on delivering an extraordinary gaming experience, so mobile gamers can own their arena in a matter of seconds. As if that's not enough, the vivo V21 as well has a battery with a 4000mAh capacity and 33W FlashCharge feature. This assures users that they can always get through their day with a smartphone that's just as efficient as them.
Matches your aesthetic
The V21 doesn't just take great photos — this good-looking phone also won't cramp your style. The thinnest 5G-capable selfie phone on the market, the vivo V21 5G comes in variants of Sunset Dazzle and Dusk Blue. Meanwhile, the vivo V21e is available in Roman Black and Diamond Flare. Whatever V21 model you choose, you'll be sure to get a gorgeous phone that doubles as a fashion accessory you can proudly show off in your TikTok videos.
Best part? The V21e costs only P16,999 and the V21 5G costs P23,999. So at a reasonable price, users can browse through TikTok — or even shoot amazing content — in style.
Get the vivo V21 series now at all vivo kiosks and stores, and online at Shopee and Lazada. Head on to the vivo official website to learn more about the V21 5G and V21e.  You can also follow vivo on Facebook and Instagram.