In a world where being single is looked upon as such a sad tragedy, being in a relationship doesn't look so hot either. But watch out if you hate these types of couples: you never know if it'll be you in the future. Or maybe it's you now and you're just not aware of it.
That Couple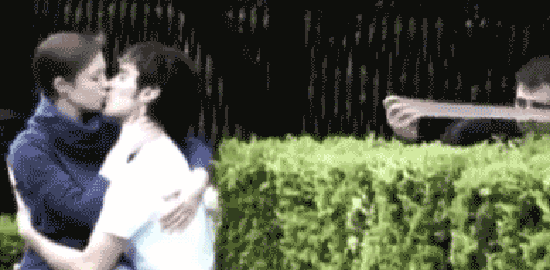 Everybody knows that couple. They're the ones who think excessive human touch is necessary and can't live a second without body parts touching. If you think that's cute, sure it is, reminds us of a newborn baby needing his mother's touch but in a gruesome adult way.
The Social Media King and Queen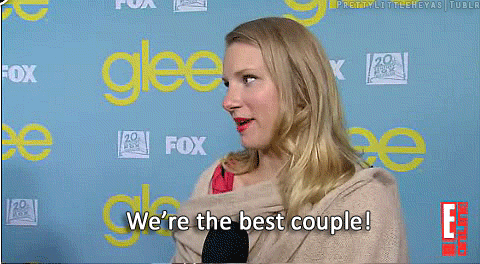 People say that couples who frequently post photos of themselves on social media doing literally everything, or photos of them kissing everywhere (at the restaurant before dinner, at the park, at that ride, at the office, at the classroom etc) during a date most likely have a sad relationship IRL. There's a whole lot of other stuff going on at the other side of the screen that we aren't privy to. But admit it, some of the photos of this Social Media Couple are #RelationshipGoals for most of us!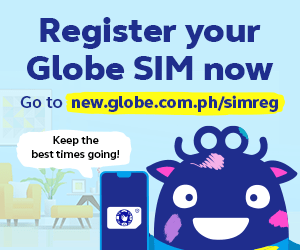 The Entitled Ones
The entitled couple has somehow gotten into their heads that they are the best pair in the world and everyone else should agree. Therefore normal people, especially the single ones, must treat them with respect and prioritize their needs.
A classic example of an entitled couple was portrayed in a story circulating the internet a while back. A guy was alone on the passenger seat of a UV Express, the vehicle was full and the only available spot is one seat beside the guy, and another at the back. Enter the Entitled Couple who asked the conductor to ask the guy if he could move to the back because the couple wanted to sit together in the passenger seat.
Good news, the guy didn't move. But there you see the lovely example of an entitled couple.
The Soap Opera Actors
You never know what goes on behind closed doors, but there's no such thing as closed doors with this type of couple. They are the ones comfortable fighting in public, picking no time nor place; if they're pissed they don't care who's around. In true soap opera fashion, some scenes include the girl trying to walk away and the guy grabbing her arm and shouting "Sa tingin mo san ka pupunta? Nag-uusap pa tayo dito!" In the middle of a crowd. At a mall.
The Giggly All-Rainbows-And-Cupcakes Couple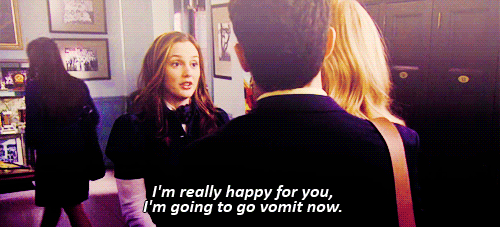 And right here we have the noisy pair who thinks nobody is bothered by their high pitched flirty voices and inside jokes. If they're out on a barkada outing and they're just in a corner giggling and whispering, then, by all means, they're welcome to leave the group. We guarantee after seven years of being together they won't be like that anymore.
The Overly-Proud Couple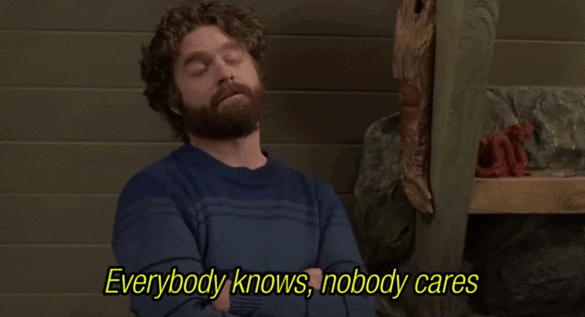 Couples nowadays are extreme. They want the whole world to know how happy they are and how special they are for each other but please. We can all survive without knowing that. Don't you think huge cardboard signs with "Be My Date" are overrated? What about being so proud to the point of saying this:
get yourself a paul salas but not my paul salas 😋☺️ pic.twitter.com/dQHoEGbBYT

— Barbie Imperial (@barbieeimperial) August 9, 2017
Girl, he's all yours. Di namin aangkinin.
Us Against the World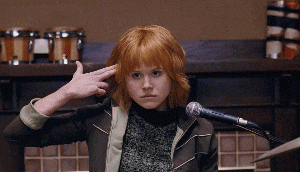 And yet some couples are so into their relationship that they will make a pact to be there for each other, for better and literally for worse. Even though their partner did something wrong, they still support him/her 100%. The classic example of when "I gotchu fam" isn't so great.
good times or bad times, i got his back. even if you bash me, i just wanna show you guys that bad comments wont stop me, i know him 💯

— Barbie Imperial (@barbieeimperial) August 15, 2017
Nothing against this teen celebrity but why would she keep defending her boyfriend even though he obviously did something wrong?
The Mature Couple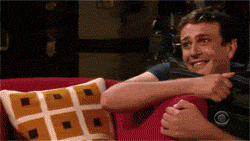 I'm not saying that all the aforementioned types of couples aren't mature or should by some extent break up but this last type is the best. The mature couple knows their place in the world and most importantly knows how to handle their relationship. They will not resort to asking a passenger to move from his seat because they should be regarded as a package, no. They will do the mature thing and sit apart for a while. They won't do everything extravagantly like celebrating daysaries, monthsaries, and posting it on the internet. The mature couple knows the worth of privacy and how to behave in public properly. Doesn't that sound all the more attractive for you?
Which type of couple are you? Share it with us!