8 Types of Titas of Manila


By Pauline Zamora

We're all familiar with the Titas—an adorable group of women with very distinct personalities. Confused? They're the ladies who always sing Top of the World by The Carpenters during your family reunions. Whether she's an actual aunt, a friend of the family or just someone who's an old soul, the Titas have already become unforgettable characters in our lives (whether we like it or not).
Despite their collective love for shawls though, the Titas still come in different shapes and sizes. Here are some Tita stereotypes you're probably familiar with.
8. The Matchmaker Tita
Mga hijo, single and ready to mingle na siya. Go na! pic.twitter.com/8QkW0HYbYm

— Titas of Manila (@TitasofManila) August 15, 2015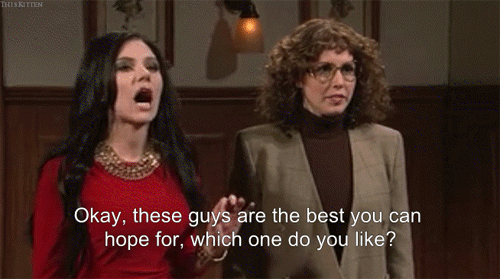 via giphy.com
The Tita you try to avoid during family reunions. The meddling cupid in your life, her favourite line is "Hija, may irereto ako sayo," and then proceeds to show you photos of her amigas' sons. Every single year since puberty hit you, the matchmaker Tita has become overly concerned about your love life and has decided to make it her mission in life to find you a significant other. You've even begun to dread family reunions because this Tita will always be the first to ask you, "May boyfriend ka na ba?" and follows up with another question you've been secretly asking yourself as well, "O, bakit wala pa?" Pro tip: just smile–she means well.
7. The No-Holds-Barred Tita

via watchuseek.com
Laughs like a hyena? Check. NSFW jokes? Double check. The other Titas probably think she's too vulgar for her own good, but it's not the no-holds-barred Tita's fault that her razor-sharp comments and dirty jokes get all the laughs from the amigas table. Even though she's crass and just a tad bit offensive, tweeting her hilarious punch lines make your Twitter a lot more interesting, which is why we pamangkins love hanging out with this Tita.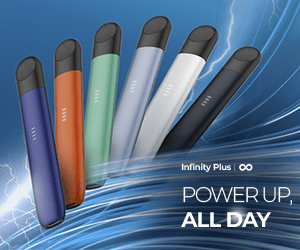 6. The Pa-demure Tita

via theodysseyonline.com
Ah, of course, the complete opposite of the no-holds-barred Tita. Her eyes go wide in shock as the no-holds-barred Tita recounts the now-classic #CoffeeOrChupa story. Even though you find the whole tale hilarious, you still have to control yourself and be the innocent youth that the pa-demure Tita thinks you are. She looks like she doesn't want to listen to the intriguing stories of the no-holds-barred Tita, but, she really, really does–she's just too demure to admit it.
5. The Fashionista Tita

via confessionsofabookgeek.com
The Tita all her kikay pamangkins love because they can always run to her for hand-me-downs. Coming from her weekly Zumba sesh, she sashays into the restaurant where the other amigas are waiting, a new designer bag slung over her arm. This Tita doesn't dress up in traditional Tita garb (shawl, cardigan, printed blouse). In fact, her style is very bagets because she keeps herself updated on all the latest fashion trends. The other Titas might think she doesn't dress her age, but then again who are they to judge? After all, the fashionista Tita always gets away with, "Ano ba kayo. Nakita kong suot 'to ni Marian Rivera."