8 Types of Titas of Manila

By Pauline Zamora

We're all familiar with the Titas—an adorable group of women with very distinct personalities. Confused? They're the ladies who always sing Top of the World by The Carpenters during your family reunions. Whether she's an actual aunt, a friend of the family or just someone who's an old soul, the Titas have already become unforgettable characters in our lives (whether we like it or not).
Despite their collective love for shawls though, the Titas still come in different shapes and sizes. Here are some Tita stereotypes you're probably familiar with.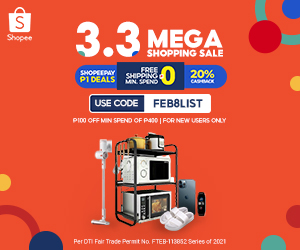 8. The Matchmaker Tita
Mga hijo, single and ready to mingle na siya. Go na! pic.twitter.com/8QkW0HYbYm

— Titas of Manila (@TitasofManila) August 15, 2015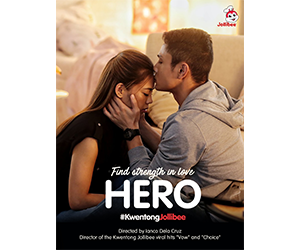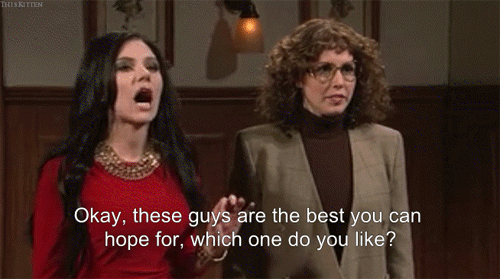 via giphy.com
The Tita you try to avoid during family reunions. The meddling cupid in your life, her favourite line is "Hija, may irereto ako sayo," and then proceeds to show you photos of her amigas' sons. Every single year since puberty hit you, the matchmaker Tita has become overly concerned about your love life and has decided to make it her mission in life to find you a significant other. You've even begun to dread family reunions because this Tita will always be the first to ask you, "May boyfriend ka na ba?" and follows up with another question you've been secretly asking yourself as well, "O, bakit wala pa?" Pro tip: just smile–she means well.
7. The No-Holds-Barred Tita

via watchuseek.com
Laughs like a hyena? Check. NSFW jokes? Double check. The other Titas probably think she's too vulgar for her own good, but it's not the no-holds-barred Tita's fault that her razor-sharp comments and dirty jokes get all the laughs from the amigas table. Even though she's crass and just a tad bit offensive, tweeting her hilarious punch lines make your Twitter a lot more interesting, which is why we pamangkins love hanging out with this Tita.
6. The Pa-demure Tita

via theodysseyonline.com
Ah, of course, the complete opposite of the no-holds-barred Tita. Her eyes go wide in shock as the no-holds-barred Tita recounts the now-classic #CoffeeOrChupa story. Even though you find the whole tale hilarious, you still have to control yourself and be the innocent youth that the pa-demure Tita thinks you are. She looks like she doesn't want to listen to the intriguing stories of the no-holds-barred Tita, but, she really, really does–she's just too demure to admit it.
5. The Fashionista Tita

via confessionsofabookgeek.com
The Tita all her kikay pamangkins love because they can always run to her for hand-me-downs. Coming from her weekly Zumba sesh, she sashays into the restaurant where the other amigas are waiting, a new designer bag slung over her arm. This Tita doesn't dress up in traditional Tita garb (shawl, cardigan, printed blouse). In fact, her style is very bagets because she keeps herself updated on all the latest fashion trends. The other Titas might think she doesn't dress her age, but then again who are they to judge? After all, the fashionista Tita always gets away with, "Ano ba kayo. Nakita kong suot 'to ni Marian Rivera."
4. The Practical Tita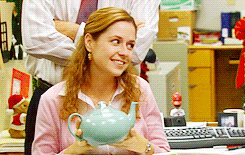 via harpersbazaar.com
This Tita is all about the process of "re"—that is, re-cycling, re-using, re-gifting. She's the first one at the buffet table after a party, armed with take-home bags for leftovers. That floral centerpiece? It never goes to waste after the party because the practical Tita will find ways to bring it home, no matter how bulky it is. The epitome of frugality, she believes that aluminium foil hasn't lived up to its fullest potential if not reused multiple times–ditto for plastic and paper bags. Hey, she's just being practical. After all, "Sayang naman!"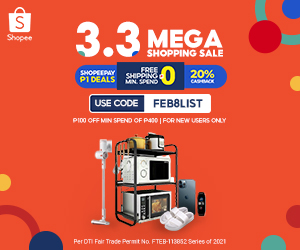 3. The Spinster Tita

via someecards.com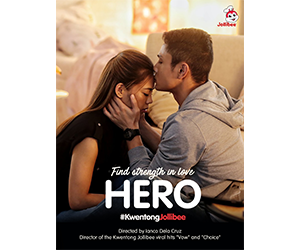 She's the only one who hugs you like you're 12, tells you, "Ang laki laki mo na!" every single time she sees you, and could still get away with it simply because you adore her. Having no kids of her own, she's the lovable aunt who's only too happy to spoil her adorable nieces and nephews. Bless her heart because she always gives the best Christmas presents (that your parents wouldn't get you). The downside is that she sometimes teams up with the Matchmaking Tita because, according to her, "Dapat wag ka gumaya sa aking matandang dalaga."
2. The Social Media Savvy Tita

via dishnation.com
Sometimes the Tita you regret adding on Facebook, she floods you by having too much fun with the "like" button. A new notification pops up and if it's not a Candy Crush request from her, it's usually a comment on a photo you've taken years ago—"Ang ganda ganda mo, iha! Regards to your mom,"—and suddenly the comment thread becomes a lengthy conversation between this Tita and your mom. When she's not doing that, she's usually posting loads of photos of her pamangkins and lunch dates with her squad, or sharing bible verses and commenting "Amen."
1. Your Barkada's Tita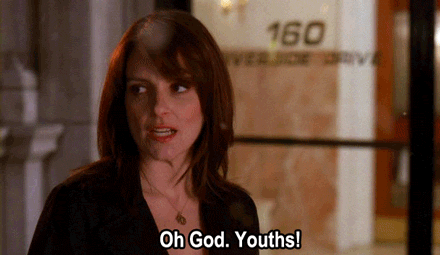 via pinterest.com
She's technically not in the same age group as the other Titas, but she acts like she's light years away from her teenage days. While you and your friends are out for a casual inuman sesh, the Barkada Tita stays in, bakes cupcakes and sleeps before 11 because just the idea of being in a place with too many people and loud music is already exhausting. You might think she's too old school for her own good, but you can't help but admire her wit and intelligence for always bringing a scarf (or shawl or cardigan) everywhere while you freeze in the restaurant during one of your barkada dinners. This Tita prefers wine over beer, tea instead of a milkshake. She's that mature.
What other types of titas have you met in Manila? Sound off in the comments below!