Antipolo Food Crawl:
8 Delicious Restaurants
to Build a Roadtrip Around
By Shen Mascarinas
Tagaytay, BF Paranaque and Kapitolyo are the usual destinations of road trips with a food adventure agenda. Sure, these areas are all distinct culinary gems with tons of restaurants for various kinds of cravings. But, what's a true adventure without exploring new grounds?
Take your hunger for delicious food and thirst for new environments to Antipolo. Here are 8 restaurants that will make a road trip absolutely worth it.
8. Balaw Balaw Specialty Restaurant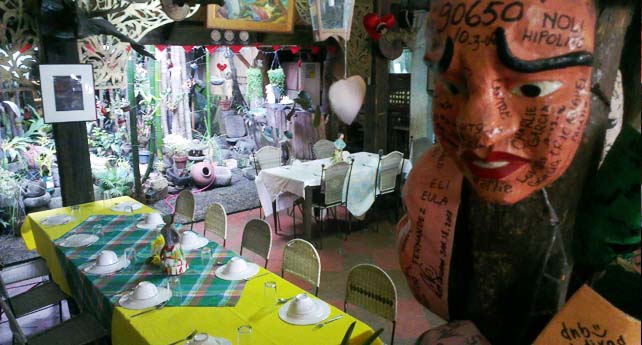 #16 Dona Justa Subdivision, Manila East Highway Angono, Rizal
(02) 651 0110, 0923 714 4209 | Facebook Page
Open everyday from 10am to 10pm
Budget for two – P400
This restaurant not only doubles as a quirky art gallery (aka Instagram spots galore), it's also a destination for conquering your fears. Aside from serving great Filipino classics amidst lovely interiors, Balaw Balaw is also popular for their exotic dishes. Are you willing to try horse, ants, crickets, beetles and many other unexpected proteins?  It's definitely not a meal for the weak, but Balaw Balaw is known to transform these peculiar ingredients into winner and memorable dishes.
7. Crescent Moon Café & Studio Pottery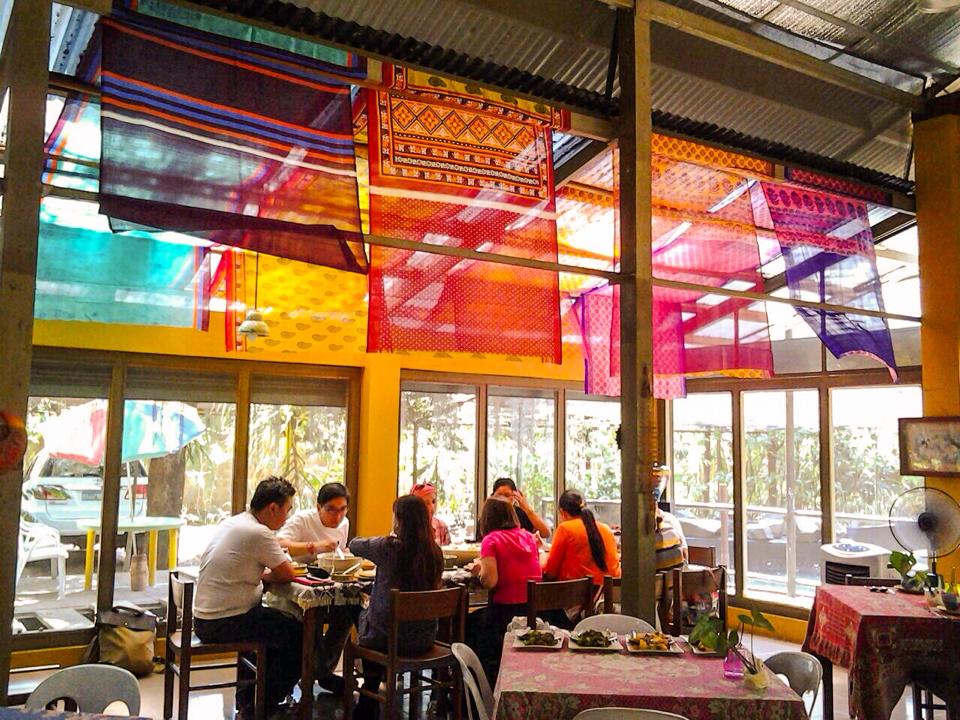 Sapang Buho Road, Barangay Dalig, Antipolo City 1870
(02) 658 3866, 0917 523 2356 | Facebook Page | Website
Open Tuesday to Sunday from 12nn to 2pm for lunch and 2pm to 4pm for merienda
Budget for two – P900
Go on a food adventure and let the creative hands behind this café slash pottery studio take the wheel. Crescent Moon Café's menu varies according to the freshest ingredients available. Their healthy and refreshing set meals come with their popular alagaw appetizer, soup, main dish, vegetables and their signature suman-mango dessert. Don't let your food coma keep you from exploring the café's lovely garden and pottery studio.
6. Yellow Lantern Café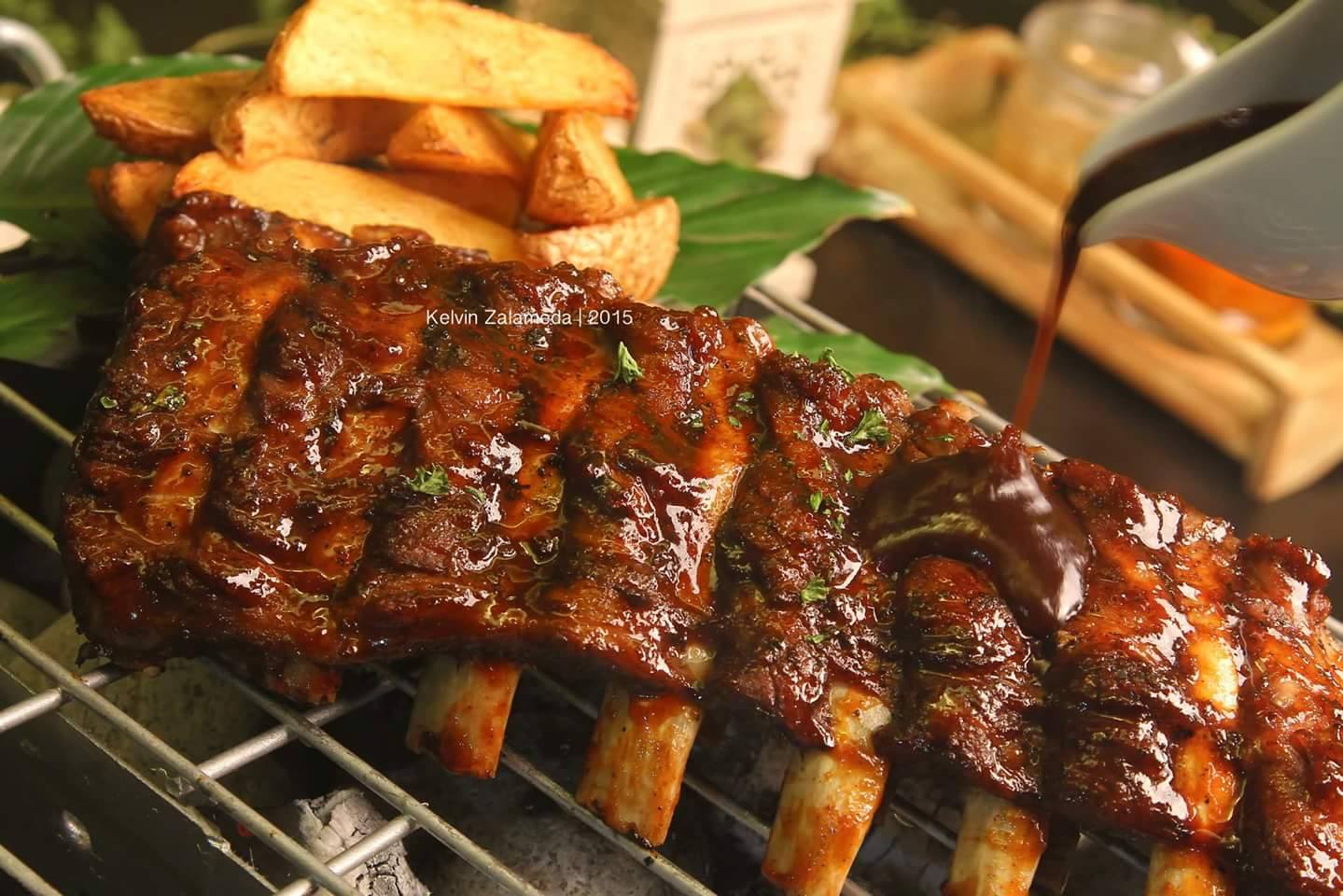 Ground Floor Comodaville Building, 267-269 Sumulong Highway, Mambugan, Antipolo City
(02) 631 5648, (02) 477 4168 | Facebook Page
Open everyday from 10am to 12mn
Budget for two – P900
You went all the way to Antipolo already, so why not treat yourself to a place with a welcoming ambiance, an incredible view and various kinds of comfort food, all washed down with great booze? The answer to that is Yellow Lantern. First-timers should try their ultra-tender Kalderetang Kambing, Sweet and Spicy Spareribs and Churros con Tsokolate.
5. Pinto Art Gallery Café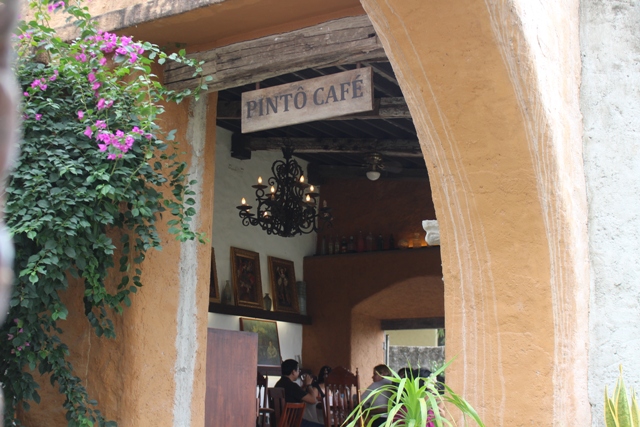 1 Sierra Madre St., Grand Heights, Antipolo City, Rizal
(02) 697 1015 | Facebook Page
Open Tuesday to Sunday from 9am to 6pm
Budget for two – P1200
After you indulge your eyes at the gallery's gorgeous grounds, satisfy your palate next. The café at Pinto has a short menu, but the selections are well-curated and at least this way, ordering doesn't have to be a confusing 30-minute process. They have three pasta dishes, three entrees and three desserts. Each order of entrée comes with soup of the day, rice or couscous and dessert. The food is catered by Bizu, so you can expect the same finesse that their fancy patisseries are known for.
Just some examples to get excited about are Shrimp Gnocchi, Herb Crusted Sole and three in one dessert consisting of homemade vanilla ice cream, cheesecake and banana brulee.
4. Vieux Chalet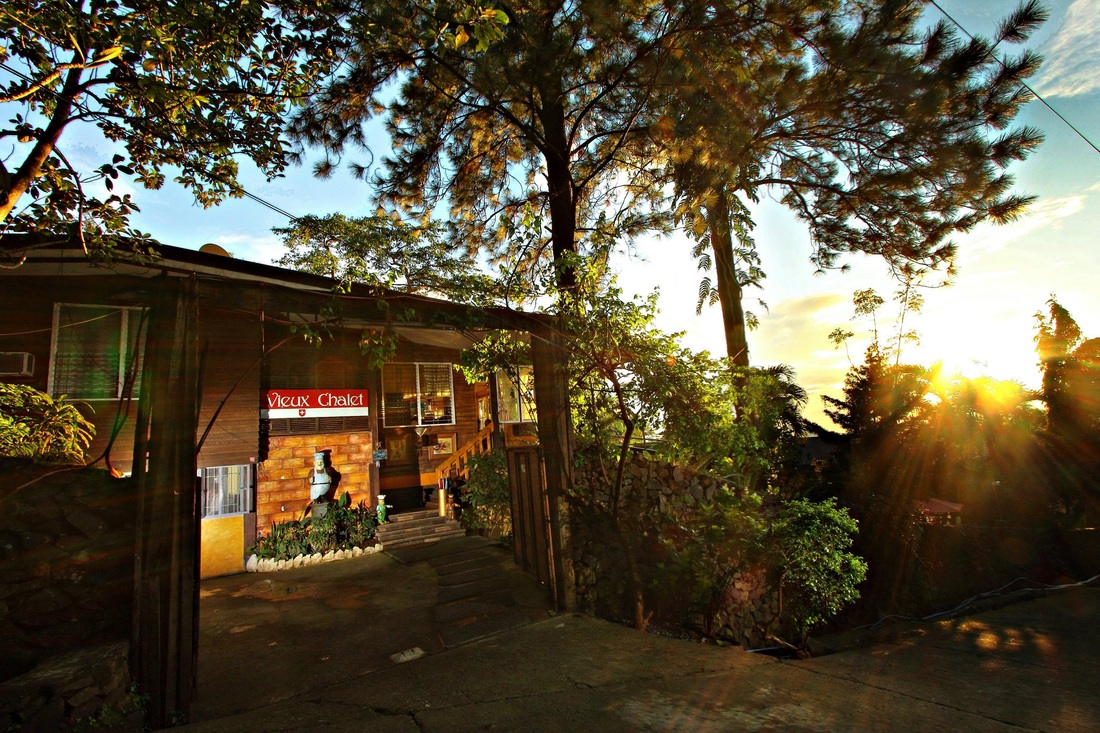 456 Taktak Road, Sitio Sampaguita, Santa Cruz, Upper Antipolo, Anitpolo City
(02) 697 0396, 0928 288 8584 | Facebook Page | Website
Open Friday to Tuesday from 9am to 10pm
Budget for two – P1300
The ride up to Vieux Chalet is a long one, but it's totally worth it. You'll realize that as soon as you step into its quaint and homey interiors, see the majestic view of city lights and taste their Swiss comfort food. Almost everything from their menu is homemade, whether it's pasta, bread or cheese. Don't miss out on their Swiss specialties–Raclette, Cheese Fondue and Fondue Bourguignon.  It's also a bed and breakfast, perfect for spending special occasions literally away and above the metro.
3. Tamagoya Noodle House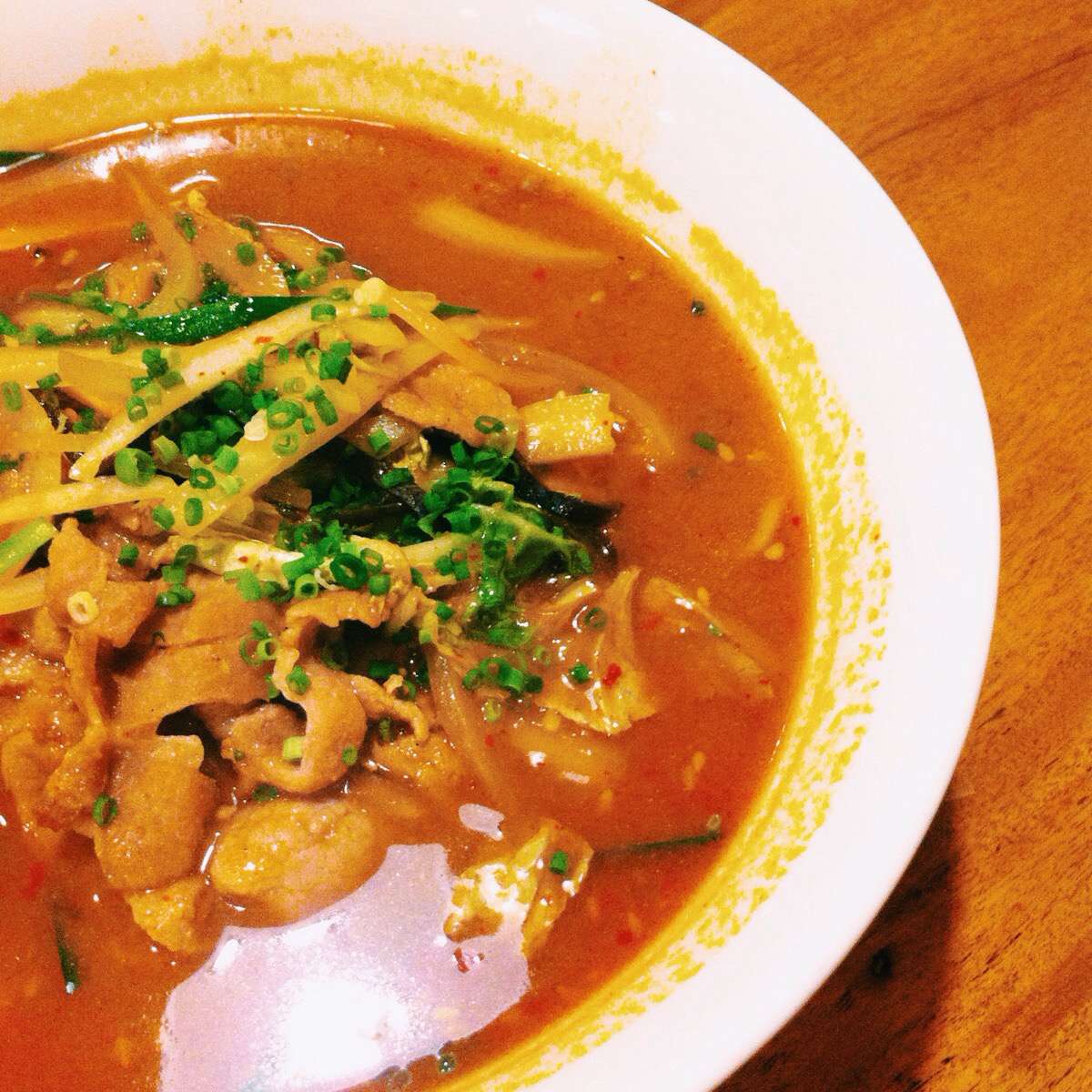 Soliven Avenue, Masinag, Antipolo City
(02) 861 8631 | Facebook Page
Open every day from 11am to 2pm, 5pm to 9pm
Budget for two – P600
Get in on one of Antipolo's best secrets. Tamagoya Noodle House is a no frills Japanese restaurant that specializes in very tasty and affordable ramen. No ramen is more than P180, yet the broths are full-flavored, noodles are al dente and toppings are plenty. The Gomoku Ramen, or noodles with mixed vegetables and seafood, is Tamagoya's bestseller. Tamagoya isn't limited to great ramen, though. People also rave about their Goyza, Karaage and Yakiniku Don.
2. Luljetta's Hanging Garden Restaurant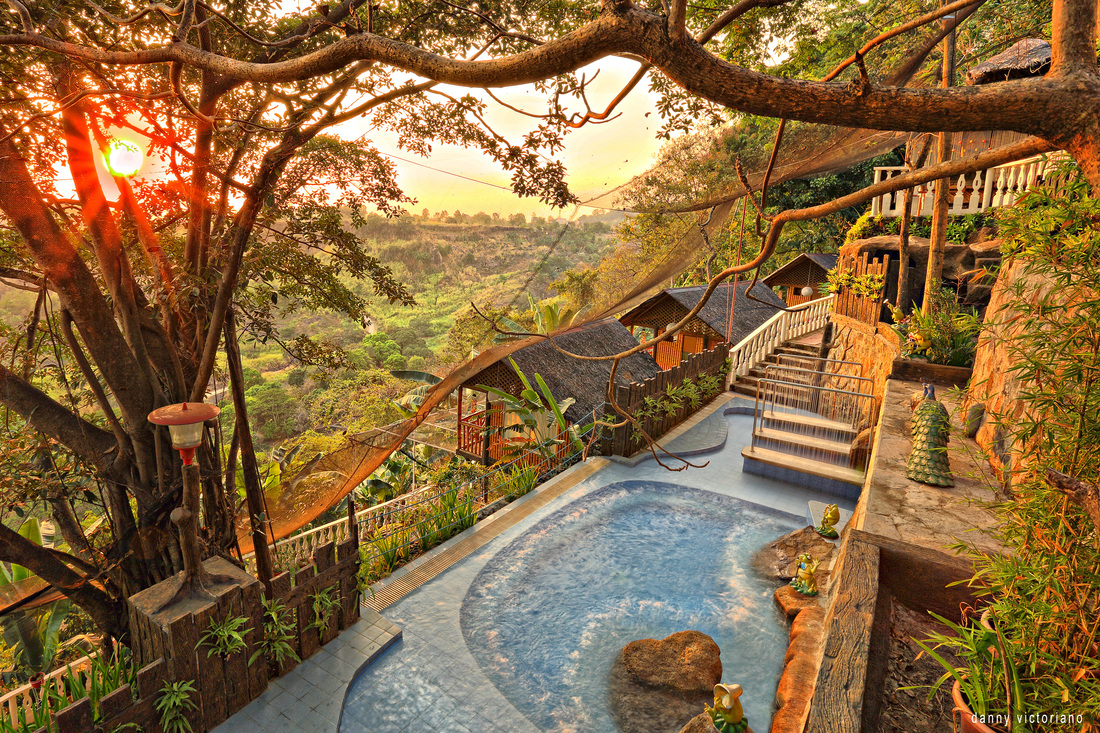 Sitio Loreland, Brgy. San Roque, 1870 Antipolo, Rizal
(02) 570 2532, (02) 695 1965, 0917 544 4432, 0928 627 8897 | Facebook Page
Open every day from 10am to 9pm
Budget for two – P1000 (exclusive of spa services)
Make the endpoint of that road trip a beautiful retreat at Luljetta's Hanging Garden Spa. Enjoy a much-needed r&r away from the city with Luljetta's incredible views, wonderful spa services and relaxing pools. Don't forget to take care of your belly as well, and the restaurant or café can do that for you. The menu varies depending on what the kitchen prepares, but you can be sure your pleasant experience will continue up to the food. Don't miss out on their special fried suman with mango.
1. Eggs for Breakfast
Velada Estate, 21 Don Juan Street, Villa Cecilia Subdivision, Lower Antipolo, Mambugan, Antipolo City
(02) 213 2434 | Facebook Page | Instagram
Open everyday from 7am to 5pm
Budget for two – P500
From the interiors down to the food, this place is one of the most photogenic places you'll ever have the pleasure of visiting. Take a non-morning person to Eggs for Breakfast, and watch that person convert to the exact opposite. They execute breakfast classics like pancakes, toasts omelettes, silogs and benedicts well.
If you're looking for something heartier and more unique, Eggs for Breakfast has that covered as well. How does Bloody Mary Linguine, Huevos Rancheros or Deconstructed Hash Brown sound? Drive to Antipolo, and find out for yourself.
Any other culinary gems that are absolutely worth a drive to Antipolo? Sound off with your favorites below!