Typhoon Melor, local name Typhoon Nona, made landfall in Samar yesterday and has since brought havoc to its affected areas.
Hundreds of thousands of people were forced to leave their houses, trees and roofs were blown away by the wind, and the fear caused by Typhoon Hagupit at the same time last year which killed 53 people starts to resurface. Typhoon Nona has become weaker since its landfall, and here are 8 things you should know about its effects it has brought to the Philippines so far.
8. Profile of Typhoon Nona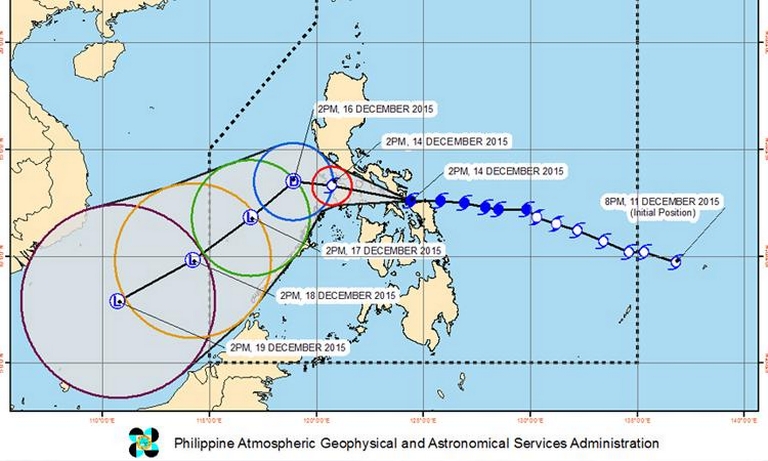 Nona made its first landfall over Batag Island, Northern Samar yesterday morning, its second over Bulusan, Sorsogon in the afternoon, its third over Burias island last night, and is now on the way to its fourth over Romblon but it has since then weakened into a tropical depression after it hits Mindoro then into a low-pressure area (LPA) when it passes the South China Sea, according to the National Disaster Risk Reduction & Management Council (NDRRMC).
It will stay in the Philippine Area of Responsibility until this Friday, December 18.
7. Warning Signals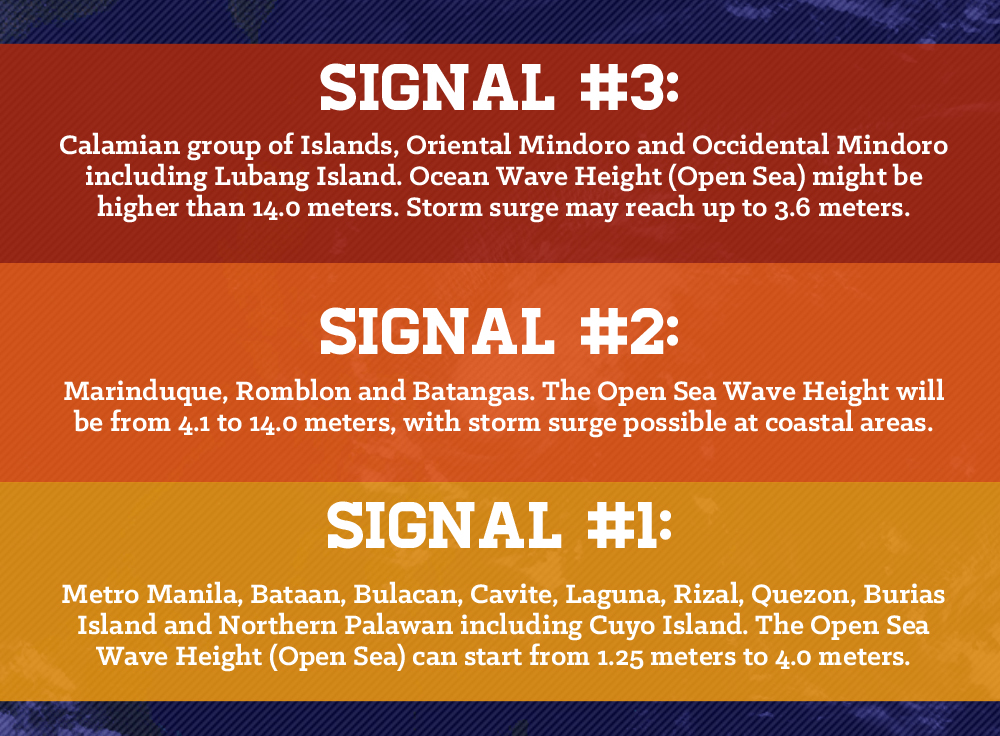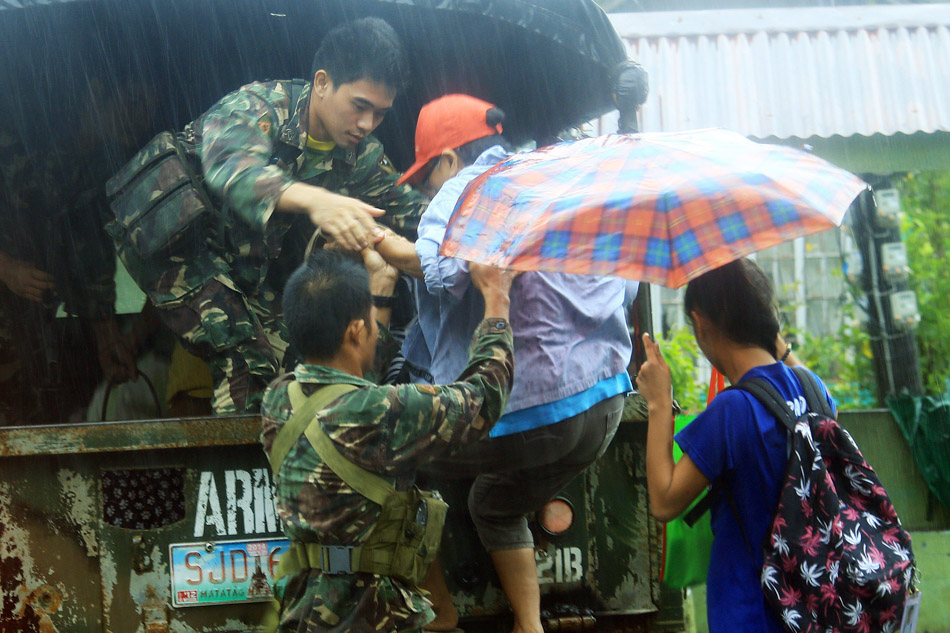 Here are the Public Storm Warning Signals today, December 15 according to PAG-ASA:
Signal #3: Calamian group of Islands, Oriental Mindoro and Occidental Mindoro including Lubang Island. Ocean Wave Height (Open Sea) might be higher than 14.0 meters. Storm surge may reach up to 3.6 meters.
Signal #2: Marinduque, Romblon and Batangas. The Open Sea Wave Heightwill be from 4.1 to 14.0 meters, with storm surge possible at coastal areas.
Signal #1: Metro Manila, Bataan, Bulacan, Cavite, Laguna, Rizal, Quezon, Burias Island and Northern Palawan including Cuyo Island. The Open Sea Wave Height (Open Sea) can start from 1.25 meters to 4.0 meters.
6. Property damages
Typhoon Nona brought strong winds, floods, and storm surges that caused a lot of property damages to the affected areas.
The electricity of the entire province of Romblon and some areas in Mimaropa, Bicol and other Visayas regions were cut due to strong winds.
5. Cancellation of school, flights, and sea travel
A total of 72 flights and 625 passenger and cargo ferry trips were cancelled starting Monday due to the strong winds and waves as high as 14 meters brought by Nona. Over 6,000 passengers are stranded in ports.
Classes today and tomorrow in all levels in affected areas were also cancelled.
4. Evacuation of victims and government support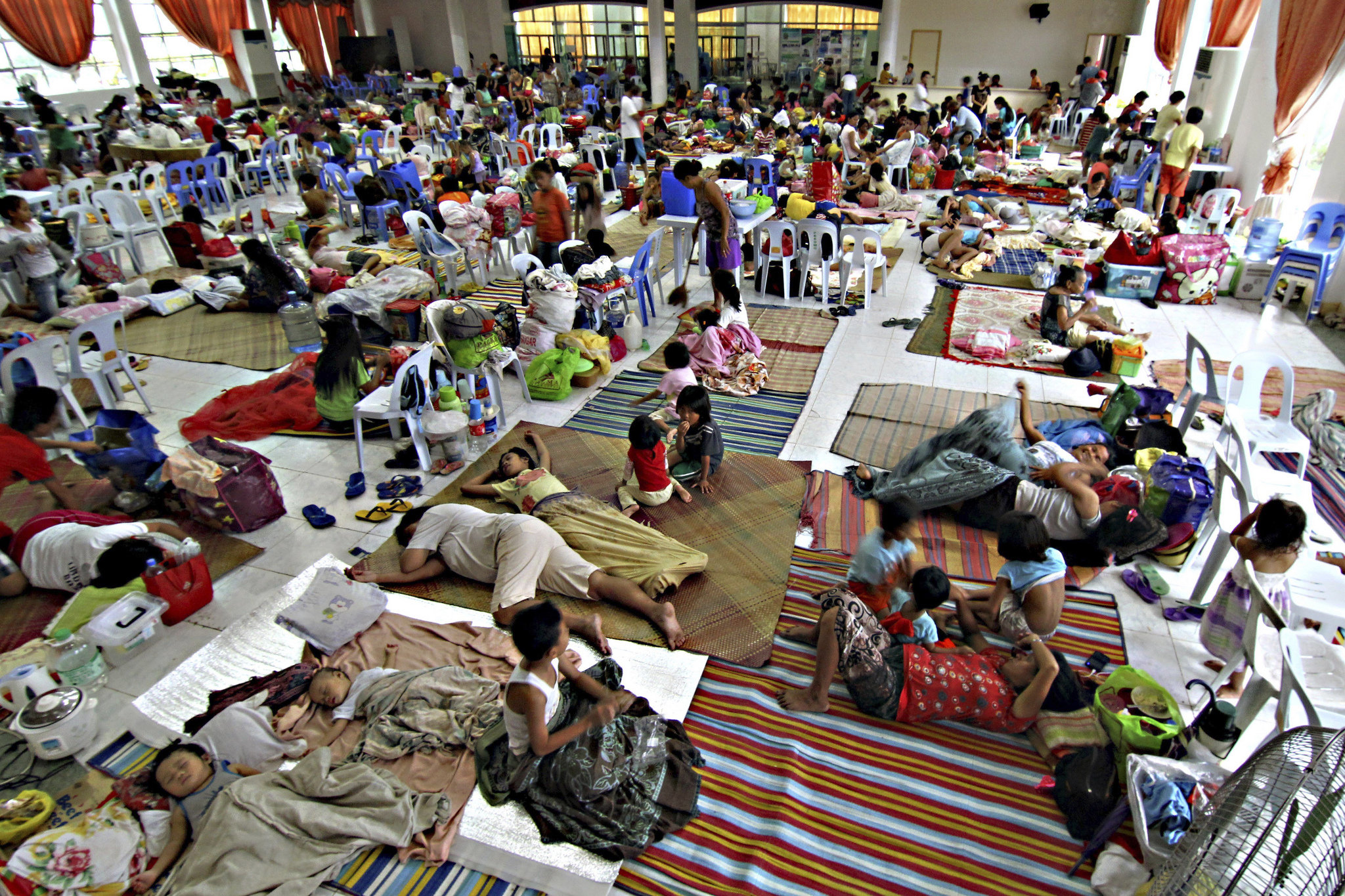 Over 800,000 residents have left their houses to stay in evacuation centers prepared by their local governments, according to Alexander Pama, director of the National Disaster Risk Reduction and Management Council (NDRRMC).
DSWD Secretary Dinky Soliman said about 300,000 food packs are ready to be given to affected areas. P662 million pesos has also been prepared for emergency purposes.
One casualty has been reported by the NDRRMC. Pascual Ausente Jr. from Allen, Northern Samar died from multiple lacerated wounds because of a roof torn off from a house. A report by Agence France-Presse however said that three casualties have already happened: one of hypothermia and two of drowning in Catarman, Northern Samar according to municipal disaster officer Jonathan Baldo.
3. Typhoon Nona and El Niño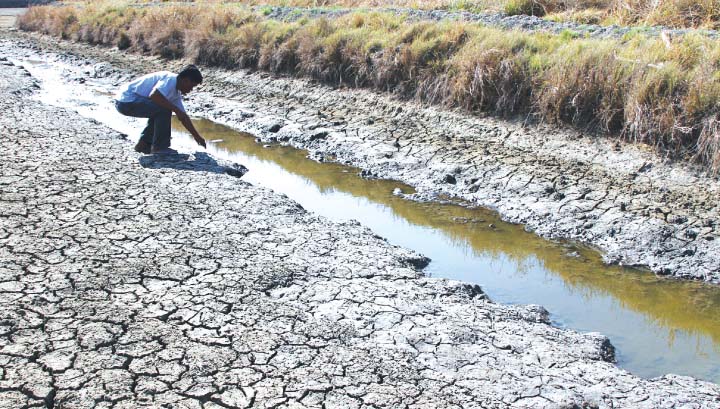 GMA resident meteorologist Nathaniel Cruz has reported that the arrival of Typhoon Nona in the country can help the ongoing El Nino phenomenon which is expected to last until the middle of 2016. Cruz reported that Typhoon Nona will have a minor impact on the water level of Angat dam but will be benefit areas that need rain water for crops.
2. Typhoon Onyok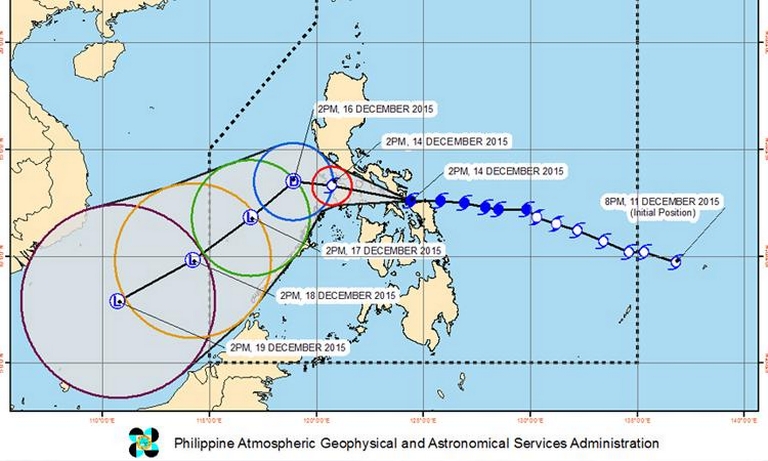 Although Typhoon Nona will be leaving the Philippines on Friday, a low pressure area with a high chance of becoming a tropical depression will enter the PAR. If that's to happen, it will be called Typhoon Onyok.
1. Emergency hotlines
Here's a more complete list of emergency hotlines.
Got updates? Please post them in the comments!