The road to self-awareness isn't obvious to everyone. Some of us need to get hard life lessons spelled out for us. Thankfully for those of us who've still got plenty of room for character growth, Typical Pinoy Crap's comic strips make reality checks easier to digest. Check some of them out here:
Your opinion isn't the only valid opinion
We all have different tastes. Beauty is in the eye of the beholder nga, di ba? Just because you don't find someone attractive doesn't mean that nobody else will.
The real meaning of "influencer"
Are influencers really just there to push products on us? Or should they try to use their platforms for something good? Makes ya think, huh…
8 YouTubers That Make the Local Vlogging Scene Better With Their Quality Content
8 YouTubers That Make the Local Vlogging Scene Better With Their Quality Content
Kyzia Maramara | May 01, 2020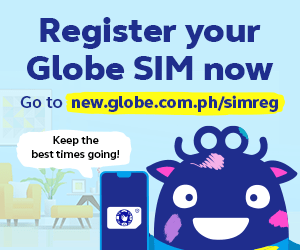 Disliking "small talk" doesn't make you deep
Almost every relationship starts with small talk. If you immediately launched into the meaning of life and the universe with every single person, that probably wouldn't lead to a good conversation. Small talk serves its own purpose. And yeah, sometimes we just really do  wanna talk about the weather!
Mind your own business
Get a life pls!
The true measurement of a relationship
Is it really necessary to know your partner's password for his or her SNS accounts? Isn't trust supposed to be part of loving someone?
Is sana ol really the basis of happiness?
Do we really want to be with someone who gets jealous of other people's relationships? No, your partner can't give you the things other boyfriends or girlfriends can, because everyone has something unique to offer. Wag na inggitera/o.
Work on yourself first
Before you love someone, you should know who you are and work on becoming a better person. Now, we're all works in progress and we'll never be perfect, but we can't expect Mr./Ms. Right to magically appear in front of us when we're doing nothing to improve ourselves.
Nobody is obliged to return your affections
Medyo harsh, but it needs to be said.
Want more? Follow Typical Pinoy Crap on Facebook and support him by donating!