Here's the thing: being a content creator or a YouTuber isn't something unheard of anymore. Pinoys have evolved from folks who were too shy to broadcast their lives to being active on every social media platform and pointing a camera at everything we're doing. In the past decade, vlogging has become more than just a hobby, but also a source of income for some Filipinos. YouTubers now abound and suddenly we're drowning in content.
However, it has recently come to everyone's attention that not all YouTubers deserve our views. Some create content that's downright degrading and insulting. Instead of giving these accounts attention, why not look for other YouTubers worth hitting that subscribe button for?
The Hungry Syrian Wanderer
Basel is a Syrian-born vlogger who moved to the Philippines when he was 18, a little more than 6 years ago. Since then, he has called himself the "adopted son of the Philippines" and with his kind heart has helped feed and provide aid to Filipinos everywhere. In 2020 alone, he has helped supply relief goods and hygiene kits to the Taal eruption victims in January and has distributed health kits for frontliners and Filipinos battling the coronavirus pandemic. Young, old, homeless, unfortunate, masses, and even stray animals — Basel will never hesitate to help however he can.
He might not be a Filipino in looks and race but he is a Filipino in heart and that's what matters. Whenever you're feeling particularly down or hopeless, browse through his YouTube videos and you'll be greeted with videos that will show you what true kindness is.
Luis Azcona
Listening to Luis Azcona narrate his fiance, Sharlene's cooking videos is the funniest and most enjoyable thing you could ever watch. The narration is full of puns that will make you chuckle all throughout. If you've ever realized that the best way you learned stuff back in school was when your teacher used humor, then this is the perfect way for you to learn how to cook.
Luis and Sharlene prove that cooking channels sometimes don't have to be all glamorous and aesthetic. There's room for mistakes and fun and as long as the outcome is still edible, you're all good.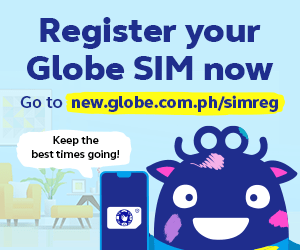 Elle Uy
Elle Uy is a decorator and designer that will teach you how to make your home aesthetic because who says only guys can move furniture around or create stuff? We all know we've got that private Pinterest board where we store home decor that we just envy so much — Elle can make your dreams come true. Or at least inspire you to live them out. Her videos include home makeovers, budget decorating, and DIYs.
VladFX and Miko Tiotangco
Are you an aspiring video editor or perhaps another aspiring vlogger? VladFX and Miko Tiotangco will teach you how to harness your powers of visual effects and video editing to make you better at the game.
VladFX is Vladimer Castañeto, a visual effects artist who creates great tutorials on visual effects and 3D art. Although he hasn't uploaded a lot of videos, the ones he has already uploaded are perfect enough on their own. On the other hand, Miko Tiotangco's channel has more uploads and will help you develop your filmmaking and photography skills through videos on the basics of editing, tips, and even inspiring cinematic reels.
Penelope Pop
Winnie Wong is Penelope Pop, a vlogger who does videos on anything from art to organizing to makeup. Her videos are soothing and helpful. She has a recent series on decluttering that will help you clear up and organize your digital files, phone space, hard drive, and even your physical space. She has videos on the basics of makeup, skincare, and fashion, bite-sized videos that promise to always deliver new knowledge for whoever's watching. If there's something worth doing this quarantine, it's bingeing her videos and following her advice.
Kaalaman
For your weekly dose of news, opinion, and theories, Kaalaman should be your go-to channel. True to its name, Kaalaman aims to inform Filipinos about facts on the latest happenings and guide them to meaningful discussions and critical thinking. Kaalaman episodes, while often about serious topics, has the familiar brand of Pinoy humor that makes the videos entertaining while at the same time informative.
If more teenagers subscribed to this channel, imagine the amount of well-informed youth in the Philippines! One can only dream.
PaoLUL
PaoLUL's channel is chaotic — and we say this in a good way. So you can probably say it's a chaotic good channel worth subscribing to if you need a laugh. He reviews memes, tosses around and criticizes current events, plays games, and does practically everything. Those who think he's a little bit too much must remember his content is satire.
Mimiyuuuh and Lloyd Cafe Cadena
If
If laughs and entertainment are what you're looking for, you can't go wrong with Mimiyuuuh and Lloyd Cadena. One is a veteran content creator who was probably one of the first recognized and well-loved Filipino YouTubers in the country and the other, while being fairly new to the game, is moving in leaps and bounds.
By now, Lloyd Cadena must know content creating like the back of his hand. With years of making videos under his belt, you'd think he'd be tired but he still delivers fresh content weekly with his signature laugh and humor. Mimiyuuuh has ascended to be one of the most famous YouTubers of our time and her own unique personality has landed her in collaborations with Heart Evangelista, Alex Gonzaga, and even with high-end clothing brands. Why pick one when you can subscribe to them both?
Can you recommend more YouTubers to add to the list?