Odds are that if you're a die-hard collegiate basketball fan like I am, then you've probably felt the same way I have since this past weekend. For those unaware, Season 80 of the UAAP men's basketball tournament opened last Saturday, which means a lot of things.
To give a brief overview, it means your weekends will now be preoccupied with crazy, fun, and intense basketball action. It means you're going to hear the beating of drums, the chanting of the crowd, and the fury of players putting it all on the line for their universities, whether on TV or at the arenas. Basically, it's pretty amazing.
We're three days and six games into the season, and there have already been standouts who have caught our attention with their play. In no particular order, here are the top eight in my mind:
Juan Gomez De Liaño, UP Fighting Maroons
There was a lot of noise about this 17-year-old kid from UPIS entering the UAAP season, considering he was the UAAP high school division's tournament MVP last year and also represented the Philippines in international 3-on-3 competition. Two games in, and the excitement is just increasing.
Juan, whose brother Javi is a second-year player for UP, scored only seven points in his debut against UST but displayed great athleticism and a hard-working mentality. It didn't take long for him to fill the stat sheet as he scored a game-high 16 points against Ateneo in his next outing this past Wednesday to go with 7 rebounds, 2 steals, and 2 assists.
UP has been waiting for a superstar for a long, long time now. He might have finally arrived.
Chi Ikeh, Ateneo Blue Eagles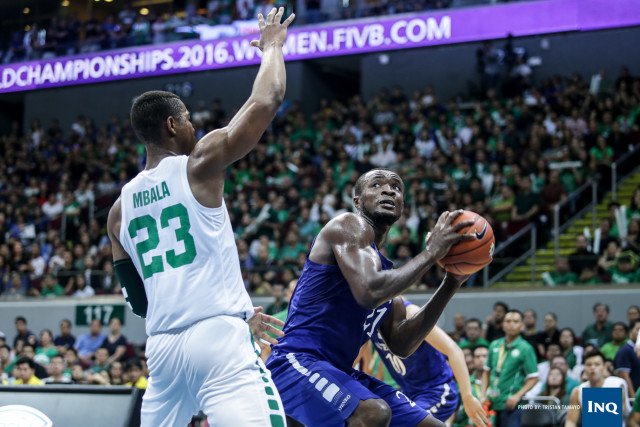 It's amazing how Ateneo big man Chi Ikeh went from running joke to serviceable to, "oh, dang, he might be really good!" in a three-year span. It now feels like ages ago when Ikeh was being ridiculed for not knowing what to do with the basketball once he caught it, but in two games this UAAP season, he's proven that he has turned things around.
Ikeh scored 18 points and grabbed 17 rebounds in the Blue Eagles' win against the Falcons last Saturday and then followed that up with nine points and 7 boards when Ateneo beat UP. Everyone knew the boys in blue would be dangerous coming into this season after their runner-up finish last year, and now Ikeh's improvement makes them even more lethal.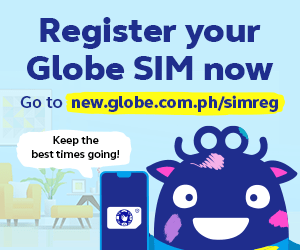 J-Jay Alejandro, NU Bulldogs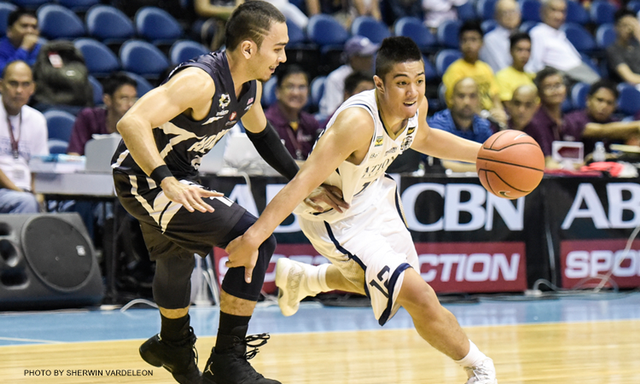 NU has played only one game thus far – a win against the UE Red Warriors – and in that victory, it was evident how much J-Jay Alejandro has evolved his game.
After being just a deadly scorer in his first four years, Alejandro displayed smarter decision-making and an all-around court awareness with 11 points, 7 assists, 5 rebounds, and 5 steals versus the Warriors. The difference is his game probably has something to do with the arrival of new head coach Jamike Jarin. Together, the two can elevate the Bulldogs to newer heights.
Tyler Tio, Ateneo Blue Eagles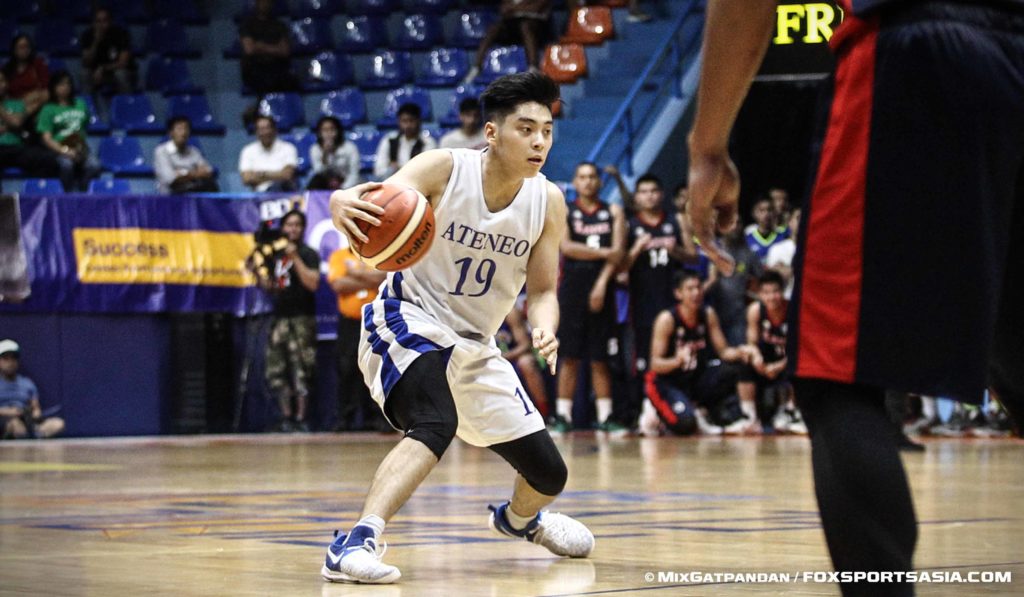 If the basketball skills of Kiefer Ravena and Chris Tiu made a baby, the early result would likely be what Tyler Tio is right now.
A little too much? I don't think so, even if he's only played one game in his UAAP career. After missing last year due to eligibility issues and sitting out Ateneo's first match due to an ankle sprain, Tio exploded in his college debut with 14 points on a perfect 6-of-6 shooting against UP.
What's impressive about the former Xavier High School standout goes beyond the stat sheet. If you watch how he moves and handles the ball, it's obvious Tio has all the makings of a future star in this level. Sooner than later, he'll be joining the two names above among Ateneo greats.
This is what I'm talking about. Great change of speed and sudden burst. Slippery and sneaky getting to the rim. pic.twitter.com/2eMLyKI5rj

— Naveen Ganglani (@naveenganglani) September 14, 2017
And then that shooting motion. Great form, Chris Tiu-esque. 6/6 for in his debut as a rookie? Kid's got mad talent. pic.twitter.com/QO4La1bQ2a

— Naveen Ganglani (@naveenganglani) September 14, 2017
Ron Dennison, FEU Tamaraws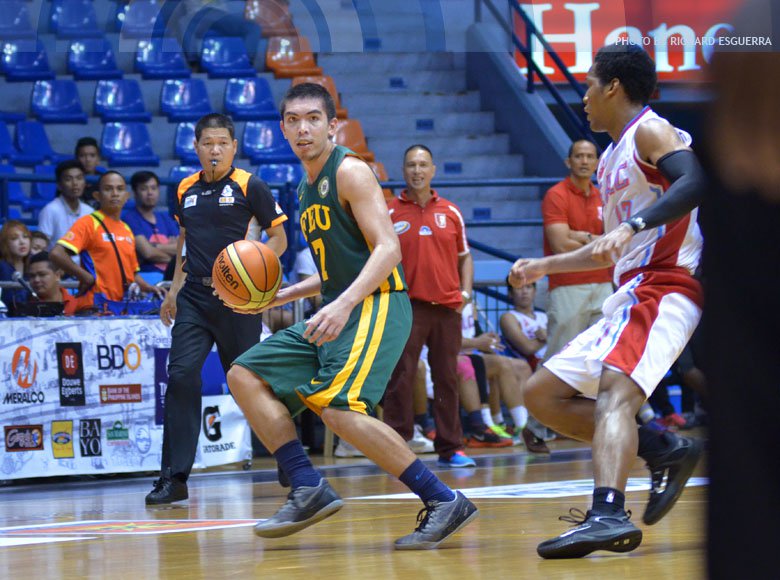 The reputation of Ron Dennison outside FEU before this UAAP season was simple: he was a good defender, but a dirty player. Well, it didn't take long for him to change that notion.
There was some speculation about who the Tamaraws' go-to-guy would be this year after the departure of Raymar Jose. Some wondered if it would be newcomer Arvin Tolentino. Some thought it could be Wendell Comboy. But thus far, Dennison has taken the responsibility.
Through two games, he's averaging 18.5 points a game on 63% shooting from the field. Remarkable, huh? And don't be fooled: he can still shut down an opposing player while getting in their head.
Aljun Melecio, DLSU Green Archers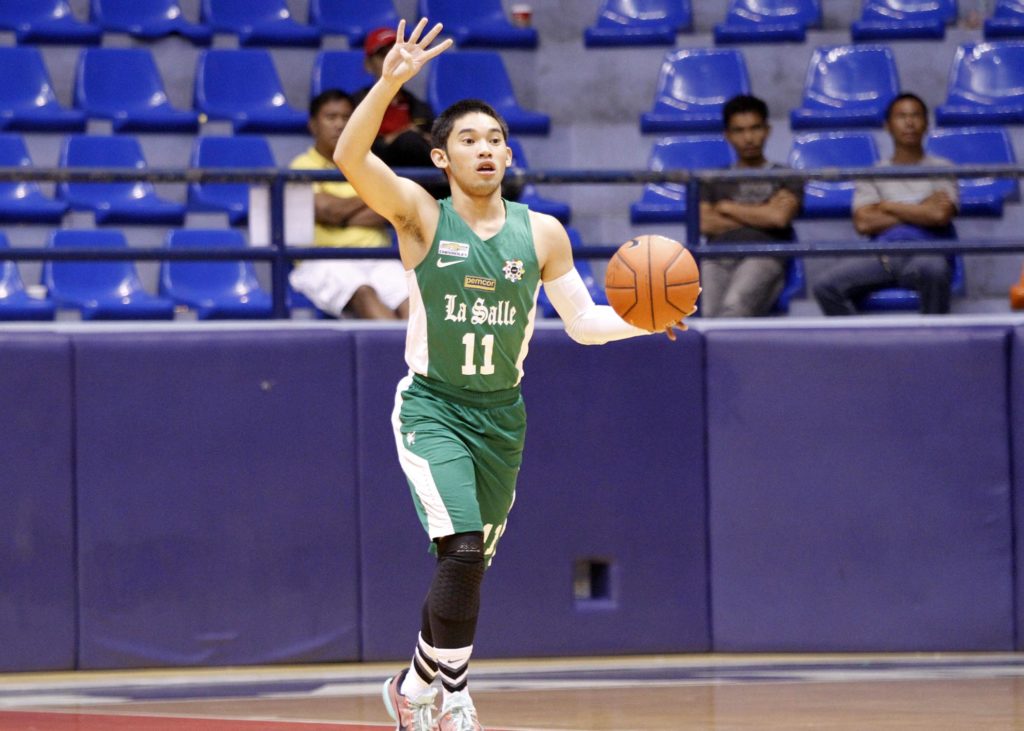 La Salle fans, look no further for your next King Archer. He's already here. His name is Aljun Jay Aloba Melecio.
Does that feel like a reach? Absolutely not, especially after the way Melecio played as a freshman last year (he was Rookie of the Year) and how much better he is now following that 29-point performance against FEU last Sunday.
The former Zobel spitfire and UAAP junior's MVP is as fearless as they come, not letting his lack of height handicap him on the court. He won't be afraid to pull for three from anywhere on the floor, and he also won't think twice about attacking the lane to mix it up with big men. He's clutch, he's got the La Salle swagger, and he's got superstar written all over him.
Watch the highlights of @AljunJayMelecio's career game yesterday vs FEU! @GoArchers pic.twitter.com/Xu7HKaBiQC

— HYPESPORTS (@HYPESPORTS_PH) September 11, 2017
Thirdy Ravena, Ateneo Blue Eagles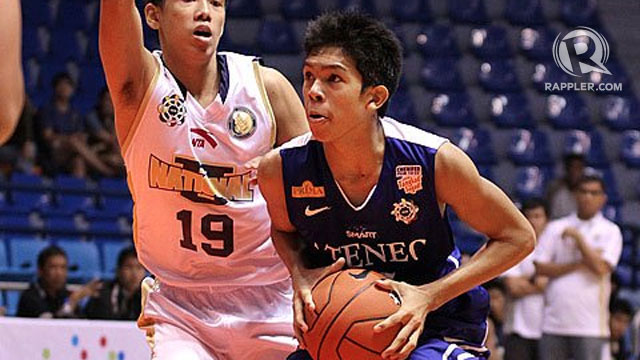 Last year, Thirdy Ravena escaped the shadow of being Kiefer's younger brother by displaying his own talents and abilities. So far this UAAP season, the younger Ravena has started to walk down the path of becoming a household name in his own right.
Thirdy has always been athletic, but now his basketball IQ has taken a leap as well. In two games, he's putting up 18 points and 8 rebounds a contest while having gone to the free throw line a total of 18 times already. The Blue Eagles are a scary bunch; a team that plays together and calls themselves a band of brothers. But each group needs a leader – that's what Thirdy is for this team.
Ben Mbala, DLSU Green Archers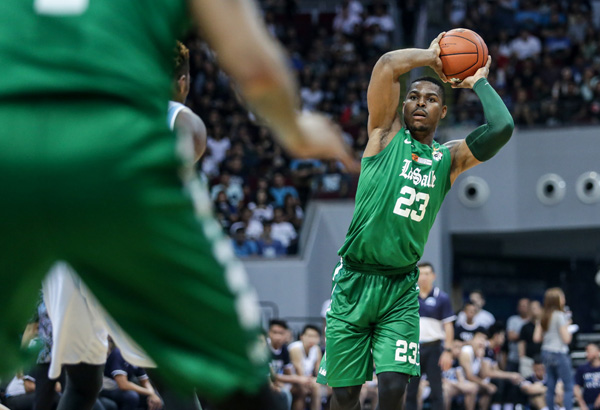 Before you come with your "Ben hasn't even played for La Salle yet!" argument, remember two things: Mbala is still, technically, a UAAP player after being lined-up by the Green Archers for Season 80; and second, he's been too damn impressive to not include in this list.
The reigning UAAP MVP missed his team's season-opener against FEU (he might make it back in time for the game against NU on Saturday) because of national team duties for Cameroon at FIBA Afrobasket. In that tournament, he ended up with averages of 21.8 points per game, 9.3 rebounds per game (both second in the competition), 2 steals per game, and nearly 2 three-pointers per game. Oh, and he led his team to the quarterfinals. That's crazy.
One thing's for sure: La Salle's opponents in the UAAP will not be thrilled once an even better Mbala returns.
Bonus: this Twitter exchange between Ravena and Mbala about the former's pants was hilarious:
.@benmbala's comment on @ThirdyRavenaaa's post has me SCREAMING 😂😂😂😂 pic.twitter.com/YuKRqjmRh7

— Naveen Ganglani (@naveenganglani) September 14, 2017
Who are on your list? Share them with us below!