High-spirited fresh graduates scrolling through Twitter might've recently read a tweet that dampened their celebratory mood. A netizen aired their opinion about the "reality" of graduating from the University of the Philippines and finding the diploma is not a ticket to landing a dream job. The post sparked a conversation on UP stereotypes and how all graduates should be aware of their value to companies.
The tweet that started the internet discourse
"Wait till the fresh grads realize that their UP diploma isn't a golden ticket to their dream job," read the controversial tweet posted last August 7. As of writing, it has amassed 5.7k likes and 1.3k retweets, most of which disagree with the original poster (OP).
Netizens started calling out everything that was wrong with the tweet.

"Please don't invalidate the graduates, especially at the time when they are supposed to be celebrating their milestones. Remember, having a UP diploma or diploma is already a dream come true for many," replied one Twitter user. OP's tweet came just a week after UP's in-person graduation rites which upset people all the more.
One netizen also politely disagreed and gave her own calming take on the post. She emphasized that it's alright for fresh graduates (or anyone, really) to not land their dream jobs since "our choices evolve anyway."
What do companies actually think of a UP diploma?
Studying at UP and graduating from the country's premiere state university is a dream for many. There's no denying there's prestige in wielding a UP diploma and that there's an edge to having one too. But is that a guarantee that a graduate will get their dream job? Thanks to OP's post, hiring managers and HRs gave us their two cents about applicants with a UP diploma.
One hiring manager who graduated from UP confessed she preferred hiring graduates from Polytechnic University of the Philippines (PUP) and other non-Big 4 universities. "'Pag galing sa UP, Ateneo, DLSU o UST, nirerealalk ko agad sa interviews: How long do you think are you gonna stay here?"
That question, of course, references the observation that UP students tend to "job hop."
Some also observed that companies prefer non-UP graduates to work for them. And if they do get to work at a company, UP graduates will almost always hear the same complaints: They've got too many opinions.

UP graduates' reputation could be part of the reason OP wanted to open students' eyes to the realities in the professional world.
But what do UP students say about all this?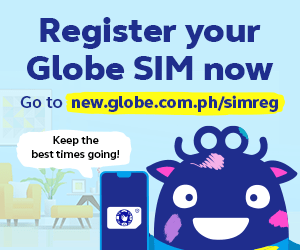 UP students defended themselves

Understandably, many UP students are appalled. Do they think of their diplomas as a golden ticket to success? UP students are aware of the real world and that landing your dream job is a lot harder than it looks. For them, it's not even about getting that job. Instead, it's all about knowing what you deserve and walking away from a company or opportunities that isn't that. 
"Masisisi n'yo ba kung 'job hoppers' ang ilang UP grads eh maraming companies and institutions wagas maka-exploit? Just another side of the coin to ponder about," tweeted one netizen.
Another netizen reasoned that UP students "see through abuses" in work practices (e.g. low wages, heavy workload, lack of benefits, etc.) and aren't afraid to defend themselves.

"Mali ba na UP is producing graduates who are aware of the value of their work? Ang dami kong tweets na nakikita like "ayaw ng employers ng mga taga UP kase…" and its screaming support for the unlivable working conditions of our country," read another tweet.
Yet another netizen defended the stereotype that UP students are demanding with this sarcastic response: "Summing this thread up: Be obedient and work politely despite the rotten system in your company."
While others simply said the truth:

Error404: Dream job not found.
No, it's not a golden ticket to a dream job..
…But years spent getting educated in UP has opened the eyes of its students to their worth as professionals and the reality that most companies tend to exploit their employees. That in itself is a valuable life lesson that could very well be a "golden ticket."

Other netizens also acknowledged that it's not only UP students who deserve good treatment from companies. It's every graduate, regardless of their university.

"On a serious note, hindi lang naman UP grads ang deserve ng malaking sahod. Everyone deserves a liveable wage, decent working conditions and benefits," tweeted one netizen.
As for the real golden ticket…
"As someone na walang diploma from UP but studied in UPD, I would say ang golden ticket na ibibigay sayo ng UP ay connections, experience, and grit," said a netizen.
In the real world, it's not really about your diploma
One reply to the original tweet summarized what everyone was fighting over: "Indeed, [a UP diploma is not a golden ticket]. They do, however, provide you with a 'solid ladder' to help you climb and land your dream job. Let's not kid ourselves, top school diplomas give an edge to job applicants, but it will always be up to someone if they will make an effort to climb that ladder."
This netizen is only echoing what millions of people already know: It's your hard work that lands you that dream job. Sure, going to a prestigious university is an advantage but it's not the university's work that helped you graduate — it's yours. And no one should invalidate that. Take that, naysayers.
Thoughts? Leave them in the comments section!
Check us out on Facebook, Instagram, Twitter, and YouTube, and be the first to know about the latest news and coolest trends!