Unless you've been living under a rock, you've probably heard the news that one of our very own actresses has made a breakout performance on the international stage. Dolly de Leon recently starred in the Cannes favorite Triangle of Sadness, where she received critical acclaim. Now, the film is set to find its way to Philippine cinemas.
What is Triangle of Sadness all about?

Set in the world of fashion, the story follows fashion model celebrity couple Carl and Yaya, who embark on a luxury cruise adventure. Things seem perfect and Instagrammable, but as a storm brews, heavy seasickness hits the passengers during the seven-course captain's dinner. The cruise ends catastrophically and they become stranded on a desert island with a group of billionaires and a cleaning lady. In the fight for survival, old hierarchies are turned upside down since the cleaning lady is the only one who knows how to fish.
The film made its premiere at the 2022 Cannes Film Festival last May, where it garnered an eight-minute standing ovation and the Palme d'Or, a.k.a. the most prestigious award at the festival.
Who else is in the film?

Directed by the multi-awarded Swedish filmmaker Ruben Östlund (Force Majeure, The Square), the highly-anticipated satirical dark comedy stars Woody Harrelson (Zombieland, The Messenger), Harris Dickinson (The King's Man, Beach Rats), Charlbi Dean Kriek (Spud, Black Lightning), Vicki Berlin (Anja & Viktor – In Sickness and in Health), and Zlatko Burić ( The Pusher Trilogy). Joining this cast is our very own Dolly de Leon in her critically acclaimed performance.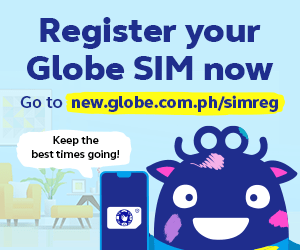 What role does Dolly de Leon play?

Dolly de Leon plays Abigail, a cleaning lady who is forced to survive with the fashion couple and a group of billionaires after being stranded on an island. With her life experience, she quickly rises up as the leader of the pack in order to survive on the deserted island.
"The part that I love the most about Abigail is she's a toilet manager, so in charge siya sa mga kubeta," Dolly de Leon said about her character in an interview with CNN Philippines. "She develops from this invisible nobody in a yacht to someone who is looked up to, followed, and turns out to be a very powerful leader in this very small society they built among themselves."
Critics expect to see Dolly de Leon's performance in this film to be included in the next Oscars' nominees for Best Supporting Actress.
When is the film screening in PH cinema?

According to Philippine distributor TBA Studios, the film will open in local cinemas ~soon~! So while there's no exact date yet, you can keep an eye on this space because we'll update here as soon as there's a date.
Watch the trailer now
While we're waiting for the official release date in the Philippines, make sure to watch the film's trailer here:
What the world needs now… is some Triangle of Sadness. Watch the worldwide trailer and catch a glimpse of our very own Dolly de Leon in her critically acclaimed performance!
Part 2 of 2 #TriangleOfSadness #proudlytba pic.twitter.com/jDqbtaATim

— TBA Studios (@TBAStudiosPH) August 10, 2022
Follow us on Facebook, Twitter, Instagram, Tiktok, and Youtube for the l8est entertaining, useful, and informative lists!