There's absolutely no way you could let UP Fair pass this year without attending a single night's performance. It's the one place where you can jam to music of local rock legends and indie crowd faves while screaming at the top of your lungs on thrilling rides or snacking away at the multitude of food stalls. No matter who you are — whether you're a student, alumni, or faithful attendee — you're always welcome to rock out and have fun with the community!
Here's a quick guide on how to have the best UP Fair 2019 experience!
Decide which UP Fair Night to go to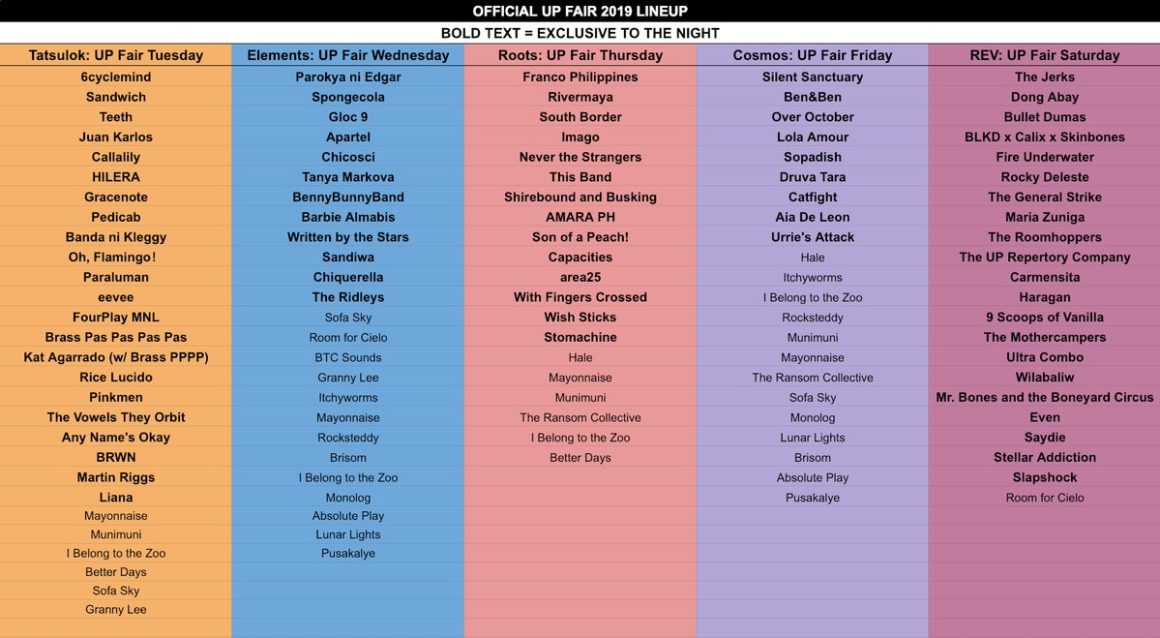 No UP Fair Night is the same. Organized by different handlers (UPD-based organizations), each night highlights different advocacies and different line up of bands, the complete list of which you can see at the tweet above. You should also check out the individual Facebook pages of each night for more information:
February 12 – Tatsulok: UP Fair Tuesday
February 13 – Elements: UP Fair Wednesday
February 14 – Roots Music Festival
February 15 – Cosmos: UP Fair Friday
February 16 – REV Music Festival: UP Fair Saturday
Get your tickets ASAP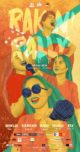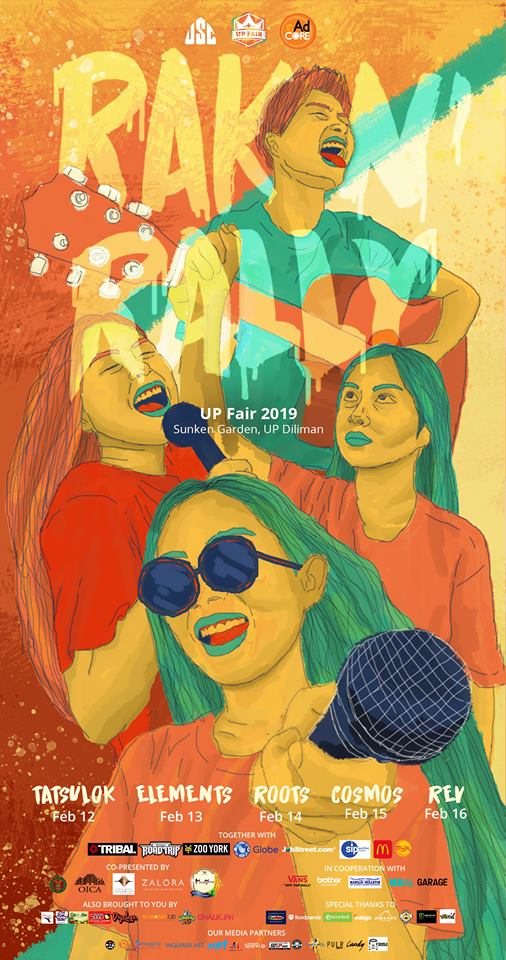 Tickets are selling fast so you gotta grab yours ASAP! UPD Students, faculty, and staff with validated IDs can buy tickets for PHP 80 at booths around the campus while outsiders can purchase the "general admission" tickets for PHP 160. Everyone can also purchase limited walk-in tickets at the venue.
Inform yourself of the different advocacies of UP Fair 2019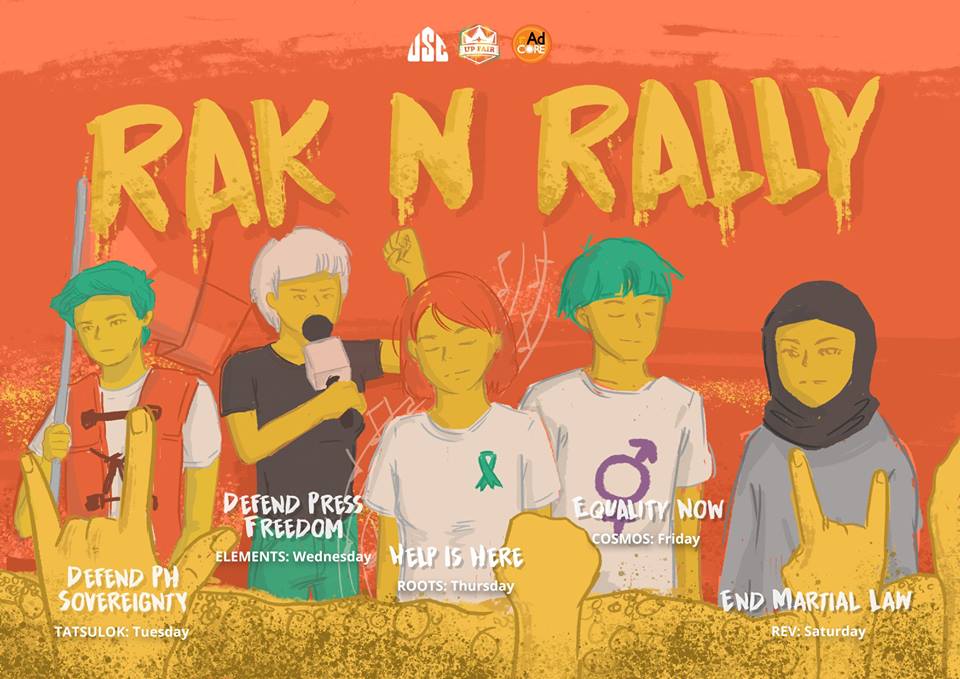 UP Fair has always put specific advocacies into the limelight per night, and this year it's geared towards promoting equality, peace, and freedom among Filipinos amidst the violence and injustice that pervades our society.
Tatsulok, organized by the Grand Triumvirate (Alpha Phi Omega, Sigma Rho and Tau Alpha Fraternities) aims to defend PH sovereignty, Elements by UP Junior Philippine Institute of Accountants (UP JPIA) campaigns for press freedom, and Roots by UP Economics Society (UP EcoSoc) and UP Underground Music Community aims to shed light on the importance of mental health. Cosmos by UP JMA promotes equality for all, while REV by UP Sigma Kappa Pi Fraternity and UP Sigma Delta Pi rallies against Martial Law.
Be there early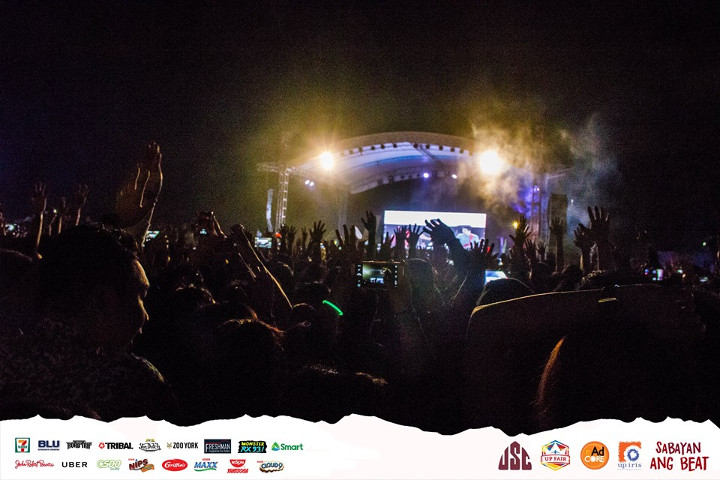 We're not kidding when we say that the lines going into UP Fair grounds get so crazy every night. Even if you arrive "on time" (that is to say, when gates open), you'll find yourself walking all the way to Palma Hall steps (a 5-minute leisurely stroll away) and wasting all your time queueing. So trust us: fall in line early!
When it rains, be prepared!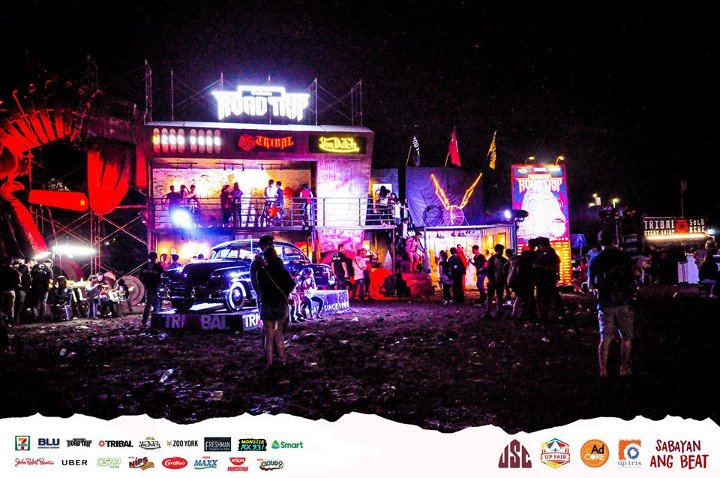 Last 2017's UP Fair Saturday saw an unexpected rainfall in the afternoon which caused the Sunken Garden to become a huge mud pool the whole evening. Shoes were caked, people walked barefoot, and some lucky ones were able to grab plastics to completely cover their feet with.
Everyone's hoping that this year's UP Fair week stays dry and sunny, but you can't be too complacent! So be prepared — bring appropriate shoes or sandals (your white sneakers have no place here), store some plastic bags in your purse, and bring tons of wet wipes.
Think twice about bringing a car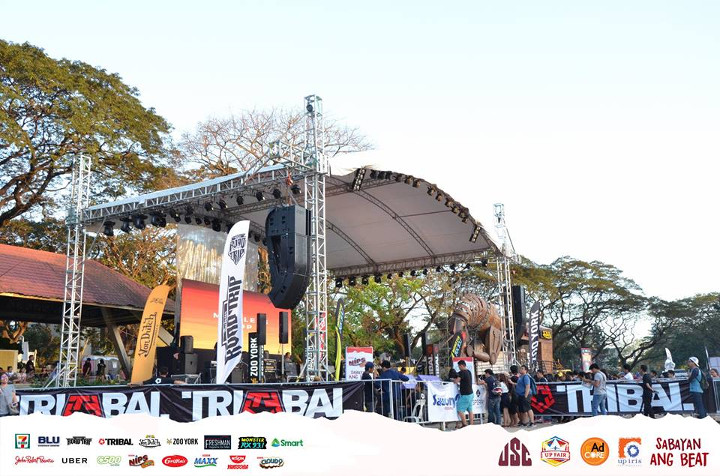 Although you're not disallowed from bringing a car to the campus, it just might be too much of a hassle for you to find parking space near the UP Fair grounds. Besides, you'd be stealing spaces from professors, students and admin especially if you're attending on a school night. Not to mention that it would be a huge inconvenience to students and joggers when they find cars of UP Fair attendees parked along the biker's lane.
It's completely fine if that's your only way of getting there. Just be respectful of the UPD community.
Rides are a thrill to experience
Don't miss out on any of the rides! Cheap thrills that they are, you'll want to fall in line again and again throughout the night nonetheless. Oh, and there's nothing quite like screaming a band's song at the top of your lungs while you're on the Octopus.
Be prepared to end up sleepless the next day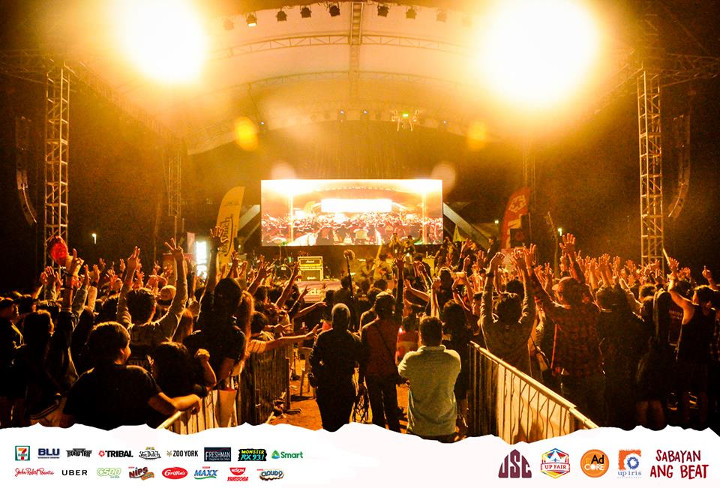 UP Fair nights end every day at the early hours of the morning, so if you have plans of finishing the concert until closing time, then stay hydrated, rest your legs, and remember: Berocca is your best friend.
What are you most excited for this UP Fair 2019? Share your thoughts with us below!