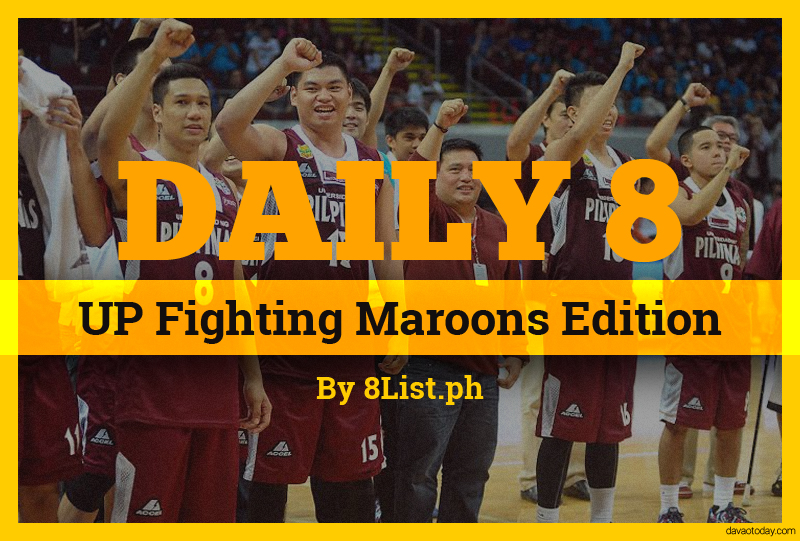 They won, they won, they actually won! And yes, it will take a while before we recover from the shock, or until the novelty of saying it wears off.
The recent back-to-back win of the University of the Philippines (UP) Fighting Maroons instantly turned the tables of all future matches of UAAP's 78th Season.
The die-hard patriots of the collegiate tournament also seem to have had a change of heart and now have a new favorite. With just six games down (and about 20 more to go!), almost everyone is already rooting for the Maroons, and here are 8 reasons why:
8. For the underdogs!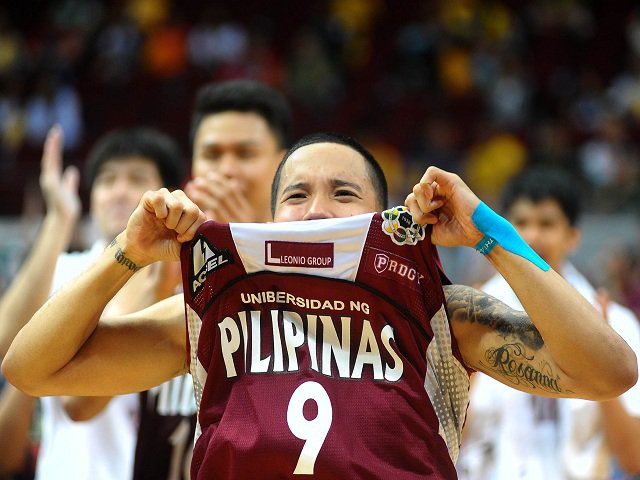 Who doesn't love a memorable underdog? Everyone knows that with the remaining games to fill, UP can always turn things up now that they've already got the ball rolling. When UP came on top with a 2-0, even netizens who were dumbfounded still wanted to see more action:
Lesson learned today: Never ever underestimate people and things. #UPvsDLSU

— Ricardo Sirot Jr (@kaaarding) September 9, 2015
41-28 UP lead at halftime!!! WAIT WHAT #UAAP78 #UPvsDLSU

— Morgan Ferrer (@_morganjustine) September 9, 2015
The REAL question now regarding the #UAAP is: Sino ang papalit sa trono ng UP? Bahala na kayo UE at Adamson.

— Marco DC (@josemarcooo) September 9, 2015
IS THIS THE REAL LIFE OR IS THIS JUST FANTASY?!?!?!? #UPFight #TumitindigSumusulong

— Lawrence Ortiz (@Lawrenceortiz) September 9, 2015
7. New roster of talents
Though UP lost Kyles Lao and Mikee Reyes, the team has welcomed fresh and returning players who work as one team. Just because their roster is new doesn't mean they don't know how to play the game. In the words of Barney Stinson, "New is always better."
6. UP's 'throwback'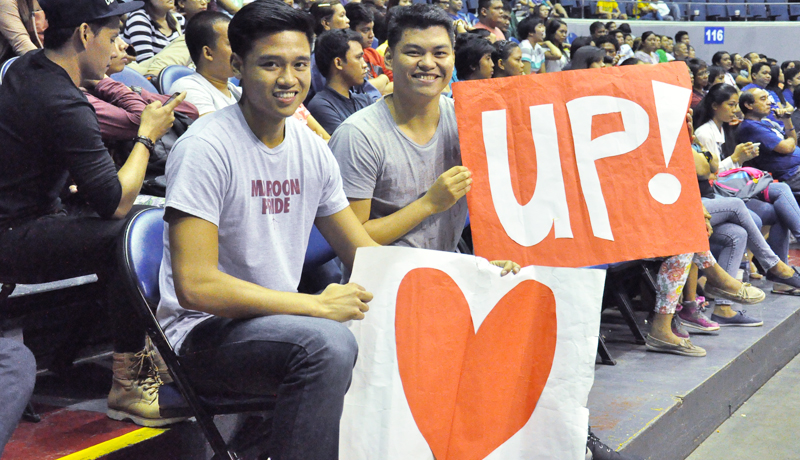 UP's last 2-0 opening was back in 2005 against the University of Santo Tomas (UST) Growling Tigers, and ironically enough, the De La Salle University (DLSU) Green Archers in the second game.
The Maroons' last win against La Salle was in 2009, and 2012 against the University of the East (UE) Warriors, their first opponent this season. Talk about #throwback.
5. UP over the years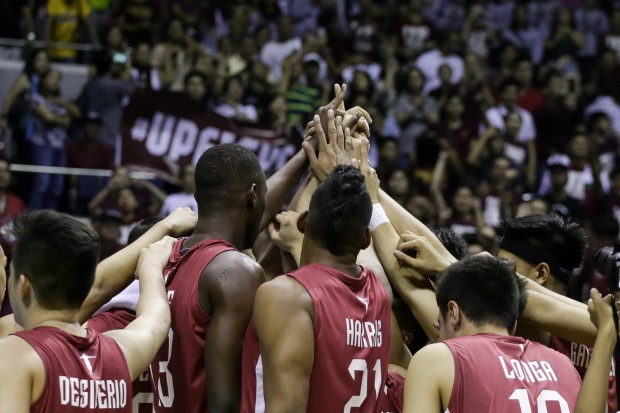 UP's Seniors Division has not been anywhere near the radar of the Final Four, with their last placing in it way back in Season 60. Since then, they kept falling behind, reaching rock bottom scores dating to only one win the entire season or none at all.
Despite that, they didn't lose hope. Look at where it's gotten them now.
4. The iskolar's school spirit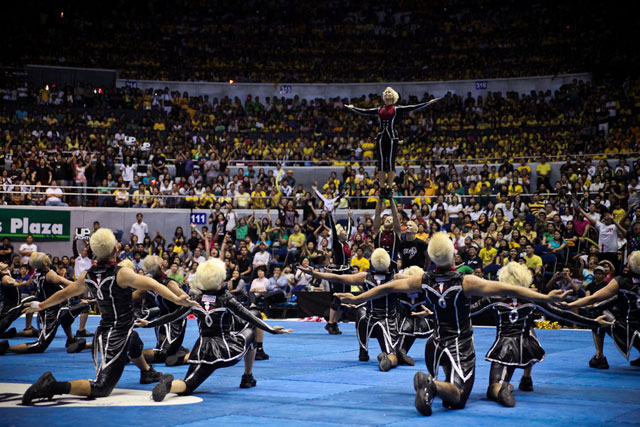 In other sports, UP has had its fair share of perfect wins. The UAAP Cheerdance Competition (CDC) seemed to favor the Maroons, with a two-time three-peat championship. The UP Pep Squad also won two golds in the Group Stunts Division.
UP is one of the four universities (including eight-time champion UST Salinggawi Dance Troupe, two-time winner Far Eastern University Cheering Squad, and also two-time and current champion National University Pep Squad) that have landed and claimed the crowning glory of the CDC.
3. They guts what it takes
UP's new coach and former Philippine Basketball Association (PBA) player Rensy Bajar said that they have a "never say die" attitude–and it seems he's right. To take on Season 76 overall champs Green Archers, the UP Maroons gave their 10% guts, 10% practice, 10% teamwork, 10% hard work, 10% determination and 50% badass never-say-die attitude.
2. Not only student athletes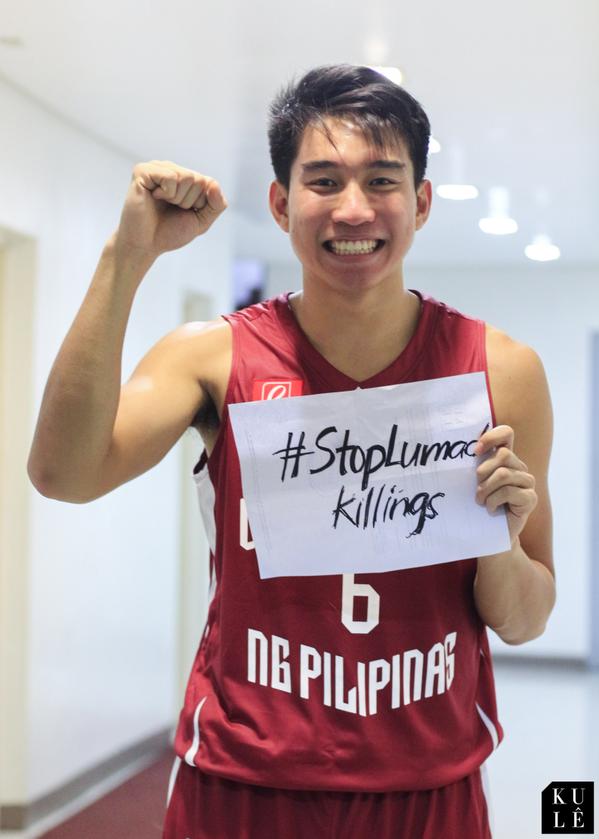 After winning their second game, the iskolars ng bayan didn't forget that victory comes to those who really deserve it, such as they hope justice will come to the Lumads. The Maroons dedicated their win to the Lumads to help raise awareness and to give voices to ALCADEV staff members and students who were recently attacked by militants.
It's winning for a good cause. Really, who wouldn't be moved by that?
1. Bonfires pa more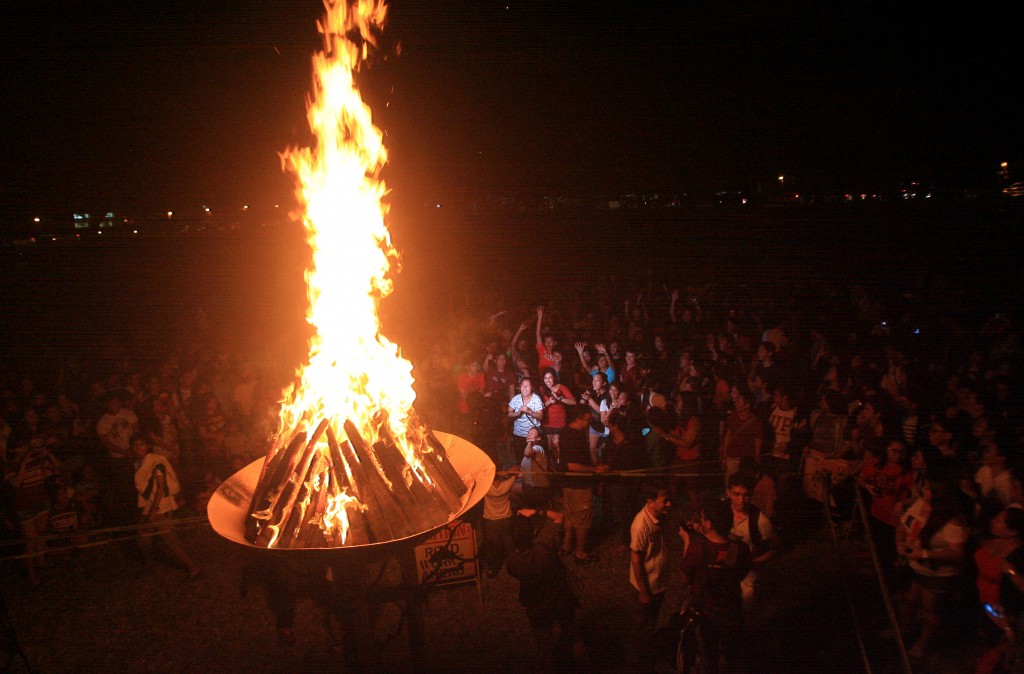 Contrary to last year's bonfire for their Season 77 loss, which was a clear example of good sportsmanship, UP might just get the bonfire up again–but for a real celebratory cause. *Fingers crossed*
UP will next take on CDC rival UST at 2:00 PM on Sunday at the Mall Of Asia Arena. Don't you dare miss it.
Also rooting for the Maroons? Share your UAAP story with us by commenting below!