You could easily pin this down as "absentee mom family drama + rock and roll" and that'd be this Diablo Cody-penned movie in a pitch.
But with an A-list supporting cast–that includes Streep's own daughter playing Ricki's daughter–and director Jonathan Demme at the helm (Silence of the Lambs, Philadelphia) the crew on this movie take what's a basic premise and top it with layer after layer of frisson and conflict that it becomes this mad cake topped with a soundtrack of tasty, old time rock standards. And a Lady Gaga cover.
The secret weapon here is, of course, the cast. You could write some pretty absurd lines and they'd still sound like honey coming out of Kevin Kline or Meryl Streep's mouth, but it doesn't hurt that Cody leaves a lot of interpretative breathing space between the lines of her script for the actors to riff over. A very astute tactical move.
Streep, as the struggling senior citizen rocker Ricki, and Rick Springfield's washed-out guitarist Greg have genuine in-band chemistry; as messy and volatile and immensely rewarding as any creative romance in close proximity morphs into. Mammi Gummer and Streep as the long-estranged mother and daughter of the film–Julie and Linda Brummel, respectively–have even more authentic discord, the kind that takes years to build and sometimes gets resolved at the drop of a hat or hangs over you forever like only a familial grudge can inflict.
Streep's character herself is worn out, caricaturish, and prone to adolescent trips of frolic or acting out. The leather jeans and boots ensemble, tribal forearm bands, and quaintly complex huge hair are a clear throwback from another era of cool; a cross between 80s glam rock and 70s American blues spectacle.
Ricki is dated, outmoded, and out of touch with anything of modern hipsterdom. You could probably count the number of dingy bars and dark clubs she's played at on her crow's feet before hitting a comfortable midpoint at the small bar where she and her band have a regular gig dishing out standards and the occasional modern radio hit. Even her ambition is a cliché that fell short of the template: to make celestial music to the exception of everything, leaving a wrecked life in her wake. She's no Joplin or Joan Jett, though.
As imperfect and awkward as some of the drama sequences are, Cody's finesse for explosive, well-timed pathos is always organic and given strategically to those actors who can deliver subtlety in each omission and adjustment of a take. Even when the narrative notes are discordant in this movie, they're never unintentional or negligent. I sense an invitation to trust the filmmakers as pros and artists.
Whether Ricki Rendazzo is the epitome of grandma/momma cool is up for debate as the movie lures us into exploring, an expanded VH1 episode of Behind the Music of her pell mell life as a parent that's equal parts sorcery, heart, and grit. Which is what rock is when you get right down to it, man.
Here's a quick list of the friends and enemies of modern music according to Ricki Rendazzo; sometimes the same thing, often the solution for the other, always a joy to sing about.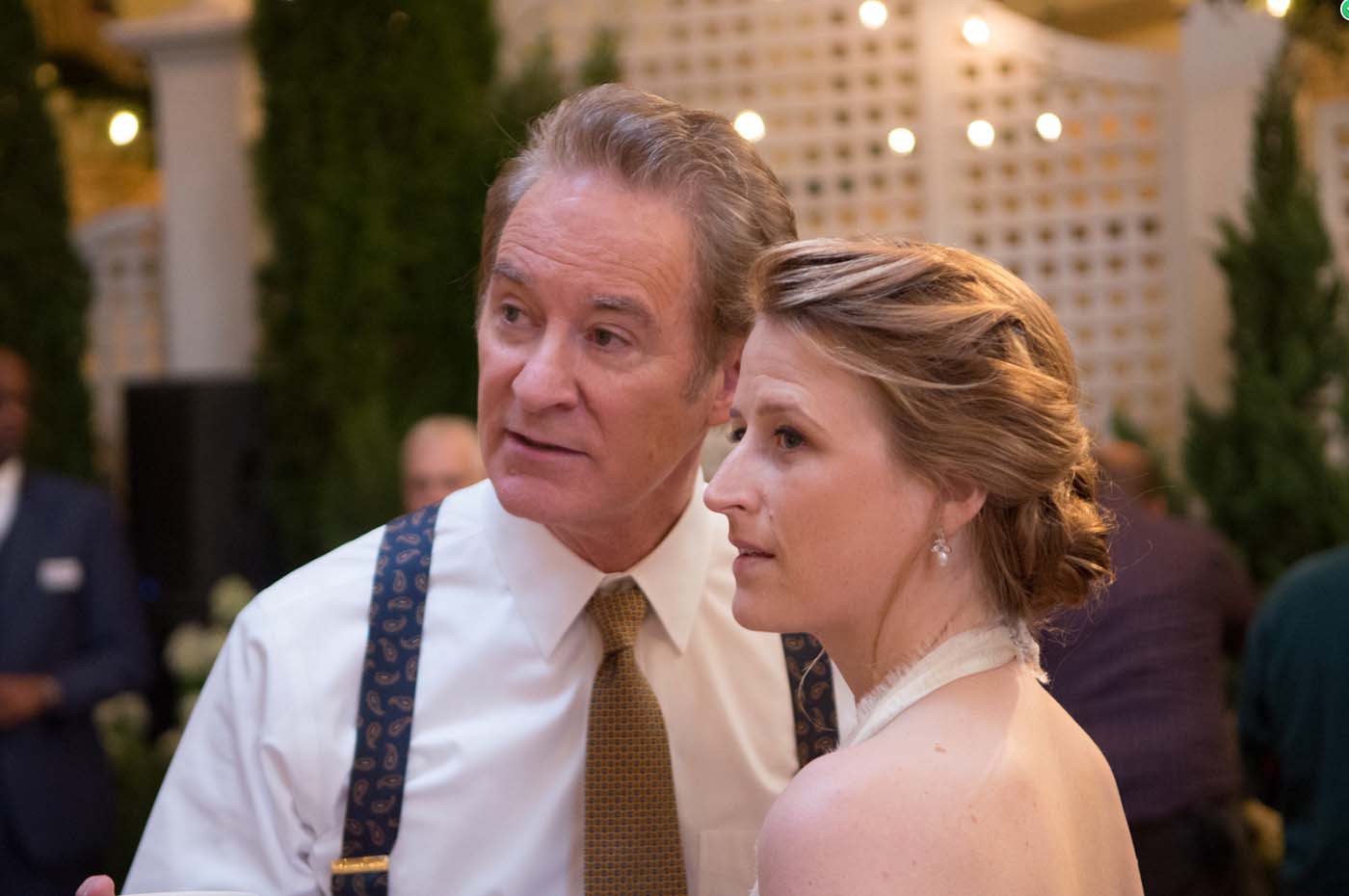 "Kevin Cline was very daring and courageous in the way he brought Pete to life," says director Jonathan Demme. "There's authentic warmth and real depth there, but there's also a guy who doesn't want to rock the boat, because he's very happy in his current life. He makes cold decisions so as not to rock the boat. With Kevin in that part, I love Pete, but Ricki deserves better–and later, she gets it."
From her rock 'n' roll world, Ricki heads to Indiana, to the life she left behind as Linda Brummell, a wife and a mom of three. Cody notes that, as much as Ricki wants redemption, she still wants it on her own terms. "In the past, she was Linda Brummell, Pete's wife. She was a mom, she lived in Indiana. She doesn't want to be that again."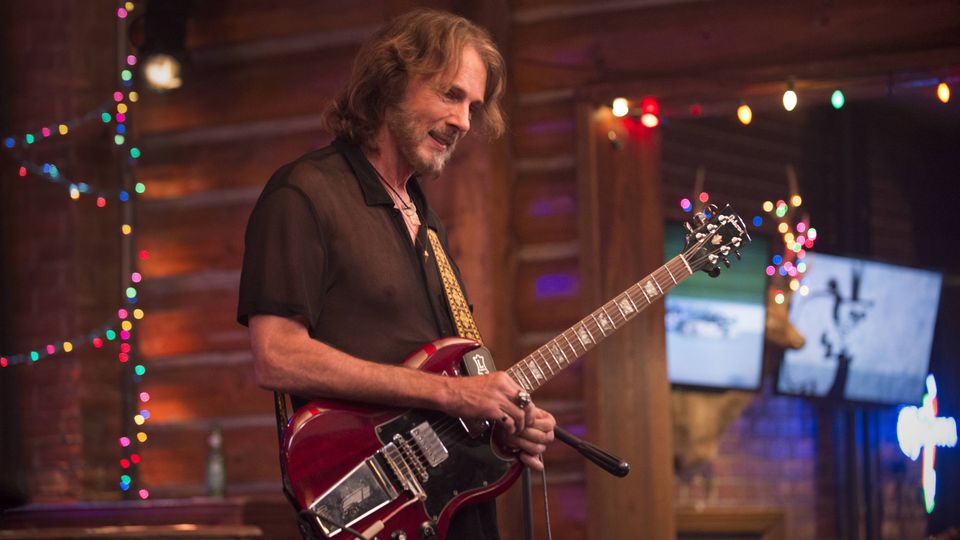 At Ricki's side, on lead guitar, Demme cast rock legend Rick Springfield. Best known for his 80s-era hits, Springfield's career has taken on new dimensions with complex and multifaceted acting roles.
"Greg is a good guitar player who never really made it," says Springfield. "He had a brush with success that never went anywhere. But he loves to play and has been in love with Ricki for quite a while. He's frustrated by her noncommittal, casual attitude to their relationship, but he loves playing music with her–that's where they unite. They share that passion for music."

Joining Springfield to portray The Flash are three legendary sidemen: 1) Bernie Worrell, a founding member of Parliament-Funkadelic, who also worked with Talking Heads and is a member of the Rock and Roll Hall of Fame, plays keyboards. 2) Rick Rosas–aka "Rick the Bass Player"–who played with Neil Young, Joe Walsh, Crosby, Stills, Nash & Young, Jerry Lee Lewis, Johnny Rivers, Ron Wood, and Etta James, who died late last year shortly after completing filming. 3) Joe Vitale, a longtime collaborator of Joe Walsh and the original touring drummer for Crosby, Stills & Nash, on drums.

Neil Young teaches Meryl Streep the art of axe overload. So much win! Streep, already a talented singer, trained for months to play the guitar. "To begin with, I started learning on an acoustic guitar with a teacher in New York and then moved to the electric guitar about a month later," Streep explains. "Then I worked pretty much every day with Neil Citron, who is this genius guitar teacher. He put the Telecaster in my hands and taught me a lot of little tricks that rock 'n' rollers use, bar chords, quick changes and stuff like that."
She says that she found the electric guitar easier to play, "but your mistakes are much louder. With an acoustic, you get away with it. With an electric, you have to be really committed to that bad note because it's ringing through the hall! It was such a lot of fun."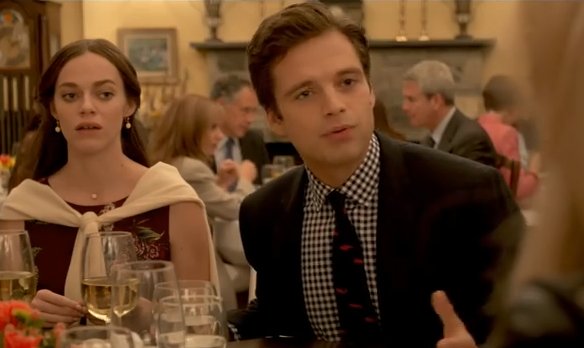 Rounding out the family in Josh Brummell, one of Ricki and Pete's three children, is rising star Sebastian Stan. On the eve of his wedding, Stan isn't quite sure how he feels about his mother attending. "I think he feels that it's the right thing to do," says Stan. "He's getting married, his mom should be there. But I think he also feels like he wishes he felt more for his mom–to him, she feels more like a family friend than a mother." To add fuel to the already spiteful fire of absence is the prickly and gregarious Emily, played by supermodel Hailey Gates, who intentionally rubs her future mother-in-law with salt to season the alienated wounds.

Composed by Jenny Lewis and Johnathan Rice, this song is Ricki's ode to loss and yearning, which for her was the price of pursuing her dreams.

Playing this role offered Streep the chance to be paired in scenes with her actress daughter, Mamie Gummer (Cake, Side Effects). A mother-daughter story at its core, the real-life frisson that results gives the film added potency. Demme insisted that the two not talk outside of the scenes. Very close in real life, their estrangement on film is as palpable as their resemblance. True genetics adds a rare level of reality to the film.
Streep says that part of the reason for the distance between the mother and daughter characters is because they are so alike. "I think they're both quick to rise to a fight," says Streep. "They both see things as outsiders; they both see themselves as the truth teller. The apple doesn't fall far."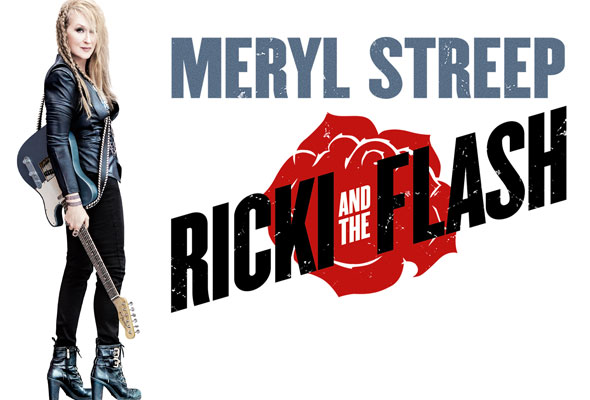 Meryl Streep is Ricki Rendazzo, a guitar heroine who made a world of mistakes as she followed her dreams of rock 'n' roll stardom. Returning home, Ricki gets a shot at redemption and a chance to make things right as she faces the music with her family.
Screenwriter Diablo Cody says that the inspiration for such an original character actually came from real life and very close to home: "The character of Ricki was actually inspired by my mother-in-law, Terry, who is the lead singer in a Jersey Shore rock band called Silk and Steel," says Cody. "Terry is a grandmother of six, and she's still up there rocking out every weekend, walking on the bar, just electrifying the audience. Rock 'n' roll is her life, and I think there have been people in her life who have thought it was kind of a silly thing for a mom or grandmother to do – and she doesn't give a damn. I love that about her."
Catch Ricki and the Flash, now screening in Metro Manila theaters.
All photos courtesy of Columbia Pictures.