Maybe you already know what things you need to sanitize, especially after doing errands outside the house. But taking care to sanitize all these things every time you leave home can get tedious and time-consuming, and when there's a mountain of chores waiting to be done even after a long day at work, who has the energy? What if you had a useful gadget — or two (or eight?) — that could help you disinfect your things as quickly as possible? Check some of them out below.
UV phone sanitizer

Did you know that your phone is one of the dirtiest things you hold every day (or more like every minute/hour)? You take it with you everywhere you go, whether you're eating or sleeping, sitting on the toilet, and you also take it with you outside, because duh, you need it for communication. So yes, it has probably collected so many germs and bacteria and who knows what. Scrubbing it with your screen cleaner might not be enough, so you should try getting this phone sanitizer. The ultraviolet (UV) rays can kill germs on your phone in just three minutes. Get yours here.
UV cabinet
View this post on Instagram
If you prefer to disinfect all the things you brought outside in one go, then check out this sterilizing cabinet. Much like the phone sanitizer, it uses UV rays — UVC light in particular — which kills the germs and bacteria on your things. Since it was originally designed to sterilize baby bottles, it's a little on the small side, so only tabletop items, like your phone, wallet, and keys, can fit (not your whole bag, unless it's a really tiny bag). Still, this is pretty convenient since you can just dump all your essentials in there after arriving home. Plus points for its cute design! Get yours here.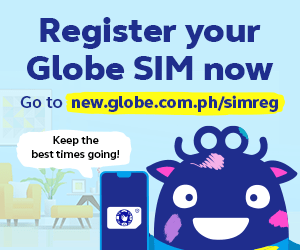 UV wand
View this post on Instagram
Is the cabinet too pricey? Then maybe a 'wand' would work better for you. This so-called wand is a convenient pocket-sized cleaner that would allow you to sterilize your things using UVC anytime, anywhere. Get yours here.
Fruit and vegetable disinfectant
You know that you need to disinfect your groceries, but do you know how to disinfect things like your fruits and veggies? This gadget can make it easier for you. Get yours here.
Clothes purifier
This one's perfect for people who work in close contact with others. This portable wardrobe purifier makes use of ozone to remove most bacteria, viruses, and microorganisms from your clothes. So far, the prototype can accommodate four hangers. Learn more here.
Robot vacuum cleaner
Don't have enough time to scrub each inch of your floor to make sure they're clean? Why not get a robot vacuum cleaner to get it done for you? Once you turn it on, it scans the area it's supposed to clean and goes through each spot of that scanned area. After cleaning up, the vacuum automatically goes back to its dock. Don't worry; it won't lose its way. It has sensors that recognize obstacles and stairs, so it won't accidentally break and make your wallet cry. Get yours here.
Steam cleaner

If you don't like using a lot of chemicals when cleaning (we understand; the smell of some chemicals is a bit too much sometimes), then using a steam cleaner is the way to go. You can do some deep cleaning and sanitizing with just water. It's a little pricey, but if you can kill germs and bacteria without buying additional chemicals, then it's probably worth it. Get yours here.
Air purifier
While we're all worrying about the coronavirus pandemic right now, it's not the only thing that poses a threat to our health. Pollution is still very much a problem, and you could get sick if you're continually exposed to polluted air. So you should definitely make sure you're at least safe with the air you breathe at home by using an air purifier to remove pollutants and allergens. Get yours here.
Which gadget would you want to get first? Tell us below!