If you're a big fan of the arts, you're most likely always on the hunt for new and exciting exhibits around the metro. So in case you haven't heard yet, the University of Santo Tomas Museum recently launched a new interactive exhibit called "UST Goes Namjooning: Capturing Moments on Campus". Here's everything you should know about it:
So what is "Namjooning"?
View this post on Instagram
That unfamiliar term in the exhibit title was coined after RM or Kim Namjoon, the leader of global superstar BTS, a 7-member group from South Korea comprised of members RM, Jin, Suga, J-Hope, Jimin, V, and Jungkook.
View this post on Instagram
At its core, "Namjooning" is the act of living like Kim Namjoon himself, which means visiting various art exhibits, immersing yourself in nature, reading books, appreciating art and architecture, and basically doing similar activities for self-care. One simple glimpse of Kim Namjoon's personal Instagram account will show you exactly just how "Namjooning" goes.
Why name the exhibit "Namjooning"?
According to interior design faculty member and exhibit curator Anna Bautista, "UST Goes Namjooning" is meant to reintroduce and reconnect students with UST's long history and rich culture after spending two years away from the campus.
"Ang dami kasi nating treasures in the campus, landmarks,," Bautista told the Varsitarian, "and we can use Namjooning as an entry point to reintroduce our campus, what we have, our treasures, to the students kasi 'yung first, second, and third-year natin hindi nakapasok."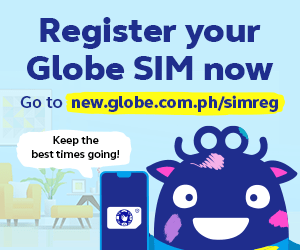 What can you find at the exhibit?
Inspired by the concept of "Namjooning", the exhibit is filled with a series of photos taken around the campus by Thomasians, just like how Kim Namjoon shares his own photos of various art exhibits on social media. The series of photos feature different iconic landmarks and pieces of history of the university, as captured by the eyes of its students.
Aside from the artworks, visitors can also take a break at the "rest, relaxation, and play area", which is filled with games that the BTS members themselves have played on their variety show RUN BTS.
When is it?
The exhibit runs until October 21, 2022. Visitors can view the exhibit from 10 AM to 4:30 PM on Mondays and from 8 AM to 4:30 PM on Tuesdays to Fridays. Due to popular demand, the museum will also be open from 8:30 AM to 4:30 PM on Saturdays during the run of the exhibit (September 17 and 24, and October 1, 8, and 15).
Is there an entrance fee?
The exhibit is open to both the UST community and the general public, and walk-in is possible. However, depending on your affiliation, you may need to pay an entrance fee.
Those who fall under the following categories may visit the museum and the exhibit for free:
UST students, faculty members, support staff, and alumni with ID
senior citizens and persons with disabilities with valid IDs
tour guides
teachers with school tour groups
members of the International Council of Museums
senior citizens with valid ID
persons with disabilities with valid ID
Guests who aren't part of the above categories will have to pay a small fee. Non-UST students need to pay PHP 30 (after presenting a valid school ID). Meanwhile, those who aren't students will need to pay an entrance fee of PHP 50,
Proof of vaccination is required before entry. You are also required to abide by the museum's dress code, which means no rubber slippers or sleeveless tops, and skirts or dresses should be at least knee-length or longer.
Where is it?
The UST Museum is found in the Main Building of the University of Santo Tomas campus. The exhibit is located at the museum's Main Gallery at the mezzanine level.
Pedestrians may enter the campus through the P. Noval and Lacson gates, while vehicles may only enter and exit through the Lacson gate. Pay parking is available on campus at the multi-deck parking facility in front of the UST Hospital.
Can you book a tour for big groups?
Yes, you can. In fact, the museum encourages groups of 15 and above to contact them to arrange a schedule. You can reach the museum through their email museum@ust.edu.ph.
Check out this teaser
You can take a glimpse of the "UST Goes Namjooning" exhibit during its opening night below:
Will you be Namjooning anytime soon at the UST Museum?
Follow us on Facebook, Twitter, Instagram, Tiktok, and Youtube for the l8est entertaining, useful, and informative lists!