Time to step up your game, ladies and gents! Your favorite hangout spot or the nearest new restaurant won't cut it for this special shindig. Valentine's Day is one of the few times of the year you're excused—applauded even—for being the cheesiest you can be.
So, call that flower shop, have your sexiest ensemble ready, and reserve a spot in one of these restaurants that do V-Day best.
L'Opera Ristorante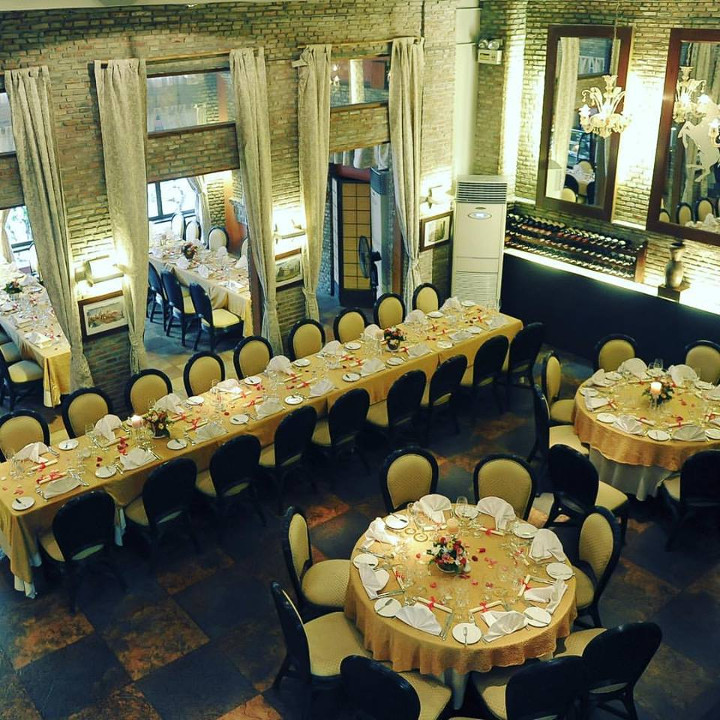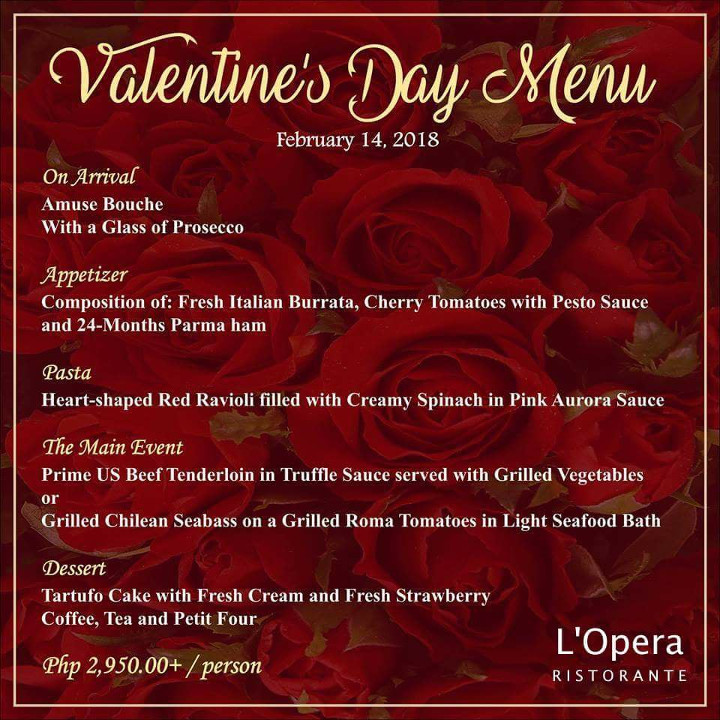 Fort Strip, 26th Street corner 7th Avenue, Bonifacio Global City, Taguig
(02) 889 3963, (02) 889 2784 | Facebook | Website
Open daily from 11am to 10:30pm
P2950+ per person
How about a trip to Italy this Valentine's Day? Impossible is what the majority would answer, but let your imagination go wild, and it will take you straight to L'Opera. This authentic, fine dining Italian restaurant has been transporting people to Italy since 1994. And this coming 14th of February, L'Opera is pulling out all the stops for a delightful and romantic meal—from fresh Italian burrata to truffle beef tenderloin.
Cravings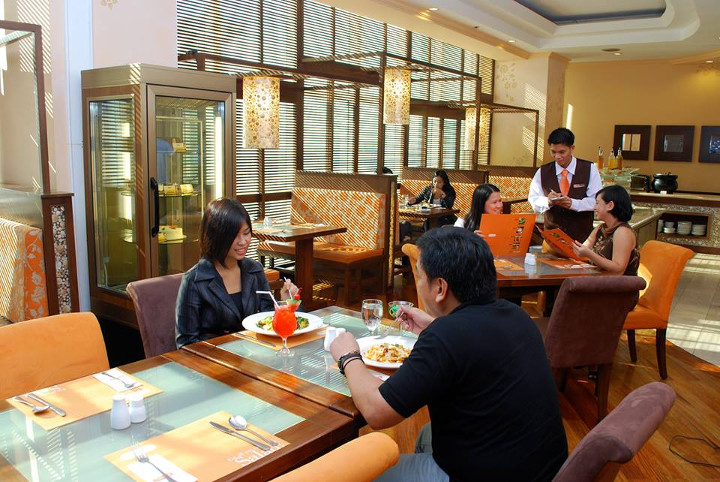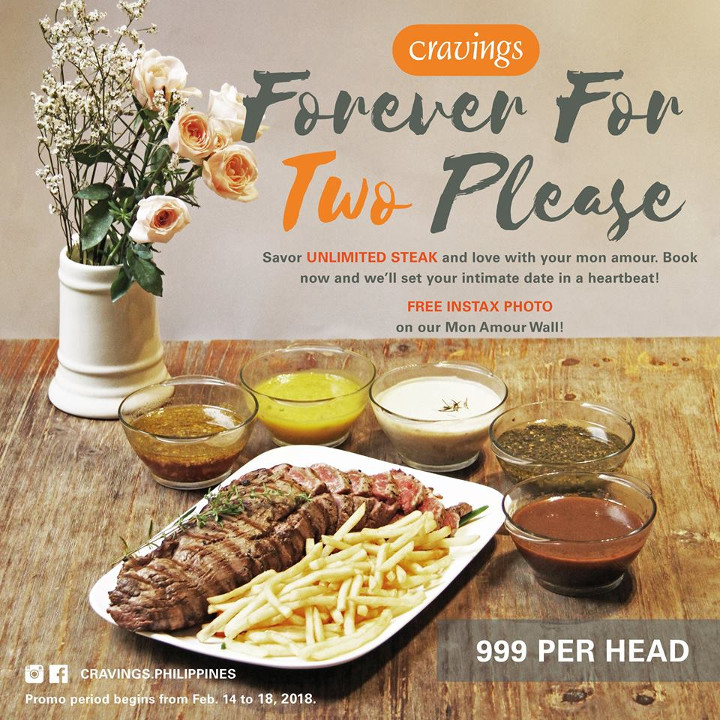 Cravings Center, 287 Katipunan Avenue, Loyola Heights, Quezon City
(02) 2772 436 | Facebook | Website
Open daily from 7am to 10pm
P999+ per person
Here's a date that will give bae heart eyes without putting a dent in your bank account. For only P999 each, you can have an unlimited fill of excellent steak, along with a myriad of sauces and sides. You'll also get an adorable Polaroid photo as souvenir, which you can both gush about as you nurse your inevitable food coma after. Catch this promo from February 14 to 18!
Lemuria Gourmet Restaurant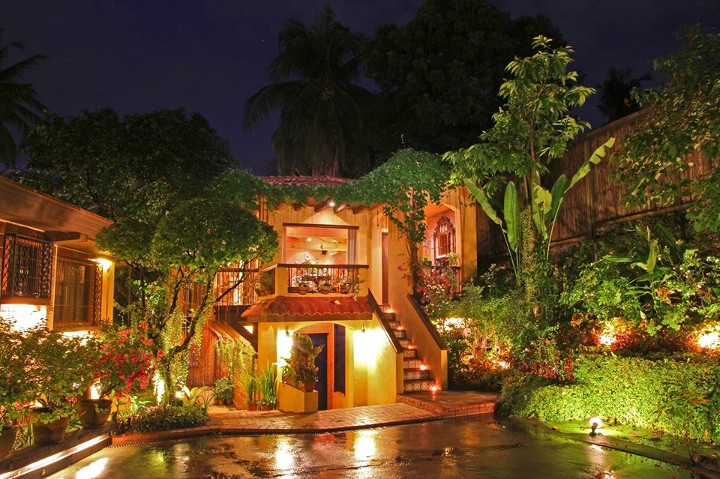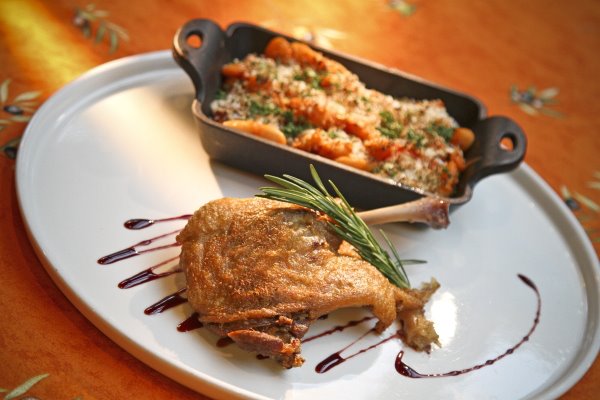 5 Julieta Circle, Horseshoe Village, Quezon City
(02) 724 5211, (02) 722 2185 | Facebook | Website
Open Tuesday to Sunday from 6pm to 10:30pm
P2750+ per person
As soon as you enter this lavish house-turned-restaurant, you know you and your date are in for a night of enchantment. Lemuria's Mediterranean aesthetic and lush gardens set the mood for the swanky meal that's about to come. Don't miss their six-course menu, available from the 13th of February to the 15th. We're especially excited for the Cape Grim Angus Filet Mignon.
Galileo Enoteca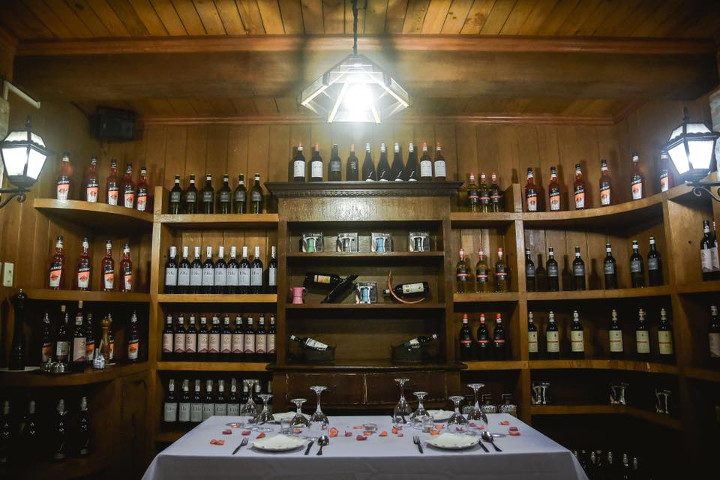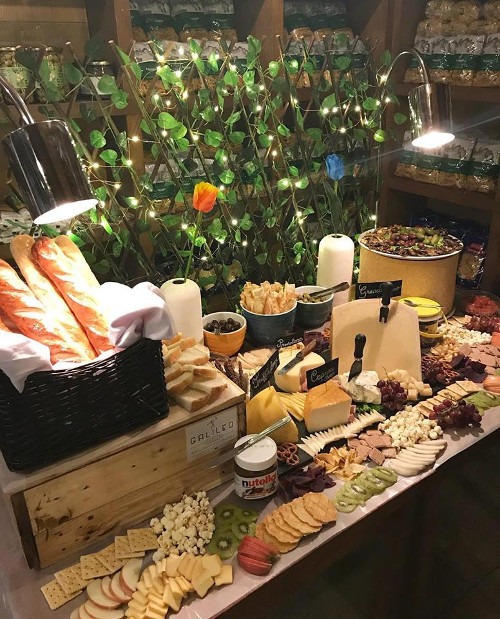 8 Calbayog Street corner Malinao Street, Mandaluyong City
(02) 532 0482, (02) 5344633 | Facebook | Website
Open daily from 11am to 10pm
Lunch – P1500 per person, Dinner – P1800 per person
Okay, imagine this—rose petals, wine, a cheese buffet and acoustic music in a perfectly rustic wine cellar. Can it even get better than that? Galileo Enoteca's Valentine's event is only available on February 14 for lunch and dinner, so make sure you secure a spot a.s.a.p. here! You can find the full three-course menu here, but we'll give you a peek—we can't wait to dig in on the Risotto al Nero with Grilled Lamb!
Ninyo Fusion Cuisine & Wine Lounge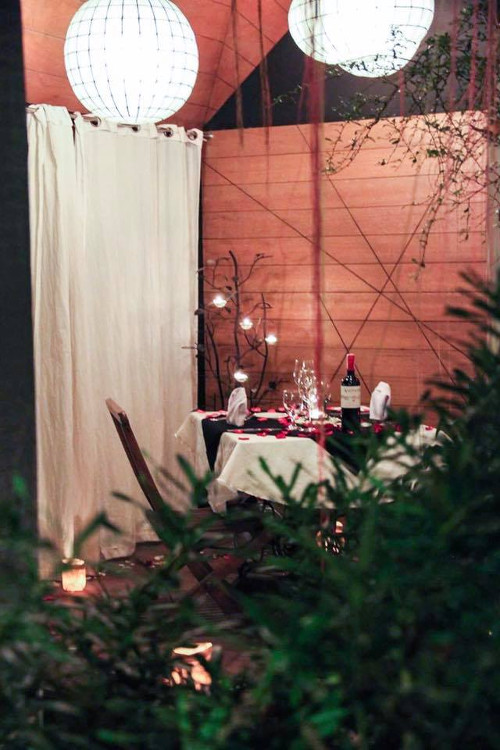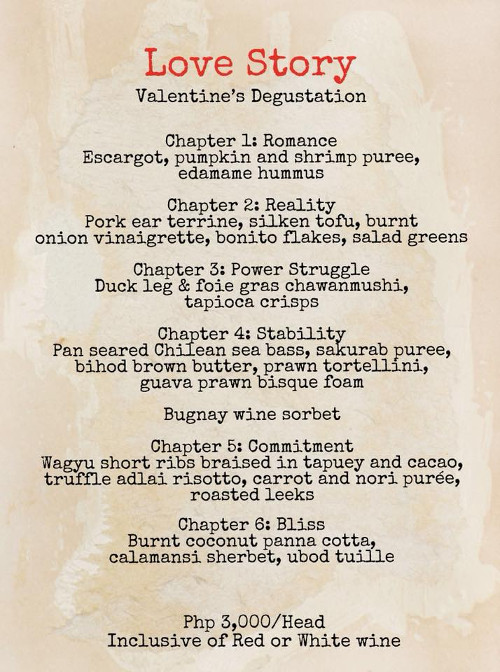 66 Esteban Abad Street, Loyola Heights, Quezon City
(02) 426 0301, 0917 807 928 | Facebook
Open Tuesday to Sunday from 11am to 2pm, 6pm to 10pm
P3000+ per person
Ninyo is a popular place for special occasions, as remarkable as proposals even, not just on Valentine's Day, but also all year round. That's no surprise at all as the place is filled with all sorts of romantic nooks, and they've specialized in affordable, yet well-executed degustation menus. It doesn't hurt that the restaurant is a wine lounge, too, of course.
For Valentine's Day, look forward to six chapters of love with duck leg, foie gras, Wagyu short ribs and many more. This seasonal menu is available from the 13th of February up to the 18th!
La Spezia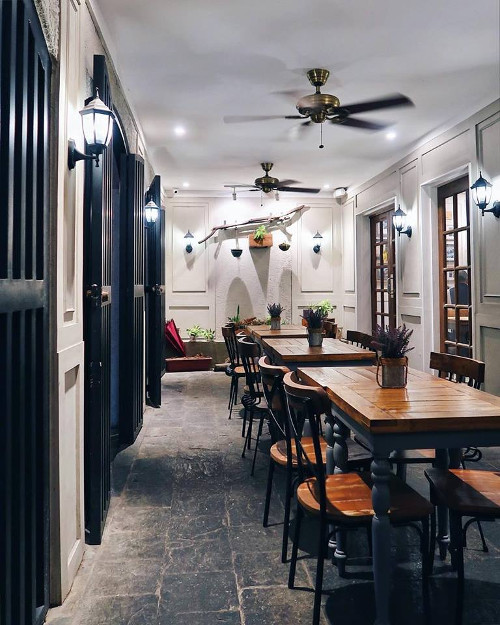 90 Scout Drive Lascano Street, Quezon City
(02) 960 6903 | Facebook
Open Tuesday to Sunday from 11am to 2pm, 5pm to 2pm
P4,950 all in per couple
La Spezia is fairly new in the metro's dining scene having just opened in 2016, but they've managed to be known as one of the best Italian restaurants around. They focus on the simplicity of the cuisine, which actually brings out the freshness and indulgent character of their premium ingredients. This is something your date will surely appreciate, and what better way to sample their expertise than through a six-course menu.
You'll have to message La Spezia to access the details of the menu, but what we can disclose is that there will be shavings of black Italian truffles, fresh uni, burrata and premium meats.
Champagne Room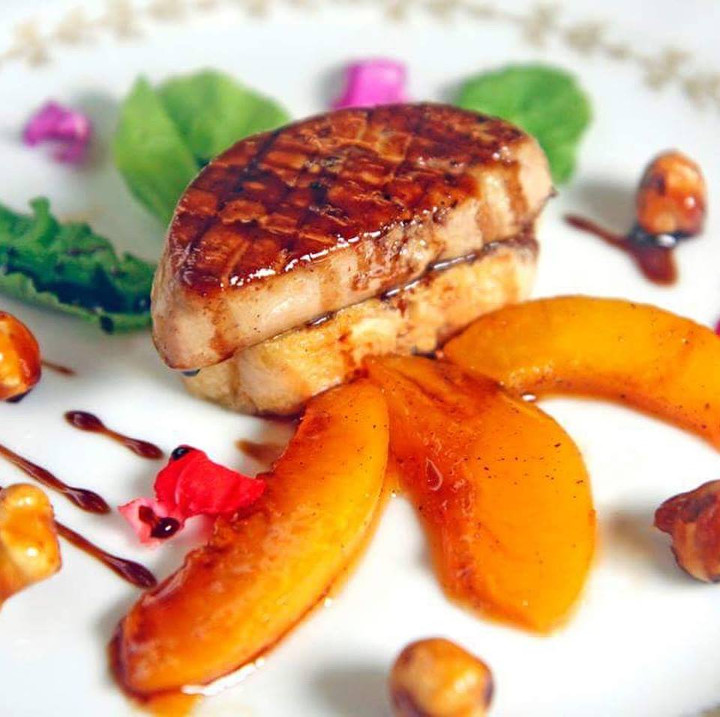 The Manila Hotel, One Rizal Park, Ermita, Manila
(02) 527 0011 | Facebook | Website
Open Monday to Saturday from 6pm to 11pm
P3800 per person
The Manila Hotel's Champagne Room is well known for its opulent interiors. It's the type of restaurant you go to when you want to feel like royalty even for just a night, and from the ambiance to the food, they will surely deliver. With that said, Champagne Room is an obvious, foolproof choice for Valentine's.
Available starting February 13 up to the 15th, Champagne Room's V-Day menu will definitely impress your date with its 9 courses of pure culinary bliss. Expect scallops, foie gras, beef tenderloin and Norwegian salmon, among others.
Persephone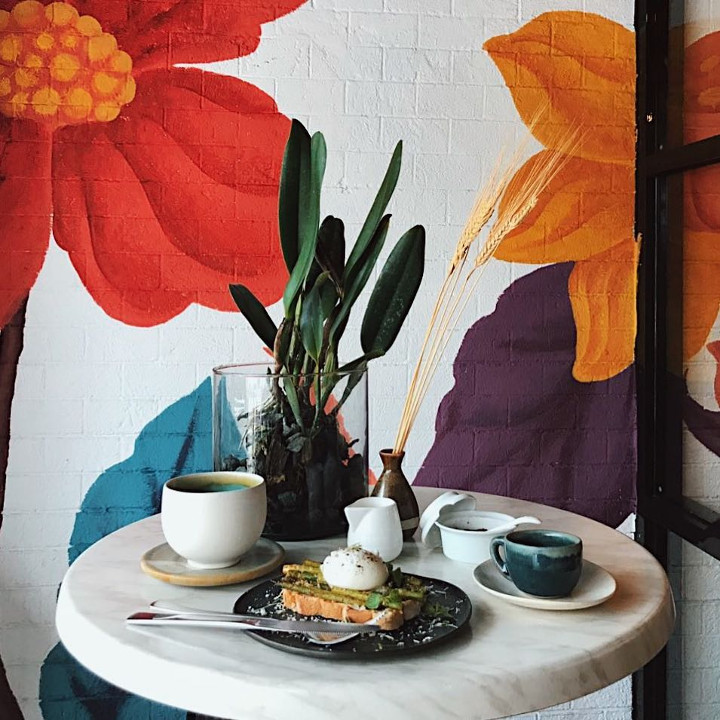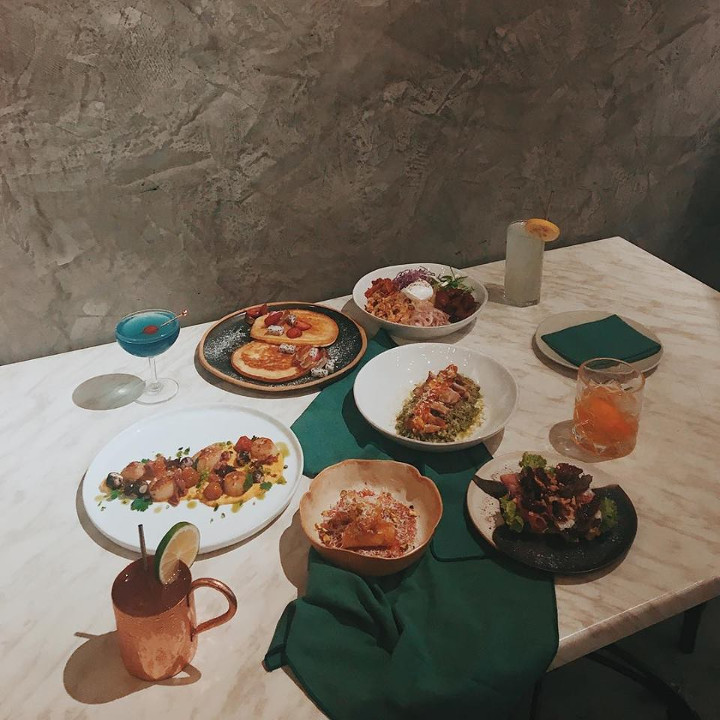 120 Jupiter Street, Barangay Bel-Air, 1209 Makati
(02) 802 6064, 0916 611 6875  | Facebook
Open Monday to Saturday from 9am to 11pm
P2700 per person, P5000 per couple
Persephone's ever-changing menu, artistic interiors and well-balanced flavors have made it one of the most popular new restaurants in the metro. They've done a pop-up degustation before, which customers raved about, and their upcoming V-Day menu is definitely something to watch out for.
Entitled Let Love Bloom, Persephone's five-course menu is inspired by the different stages of love. Interesting, isn't it? Bae might think so, too.
Any other V-Day menus and promos we should check out? Let us know in the comments!