Yes, you read that right. Vic Chou has a new show! He is starring in iQiyi's Chinese-language original series Danger Zone, and here's what we know.
In case you don't remember
View this post on Instagram
This is Vic Chou in Meteor Garden, where he played crush ng buong bayan Hua Ze Lei. When the show was airing, everyone was simping over him, getting kilig for every moment he had with San Chai.
What has he been up to since Meteor Garden?
View this post on Instagram
After his stint in Meteor Garden from 2001 to 2002, Vic Chou skyrocketed to fame. He took several film and series projects in the following year, including the police drama Black & White, where he performed spectacularly as an emotionally challenged policeman with a dark past.
He took a break from the small screen for five years to focus on films and his private life. He made a comeback in TV series in 2018 and has been continuously active since then.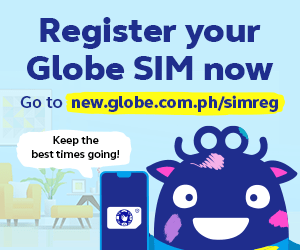 The plot
Here's what's going down in Danger Zone:
A psychological profiling expert is imprisoned because of an incident involving violent abuse. In order to flip the case, he enters an under-the-table deal with a police captain and a rookie officer. However, this decision triggers a series of lethal crises and mysteries that continuously brings them into close encounters and forces them to work together.
This type of action series is a first for a Chinese drama

The cast members pushed their limits in the show: Christopher Lee and Berant Zhu, who both play police officers, had intense car chase scenes and jumped off bridges. Sandrine Pinna cut her hair short for the show and performed with Wu Hsing Kuo, a renowned Peking opera master. Exploration of themes around criminal sexual abuse, the discovery of infant corpses, and headless female corpses, were also groundbreaking aspects of this Chinese-language series.
Vic Chou's character

Vic Chou will be playing the lead character Yan-dong Liang, the psychological profiling expert. He is described as "a cold and quiet criminal."
Another big name in Asian drama

Award-winning Malaysian-Singaporean actor Christopher Lee joins Vic Chou in this prison drama. He plays Chong-hui Tang, the police captain Vic Chou's character makes a deal with.
Fun fact: Vic Chou's on- and off-screen personas are polar opposites

During the Q&A of the show's press conference, the cast shared their behind-the-scenes experiences and answered fun trivia about the show. Everyone unanimously agreed that Vic Chou has the biggest contrast regarding his on- and off-screen personas, since he appeared as a quiet and cool character most of the time, while off-camera, he was warm and easy to approach, even often teasing others.
Where and when to watch
View this post on Instagram
Danger Zone is now streaming on iQiyi. You can watch the show on the iQiyi app or the website.
Follow us on Facebook, Twitter, Instagram, Tiktok, and Youtube for the l8est entertaining, useful, and informative lists!