The local electoral campaign kicked off on Friday, March 25 and with it, Pasig Mayor Vico Sotto launched his re-election bid. Sotto was met with hundreds of supporters, a stark contrast to the low turn-up during his campaign in 2019. Three years later, what are netizens saying about this young mayor who's aspiring for another term?
Mayor Vico Sotto launches his re-election bid
NOW: Pasig City Mayor Vico Sotto urges Pasigueños to give him another second term so that he can continue gains in his administration's first 3 years.

Among achievements Sotto underscored is the city's annual P1-B savings since 2019 thanks to anti-corruption push. pic.twitter.com/DzlnTAhzOg

— Kat Domingo (@_katrinadomingo) March 25, 2022
Hundreds of supporters filled the Pasig Mega Market where Sotto kicked off his campaign. He introduced his vice mayoralty candidate and city council slate in a short speech. The 32-year-old is batting for his second term after he won in 2019, effectively ending the Eusebio dynasty's 27-year reign in Pasig City. Sotto highlighted his administration's achievements, asking everyone to vote for him so he could continue the work he is doing for the city.
Pasig Mayor Vico Sotto Maintains He's Not Meddling in National Politics; Internet Has Mixed Feelings About It
Pasig Mayor Vico Sotto Maintains He's Not Meddling in National Politics; Internet Has Mixed Feelings About It
Meryl Medel | Feb 18, 2022
His administration saved Pasig City P1.2 billion
sa totoo lang hindi na kailangang ikampanya pa si mayor vico sotto. pero napanood ko 'to just now sa tiktok.

for setting things right, pasig city lgu saved ₱1.2B na dati napupunta sa kickback. the same ₱1.2B ang nahugot ng pasig when the pandemic hits. pic.twitter.com/X5tfrHvQAl

— wredge (@kisuckverse) March 25, 2022
One of the highlights of his speech at the Pasig Mega Market was how the city saved P1.2 billion thanks to their anti-corruption efforts and the billions worth of COVID-19 aid from the government.
Mayor Vico also stressed his belief in the integrity and hard work of his chosen city council slate. "Kung makakasama ko ang mga taong ito ay mas lalong uunlad ang lungsod na ito at ang pag-unlad na ito ay hindi lang yung pag-unlad na para lamang sa iilang tao," he said, talking about the 11 members.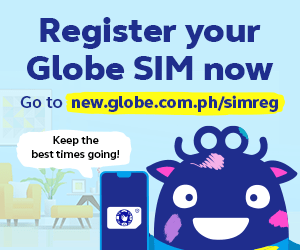 He continues to charm netizens, scoring three-pointers
mayor vico, tumira ng tres, god bless pic.twitter.com/Fkuqikwrht

— vico blanco (@vicentejian) March 24, 2022
And how are the people reacting to Sotto's first day of campaigning? Everyone's excited. The mayor has always earned the respect of not only his constituents in Pasig City but also of many Filipinos nationwide. It also helps that Sotto has a humorous and charming side to him. Check him out effortlessly shooting that three-pointer. Was that a sign for three more years?
Mayor Vico, yung three points mo gawin nating three more years. PM me how charot lang po https://t.co/pHcIsUwQuV

— ᜀ ᜎᜒ ᜃ᜔ ᜐ᜔ | #LeniKiko2022 (@lxsawzm) March 25, 2022
Pasig City never letting him go
my mom asked her friend
"Sino Mayor mo?" and her friend said "Si Vico" then nag thumbs up si mommy.

me be like: lol papakawalan pa ba natin si Vico? Nah!!

— Cia ✿ (@rmynzwthspm) March 25, 2022
Pasigueños know what's best for them. 
The random updates
why would i lower my standards e laging may random update si mayor vico sakin emz pic.twitter.com/0vsfMth811

— joey ✼ (@borgerpathy) March 25, 2022
This wasn't actually a random update but get you a guy who knows how to update you of his whereabouts from time to time.
His finger hearts
Sotto is also spreading his charm over on TikTok where netizens are giggling over a certain clip. It's just him doing finger hearts and smiling but it still got over a million views.
Facing a cyber libel charge
Pasig City Vice-Mayor Iyo Bernardo files cyber libel complaint vs Mayor Vico Sotto over Jan. 10 flag-raising incident where Sotto urged Bernardo to 'shun away from politicking' and 'do his job first' before issuing criticisms. | via @InaReformina pic.twitter.com/yzdon4paGn

— ABS-CBN News (@ABSCBNNews) March
18, 2022
Meanwhile, Sotto's rival in the mayoral race, Pasig City Vice Mayor Iyo Bernardo, has filed a cyber libel complaint against him last March 18. Bernardo cited Sotto's flag-raising ceremony speech last January where he commented on the vice mayor's lack of participation in local programs and being unresponsive to texts and calls. Sotto, for his part, contested the complaint saying he knows he didn't do anything wrong.
"Obviously I don't think I said anything libelous," he told CNN Philippines. "I've never said anything about his family. I really didn't. Tsaka hindi cyber. I didn't post anything online or say anything online," Sotto added.
Sotto also said that everything he said at the flag-raising ceremony was just in response to Bernardo's complaints and allegations. He also said that his office takes criticisms wholeheartedly since it's part of their work.
Reacting to a post about him
Pasig City Mayor Vico Sotto reacted "Haha" to a Facebook Live showing Vice Mayor Iyo Caruncho filing a 14-page case against him for cybercrime in the Office of the City Prosecutor on Friday. pic.twitter.com/OLrLabMrTK

— The Philippine Star (@PhilippineStar) March 18, 2022
Sotto's social media reaction? A "Haha" to a Facebook Live of the cyber libel being filed against him. We're still wondering how he takes things in stride while juggling his mayoral campaign.
Check us out on Facebook, Instagram, Twitter, TikTok and YouTube, to be the first to know about the latest news and coolest trends!