Trigger warning: sexual abuse, rape
Instagram recently rolled out a new feature for Stories: you can respond to story prompts from other users, and the "Add Yours" sticker has become very popular as of late. Most are harmless fun like sharing your music taste or ranking nicknames. But a few that have gained traction are raising a lot of eyebrows. Over the past few weeks, you might've seen an Instagram story with a simple instruction: "Share if you're against rape and sexual assault. I can see who skipped." Each iteration has garnered thousands of shares. Despite this widespread virality, not all people who've seen the stories are pleased with it.
This is different from the usual share posts
At first glance, you might think there's nothing wrong with sharing the story. In fact, you might think it's great that a lot of people are expressing their opposition against rape. But the thing is, this topic isn't the usual share-this-if post. We are not talking about pineapple on pizza or mint chocolate or other harmless debates. Rape and sexual abuse are serious crimes that shouldn't be used to gather clout on the internet.
y'all have absolutely LOST your minds. pic.twitter.com/1OcNWqrt6M

— ryn (@RYNR0TICA) December 6, 2021
It's performative
trigger warning: rape

ano na naman ba 'tong performative activism niyo sa ig. not everyone is capable of talking about rape & it may cause trigger for some, tapos no tw pa sa post itself. 'di ko rin magets nakalagay pa "i can see who skipped!" it doesn't help, tbh.

— gale (taylor's version) (@darrlyy) December 7, 2021

Remember the trend where thousands of women posted black-and-white selfies with a #ChallengeAccepted caption and other women tagged? What about the thousands of black squares being posted on Instagram last year? Do you remember what they were about? You probably remember these viral posts, but not what they were about. And that's exactly what performative activism can do to a cause. With all talk and no action, all it does is generate noise that often distracts from the cause.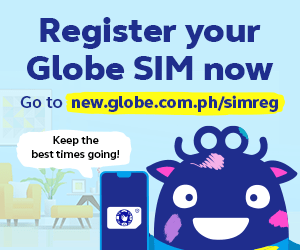 There isn't even a call to action
why must we degrade something so vital to shares on an instagram story, without even bothering to link them to stories, organizations, and initiatives that aim to eradicate rape cases around the world?

— ً (@nagsulat) December 8, 2021

After you reshare the story, what comes after? What's next? Do these crimes just disappear from the world? Or do they just disappear from your mind? There isn't a concrete action point that follows sharing those IG stories. Even a simple link to an initiative so sharers could learn more about it would've been better than a simple IG story that doesn't have any call to action.
It may trigger survivors
tw // mention of rape, racism

you guys should stop posting stuff like this there are people who are uncomfortable with these serious topics and it can also be triggering to victims who went through it pic.twitter.com/U86WsrDsto

— konan | eula haver (@chidowee) November 28, 2021

The stories don't even come with a trigger warning. It's just there, suddenly in your face, without any concern for the personal experiences of the viewer when some of them may be survivors of sexual abuse themselves. And when they see these IG stories, it may reignite their trauma, because even a casual mention of rape and sexual abuse (even in opposition of it) can be triggering for survivors. it's better not to spring something like this on them without any notice. Or at all.
It's guilt-tripping
̶"̶R̶e̶p̶o̶s̶t̶ ̶i̶f̶ ̶y̶o̶u̶ ̶a̶r̶e̶ ̶a̶g̶a̶i̶n̶s̶t̶ ̶r̶a̶p̶e̶.̶ ̶I̶ ̶c̶a̶n̶ ̶s̶e̶e̶ ̶i̶f̶ ̶y̶o̶u̶ ̶s̶k̶i̶p̶p̶e̶d̶.̶"̶

Don't guilt trip us for not doing something. Just because one does not repost a story does not mean that one supports a heinous act.

— Gideon V. Peña (@attygideon) December 8, 2021

The fact that the story comes with a warning claiming that others will see if you don't share or not induces a panopticon-like effect, guilting people into sharing it. That warning essentially implies that everyone who doesn't share the story is expressing support for sexual assault. But a viewer of the story may be against sexual abuse but would rather not contribute to retraumatizing survivors, so they wouldn't share. But that little warning can stay in the back of their minds and make them feel guilty without just cause. Why guilt trip?
Many are refusing to share it
A lot of netizens have expressed their disappointment over how much the IG stories have circulated and how it uses guilt to force others to share.
oh sorry i didn't know i was a rape supporter just cos i didn't share some dumb and performative ig story sticker

— Hannah (@haangrey) December 8, 2021
Against po ako sa rape opo pero against rin po ako sa mga nagsstory ng "share if you are against rape"

— O-A (@odashaflop) December 7, 2021

There have also been a few netizens who admitted that they reshared the IG story with pure intentions, but after realizing its implications, they apologized and took down their reshare.
Yeah im sorry. I was also pressured at the time i saw it on storiee and shared it over IG. Then late ko na narealize na it was too self serving and we should denounce rape by default anywhere and anytime. https://t.co/M7UPiOIquA

— ALPHA (Chano's Version) (@_chanogarcia) December 8, 2021
Reposted this thread on my ig story thinking i was supporting an anti-rape campaign, entirely unaware about performative activism. It was very insensitive, and now I know better. https://t.co/P4L8xZtAEI

— 🍌 (@ValdezVanna) December 8, 2021
Make no mistake, everyone should be against rape
TW // rape

I don't need to share an IG q/poll to make my stand against rape. We should already be against it, by default. No amount of performative activism will help fight against it. What we can actually do to help: stand with rape victims, stop perpetuating rape culture.

— Ashley A.⁷ 🌈🦔 (@ashleyp3rdiem) December 8, 2021

We all should be against rape and sexual assault by default. These are serious crimes that no person with morals would ever support. And you shouldn't need an Instagram story to prove that to peers.
Show support in more productive means
Seeing IG stories containing "Repost if you're against rape, I know if you skip" is very unsettling. It misdirects the issue & demonizes non-sharers instead of addressing the crime.

To mainstream anti-sexual harassment, consider instead: "Drop thing/s we shouldn't do to others".

— Ash Presto 💜 (@sosyolohija) December 8, 2021

There are better ways you can channel the energy you would've used to share that story. You can express your support and solidarity with survivors in other more productive ways, such as listening to them, respecting their privacy, creating support systems, and cultivating proper and healthy discourse about the sensitive topic. It's high time we stop virtue signaling for clout and start doing actual work to address the problem.
What's your take on this new Instagram trend?